Visiting Little Rann of Kutch in Gujarat? I suggest you stay at Vachhraj Dada temple.
When I was planning my trip to Gujarat, particularly around the Rann of the Kutch region, I felt hopeless. Hotels in Rann of Kutch were charging at least a couple of thousand Rupees per night. And this did not include food.
Some generous places, however, offered complimentary breakfast but their price tag was way over my budget. "I would never be able to budget backpack in this part of my country" I remember wondering.
The only option for me, if I wanted to travel to Little Rann of Kutch (or LRK) was to stay in Bhuj or Gandhidham and do a day trip. But it didn't sound feasible. At least not for someone who was backpacking and had to travel in public buses.
If you are wondering how easy it is to travel to Kutch using public transport, read my Kutch Travel Guide. If you don't want to read that blog, let me warn you by saying, public transport in Kutch is bad. And if you're attempting to travel to Kutch as a budget backpacker, be prepared to walk and hitchhike a lot.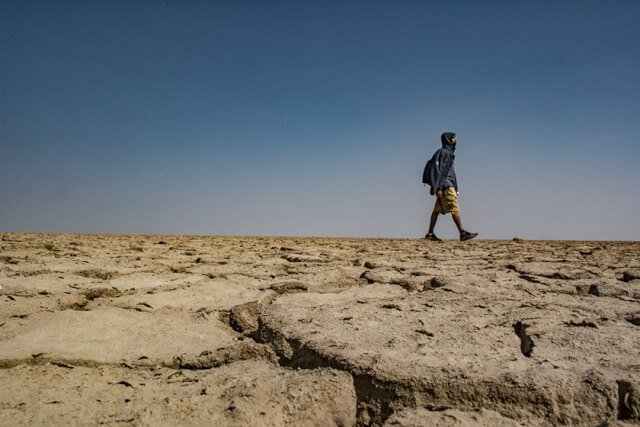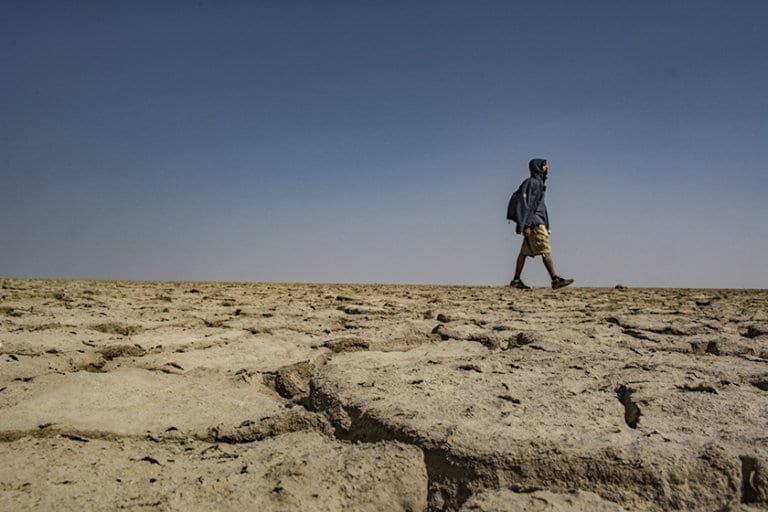 Little Rann of Kutch or LRK
In order to explore the Great Rann of Kutch and Little Rann of Kutch, I had to stay as close to them as possible.
It was particularly important for me to stay close to Little Rann of Kutch, for I knew there was no public transport available there. But that was not possible either because of the expensive accommodation.
And then a friend suggested to me exactly what I wanted – a suggestion on how to stay in Little Rann for not just in the budget, but for free!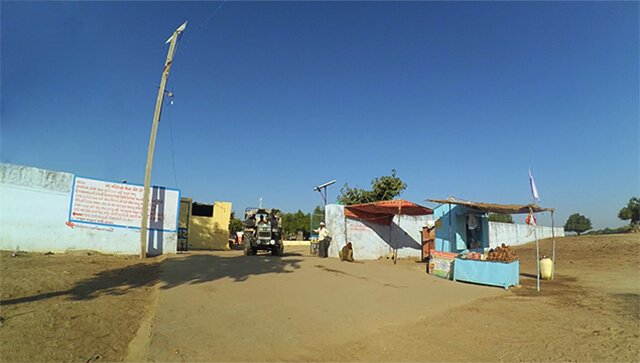 Vachhraj Dada Temple
Before I talk about Vachhraj Dada Temple, I want to tell you that the entire Little Rann of Kutch is a forest area & comes under The forest reserve.
Little Rann of Kutch, also known as the Sanctuary of Wild Ass is the last refuge of the Indian Wild Ass 'Khur' and hence a protected piece of land.
So anyone visiting the Little Rann of Kutch is required to get permission from the forest department and is allowed a visit only during daytime and under the permitted time. But there's is one place that allows you to stay inside the Little Rann of Kuch, and it is moreover the same place that allows you to stay there for free – the temple of Vachhraj Dada.
Located right in the middle of Little Rann of Kutch Vachhraj Dada Temple holds a religious significance among the local Rajput community in Kutch, Gujarat.
Anyone visiting the temple is considered a pilgrim and is therefore exempted to obtain a permit from the forest department. They are moreover offered a free bed and food.
Located 21 kilometers from the nearest town of Zunzuwada, the place moreover offers a total no-man's-land kind of experience. You would be far off from any civilization, except for the people in the temple, and a few hundred cows that live inside it.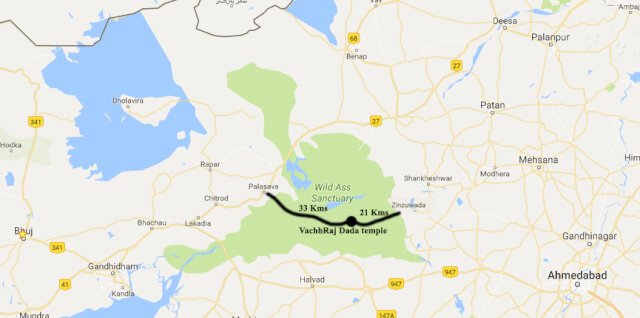 How To Travel To Vachhraj Dada Temple
From Ahmedabad
Take a train from Ahmedabad to Viramgram (3 hours) and then a bus from Viamgram to Zinzuwada (2 hours). From Zinzuwada, there's no way to get to VachRaj dada other than hitchhiking.
Since tourists keep visiting the temple, finding a lift should not be a problem. It's advised not to walk on your own in LRK because of the risk of losing your way.
If you are travelling from Ahmedabad, don't forget to read my Ahmedabad travel blog. In Ahmedabad, I also recommend you to not miss the popular stepwells of Ahmedabad, like Adalaj Stepwell and others. They are some of the most popular historic destinations in the city.
From Bhuj
If you are travelling from Bhuj, you can take a train or a bus to Gandhidham and then a bus to Palsava and then hitchhiking from there.
Please note that the best way to get to the temple is from Ahmedabad because the distance from Palsava to the temple is at least three times the distance from Zinzuwada. From Palsava, you will have to hitchhike.
PS: Since VachRaj dada is basically a Byre (or a cowshed) and there's no grass available inside the entire region of LRK, trucks full of dried hay leave from either side of LRK every 2 hours, and can be used for hitchhiking.
If you are staying in Bhuj and planning to explore other places nearby, I suggest you do a day trip to Nirona Village and the town of Lakhpat. Many people visiting Bhuj also visit Rann Utsav but I don't really recommend it because it's a total rip off.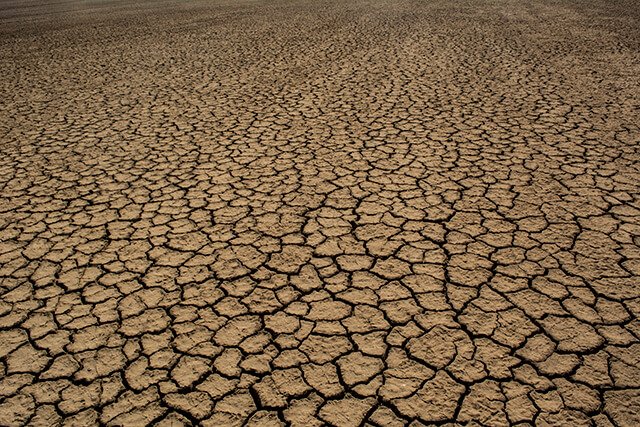 Story Of Vachhraj Dada Temple
Vachhraj Dada temple is dedicated to a folk deity and an eminent warrior-hero of the region named 'Vachhraj'.
The story has it that Vachhraj belonged to the royal family of a Rajput ruler, some 900 years ago. On the day he was getting married, he heard the news that some dacoits were looting and taking the cows of a village inside the Mehsana district of today, to butcher them. He left the marriage ceremony incomplete to fight the plunderers, in which he attained martyrdom.
According to the legend, it is believed that Vachhraj's head was cut in the fight by the sword of an enemy but despite that, his body kept fighting against the people for hours and killed them all. A temple was built in his memory.
The 3500+ cows living inside the premises of the temple today are moreover believed to be belonging to the same family of cows that Varchraj saved fighting.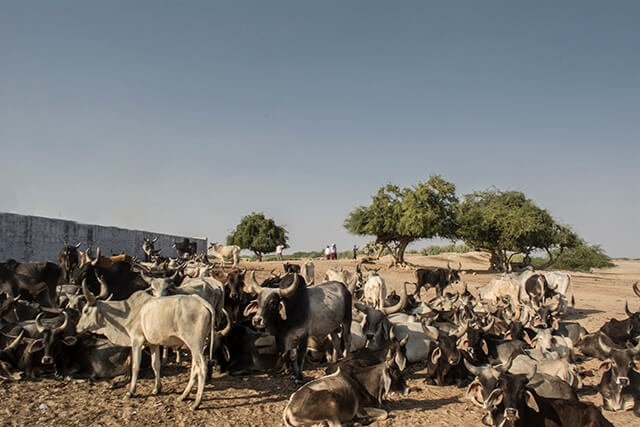 What To Do In Little Rann of Kutch
Despite being located in the middle of a no man's land, there is enough to do around here.
Sunsets/Sunrise
For one, expect to see some of the most amazing sunsets and sunrises along the horizon, you've seen in your life.
Vachhraj Dada Temple
Other than that, enjoy Vachhraj Dada temple.
Migratory Birds
A few kilometres from the temple also takes you to an artificial river stream, running around the area, where you can spot migratory waterbirds like cranes, pelicans, and flamingos. Hundreds of them. Night walks on the other hand, around the area, can take you across an Indian wolf or a desert fox, if you're lucky. I sure wasn't!
Salt Mashing
Other than the sunsets and the barren crack-land, stretching along a few dozen kilometres in any direction, you can visit the many salt farmers working in little Rann's many salt farms.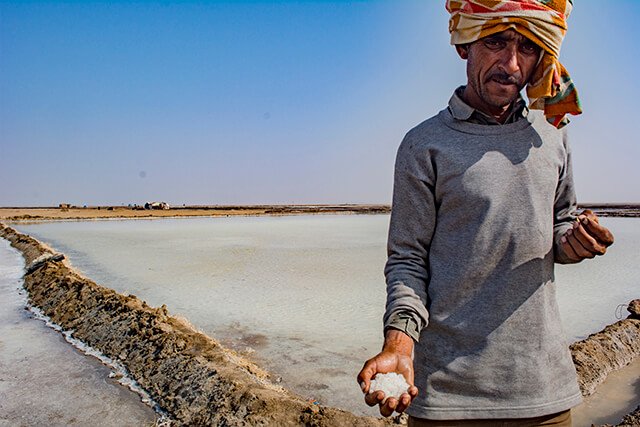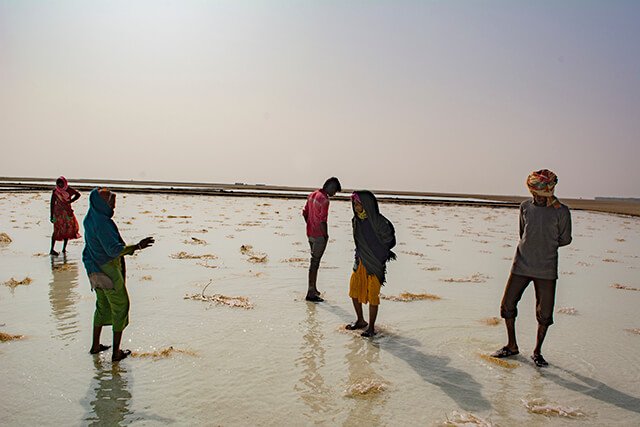 Little Rann of Kutch Travel Tips
As mentioned above, The Little Rann of Kutch (or the Sanctuary of Wild Ass) comes under the jurisdiction of Indian forestry, therefore you're required to obtain a permit to access it unless, of course, you're visiting the Vachhraj Dada temple. Consider it as one of the perks of travelling in a religious country.
So if you're motorbiking or are travelling in a group or solo, and someone representing the forest departments stops you for questioning, make sure you've properly rehearsed the answer they're expecting to hear.
I was even told by locals, inside the temple, that a few regular tourists even do camping inside the Little Rann, and around the temple premises. Upon being questioned, they give the customary excuse of visiting the temple, as the original intention behind their visiting Little Rann of Kutch. Doing so, they get away with the penalty. Crazy, but true!
Also, read my Gujarat Travel Guide for more tips on what to see and do around.