Since I quit my job to travel, in 2016, I've been frequently discussing useful travel photography tips for beginners. I have been taking pictures around the world, trying different tips and self-teaching myself every day about what works and what doesn't. And in the process, I've learned that photography — particularly travel photography tips — is a self-learning process. The more you click the more you learn.
But what else I've learned is that a few good tips from others can help you learn faster. I mean I remember how since I've started waking up early (after getting the idea from another travel blog) my pictures have drastically improved in terms of lighting. Morning and evening sunlight, I've learned, is best the best time for travel photography, and beach photography and photographers around the world would have been taking advantage.
Other than this, I've learned that every destination has its own feel and its own story. for example its graffiti street art for Penang, romantic sunsets and streets for Europe pictures. Learning how to capture subjects and the feeling of a place helps capture a photograph that others would appreciate, as it gives the viewers a chance, a glimpse rather, of what it might be like to venture there.
I've never been to a photography school or attended many travel photography tips courses, and yet here I am, making my living as a professional travel blogger and photographer who regularly visit countries on photography assignments, and travel the world on travel sponsorships.
I've slowly learned the techniques of travel photography over years of reading other material out there and putting it into practice. And you can learn this way too. So wasting no more time, here are my top travel photography tips to help you improve your images.
Travel Photography Tips
Wake Up Early
There's no denying the fact that dawn, and moreover the dusk, is the best time for photography because more than anything, light is the key ingredient to a great picture. Soft morning light gives your images a warm, soft tone, complemented with eye-pleasing shadows. The same applies to the time of dusk, or sunset!
Waking up early also means that you will have to deal with fewer tourists. I mean if you will Google some of the iconic images of the Eiffel Tower or of the Taj Mahal,  you will see they were all shot during the golden hours of dusk or dawn. So yea, waking up early is one of those useful travel photography tips you will hear out the most.
You can moreover play with a longer shutter speed and capture the lights of buildings and of ongoing traffic (if you're shooting in a city) which looks no less dramatic. Look at the picture below, for example. It was shot around 6 in the evening during my recent trip to Hong Kong. With a longer shutter speed, I could make it look like a day while capturing the headlights of the ongoing traffic and the light in the buildings. Doing something similar in broad daylight would have been totally impossible.
Daytime, moreover, has less visibility making it the worst time for travel photography. Pictures clicked during noon look hazy, colourless and overexposed.
Preplan Your Shooting Location
The second most useful travel photography tips remain planning your location.
Wandering around in a new town has its own charm but when it comes to photography, having a little idea about the place and its best photography spots always helps you save time and fully commit to producing amazing photographs. Preplanning your shooting location helps you save time and produce better images that are already available out there.
Read a travel guide about your next destination, search for related pictures on Google Images, dig for pictures on Instagram using relevant hashtags, or visit a local post-card gallery — there are enough ways to do the research.
I often search for a city's top photography locations on Instagram, using relevant Instagram hashtags. Once I know the names of potential photo locations, I do more research — what time of day has the best light? How to easily reach there? What other attractions I can visit nearby? And so on and so forth. Instagram, moreover,  is a great directory for finding quirky and creative travel photography ideas for destinations and activities.
The Rule Of Thirds is the most fundamental photography rule according to which you divide your photo frame into three sections from top to bottom and left to right. Now, according to the Rule Of Thirds, your subject should always be placed at one of the intersecting lines in the frame and not in the centre. Why? To make the frame look more interesting and balanced.
To make it easier for beginners, most DSLRs today come with an option where you can see the grids forming on your screen (or even in the eyepiece if it's digital). Just turn on the option from the menu and keep it in mind if you're not used to it.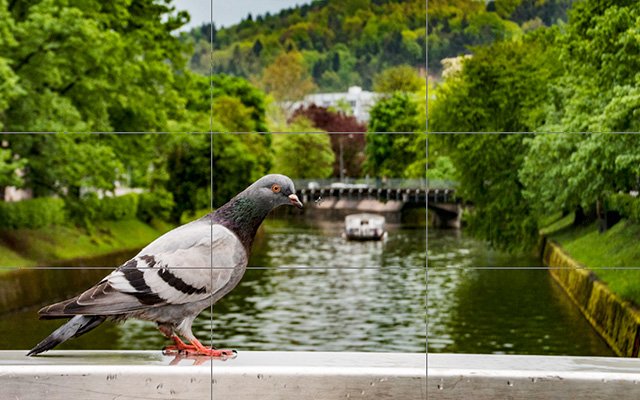 Now imagine the picture above with the subject (the bird) being placed right in the centre. Not so eye-pleasing, right?
Always Carry A Tripod
The third most useful tip in this travel photography tips blog is about the equipment.
My camera tripod is the second most useful photography equipment for me, after the camera itself. With the camera fixed on a tripod, I can take my time arranging the composition and getting that perfect shot. Even when I do not necessarily need one (for high shutter speed shots) I use a tripod as it helps me pay that extra attention I need for the image.
Other than this, we all know that tripods give us the ability to shoot much slower shutter speeds (waterfalls, low-light, stars, etc) without worrying about hand-held camera shake. You can keep your ISO low (for less sensor noise) and use smaller apertures, so more of the image is in focus.
As a solo traveler, a tripod moreover helps me take my own pictures. Rather than asking other tourists (if I am lucky enough to be travelling to a place that has other people around me) to click a picture, I prefer mounting the camera on a tripod, using the timer functionality and posing in front of it. This way I am not taking anyone's favour and I am free to take as many pictures as I want until I get a perfect shot!
There is no need to buy a full-length professional tripod in the beginning. Speaking of myself, though I own a full-length and a small Gorillapod, I only carry a Gorillapod on 9 out of 10 journeys because it's more handy and small in size.
Capturing Local People
The fourth most useful tip in this travel photography tips blog is about portraits.
Capturing local life is the very essence of travel photography. And for capturing local life — the portraits of local people. But photographing people in a foreign land can be challenging. What if they said no? Or they get annoyed? Can photographing that old lady sitting on her porch not offend her? There is always a dozen question going through a photographer's mind.
It personally took me so long to find my comfort zone in actually asking people if I can photograph them. I remember during my initial days, I would do it secretly, and it hardly gave a good photo. With time, I realized that the best way to deal with the problem is by actually facing it.
The key to photographing local people is going to them and starting a conversation. Ask for directions to a museum. Or compliment them on something. Take the conversation going for a few minutes until you know they're comfortable with you. Once you know it, humbly ask for permission and click a few shots. This way, you're less invasive and more confident.
Also, remember to click a few repeated and similar shots to choose the best one in the end. As with portraits, one is never enough!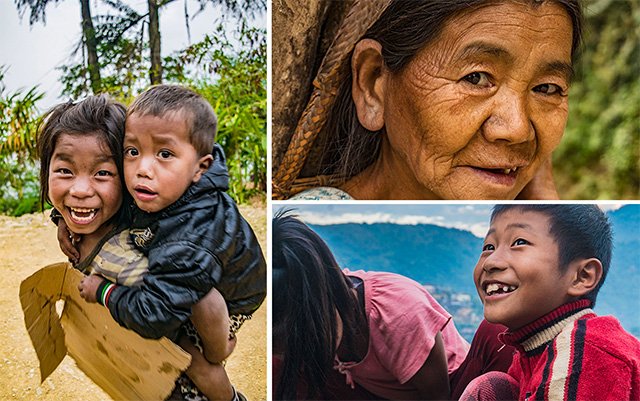 Experiment With Composition
When it comes to photography, in theory, it is unbelievably simple. Just Google about three things — shutter speed, ISO and aperture and you will technically accredit yourself as any other photographer out there. The only problem is, you will have to learn composition to make your pictures better and that, my friend, is a skill that will come to you with time, and as you'll practice.
Composing a frame that tells a story (with a play between different objects and subjects) is the key to a successful travel photograph.
Keeping good posture remains one of the most frequently talked about photography travel tips but it's a tough one to learn.
To make your pictures interesting in the beginning, however, remember to do a few things:
Try different angles. Low-angle shots can make your subject look more powerful. High-angle shots are good while capturing a crowd.
Include some powerful elements in the foreground, middle ground, and background of the image. For example, if you are shooting a mountain range, adding some flowers in the foreground, or a horse perhaps can make the picture look much more interesting.
Remember the Rule Of Thirds.
Here's more on Travel Photography Composition.
Be Patient
The fourth most useful tip in this travel photography tips blog is about being patient.
Over years of traveling and clicking pictures, one thing I have learned is that photography is all about patience and appreciating what's in from of you. Slow down and pay attention to details.
When I was in Australia, trying astrophotography for the first time in my life, I spent pretty much all night on the coldest winter days in Western Australia, trying to get the best photos of the sky I could. I was obsessed with the mind and patient in the heart. I wanted to improve.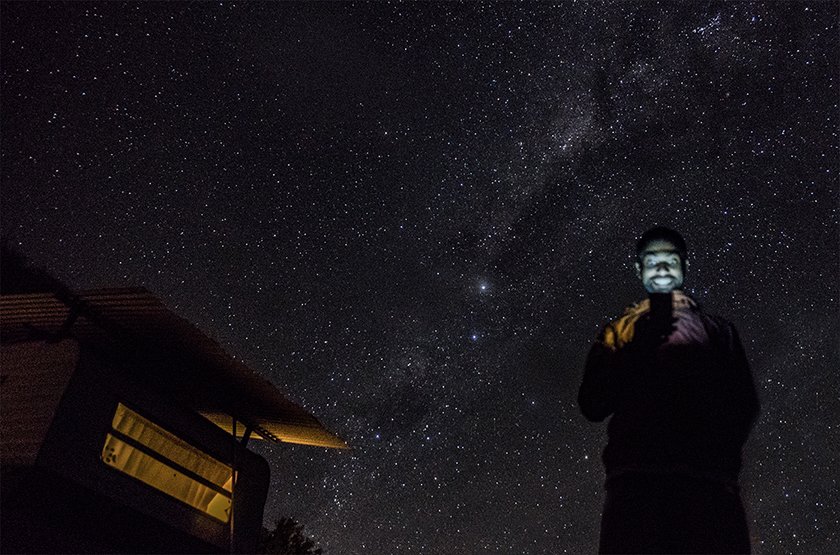 Good photography takes time. But the question is, are you willing to spend a few hours waiting for the perfect shot?
Shoot In Manual Mode
Not many photography lessons recommend manual mode in their travel photography tips blog, but I do.
For newbies, Programmed Automatic may feel easier, more fun, and morally uplifting as each picture, if not perfect, doesn't look bad. But if you want to go a long way in photography, learning how to shoot in Manual Mode is the way to go.
Google a bit about how Shutter Speed, Aperture and ISO work, and as I said before, you will technically equip yourself (to shoot in Manual Mode) as any other professional photographer out there.
By manually adjusting your Shutter Speed, Aperture and ISO to what's needed at the moment, you can capture much more light than what's available and thus shoot in challenging light conditions, have control over depth of field, create a sense of motion in pictures and so much more.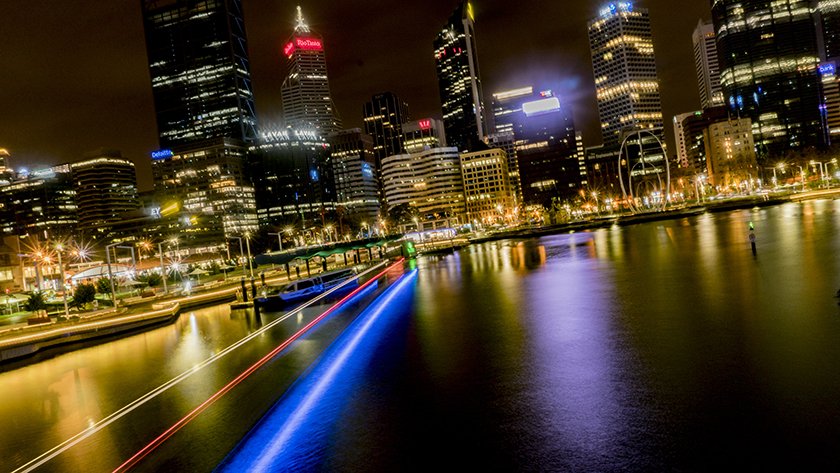 Most professional photographers (no matter what kind of photography they're into) shoot in Manual Mode.
Buy A Camera That You Can Carry Everywhere
The third most useful tip in this travel photography tips blog is about owning compact and handy equipment.
After getting robbed in Bratislava, Slovakia and losing my old bulky Nikon DSLR, I've switched to a smaller and handier camera. And this has helped me improve my photography a lot. How? Because earlier when I would look for excuses to leave my bulky DSLR behind, now I don't. Now I carry the new camera (which is still a DSLR but mirrorless, hence smaller in size) pretty much everywhere I go and click more pictures than I ever did.
Similarly, invest in a camera that's easier to carry.
Carrying my camera everywhere has not only helped me learn more but also not miss moments that I would have otherwise missed if I still had something bulkier and bigger.
I mean you never know what kind of photo opportunity the next moment has for you. It may just be an evening walk you're taking regularly in a new city, but the clouds may play the most dramatic role they've in decades for the sunset. You never know.
The difference between an amateur and a pro photographer is always that an amateur photographer looks for new people and places, while a pro photographer looks for an opportunity — a chance, rather, that may stand his photo out, out of hundreds of similar photos available online.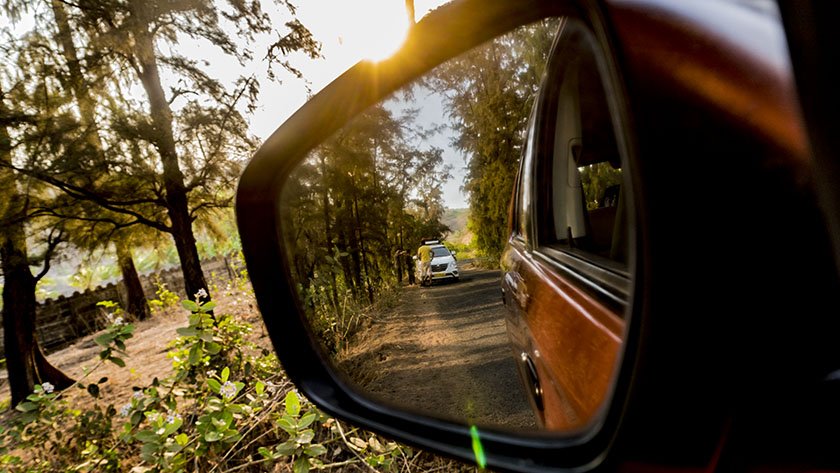 Click Pictures In RAW
This may be one of the most frequently heard travel photography tips, but it is equally important to discuss it over and over again.
For as long as I remember, I've never clicked pictures in simple JPEG but in the RAW format. Though it often consumes a lot of time to post-processing the images later (and I hate it!) the difference in quality is worth the extra processing time.
Check the following two images for comparison. The latter is the one originally clicked in RAW and later processed:
To process the images, I use Adobe Photoshop CC. It's quick and easy to use. Photoshop gives a little edge over Lightroom (which is another photo processing software by Adobe) when it comes to making minor changes in the photo: be it removing electric wires from a street photo to adding text in the images. I've been using Photoshop for years and never found it necessary to switch to Lightroom.
Don't Get Obsessed Over Equipment
And lastly, in this travel photography tips blog, I ask you to practice more than just being obsessed with a piece of fancy equipment.
Want to know what photography gear I use? Well, here's my photography equipment list. Want to know how much credit I give to it? Almost none. I mean, of course, you need a decent camera and other equipment to start with, but it's not the equipment that creates good or bad photos, it's how much you know and the effort you're ready to put into capturing and developing each image.
The gear you use is not what makes a great photographer. Just like the type of brush a painter use doesn't make them a great painter. It's knowledge, experience, creativity and the effort put together.
Don't think you need a 50,000 Rupee camera to start with. Just buy what your budget allows and slowly upgrade as per your interest and need. If you've more money, rather than investing in a super-expensive camera, invest in optics, or in other words — in good lenses.
Instead of buying expensive equipment, if you're just starting afresh, spend your money on an online course that can help you in learning how to use your camera more efficiently. If you know all the camera settings you can do much more with a cheap 10,000 Rupee camera than one of the most expensive ones out there. Remember, in photography 'cheap' does not mean 'bad'!
Are you a professional Travel Photographer? Would you like to add anything else to these Travel Photography Tips? Spill in the comments below! Also, sharing this useful resource on travel photography tips by National Geographic for more suggestions.