If you ended up on this website searching for hotels in Naggar, let me tell you that you are at the right place.
But let me also tell you that I played with the title of this blog to make it more SEO friendly. If I want Google to rank up my website for keywords Hotels in Naggar, or something similar, I have to repeatedly use the term, and that's what's happening.
But that doesn't mean the article won't talk about hotels in Naggar.
It will, in fact, talk a lot more than just the hotels. It will help you find everything – from traditional hotels where you can spend a night or two to ready to move in apartments ideal for a work from mountains experience.
Click the hyperlink that says Hotels In Naggar to come straight to the point…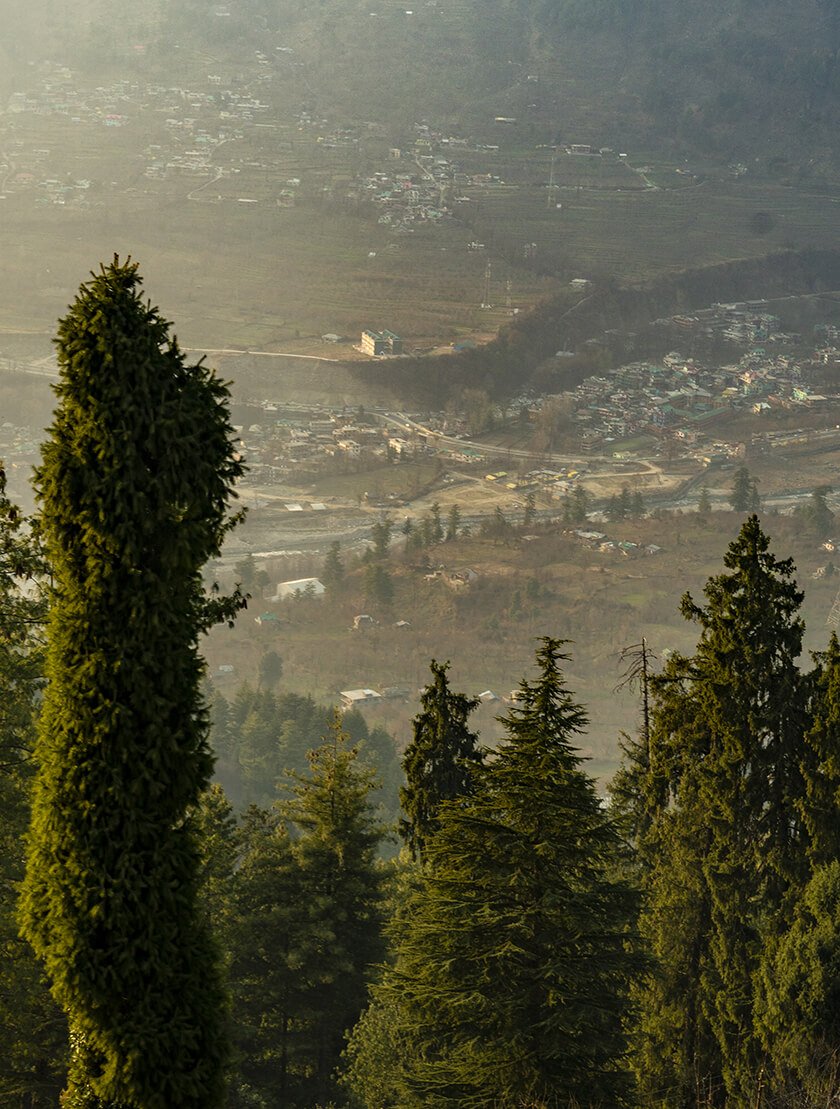 A little Introduction (About Me)
If you are new to this blog, let me introduce myself. I am Dev, and I am a part-time travel influencer and part-time hotelier. You can find me on Youtube, Instagram and other platforms too.
In 2017, I opened my first hospitality business in Sethan village, 15km from Manali). I named it Footloosecamps. The place picked up so well that it was featured in Malindo Air's inflight Magazine. Malindo is a Malaysia based Airlines.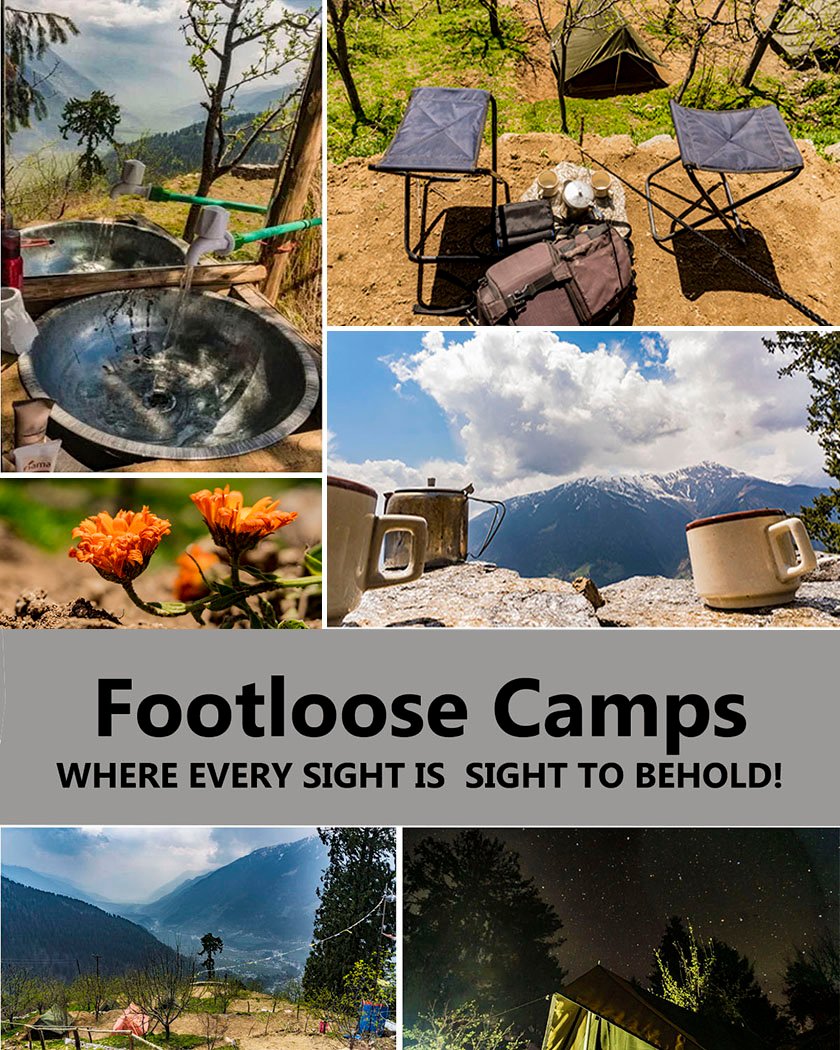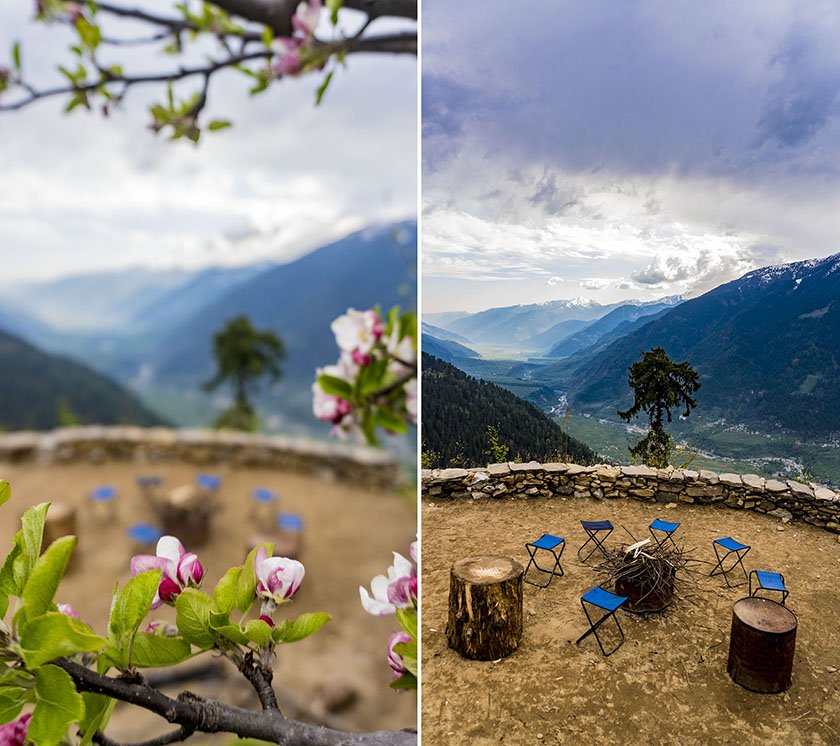 Many local tour agents, including Thrillophilia, recommend Footloosecamps among the best places for camping in Manali.
So yea, I am a part-time travel content creator/influencer and part-time hotelier. In December 2020 I moved to Naggar, rented a house and made Naggar my base.
I own what I think is among the best places to stay in Naggar, Himachal Pradesh.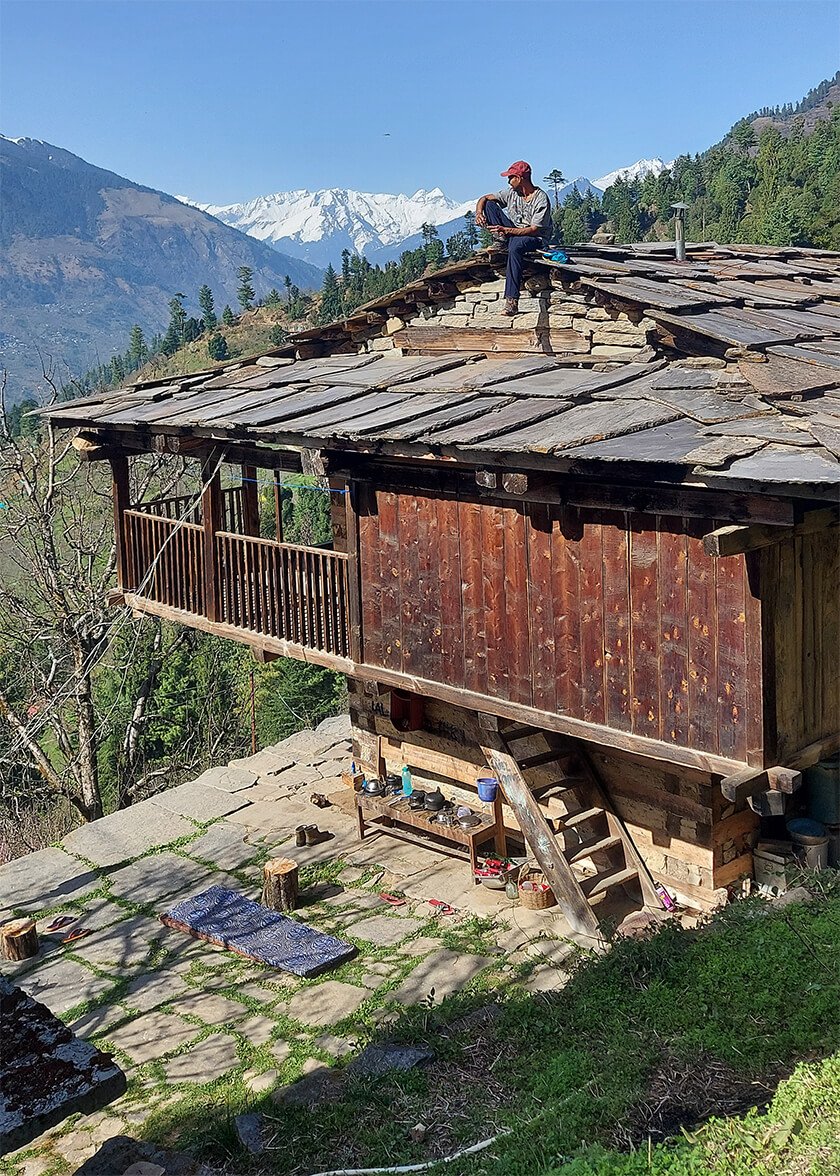 I am, therefore, based out of Naggar and currently curating a list of properties available for monthly rental in and around the area.
Hotels In Naggar
Search so on booking.com and you will find dozens of places. Most of whom charge about 1500 Rupees per night for a room. We even have a Zostel in Rumsu (next village to Naggar located 5km from the castle) charging about 3000 Rupees per night for a room.
What all these hotels in Naggar offer in luxury, they lack so inexperience. And that's where my place come into the picture.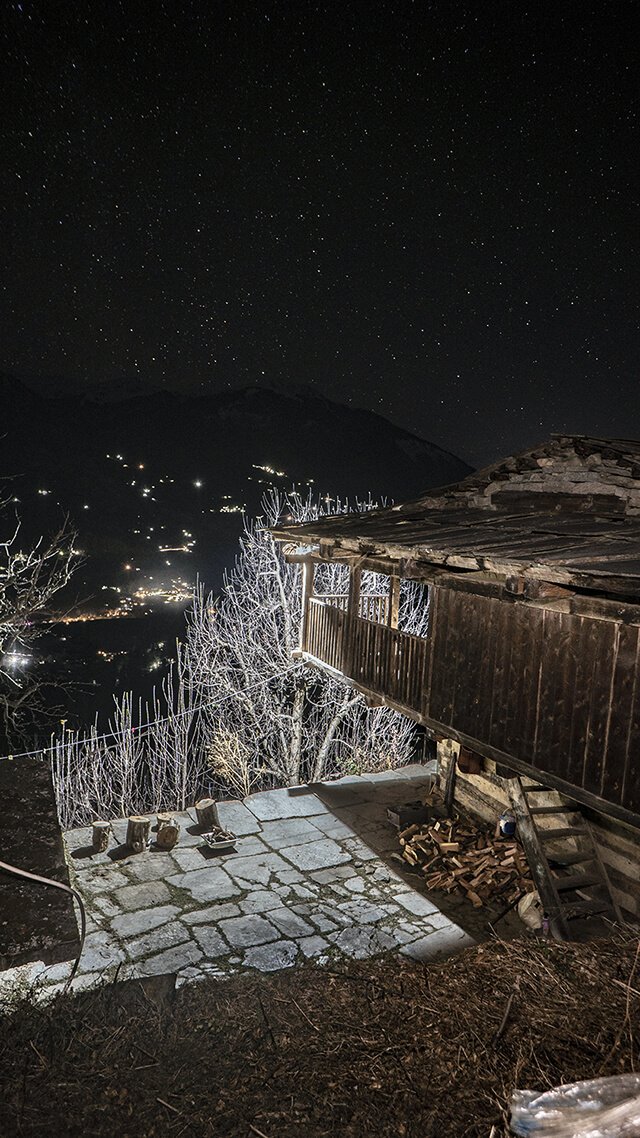 Imagine a 2 bedroom house perched high in the mountains in the middle of nowhere. And you own the place. Even if it's for a day, you will enjoy and experience living in Himachal, and not just visiting Himachal.
You have your own fireplace, your own Tandoor (to cook food), two centrally heated bedrooms, a bathroom with an electric heater and an entire set of kitchen and bathroom essentials.
The property is located away from the hustle and bustle of Naggar town (about 3.5km from Naggar Castle). On the premise, you get a huge common area to sit and relax. On the wooden terrace, you can do yoga, exercise and meditation.
The architecture of the house is of a traditional Khatkuni Himachali Style. And that's what makes it one of the best places to stay in Naggar. Since Naggar happened to be the capital of the erstwhile Kullu Rajas any holiday planned in Naggar is only complete when you stay in a Khatkini house & embrace dwelling.
Speaking of Khatkuni, it is a traditional wood and stone structure architecture that stays cooler in summer and warm in winter.
PS: The place is only available for long stays (min one-month booking).
Update: Unfortunately the place is fully booked until the end of 2021. You can, however, contact me on Instagram if you're looking for something similar. I do have a few studio apartments as well as 1 or 2-bedroom flats in Naggar. Eg, this 2 bedroom flat that comes with a fully-equipped kitchen, located only 2 min walk from Naggar Castle…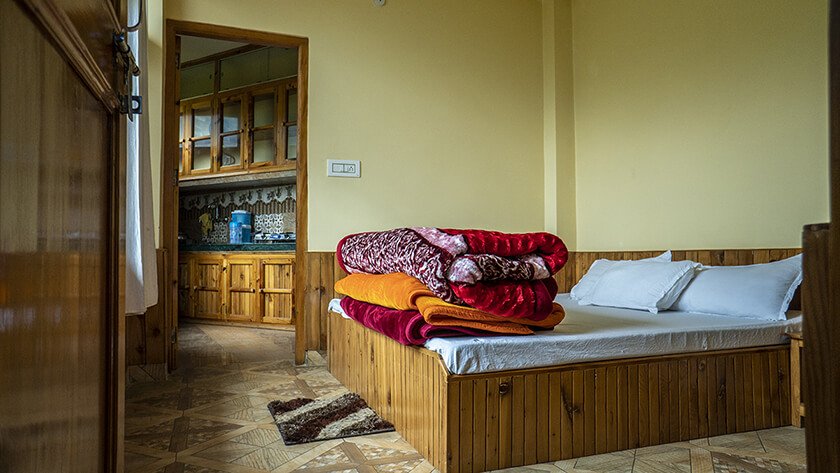 Other popular places to stay in Naggar are Robinhood, Ragini Guesthouse, and Kohinoor Heritage Resort.
About Naggar
Naggar is located in the middle of Kullu and Manali. If you are coming from Delhi/Chandigarh you will first reach Kullu. 22 kilometres north of the District headquarter of Kullu lies the town of Naggar. About 22km further north lies the popular tourist destination of Manali.
From the capital of Shimla, Naggar is 230km away.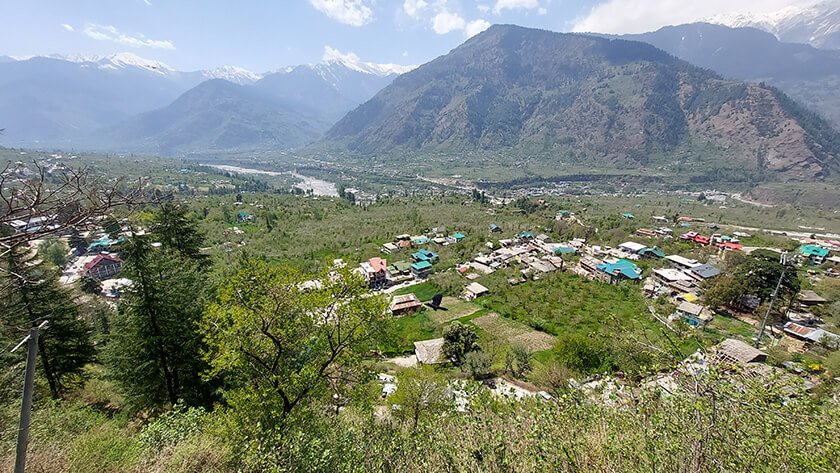 It is situated on the left bank of river Beas at an altitude of 1,800 meters. It was once the capital of the Kullu kingdom and remained so for about 1400 years.
According to Wikipedia, the town was founded by the Visudh Pal and remained as the State headquarters until the capital was transformed to Kullu (Sultanpur) by Raja Jagat Singh. An interesting thing to see in Naggar for tourists, therefore, is the historic Naggar Castle.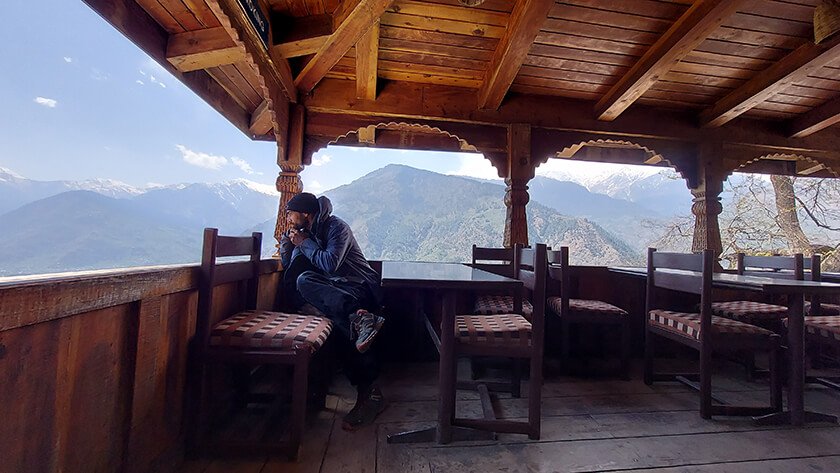 Places To See In Naggar
Naggar Castle
Built over 500 years ago, the architecture of the castle is definitely worth seeing. Its foundation is so strong that the castle survived the earthquake of 1905. While most houses in the valley were completely ruined, the castle's use of earthquake-proof techniques helped it sustain, despite the calamity.
In 1978 it was taken over to Himachal Pradesh Tourism Development Corporation (HPTDC), to run as a heritage hotel. It is possible to book a room in Naggar Castle (that comes with a hefty price) or do a day trip for a fee (30 Rupees per person).
The Russian painter and explorer Nicholas Roerich was also settled in Naggar in the early 20th century. His two-floor house, known as The Roerich Estate is now a museum and key attraction of the town featuring a collection of his popular paintings.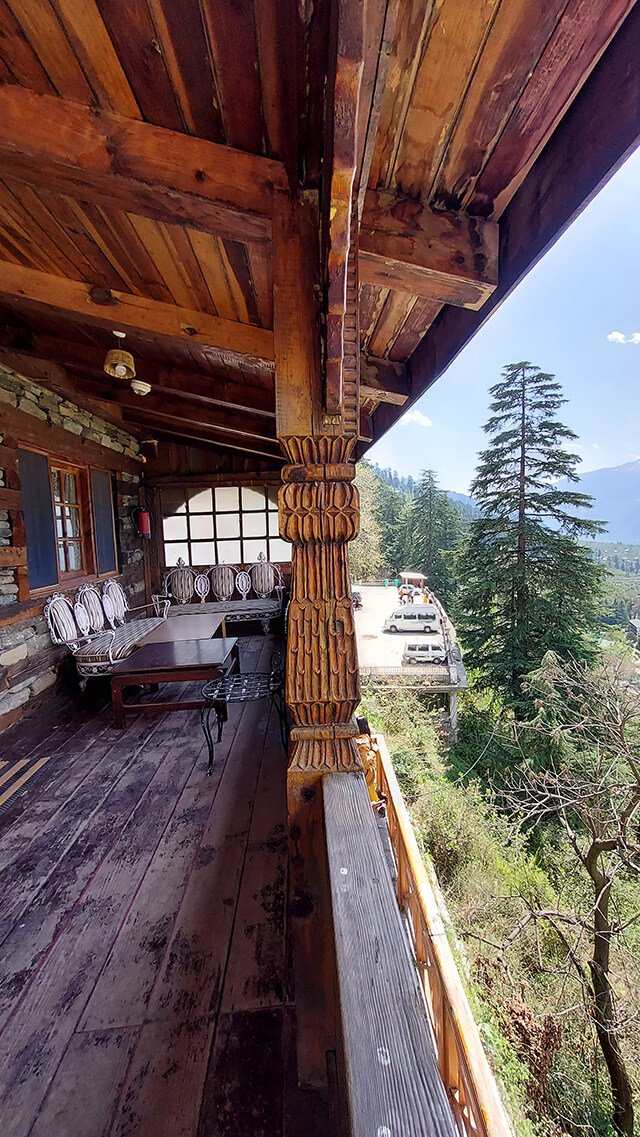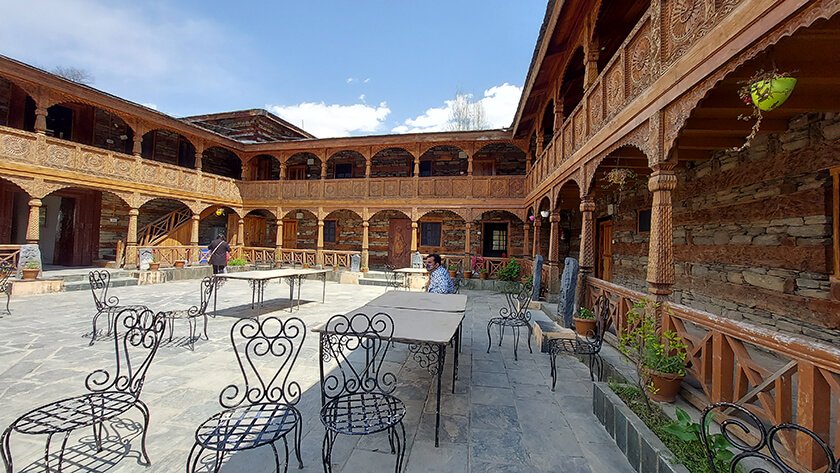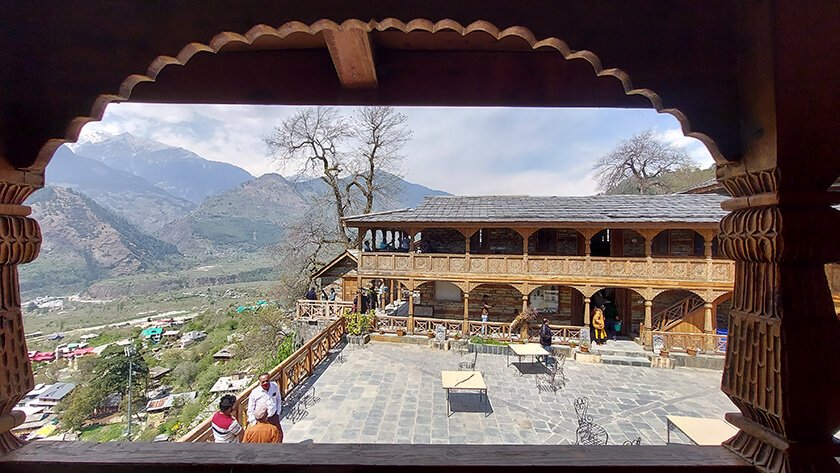 Uruswati Himalayan Folk Art Museum
Located on the upper outskirts of the Naggar town (about 10 min walk from the castle) liest the Urusvati Himalayan Folk Art Museum, created for the preservation of folk art and craft in the region.
The place was originally established as a research institute by the Russian Professor Nicolas Roerich, in 1928, with an aim to create an environment where research on Tibetan and Indian medicine could be carried out. Today, it acts as a museum helping tourist get a good understanding of the local culture and heritage.
Other than regular tourists, school and college groups also visit this place.
Gauri Shankar Temple
Located just below The Castle, Gauri Shankar Temple is an important religious centre of the town. Dedicated to Lord Shiva, it was built in the 11th century and is said to be the last structure of the Gurjara-Pratihara traditions.
The stone carvings in this temple are worth noticing that provide a distinguished architecture to the temple. It's a must-visit for devotees and tourists alike.
Murlidhar Krishna Temple
If you enjoy exploring historic architectures and temples, then there's no place better than Murlidhar Krishna Temple in the entire Kullu-Manali region.
It is believed that this town is over 1000 years old dedicated to Lord Krishna. The sanctum of the temple enshrines a black-faced Krishna playing the Murli (flute), hence the temple's name.
Those not interested in the history of the place can appreciate the lovely views from the hilltop terrace of the temple. The patched-up 11th-century shikhara (stone tower) and the musical and (defaced) karma sutra mini-carvings on the temple are also worth appreciating.
The temple is accessible by road (very bad in shape and quite steep) and is located 2 km from Naggar Castle. Alternatively, you can also reach the temple on foot. From the castle, it will be about half an hour trek.
From most hotels in Naggar, the temple will be at least half an hour trek away.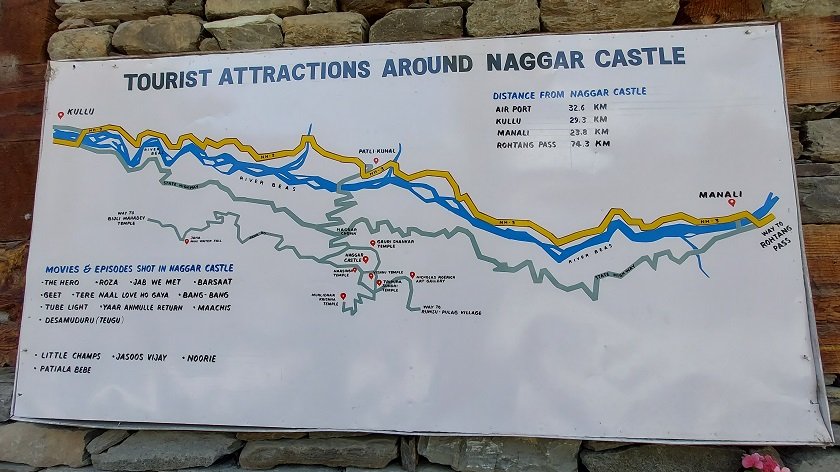 Chajogi Village
About 2km further ahead from the temple lies the unspoken village of Chajogi. Acting as the gateway (or the starting point) for trekkers doing Chandrakhani Pass, village Chajogi has recently picked up in tourist charts too.
Think of it as a village perched on a hilltop with about 20 houses – ideal for those who enjoy staying in a village over a crowded city. There are no guesthouses in the village at the moment however a few are in making.
Chajogi village is located less than 5km from Naggar.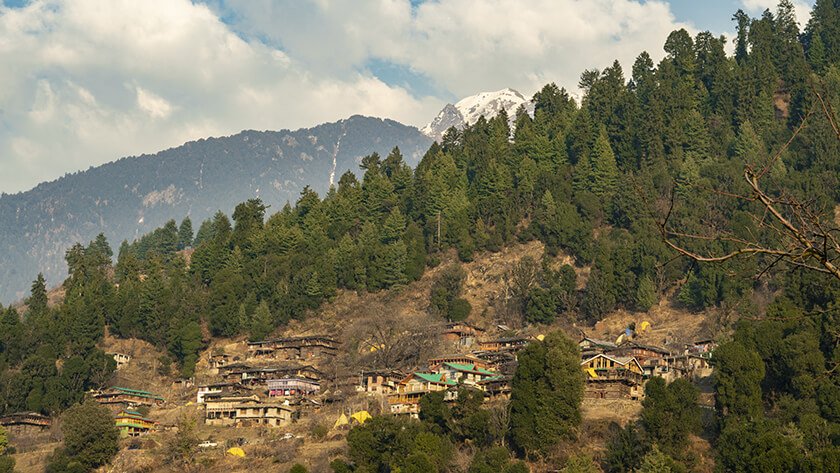 Another reason to visit and stay in Chajogi is the many jungle trails that will surely enthral any trekking lover.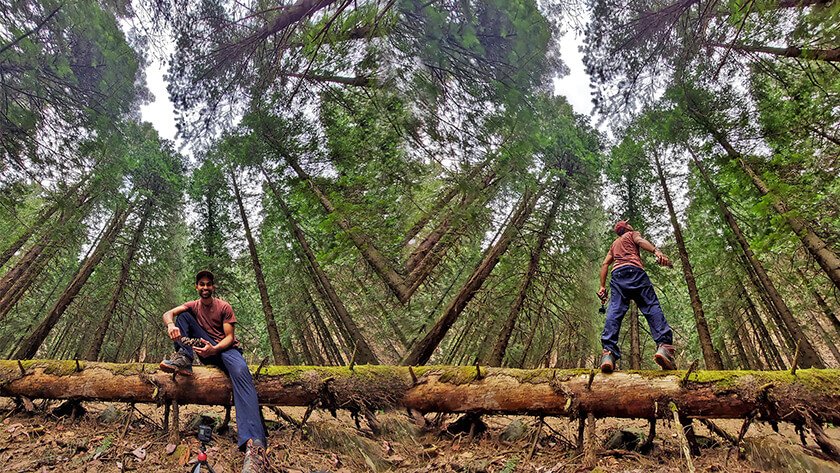 That's all in this blog on places to stay and hotels in Naggar. If you have any questions leave a comment below!