Over twenty thousand people visit the Vatican City every day — and in the Vatican, the holy Sistine Chapel. They hope of experiencing a sublime or spiritual moment, but only end-up having a baffling experience. I mean how can you, in God's name, feel anything tranquil in a place where all you get to see is a crowd of people pouring in, and guards constantly shouting "no talking, no pictures"!
The solution? Take an exclusive tour carried out before the opening hours (for the general public) of the Vatican.
Private tours to the Vatican City were usually reserved for celebrities, royals, and politicians. But almost a decade ago, Vatican City opened its gates to the general public, and for those who wish to pay a little extra and escape the crowds. And this time, as I travelled through Rome, I ended up being one among them.
I booked my early morning Skip The Crowds tour (for a little extra cost compared to what an ordinary walking tour costs) with a tour company called 'Through Eternity Tours', who claim to have their guides hand-picked, with backgrounds in Archaeology, Art History, etc, and with that, someone whose knowledge of the Roman history is no less profound. And it turned out that they delivered exactly what they promised.
After reaching our meeting point around 7 in the morning, our tour began at 8 am sharp — one hour before the opening time of Vatican City. And we were lucky to be just three (a couple from USA and me) of us in the group, plus our guide. We skipped the queues that had already started to form outside and entered the mysteriously quiet Vatican City.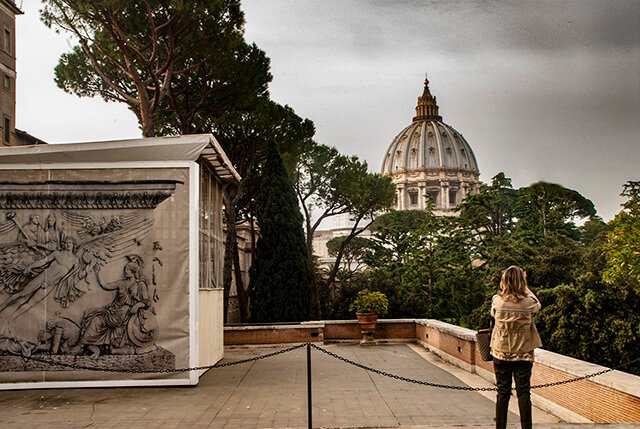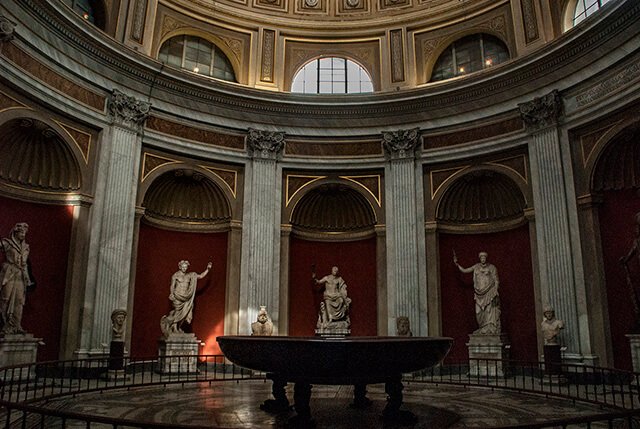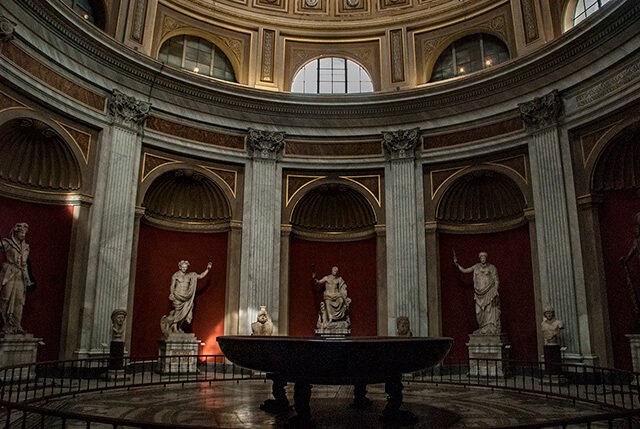 I have always been skeptical of tour guides, preferring to do my own homework, but overwhelmed by the crowds I might have to deal with had I planned my own visit to the Vatican, and the amount of information I would have missed, I thought it would be foolish not to have a guided tour in the Vatican and do it myself.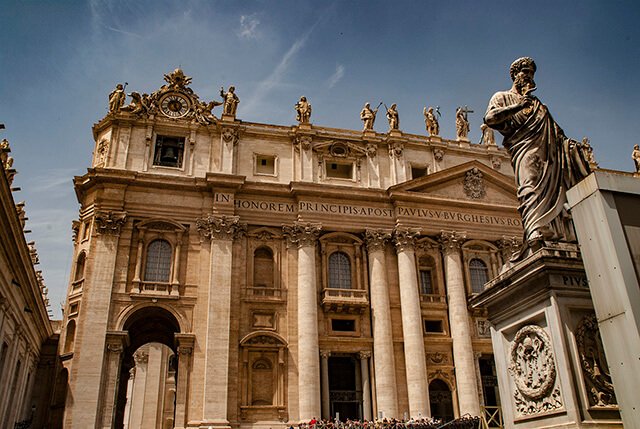 As we entered the Vatican Museums, and our guide started with his (what I think was the usual) gamut of information overload, things started turning out as I planned — interesting! He led us through the 120 meter-long map room, past the huge tapestries by Pieter van Aelst, and the Raphael rooms that include a painting of the all-star line up of Michelangelo, Leonardo, and Raphael himself in the School of Athens.
Being a Ph.D. student, researching on Roman History, he knew a lot about the subject and throughout the tour shared his personal ideas and philosophies coupled with what's written in textbooks. I was baffled at first, but later realised that it was perhaps going to be a long Now-Google-Your-Doubts night!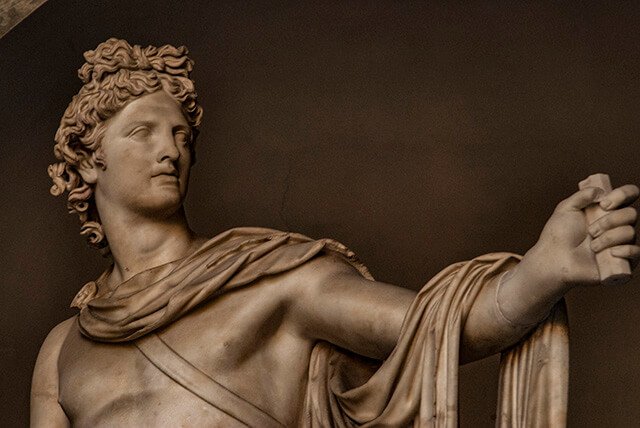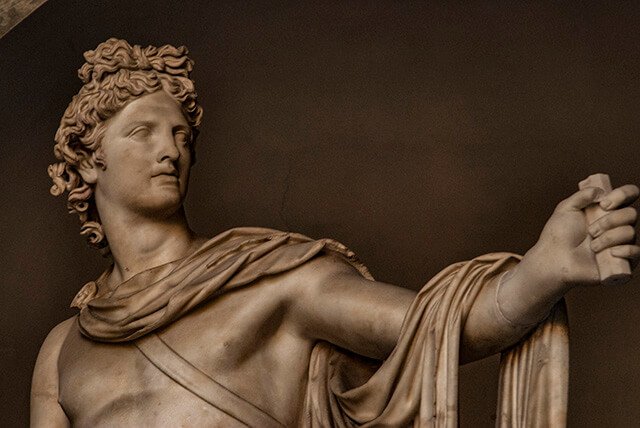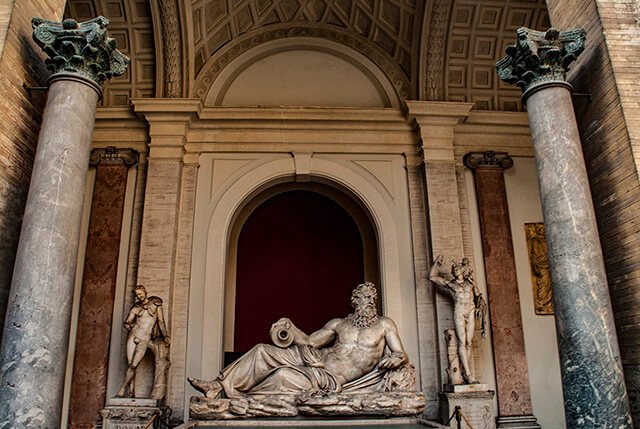 At about 8:30 in the morning (and still half an hour before the gates were to open for public) we took a sharp turn and made our way through a small unassuming door. Slowly, we emerged inside the grand Sistine chapel. It was just us, a handful of other privilege tour groups, and Michelangelo.
Michelangelo spent more than four years here painting the chapel by himself, and this is the closest one can get to being alone in it as he was.

There were no guards asking us to be quiet, no banging into other tourists, and no gesturing to move on to let more people in. Just silence. And as we were busy studying in the unbelievable many frescoes, stretching from wall to wall and floor to ceiling, a priest, in his all-black robes stepped in and called prayers.
We savoured the experience, and later soaked up more of the vivid blue restoration of the Last Judgement, finding Michelangelo's frowning face in the distance, and moving at leisure from the Separation of Light from Darkness on.
Following up with the tour, as we did, we walked through the Raphael Rooms, before finally making it to our last stop — Italy's largest, richest and most spectacular Basilica of St Peter's. Built atop an earlier 4th-century church, it was consecrated in 1626 after 120 years of construction. Its lavish interior contains many spectacular works of art, including three of Italy's most celebrated masterpieces — Bernini's 29m-high baldachin over the papal altar, Michelangelo's Pietà, and his soaring dome.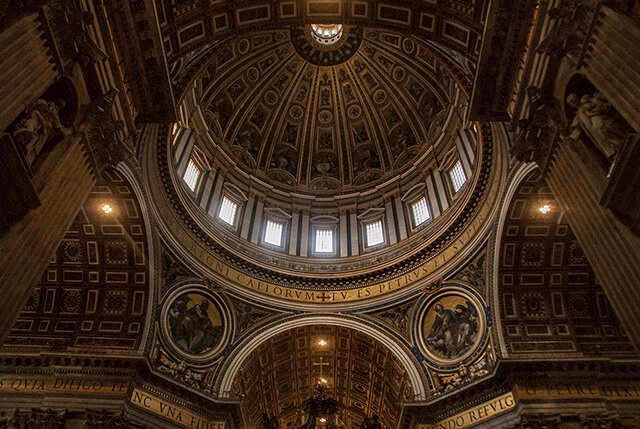 Looking at its magnificent richness, I realised that we may not have reached heaven, but we have definitely reached a place I'd call as 'the most impressive (at least if visually speaking) place of worship human has ever created.'
Also, Read About My Segway Tour In Rome