I've done quite a few treks in Uttarakhand. Gomukh-Tapovan, Dodhital, Valley of flowers, Stopanth Lake, Gaurikund Kedarnath – the list is long. And often the journey was concluded solo. I like the idea of long solo walks, under the magnifying beauty of the Himalayan cliffs and an open nothingness. There is some adventure in that. And this time, I was off to Panchachuli Base Camp, located at the end of eastern Kumaon region, near Munsiyari, in Uttarakhand.
Panchachuli literally means the 'five-pointed oven'. According to the locals, it was the Panchachuli peaks where the Pandavas (one of the two major Sanskrit epics of ancient India) cooked their last meal on the five peaks of Panch Chuli (five peaks) before leaving for heaven. And that's its religious significance.
The trek to Panchachuli Base Camp turned out to be a pretty easy deal for me. Where most of the blogs, on the internet, suggested that it takes a good 4-5 days for a strenuous walk to complete the trek, I found that 2 days were just enough. Darma Valley is being connected with a fine (as per the Himalayan standard) motorable road. Starting from Sobla, the road has already connected the town of Nangling. Next is Baling and then Dhuktu. From Dhuktu Panchachuli Base Camp is an easy 1-hour walk. So it's very likely that if you will do this trek, a few months after this article was written originally (in October 2016) the road might have already reached Dhuktu, and you no longer need even 2 days to see Panchachuli Peaks.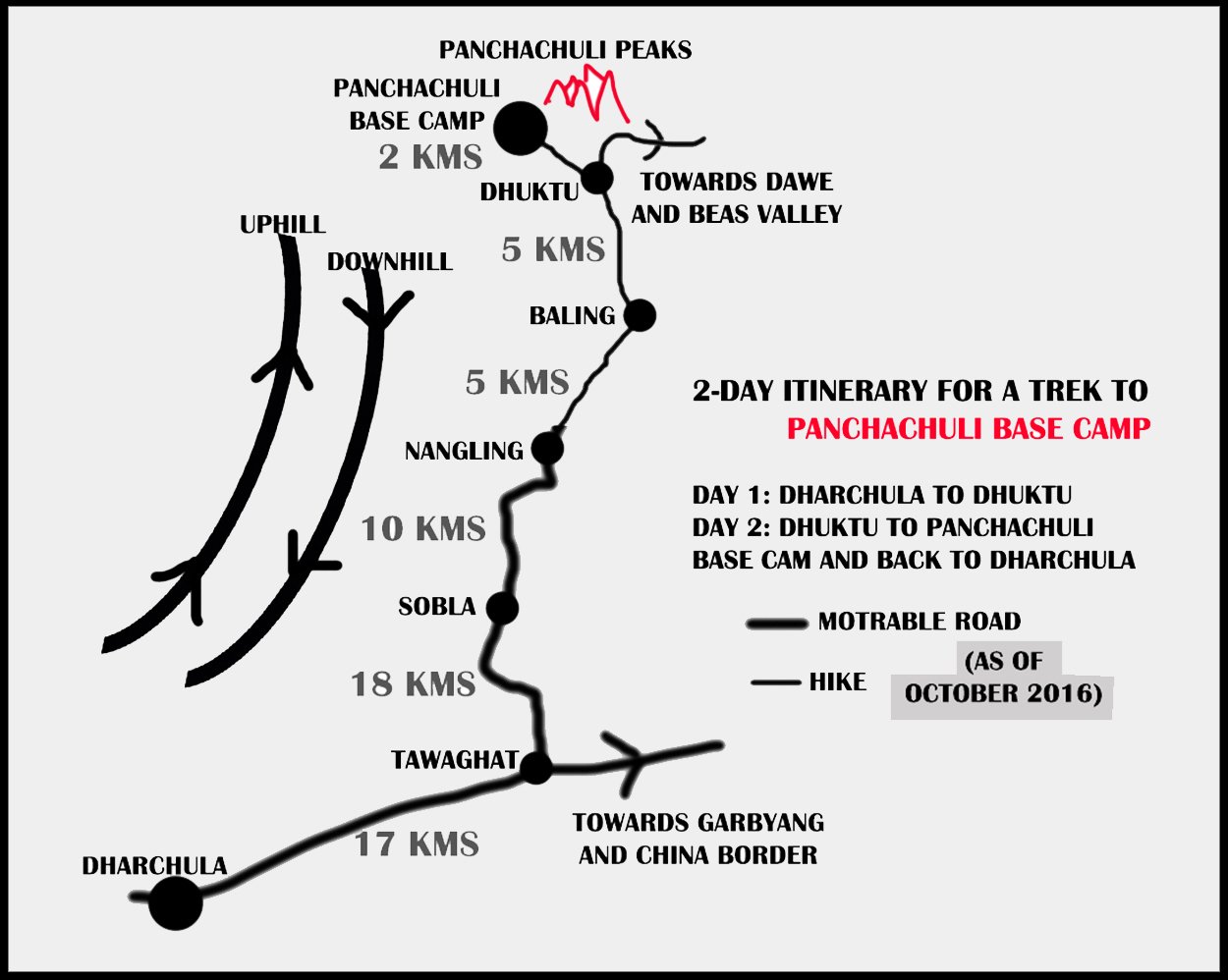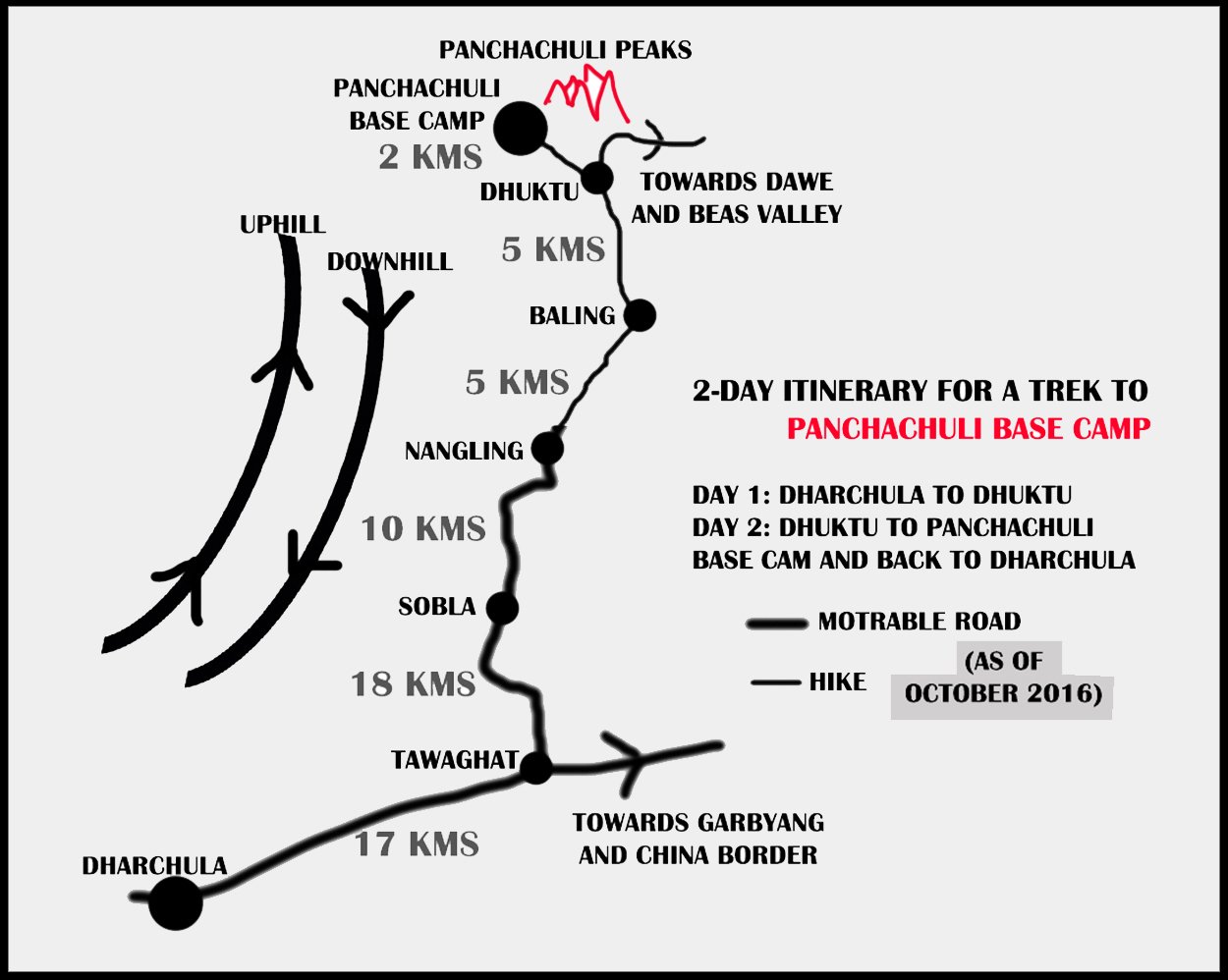 This was the status of the road when I did the trek in October 2016. It is possible now that the road might have reached further, making the trek even shorter and easier.
How Long Does It Take To Complete Panchachuli Base Camp Trek
As of October 2016, you can complete the Panchahuli Base Camp trek in two days. You start from Dharchula – the town where you obtain the permit from the local SGM-in-charge to access the route. If you take an early morning taxi, you can reach the town of Nangling before lunch you're doing great. Nangling to Dhuktu takes 3-4 hours, depending on how fast you walk. So even if you start your walk at 2 in the afternoon, from Nangling, you can hit Dhuktu before sunset. You stay in Dhuktu for the night.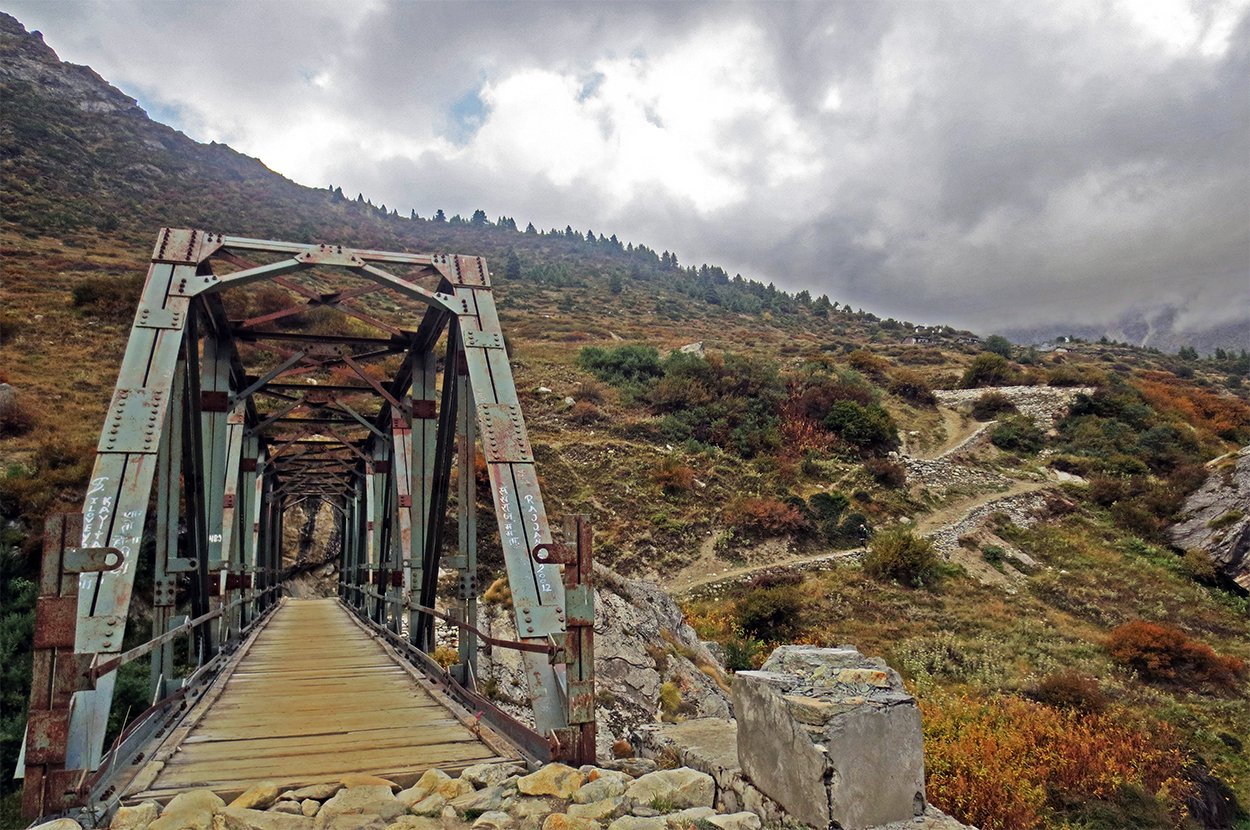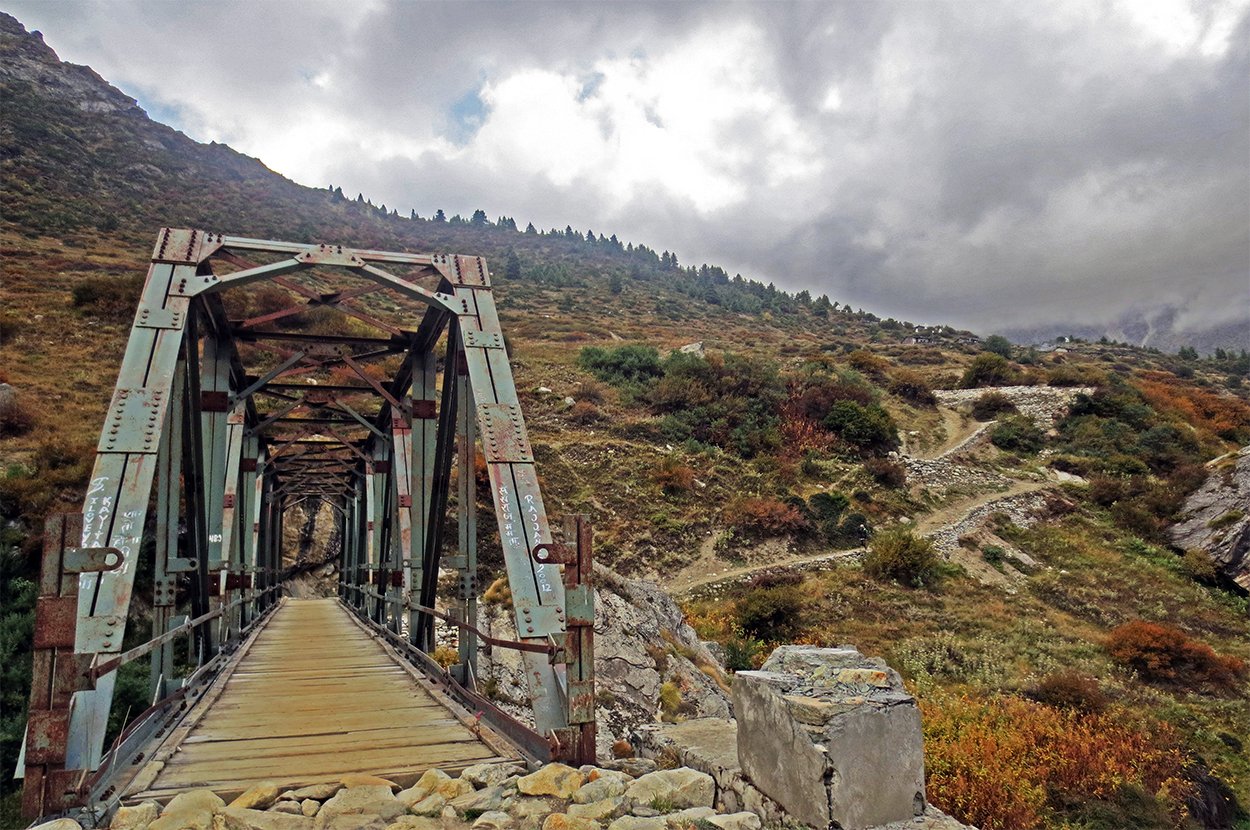 On day two, start early from Dhuktu towards Panchachuli Base Camp. A 2-kilometer walk to Panchachuli Base Camp should take no more than 45 minutes. Return to Dhuktu before 10 am, and walk towards Nangling, which is mostly an easy downhill walk and should take no more than 2.5 hours. I did it in 2 hours. Take the afternoon 'shared taxi' to Dharchula (from Nangling) and you're done. Trek completed. A few good selfies, with Panchachuli peaks in the backdrop, safely obtained.
How To Get The Permission For Panchachuli Trek
Getting permission for Panchachuli Base Camp is fairly easy. You write an application addressing 'SGM, Dharchula' that you want to do the trek, mentioning your route map. Attach one passport size photograph, write your personal details, and get it signed by the SGM. The process involves no costs. The permission paper will be checked on the way, at ITBP camp, at Baling.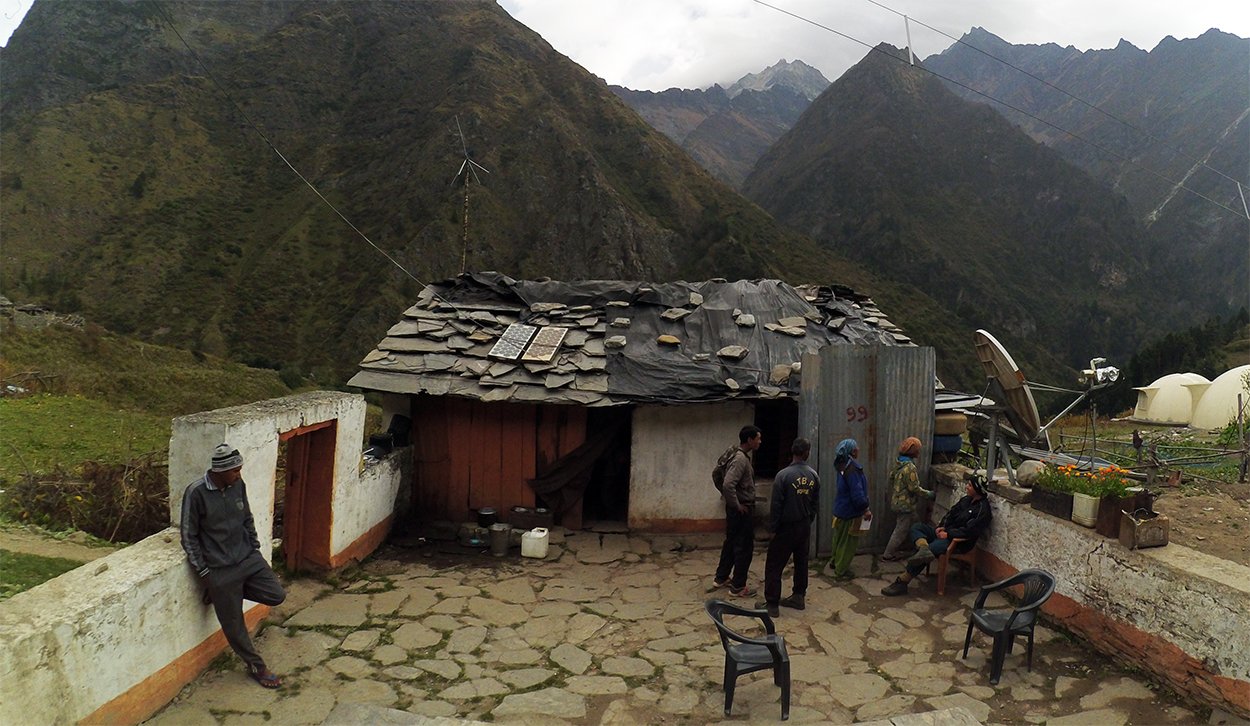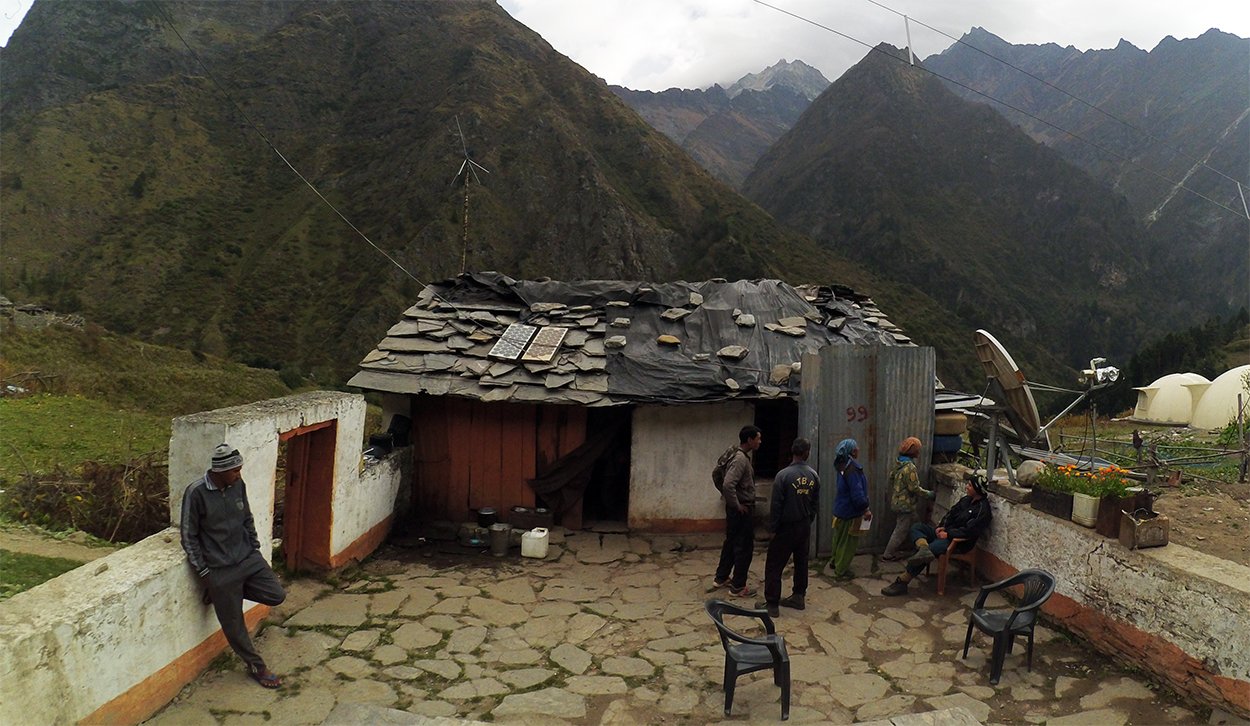 Prices And Costs
The taxi from Dharchula to Nangling takes 300-350 Rupees. Food in Dhabas, around the area, costs 60 to 110 Rupees per thali, depending on what you eat, and where you eat. Each town – from Nangling to Baling to Dhuktu, and a few other surrounding ones – have a local community guest house, with dormitories charging 200 Rupees per person per night.
So if you do it in two days, the total budget, for your journey from Dharchula to Panchachuli Base Camp and vice versa, should exceed no more than 2000 Rupees. Reaching Dharchula (from New Delhi) takes 780 Rupees, each way, in a direct, overnight bus.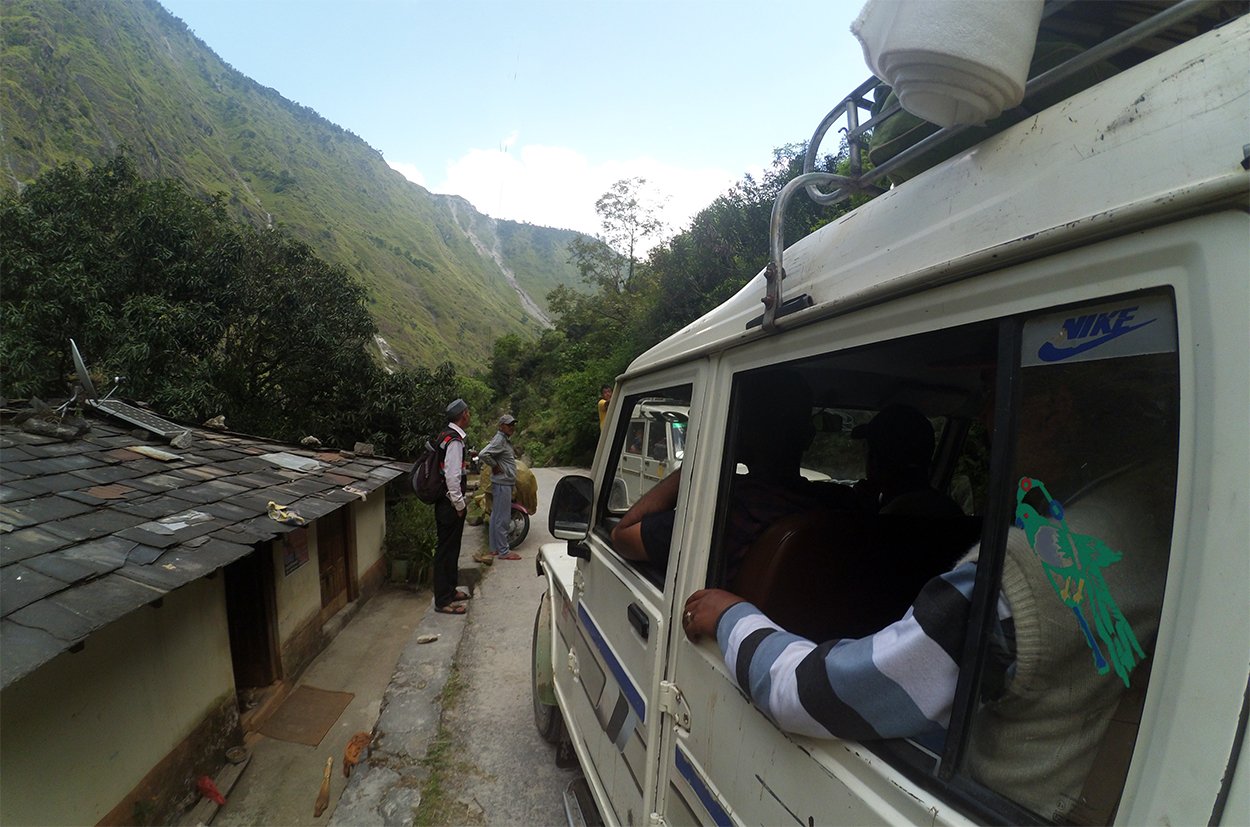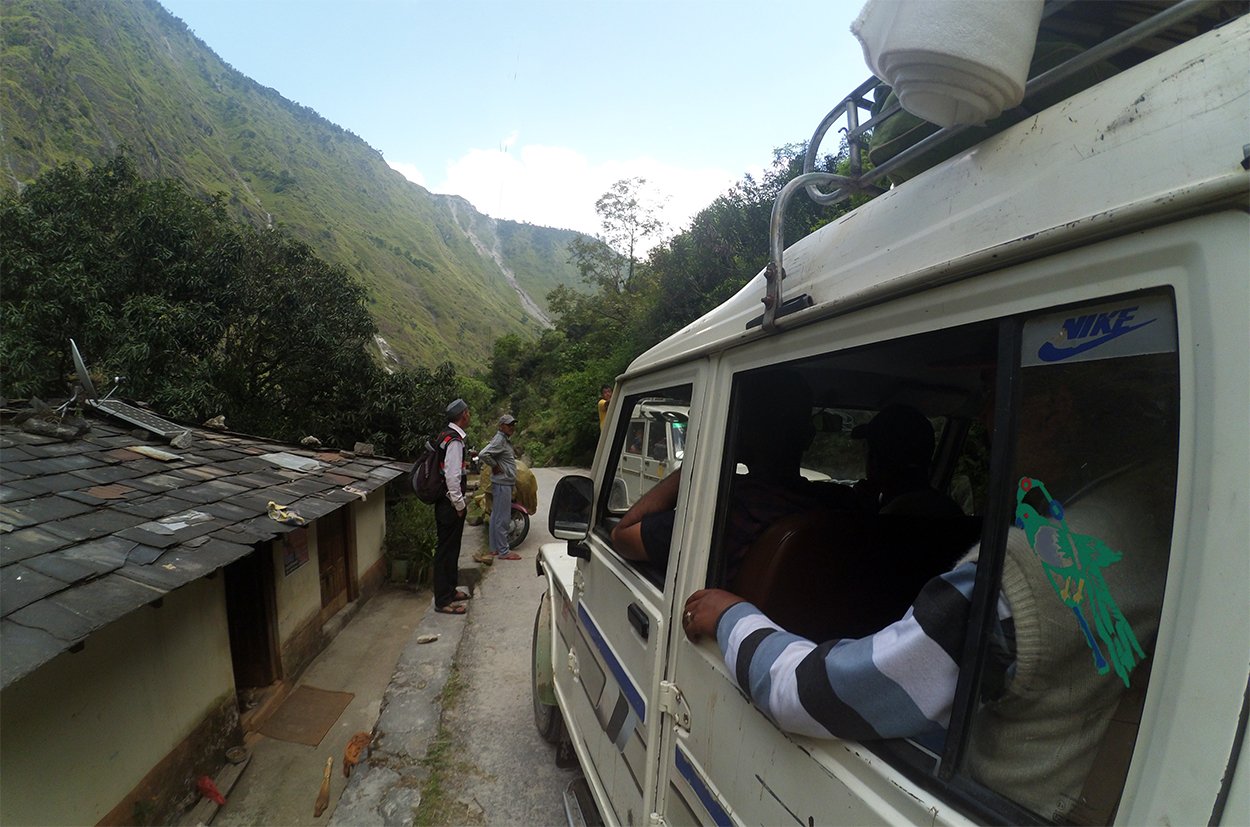 My Journey And Costs
I took 4 days to complete the journey and I Did it solo and while camping throughout the journey. Nangling turned out to be the first overnight destination where locals helped me camp inside the PWD premises (the company which is constructing the roads in the area). In the process, a local family invited me to dinner.
The next two nights (in Dhuktu) saw a similar trend, where locals helped me find a perfect camping place and invited me for dinners and lunches. It turned out that in 4 days, I only paid for my meals twice. One, when I was in the taxi from Dharchula to Nagling; second when I was in the taxi from Nagling to Dharchula.  Darma valley surprised me for its hospitality. Throughout my journey, I ate for free. Local guides showed me around, without accepting money. Everyone seemed much affable and happy to speak to tourists. Kumaoni people, in Darma valley, had a different way of welcoming tourists.
Read more about My Journey Into Darma Valley
Since I was carrying my tent, and mostly ate at local people's house, I survived 4 days in less than 800 Rupees. 600, out of which, was directly paid for two taxi rides between Dharchula and Nagling.
Another Beautiful Trek I Recommend: Sandakphu Singalila Trek On India-Nepal Border