If tomorrow I made a list of 'countries with super easy visa policies' Cambodia, thanks to Cambodia Visa on Arrival, will get first place in it. Schengen visa will get the last position.
I remember how I landed at Siem Reap international airport at 2 pm and by 2:15 I was done with all formalities. And it's that easy to get it.
Thailand Visa on Arrival, for its long queues, had me discouraged, but god bless Cambodia and its people who made it up to me.
Cambodia Visa on Arrival
Getting a Cambodia visa on arrival is quick and easy. I remember I did not wait more than 3 minutes at the visa desk and I got my beautifully-stamped passport back.
I loved how the airport officials swiftly dealt with my Cambodia Visa for Indians application, in addition to some 30 other applications that landed with me.
The happiness went out of control, when they asked for USD 30 as the Cambodia Visa on Arrival fee, contrary to USD 35, as was mentioned on their website (in October 2016). "An extra 5 dollar bill, I can use it to pay for my tuk-tuk," I thought.
So yea, getting a Cambodia Visa on Arrival is quick and easy but is it the best among all other options: an eVisa, and a regular visa? Let's find out.
Also, read my Cambodia Travel Guide if you are still planning your itinerary. I don't really suggest you take a package tour as Cambodia is a budget destination. By planning your own itinerary you can save a lot of money. To get a better understanding of how much a holiday can cost there read my cost of travel in Cambodia blog.
Now let's get to the topic at hand and discuss which Cambodia visa for Indians is best.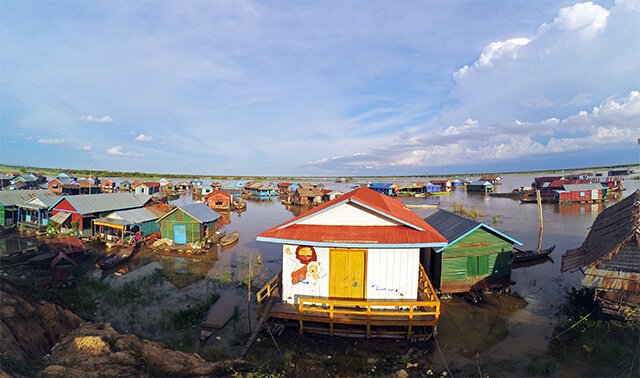 Cambodia Visa For Indians
… which Visa Type Is The Best?
If you want it valid for more than one month, go for the regular visit-the-embassy-and-then-get-it visa type. But if one month, is enough, then eVisa or a Cambodia Visa on Arrival (VOA) are two convenient options.
Between Cambodia eVisa and VOA, I chose VOA, because it was cheaper.
Though the cost of an eVisa is just as much as a VOA, when you are done with your visa application and decide to pay for it, online, the payment gateway that Cambodia's immigration website is using adds another 30-dollar surcharge on top – making it 70 dollars in total.
70 dollars for a 30-day tourist visa for Cambodia? Too pricey!
I used VOA, and I made a good choice. It cost me 30 dollars and just a few minutes at the airport.
So yea, when it comes to Cambodia Visa for Indians, I suggest you go for a VOA.
Please note that all costs mentioned here are from when I visited in 2016. To know the updated Cambodia Tourist Visa fee (For VOA, eVisa and regular visa) please visit this eVisa portal. Other than the Visa fee, you can also check other information like the Angkor ticket on the website. If, however, you are looking for a detailed guide on Angkor Temples, I suggest you read my Angkor Wat Travel Blog.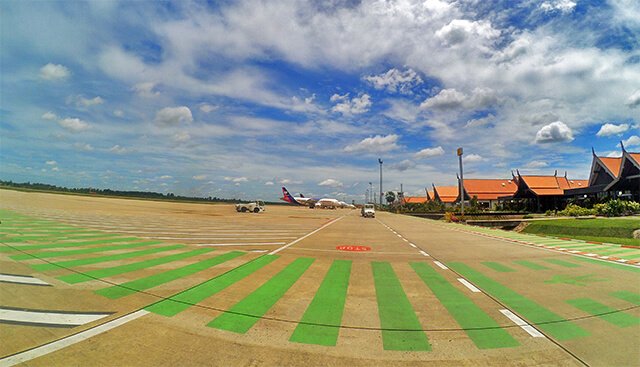 Documents For Cambodia Visa On Arrival
Just like most VOAs you need your original passport and supporting documents like passport-size photographs, return flight ticket, hotel bookings and proof of enough funds to travel in the country.
But if I tell you about my experience, I was not asked for anything other than my passport. I wasn't asked for my return/outbound ticket, as valid proof of exiting Cambodia in under 30 days, nor was I asked for hotel bookings.
So as long as you have a valid passport, and you are eligible for Cambodia Visa on Arrival, consider no questions and no verification being done.
Still, I recommend having a return ticket to avoid any last-minute blunder.
The Cambodian Embassy website also asks you to have a return ticket, so they can pretty much demand it anytime, and if not found, can reject your Cambodia visa for Indians.
Useful Tips
Cambodia Visa on Arrival is an easy (in fact the easiest) option.
The chances of rejection are almost none.
It is cheaper than the eVisa.
You can get it from two airports: Siem Reap and Phnom Penh and at many land-border checkpoints.
Carry a Passport with at least 6 months validity, one recent photograph (2 inches x 2 inches), appropriate visa fee.
Carry a return/outbound ticket.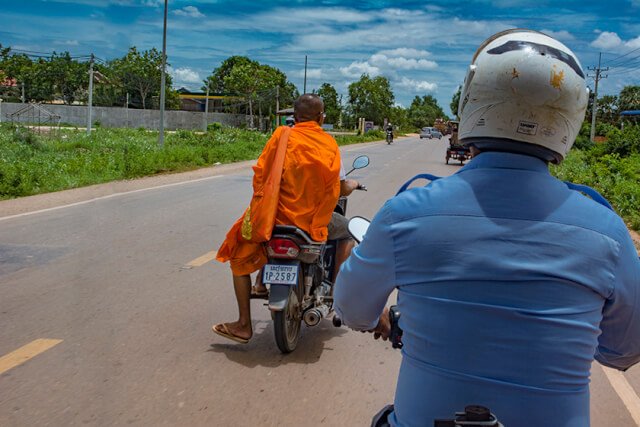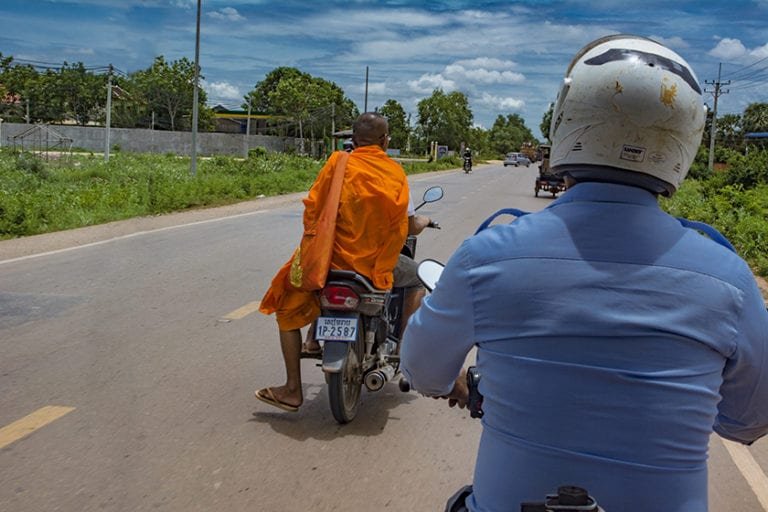 You may also be interested in reading my Phnom Penh blog and my Siem Reap itinerary