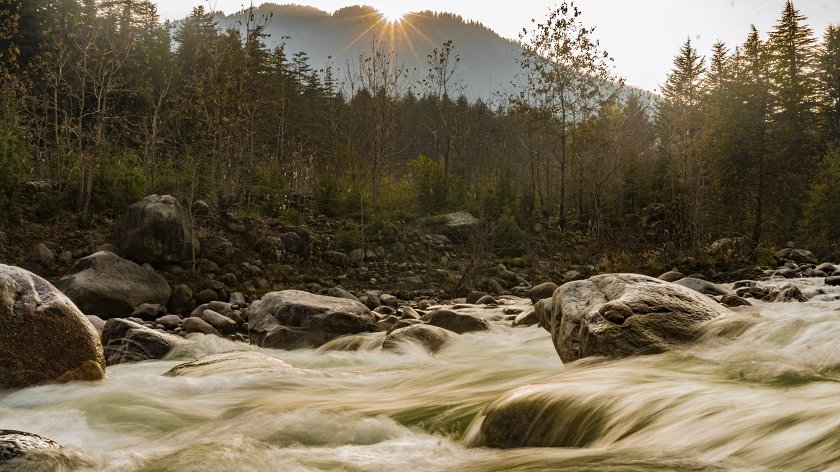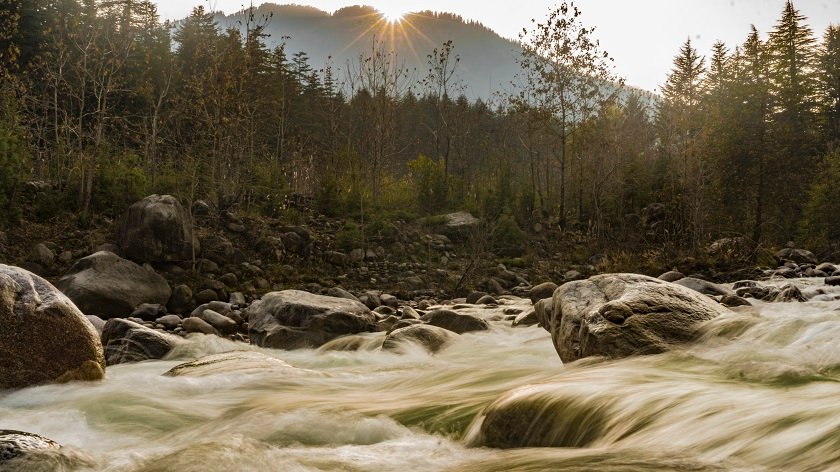 The town of Manali, in Himachal Pradesh, is one of the top tourist destinations in Indian Himalayas. Its close proximity to New Delhi and Chandigarh is moreover continuously making it easier for the crowds to break away from the usual city-madness and experience the peaceful Himalayas. And with the upcoming 4-way highway, all the way from Chandigarh to Manali (with New Delhi to Chandigarh already having one) it is going to be easier than ever for people to reach Manali — meaning, Manali is going to get more crowded, more smokey and bustling with life in the coming years.
Recently while travelling to Manali (long story short: I visit Manali and surrounding a few dozen times a year, while staying for a few dozen weeks. I know the place better than my home New Delhi) I realised that Manali isn't a place I would want to travel to. And it also isn't a place I would write a Travel Guide for — Things To See And Do In Manali! Not anymore!
The idea of having a tranquil holiday experience is less like a reality in Manali now, and more like a dream. So ward off. Instead, head to these 4 peaceful towns in under 25 km from Manali.
Starting with the least amazing places, this is my list of offbeat destinations near Manali, that guarantee for a peaceful holiday:
Old Manali: Though not very offbeat, I would still like to include Old Manali in the list for those who don't want to go too far from the main town of Manali. The old town of Manali is a hippie oasis located 2 kilometres from the Mall road or the main bus station in Manali. Compared to Manali, Old Manali offers a peaceful and relaxing experience while offering something for everyone — from booze to yoga centres to a relaxing cafe experience. It is moreover cheaper to stay in Old Manali than in the main town — by at least half the price of what you pay for in Manali — making Old Manali an even better alternative if the idea is to stay very close to Manali.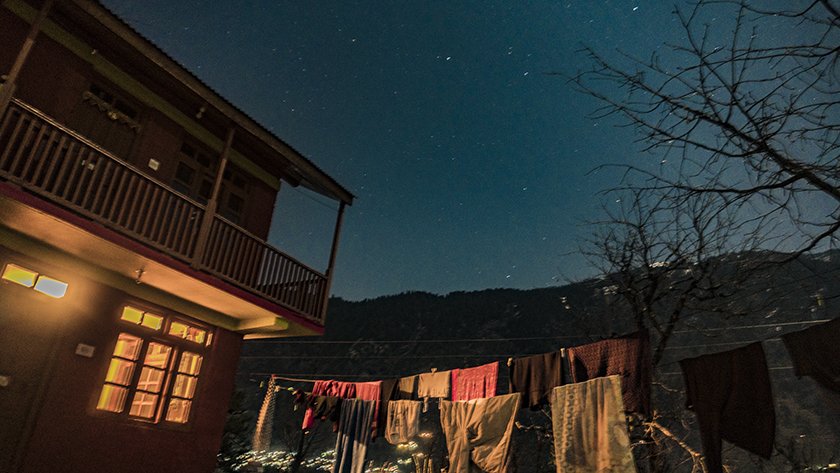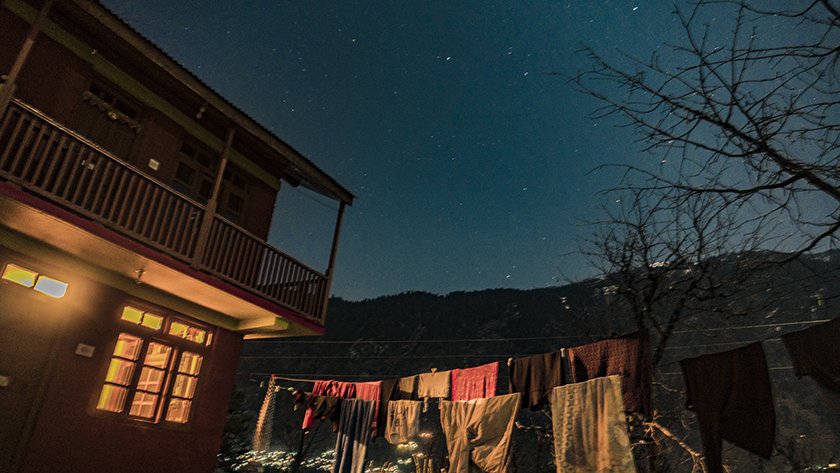 To get to Old Manali just take an auto-rickshaw for 50 Rupees (from either side of the Mall Road) or take a 20-minute uphill walk.
Sethan, in Hamta Valley: A popular ski-destination in winter and a campsite in summer, Sethan is, without any second thought, my personal favourite destination near Manali — particularly if the idea is of relaxing for a few days. Surrounded by mountains higher than 4,000 metres, Sethan remains an untouched Buddhist town. It is moreover an offbeat town idea for snow activities like Skiing and Snowboarding.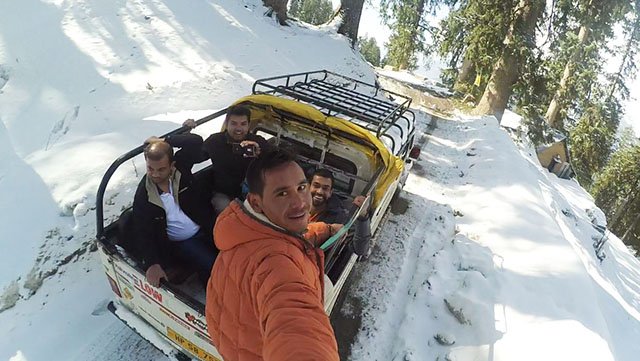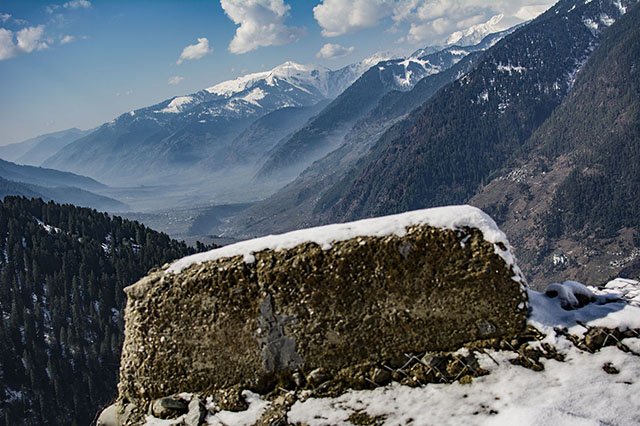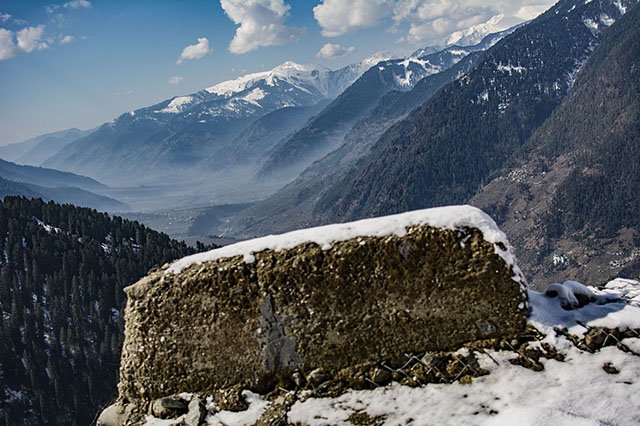 To get to Sethan, you will require to have your own vehicle and drive nearly 15 km south-east of Manali. Or you can take the bus from Manali (towards Kullu) and get off at the next town, called Prini. From Prini, your stay plus transportation can be organised.
Best way to enjoy the beauty of Sethan is by camping in Sethan. After travelling around the world and much of India, I've started my first hospitality network, a camping site with the name of 'FootlooseCamps'. Check the pictures: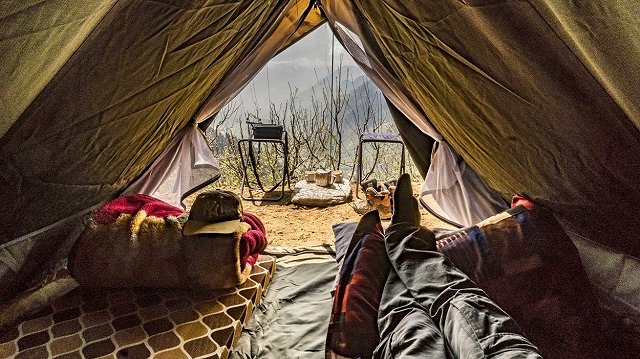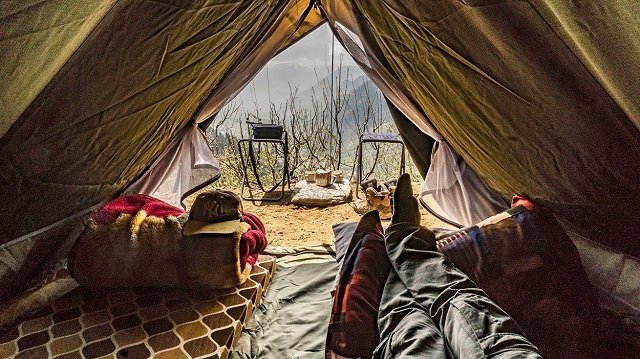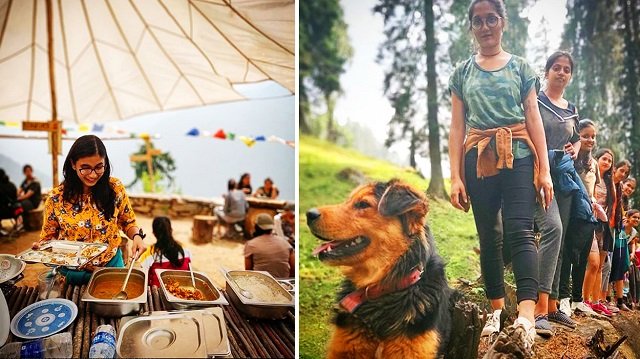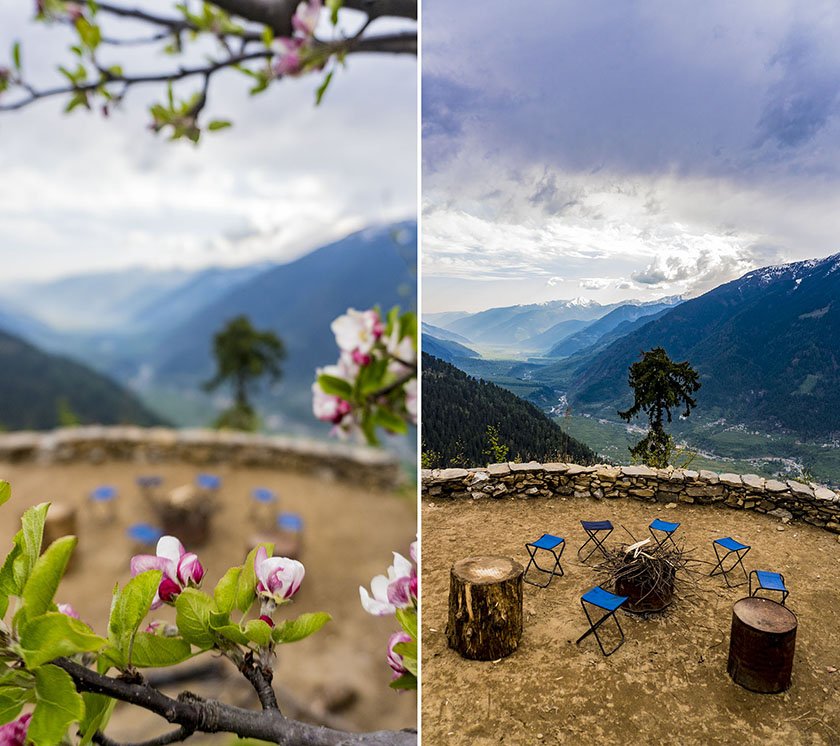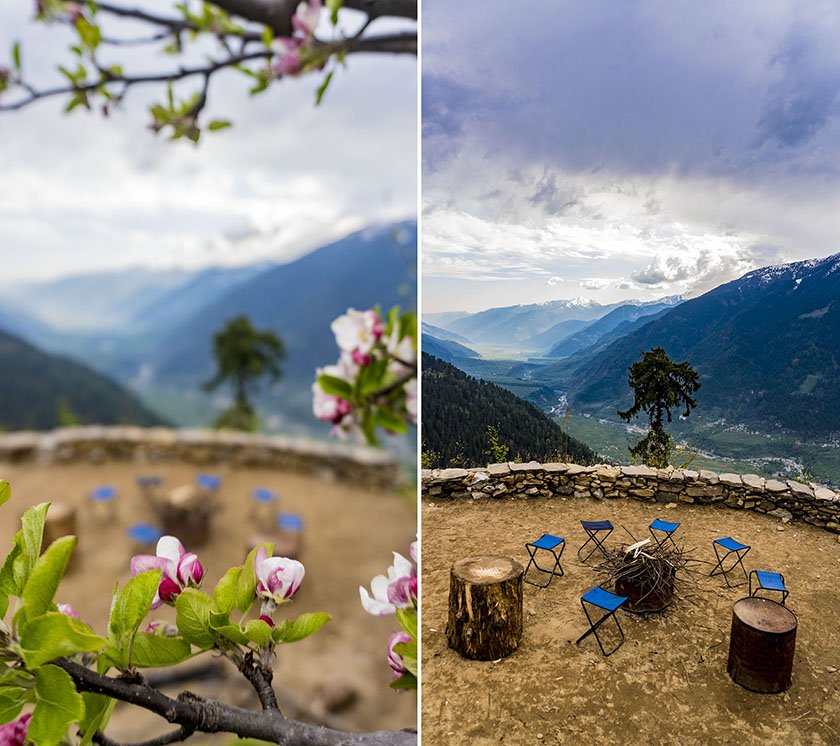 Solang Valley: Though Solang Valley is popular for adventure activities like paragliding, quad-biking and zip-lining, its real charm, at least in my view, is camping on your own. Located at around 14 km further north of Manali (towards Leh), Solang Valley offers easy flat spaces and a number of restaurants at your disposal. Just bring your own tent, a few night-lamps and enjoy the mountains in a bargain.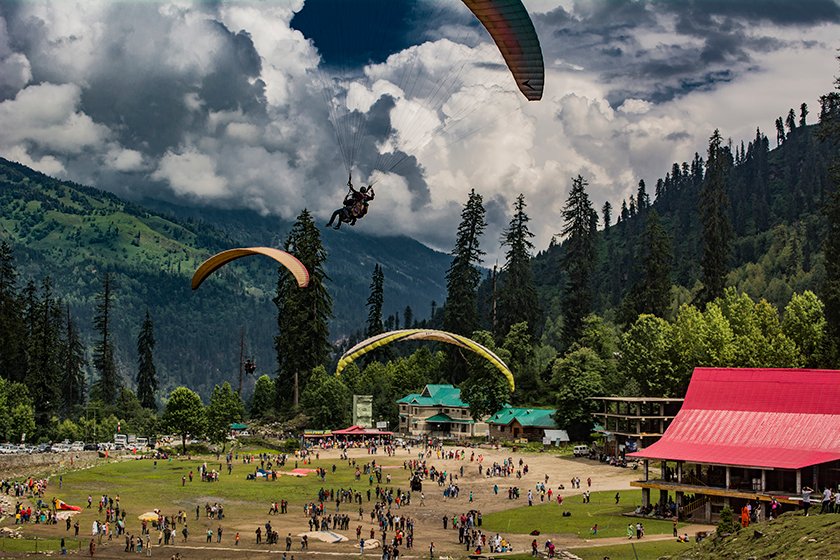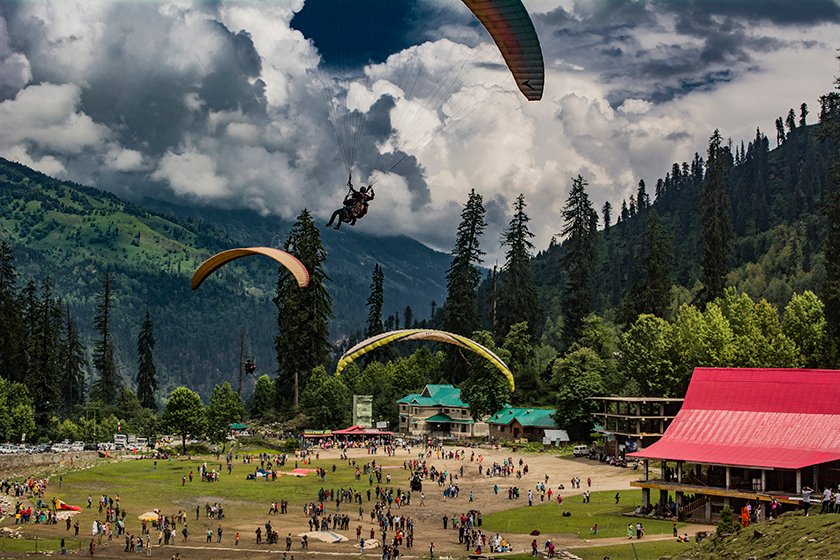 To find an ideal camping space, if you're confused, ask anyone about the zip-lining site in Solang Valley (there's only one spot!) and you will find plenty of flat spaces around it. Right next to the ziplining, you can spot an old Shiva temple, guarded by a few feet high wall. You can also camp on the premises of Shiva temple for some assurance.
Hallan Valley: At under 25 km from Manali (towards Kullu) lies one of the tiniest valleys in Himachal Pradesh called Hallan Valley. Beautifully inhabited by local Himachali with landscapes full of unspoilt nature, Hallan Valley guarantees an undisturbed holiday. The only disappointing thing is, however, there are no full-time functioning Guest House in the entire valley, but a few homestays.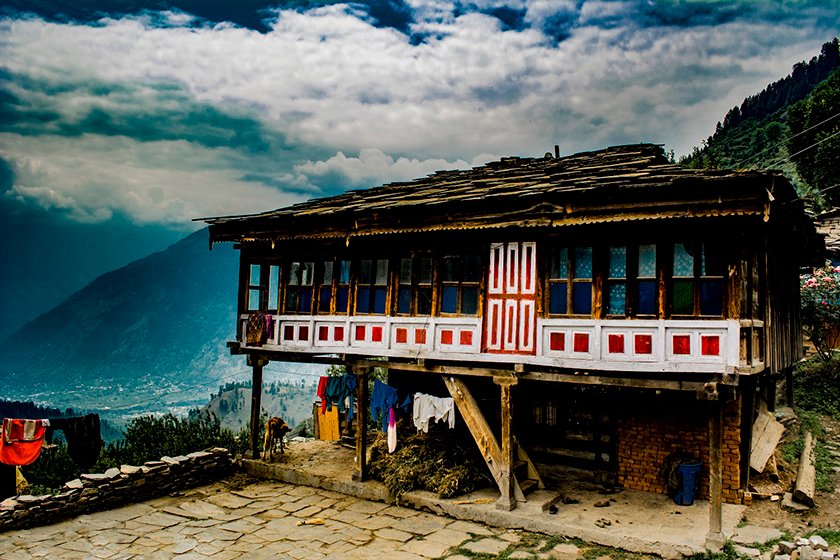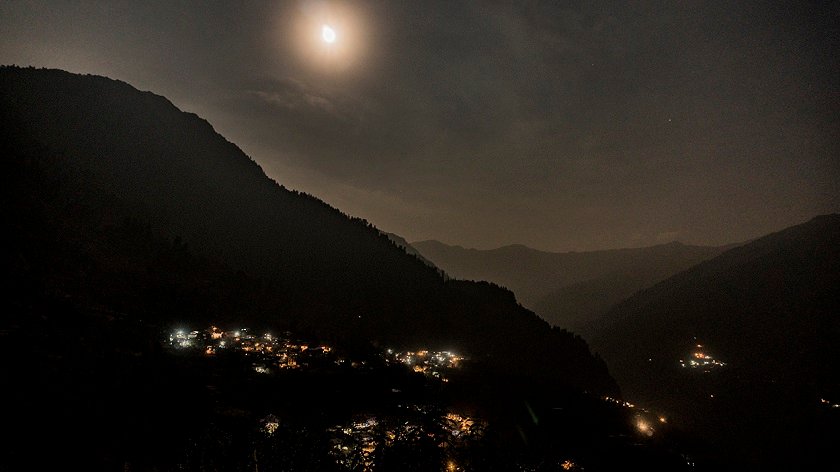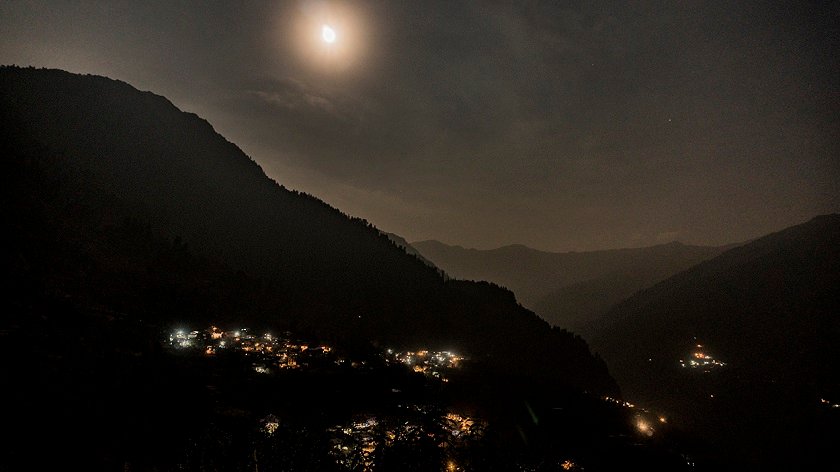 To reach there, you will need to drive or catch a bus for nearly 17km toward Kullu (from Manali) on old Kullu-Manali highway and then take the Hallan Road.
Fojal Valley: Located almost halfway between Manali and Kullu, Fojal Valley is a very offbeat and an unpopular valley, in Himachal Pradesh, home to no more than a dozen small villages. Speaking of its positioning, Fojal Valley rises almost perpendicularly to Kullu Valley near the town of Patlikuhl, before it divides itself into two halves, with the town of Fojal (the entire valley also shares the same name 'Fojal') being located in the centre acting as the transportation hub for the entire valley.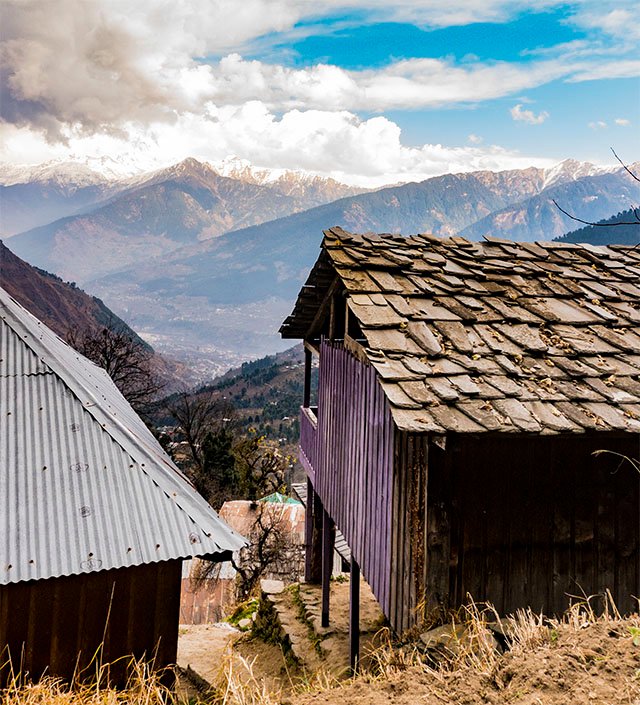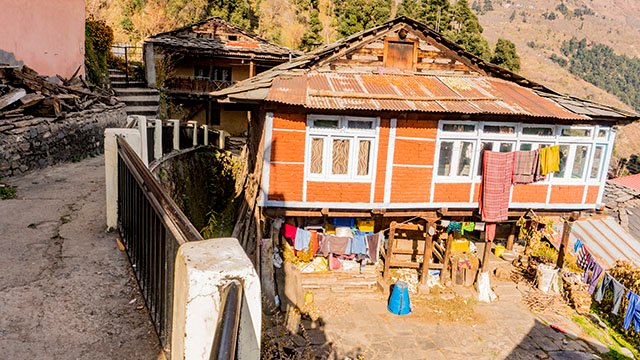 When you're in Fojal, you get an impression of being time-transported into the golden age of 70s or 80s when people shared more green space around them than concrete; when the chirping of birds echoed all day, from afar; when every Himalayan mountain looked no less auspicious. The town of Fojal and the Fojal Valley appeared as one of those rare places where people would want to relax, forget their busy life behind, and spend a few nights unwinding and just being (in the moment).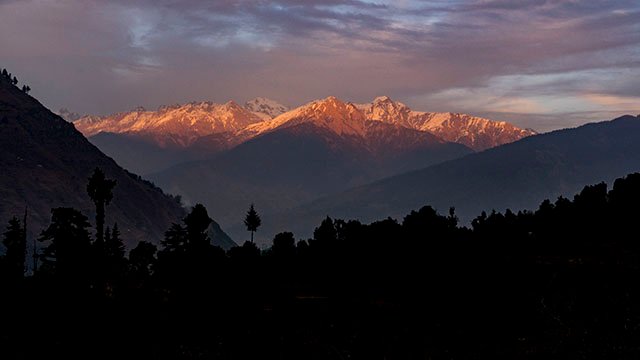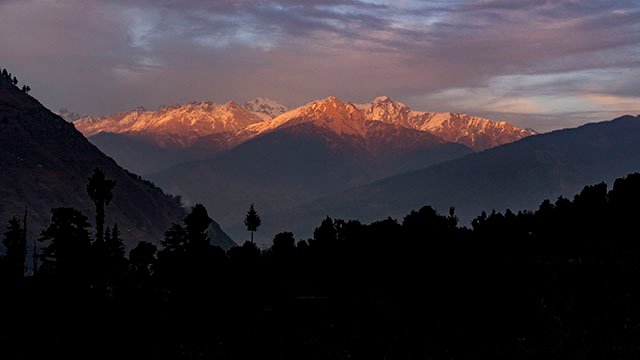 I do not suggest Manali to those who are looking for a peaceful and offbeat kind of holiday experience. But if you are still visiting Manali, here's an article I wrote about Manali: Manali Travel Guide