Visiting Sabah, in Malaysia? Read how I liked Sabah, the Malaysian Borneo, during my first visit!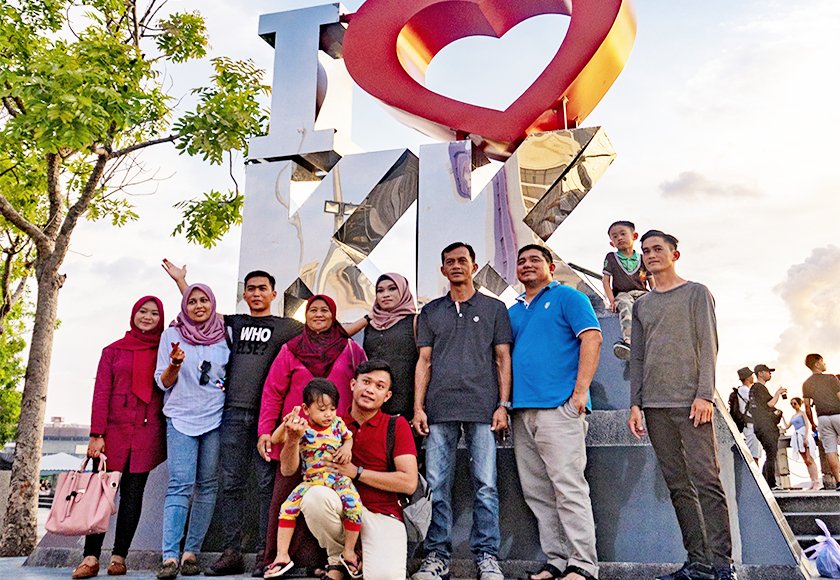 As I gestured to politely ask for her permission to click a picture, she hesitated. But I knew, the hesitance wasn't out of reluctance but pure shyness. There was nothing unwelcoming about it. I moved a few inches closer, and before I even realized it, my camera was peeking right into her face. She blushed harder. The laugh lines around her eyes dug deeper into her face. Suddenly, the camera felt like an uninvited friend, an obstruction that was no longer needed. The warmth, the friendliness in her eyes was something to be taken home in heart and not just in the mere click of a camera shutter.
Later, as I thanked her, I knew, I was in love again, with her, her people, and the place she was a native of!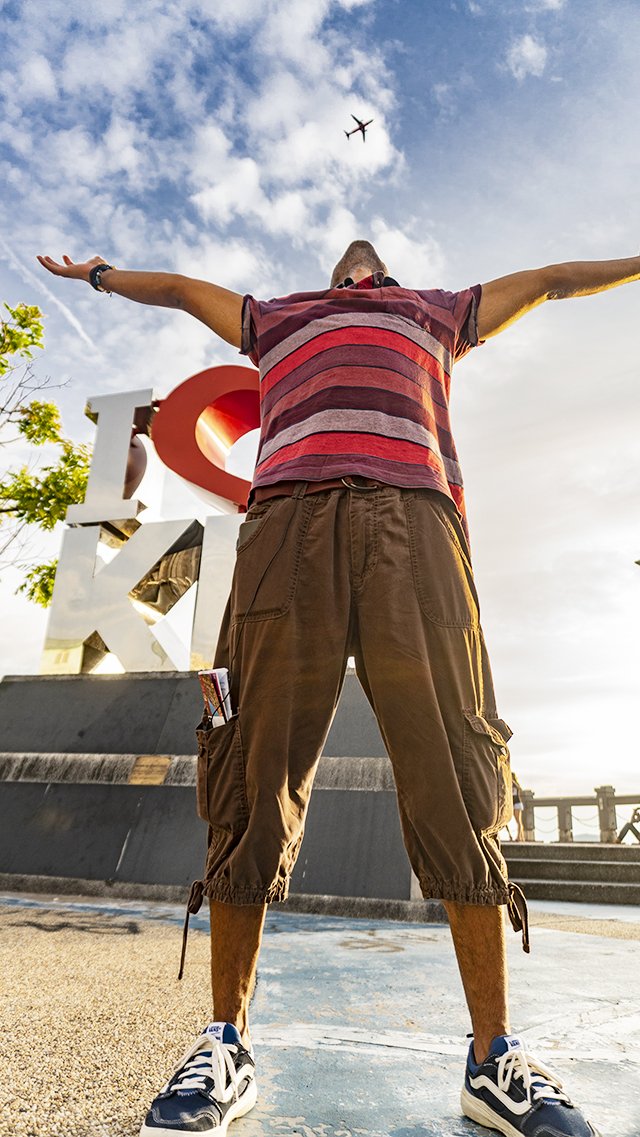 I remember when the email to visit Sabah on a blog trip with 50 other travel bloggers from India first landed in my inbox, I wasn't very excited about it. I had been to Malaysia before, and after spending almost a month backpacking around the Malaysian Peninsular (a fortnight in Kuala Lumpur and about a fortnight in Penang, Langkawi, and other places) I needed a stronger reason to revisit the same country than being on just another Blog Trip.
My first visit to Peninsular Malaysia happened in 2017, and it always felt enough. Though I certainly loved that part of Malaysia for its bountiful tourist destinations and the fact that it is a great place for expats to be, the kind of warmth that I seek for in local people, was, however, somewhere missing.
So yea, I wasn't very keen on revisiting Malaysia this time until after some research I figured how Sabah was geographically not a part of Peninsular Malaysia, but of Borneo – another island in Southeast Asia's Malay Archipelago beautifully tucked away from what most people think of as Only Actual Malaysia.
To those who do not know, the island of Borneo is shared by the Malaysian states of Sabah and Sarawak, Indonesian Kalimantan, and the tiny nation of Brunei.
My First Introduction to Sabah, Malaysia
While previously backpacking in Kuala Lumpur, I came across a few locals and expats alike telling me how Malaysian Borneo is not only less bustling and comparatively greener but is also far more welcoming. It may be because Peninsular Malaysia is a big, busy and popular place while Borneo is still pretty unknown and 'few-friends-good-friends' like.
And that's exactly how I perceived it during my quick 6-day (sadly very less, I know!) travel around Kota Kinabalu in Sabah. As soon as our flight landed at Kota Kinabalu, I developed a sense of liking towards it. A small airport perfectly beautified with surrounding hills in the background seemed like an ideal place I wanted to be. Later as I escaped the airport and with that, continued my way into Kota Kinabalu my love for Sabah only intensified.
Kota Kinabalu's modern hip vibe, beautiful harbour, and amazing nightlife make it one of the most orderly and enjoyable cities I have ever visited in Southeast Asia. It felt more like a younger cousin of Hong Kong (minus the crowd of course) than a confusing sibling of Kuala Lumpur. All in all, Kota Kinabalu, and whatever little of Sabah I explored felt safe, assuring, value for money and more inviting than I earlier thought.
And speaking of local people, and the feeling of travelling or holidaying in Sabah, be rest assured that you will only be taking home some happy memories.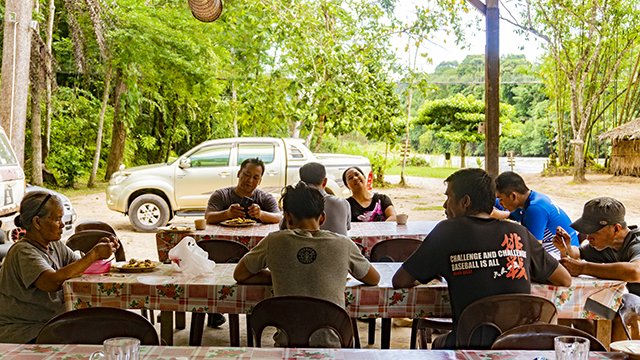 Sabah For Its People
Since I quit my job to travel in 2016, I've visited over 20 countries, often staying in one place for weeks in an attempt to understand local culture and people. And during all this time, I have developed a fair understanding of the subject.
For example, I have always loved the Southeast Asian backpacking capital Bangkok, but not for its people. For people, my first choice in the region would be Jakarta (or perhaps even Phnom Penh). Though Jakarta and Phnom Penh have some good tourist attractions too if I ever revisited them, it will be for their people, and not the place (I would rather revisit Bangkok or Kuala Lumpur for tourist attractions and busy itineraries).
Read: Why I Loved Indonesia
Similarly, I adored Sabah for its welcoming locals. There was not a single instance when I smiled at someone and it wasn't returned to me. I moreover loved how local Malays in Sabah valued family and community, over individualism. They work as one and that's worth appreciating.
So yea, you just cannot run off a list of reasons to love Sabah (and I am sure it applies to Borneo at large) without including the natives!
Sabah For Its Nature
Sabah is known for some of its world-class diving sites and rainforest jungles. During my visit, I, unfortunately, didn't dive or explored much of its island life (but I've seen Google Images and have a fair idea of what Sabah can offer) I just happened to camp in the wild, try river rafting and went for a day-hike.
Read About It Here: Camping & Hiking In Sabah, Malaysia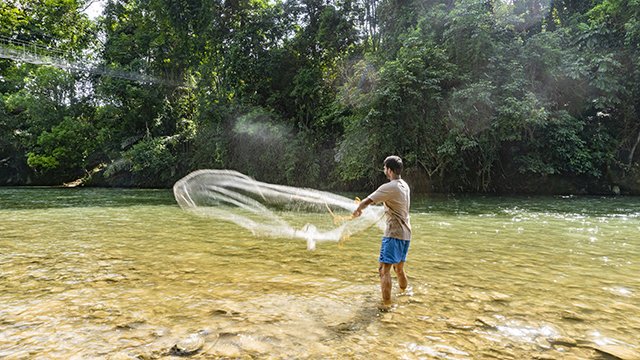 According to statistics, over 50% of Sabah's landmass is still covered under forest reserves – and that's its USP. Where places like Kuala Lumpur and Singapore vouch for a rich shopping scene, nightlife, and a great metropolis experience, Sabah is all about nature and wildlife.
One can find rare Orangutans, Proboscis Monkeys, Kingfisher birds, long and short-tailed macaques and other things in its jungles.
Sabah For A Pulse Of Modern Malaysia & Attractions
And then, it doesn't mean that Sabah is only all about Jungles and wildlife, it's chock-full of attractions and experiences too. Its capital city of Kota Kinabalu, which thankfully isn't just another chaotic and improvised SEA city has a modern hip vibe with great nightlife, a beautiful harbor, and some luxurious hotels to add to the experience.
There is a tea garden to explore, a beautiful Waterfront to laze around, local markets to be amazed at and a rich dining scene to enjoy.
Moreover, being a fan of travelling to offbeat places, I think this part of Malaysia offers a great destination that is far lesser-visited and comparatively much unknown to most places in Peninsular Malaysia. And now that I've been here once (even if it was a very brief introduction) I've been researching about it on the internet and finding so many names that have hardly been mentioned anywhere. From the amazing Gomantong Caves to some of the islands that I cannot even pronounce, there's enough to explore in Sabah that I am sure is rather offbeat and simply magic!
A Tip: Unless you're planning to cover a few places in Malaysia, and want to stay there for a long, the best thing to do (and it particularly applies to Indians) is to get an eNTRI Malaysia Tourist Visa that gives you the freedom to travel in Malaysia for 15 days. I've been to Malaysia twice and eNTRI works better for me. Google for more details!
Here's a Youtube video I have made about my Sabah experience:
Disclaimer: I visited Sabah on a blog trip with Travel.Earth, Sabah Tourism and Air Asia. While my trip and experiences were sponsored by them, all inputs provided above are solely personal. I only recommend what I personally try, and find worth appreciating.