With more and more people travelling solo nowadays, the hostel culture is certinaly getting mainstream. But let's be honest — good hostels are still rare to find!
It's not the physical appearance that makes hostels good or bad, but their service makes them so. I've stayed in some of the fanciest hostels during my travels (in cities like Berlin or Bangkok) that looked more like resorts than budget backpacker hostels and had a bad experience.
And I've stayed in hostels that had some of the most basic facilities in the world but loved them because 1) the staff was great, 2) the ambience was nice, and 3) the price and the location were perfect.
Here are a few related articles I have written reviewing hostels in India: Hostels in Rishikesh, some of the Best hostels in Manali, and these hostels in Jaipur.
There are a lot of things to consider while choosing a good hostel: clean bedsheets, nice ambiance, and a helpful staff are just a few things that first come to our mind!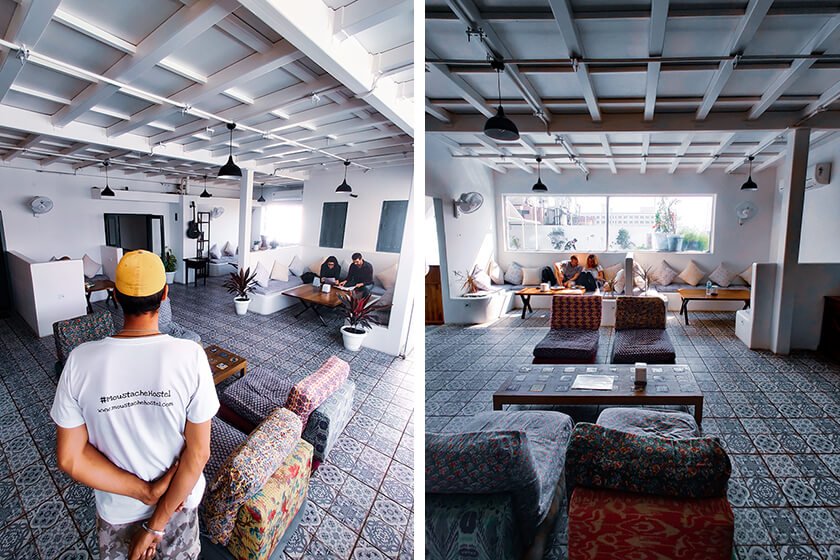 And then, for different people, different things matter. For me, for example, having a good hostel experience means having a good social ambience. But such may not be the case for everyone. So how to find a hostel that doesn't disappoint you by any means?  Let's do a full-scan, and find out…
How To Find A Good Hostel
Breakfast: If your hostel booking comes with free breakfast, the first thing you should study is what time the breakfast starts and what time it finishes. Because it is the most convenient time to meet and chat with fellow-travellers, if your hostel starts the breakfast at 7 in the morning and concludes it by 8:30, consider the fact that letting the guests mingle is not your hostel's priority. And if you're a solo traveller looking forward to making some friends around, this is not the right hostel for you.
While booking a hostel, I always look for a place that comes with free breakfast and that too the one doesn't end the breakfast before at least 10 am. Breakfast time should at least be 3 hours long so that you have enough time to meet other travellers, make plans with them and load up on snacks for the rest of the day.
Flexible Checkout Time: Though I have no particular reason to say why, never stay at a hostel with a checkout time before 10 am. A hostel that wants its guests to be out before 10 is fitter to be a disciplined business hotel than a flexible backpackers hostel. Hotels with a late checkout understand backpackers better and often provide a more relaxed and chilled-out environment.
There's just something very wrong about a hostel asking you to pack and leave so early in the morning.
Lockers: I hate hostels that have no safety lockers for guests. And while it's surprising, I have stayed at many places that provide no lockers or charge for using one.
A no locker in a hostel is a total deal-breaker for me as I always have a lot of valuable electronics that I want to keep safe while I am out in the city, exploring. A no locker for me means carrying 5kg of electronics with me the entire day just to make sure they are safe.
Common Area: If a hostel doesn't have a common area, it's not a hostel in the real sense. A hostel should always have a common area for its guests to hang out and socialise. Common area facilitates interaction and helps travellers to make friends. And a few card games and board games make it earlier to do so.
The best hostels I have stayed in are always the ones with a big common area — bigger than any dorm or private room — full of books and games to motivate people to use the space and start a conversation together.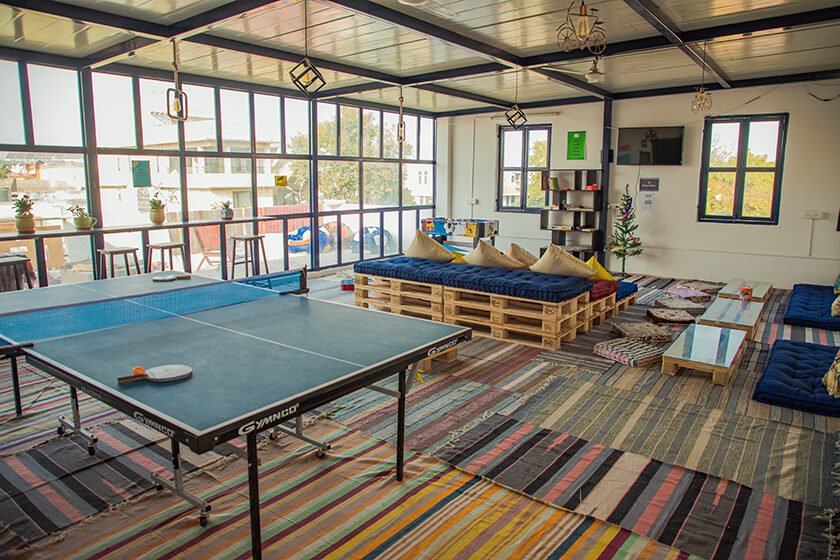 A Bar: Though most hostels don't have it, if I find that a hostel has an inhouse-bar I always go for it. It is true that drinks in a hostel bar are often expensive, especially during nighttime, but the fact that a bar provides a highly social atmosphere cannot be disregarded. A bar is always a great place to socialize with other hostel guests.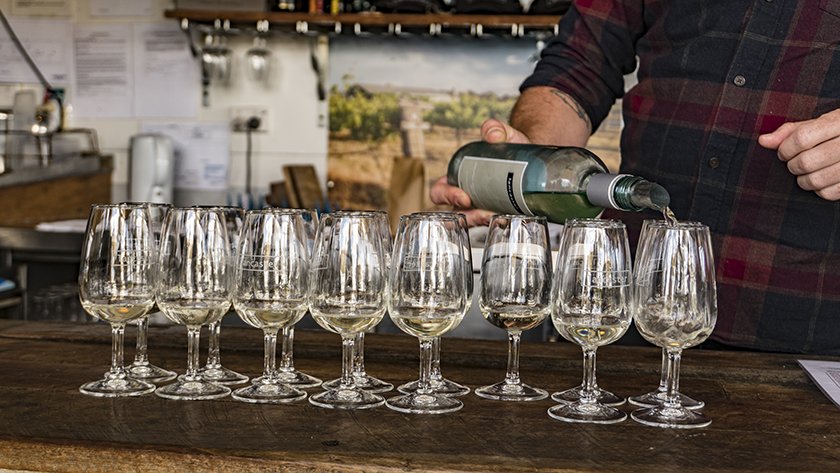 Organised Group Activities: Another thing that shows that the hostel you're choosing to stay in understands the idea of making people socialise with each other is a weekly organised activity.
The Thursday movie night, the Saturday pub crawl, the Monday city-walking tour — they all make a good excuse for people to get together.
The Staff: A friendly and knowledgeable hostel staff is just as important to have as other facilities like clean linen and hot shower. If your hostel staff is not friendly enough, or if they have no idea about what to see and do around, the hostel does not preach good work ethics. Such a hostel often compromises at many levels — from cleanliness to security to other things.
Though it is true that you cannot find out about the hostel staff unless you actually stay with them, one thing you can do is read reviews online (on websites like HostelWorld and Booking.com) before you book a bed with them. People are more likely to leave a review online if they've had a bad experience, particularly with one of the staff members.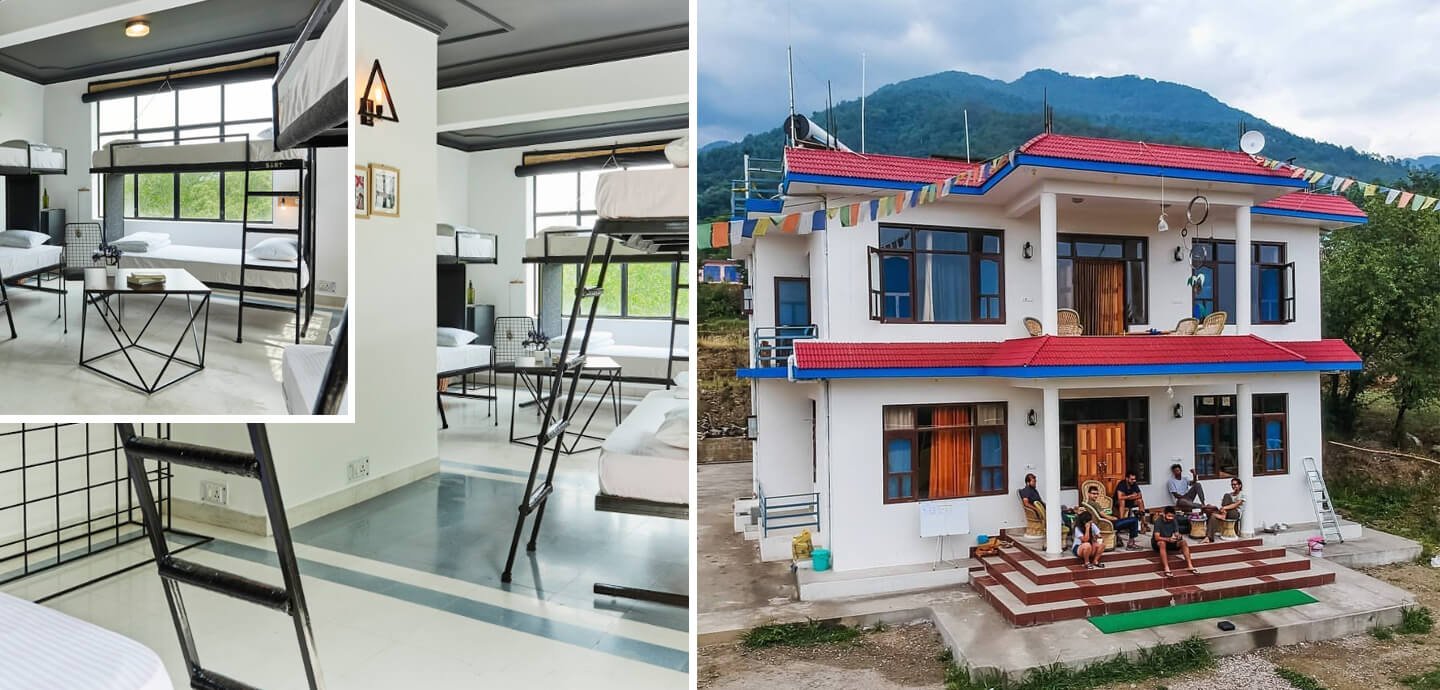 A Central Location: For me, staying at a central location in a city is just as important as staying in a hostel with good amenities. Though it is true that hostels located at a good location often charge a little extra, the fact that your expenses later come to the same point because you save on tuktuks and local taxis cannot be disregarded. Also, in most cases, a centrally located hostel organises free walking tours as an added service.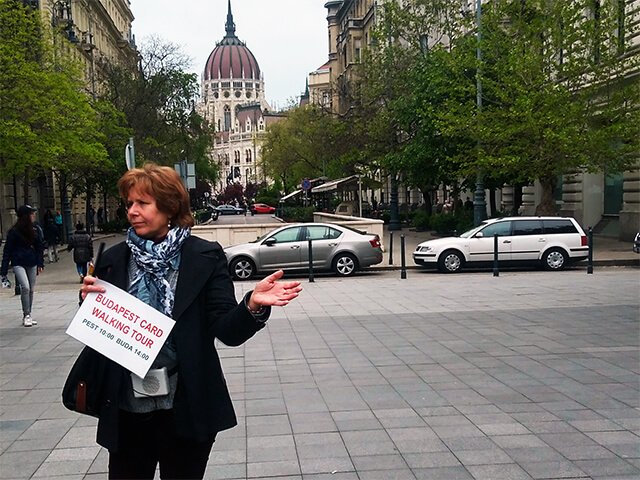 Free Space In The Dorm: Sometimes a 6-bed dorm can feel more suffocating than a 12-bed dorm because they lack free space. I hate hostels where beds are hopelessly crammed in tiny rooms just to make more money out of whatever little space they have left.
A hostel with a 12-bed dorm can charge more than a hostel with a 6-bed dorm because it offers more space and products like sitting chairs/wardrobes/lockers inside the dorm. Hostels with dorms having a poor sense of interior design and lack of space are a big NO for me!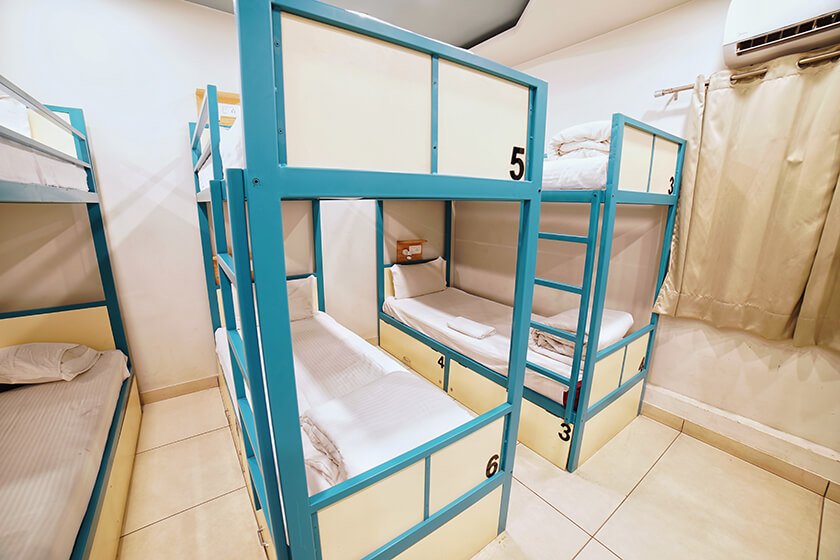 And Remember, Cheap Doesn't Always Mean Bad: We have a natural inclination towards things that are expensive. If one hostel is charging 1000 Rupees a night and we will naturally believe that it is better than the one charging 700 Rupees a night. And that may not be true. Check reviews online, check all in-house products (like free communal kitchen, common space, games etc) and services and then evaluate if that hostel is worth your money.
Choosing a good hostel is just as important as choosing the right destination for your taste!
Also Read: Tips For Cheap Accommodation In India