Bangkok, certainly, is a city that deserves more than a couple of days of temple tours and market visits, for Bangkok city is massive and every corner has an attraction to drop by. It's a place to wander, to meander in a romantically beguiling fashion, and just… be!
I remember I initially stayed 3 nights in the city before heading for the hills in the north of Thailand, leaving my thirst to see more of the beautiful Bangkok, unquenched. Inevitably, I returned back and ended up staying in Bangkok for almost another week.
Also Read: How Much A Holiday Costs In Thailand
Its multicultural vibe, a combination of old and modern traditions, skyscrapers, street food, peppy tuk-tuk rides solidify Bangkok as a great place to travel. And where 3 days are definitely not enough to get your head around Bangkok, you can at least use them better, and tick off some of the major sites and must-do activities, in and around the city. Here's my suggested itinerary to get the most out of your trip in 3 days:
Bangkok Day 1 –Temples. River Cruises. And FOOD
Start with The Grand Palace, Wat Pho and Wat Arun
The former residence of the royal family, The Grand Palace, is one of the most amazing pieces of architecture in entire Bangkok. Its grounds offer more than 100 gilded buildings, all designed and coloured in old-Bangkok style.
Tip: Visit The Grand Palace the first thing in the morning to avoid the crowds.
After that, visit Wat Pho, which is only a few blocks away from The Grand Palace. Where Bangkok has nearly 50 Temples (termed as 'Wat') Wat Pho and Wat Arun are among a few popular ones, particularly among the time-restrained tourists, due to their close proximity to the town and the historic significance. Wat Pho is where you'll find the gigantic reclining Buddha beautifully covered in gold leaf. It's a remarkable 46m long and 15m high statue. Also, don't forget to wander through the courtyard of Wat Pho and admire the many stupas beautifully decorated in ceramic pottery flowers.
Once done, jump on a cross-river ferry (from No.8 Tha Tien Pier) and head to Wat Arun. The best part about Wat Arun is the Khmer style tower, which lets you walk up the stairs and get stellar views of the city from atop the temple.
Note: Tickets include 400 Baht for The Grand Palace, 100 Baht for Wat Pho, and 50 Baht for Wat Arun. Also, make sure you're dressed properly before being allowed entry to the temples. Wear something that covers your legs and shoulders.
Kill The Lazy Afternoon Cruising The River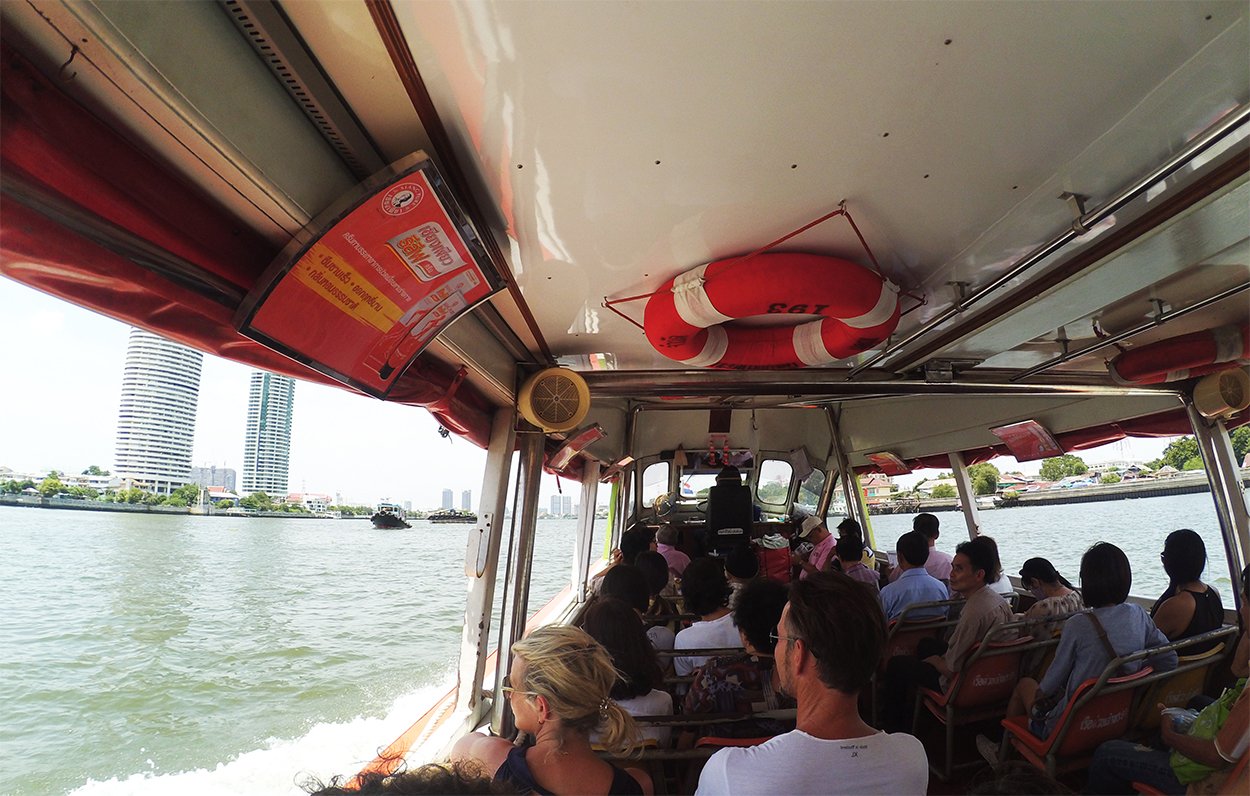 Bangkok's Chao Phraya River offers an amazing route to explore the city. It, moreover, allows you to go to any length and enjoy a 1+ hour ride in under 20 Baht. The best route, however, as I explored, is getting into an orange flagged ferry from one of the central piers and go all the way to Nonthaburi (the last pier in the north) and return. Do not, however, forget to explore Nonthaburi district to get a feel of Bangkok's one of the most non-touristic areas.
Walk through the Royal Field in the evening, and Conclude The Day at Khao San Road
The Royal Field is an open green space right opposite the royal palace. As the sun sets, The Royal Field shimmers with quintessential decorative lights, bringing the entire area into a more colourful life. Walking through the Royal Field sometime after 7 pm, as the city prepares itself for a temporary shutdown, is definitely a pleasant experience.
Once done, hit the highlighted Khao San road – the backpacker capital of the world. Here you'll find endless bars, exotic street food, crazy night parties, laughing gas balloons, and a crowd of happy, drunk tourists.
There are also many backpacker hostels to choose from at Khao San Road. Most backpackers, particularly solo backpackers looking for friends and those who have come to Bangkok to party, prefer Khao San Road.
Bangkok Day 2 – Markets. Shopping. And FOOD
Kickstart the day by shopping and eating at Jatuchak Weekend Market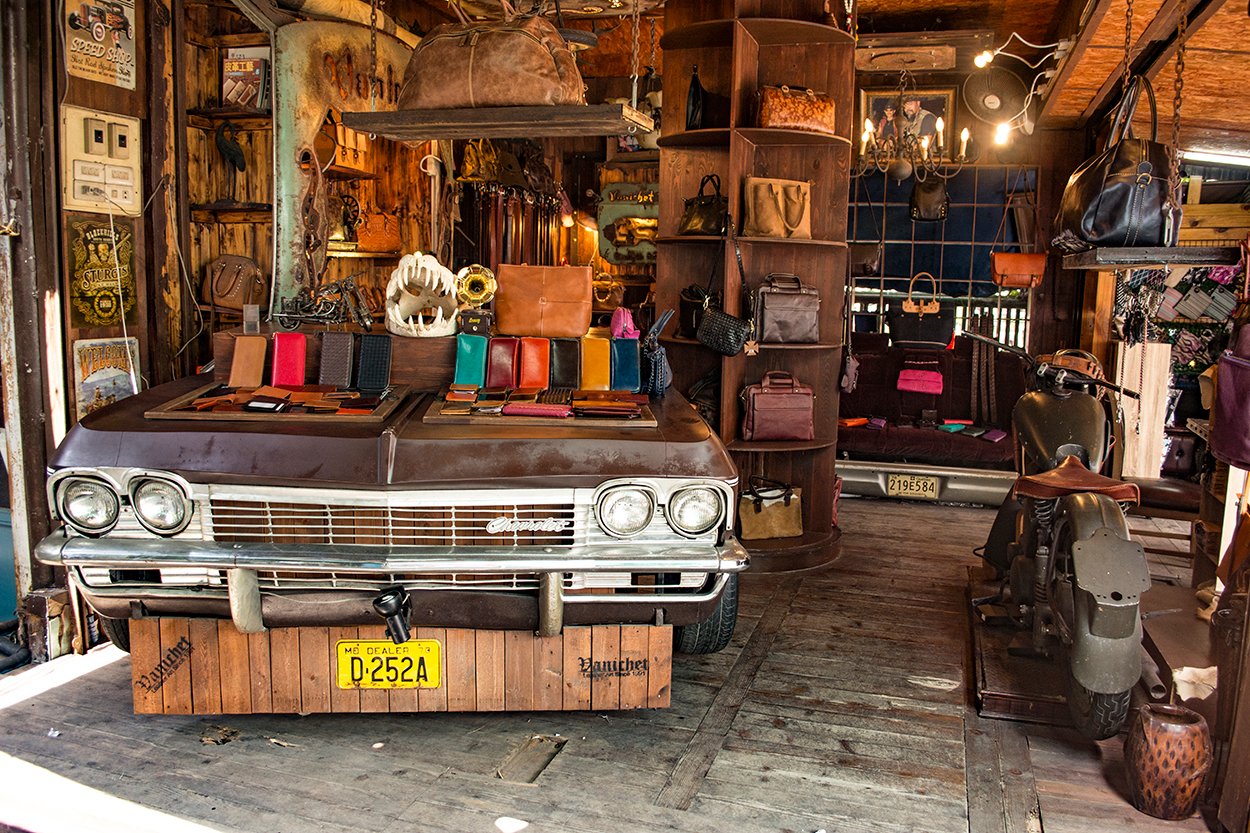 One of the biggest advantages that tourists have over directionless backpackers is that they end up at every place during a weekend, and this is exactly what you want if you're in Bangkok because it's only during the weekend when you can visit Jatuchak Weekend Market – one of the world's largest weekend markets. Spread over an area of 27 Acres altogether (around 20 football grounds, if I'm not wrong) Jatuchak Weekend Market is the mother of all markets. Here you will find everything and anything, from chocolates to first copy Rolex watches to used phones to authentic designer clothes to jewelry. Don't forget to keep a check on the map, while you Jatuchak Weekend Market though, to avoid getting lost.
If you're not visiting Bangkok during a weekend, you can go to Pratu Nam market for some serious and cheap shopping. At Pratu Nam, everything, even if you're buying a single piece, is available at a wholesale discounted price.
Visit the Yodpiman flower market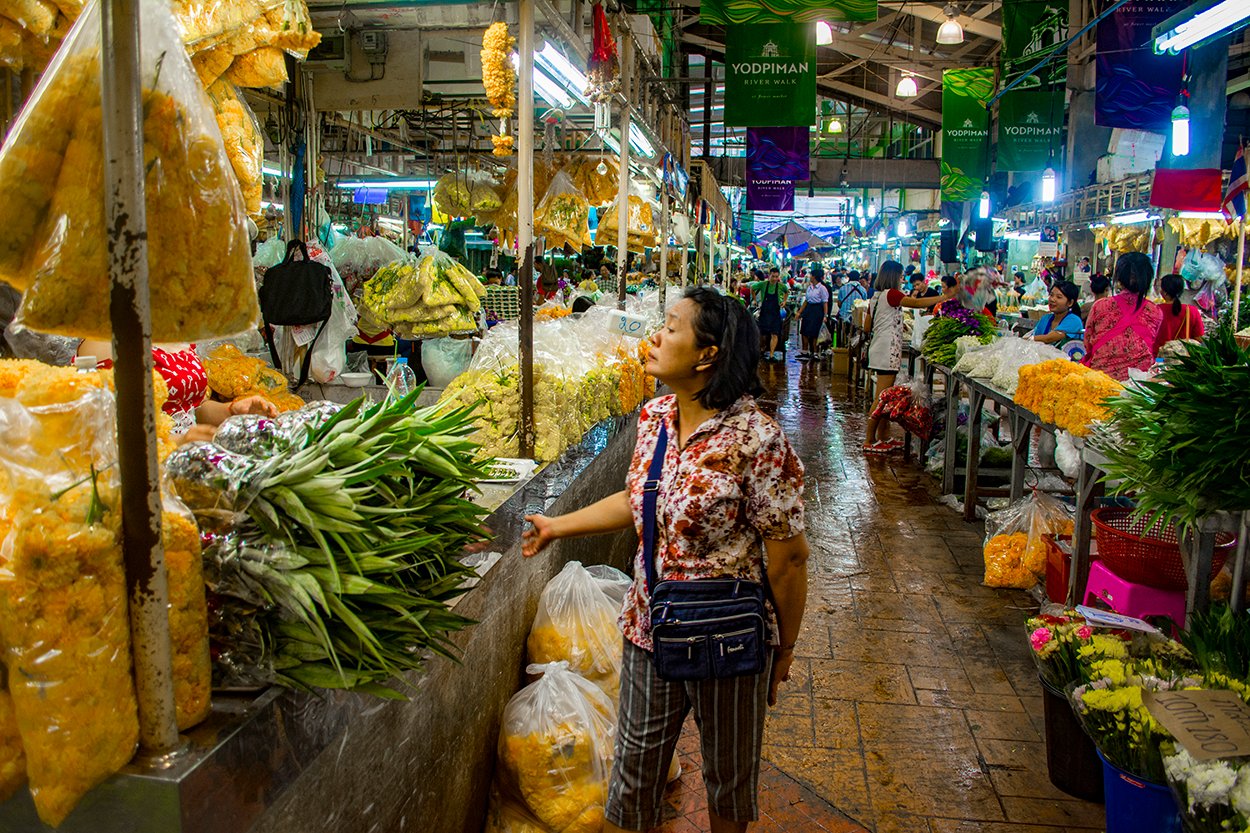 You can find quite a few flower markets around Bangkok but if you want to see the real flower market, Yodpiman (the largest flower market in Bangkok) is the place to visit. Full of colours, and lovely smell, Yodpiman flower market is a nice and vibrant place to explore. Here you can find all kinds of flowers, vegetables, and fruit. Though the market is open 24 hours, it is busiest before dawn, when boats and trucks arrive with flowers from all over Thailand.
Right behind it is the popular Yodpiman River Walk, if you fancy a cooling breeze walk, with a beer in your hand.
Explore Chinatown in the evening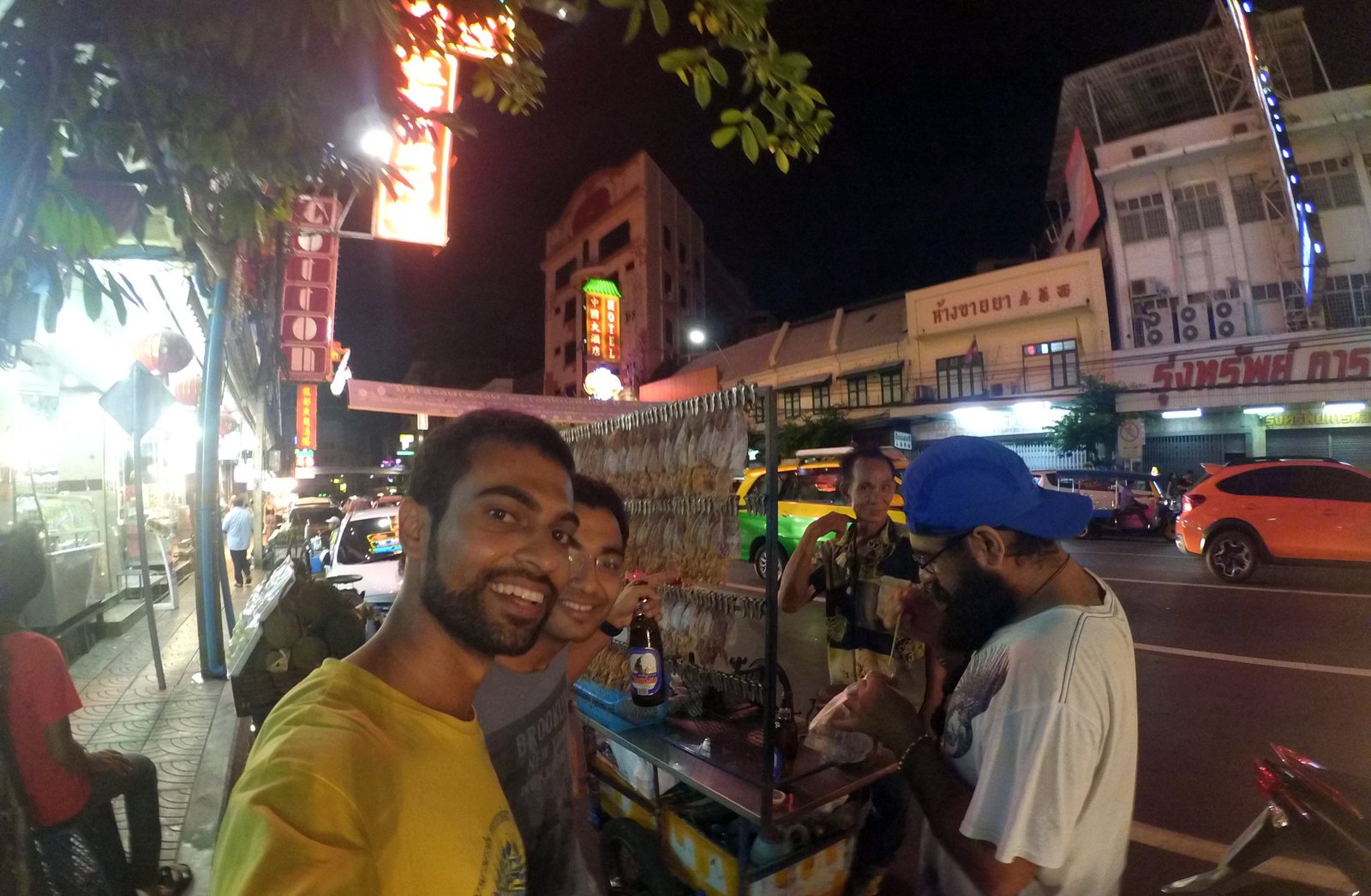 As the sun pulls the curtains, Bangkok's Chinatown throbs with electrifying energy. Countless street vendors come alive with their temporary shops on pedestrian walkways and transform the entire area into a foodie's kitchen. Neon signs shine brightly along the entire length of Chinatown, attracting innocent food lovers to empty out their pockets. Moreover, if you're into seafood, no other place, in the entire Bangkok, can beat Chinatown.
Bangkok Day 3 – Day Trip to Amphawa/Ayutthaya. And DRINKS
Set off for Amphawa OR Ayutthaya
If you're in Thailand during a weekend, I recommend a day trip to Amphawa, where you can find Thailand's biggest floating market and the much extraordinary Maeklong train market. If not, explore the deep-rooted history and some temples in Ayutthaya. Both require you to go around 100 km out of the city which takes 1 to 2 hours each side. You can get a minivan from the Victory Monument for both the places.
Amphawa floating market is open only on Fridays, Saturdays, and Sundays, but the Maeklong train market can be visited 7 days a week. Where you can find a few floating markets inside the Bangkok city as well (with Talin Chan floating market being the most popular) they are quite tiny in size and often leave tourists craving for more. Maeklong train market, on the other hand, is the one and only such markets – running on a railway track – in the entire world.
Ayutthaya offers a completely different experience from that of Amphawa and Maeklong. Unreal and bewitching, the ruins and temples of Ayutthaya picture an unearthly landscape that will leave you awestruck the moment you end up there. This is where you'll find centuries-old temples, many impressive and gigantic Buddha statues and the much talked about Buddha head entwined in a tree.
Treat yourself with drinks at a rooftop bar and explore the city's many skylines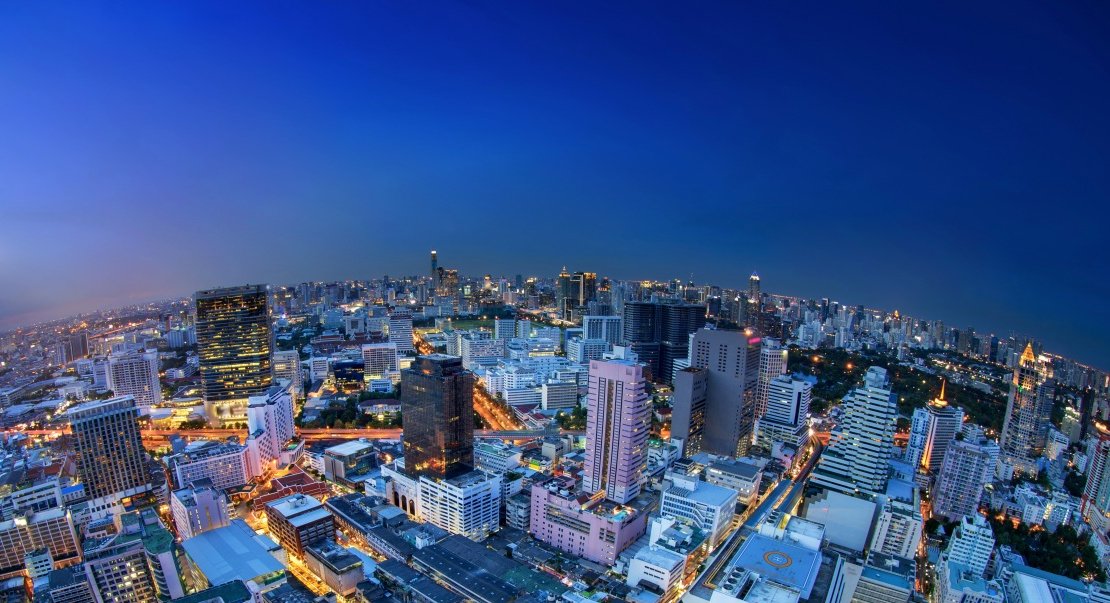 Conclude your visit to Bangkok with some drinks in a fancy rooftop bar and take your love for the city to the next level. Some of the most popular ones include Sky Bar, Moon Bar and the Octave Rooftop Bar, but to tell you the truth, I've only tried Sky Bar, and yes, it was great.
Note: Before you hit your favorite rooftop bar, make sure you're not wearing shorts and/or flip-flops as most of the places are quite particular about a gentleman's dress-code.
Further Reading: Thailand Travel Guide