Looking for a hotel in Manali, or a resort, where you can meet like-minded people and enjoy a community experience? Stay at my homestays in Manali.
In 2021, when the world was still reviving from the after-effects of COVID and no one was travelling, I relocated to Manali, in search of a different lifestyle. I took a tiny 4-room property 8km from Manali Mall Road, at a place called Hamta Valley. The idea was to make it Manali's most popular work-from-mountains location.
I made good business in the initial few months thanks to my YouTube channel and social media following. And thanks to the experience we offered, the property became an instant hit. Given its architecture and overall design of a true Kathkuni Himachali mudhouse, people loved it. Repeating guests was no challenge for us.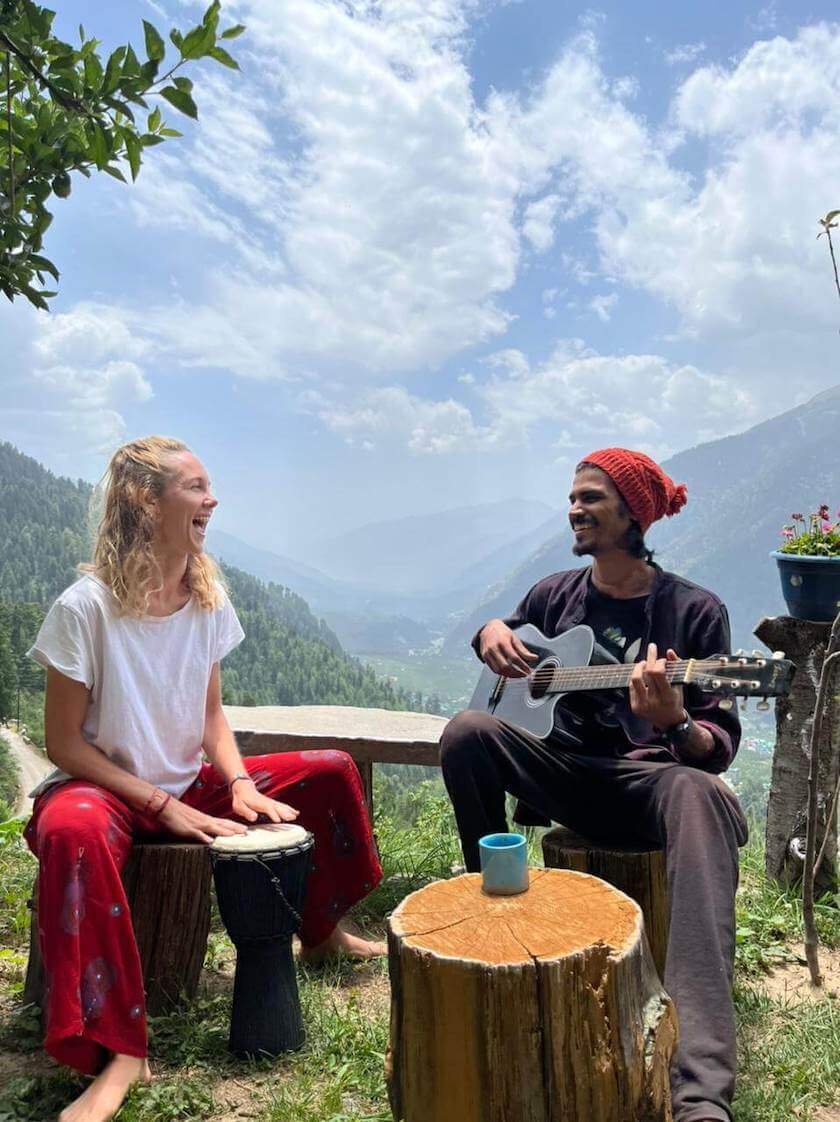 Where nearly 90 percent of hotels or guesthouses in Manali only offered a place to stay, we offered an experience. As a host, I personally stayed at the property 24*7. I still do. This gave my guests a more homely/safe environment. And because I have been living as a full-time nomad/traveller since 2016, and I have travelled intensively, covering nooks and corners of Himachal Pradesh, you can imagine the views/the location I would choose for my own property. Imagine a candlelight dinner with a bonfire by your side and a glass of wine…
We were perched on a hilltop offering the most mesmerizing view of Kullu Valley. The main Manali down in the valley looked very dramatic.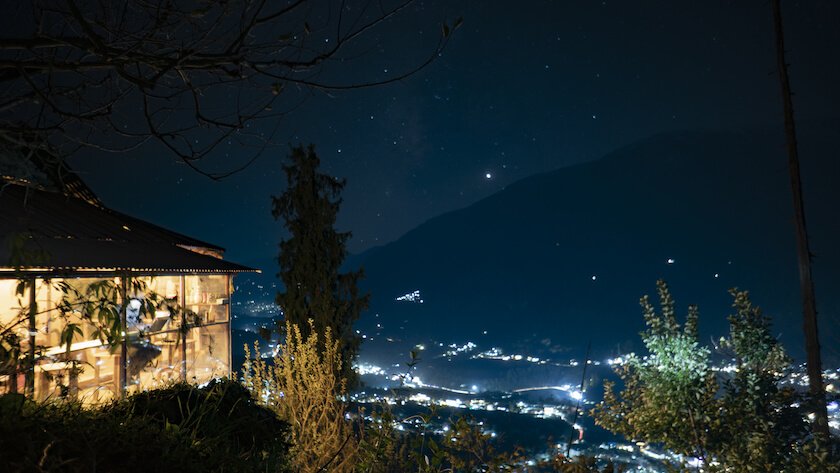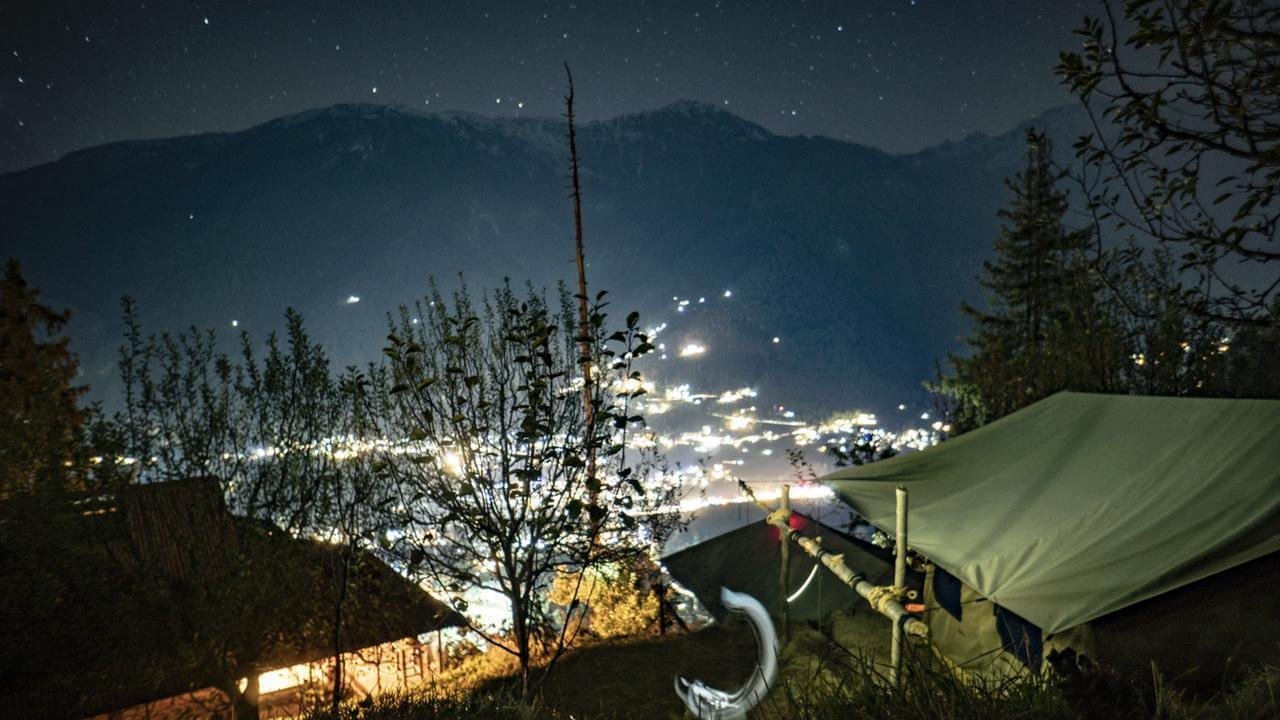 And look at one of our rooms…
In less than a year and a half, a newspaper featured Footloose camps as one of the recommended places to stay in Manali. Since then, we have seen us on various blogs on the internet and in traditional media.
One For Shortstays/Parties/Luxury-Experiences & One For Longstays
When I started in 2020, most corporate employees were still working remotely and work-from-mountains was a trend. Most people were planning monthly stays.
One year later, in 2022, I took another property, closer to Manali, relocated there and started providing people a true homestay experience. I named it Footloose Camps 2.0. The other one was called Footloose Camps Hamta (or, the Footloose Camps Original).
At this moment, we have discontinued long stays at Footloose Camps Hamta because Footloose Camps 2.0 offers long-stays (making it one of the unique properties in Manali). Now, 2.0 offers only long stays or workations (minimum 2 weeks) and Footloose Camps Original offers only short stays and weekend parties etc.
Two hotels in Manali — a perfect Hotel duo without any direct competition with each other.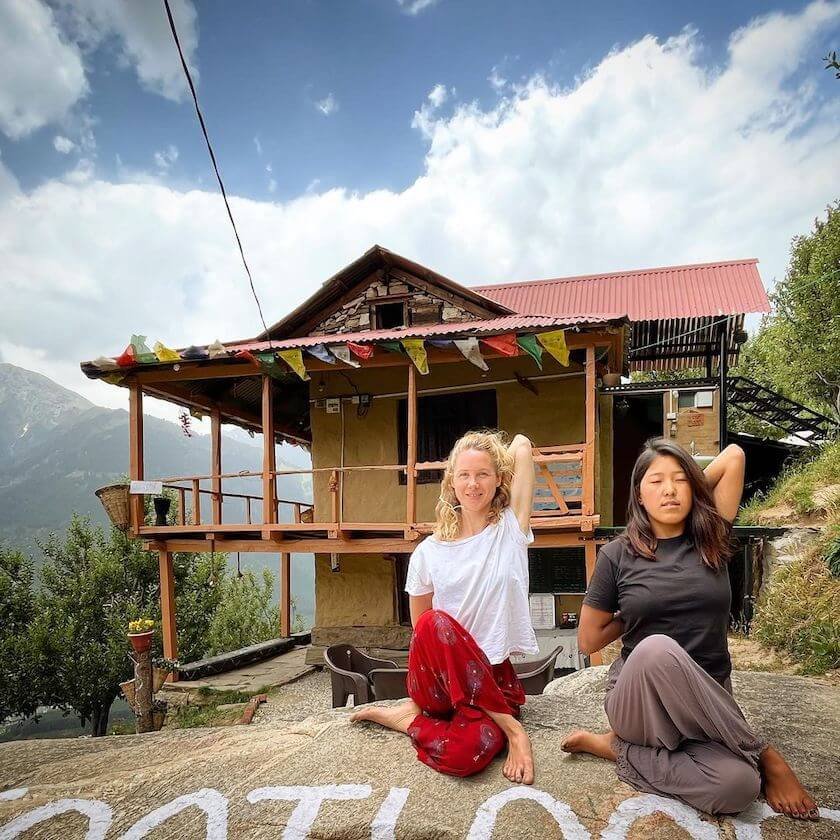 Also, we have expanded Footloose Camps Hamta. In 2020, we started with only a 4-room mudhouse, in 2023, we acquired the surrounding land and built more accommodation. We currently hold nearly 7 acres of land — making it Manali's one of the biggest resorts by land size. From a 4-room hotel in Manali, we are now a 7-acre luxury resort.
We have added 3 luxury geodesic domes, a camping site (under a dense deodar forest that can accommodate a group of up to 20 people), many open and covered community living spaces, a moto-cafe themed restaurant and our own private on-site parking. The entire land, moreover, is an apple orchard with apple, walnut, cherry and apricot trees, allowing people to embrace nature. We are into organic farming and are pioneers of the farm-to-table concept in Manali.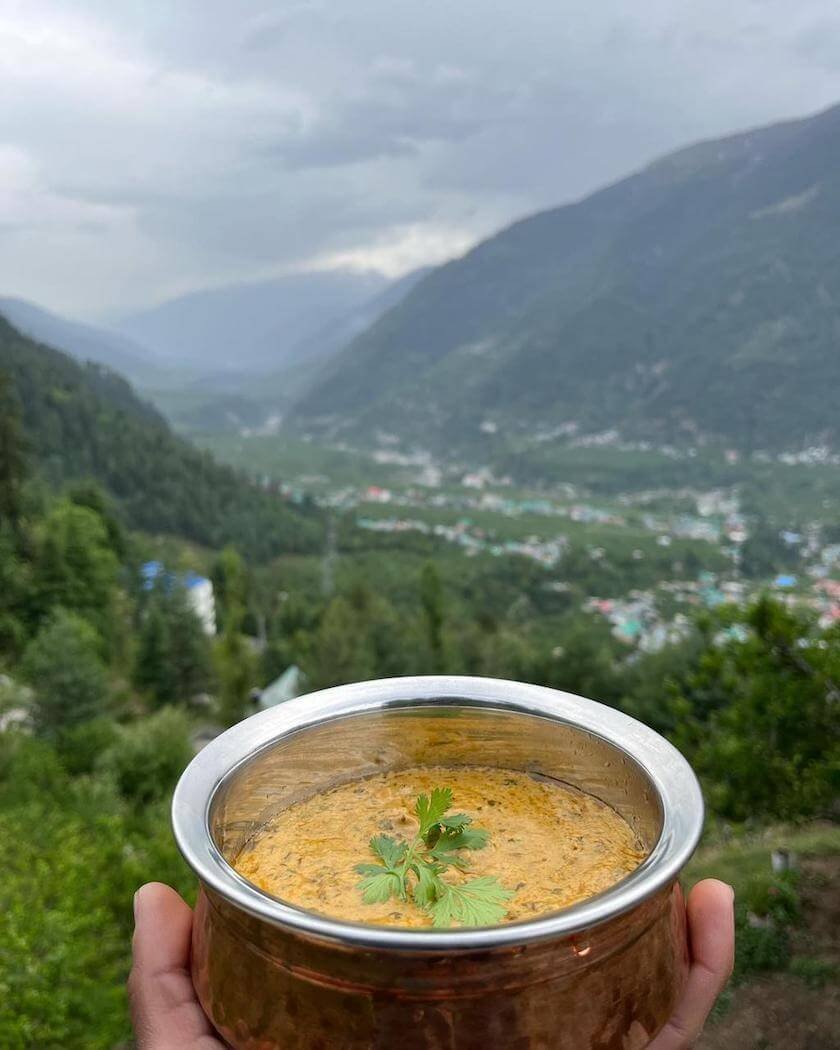 We aren't surrounded by buildings but with natural deodar forest and apple plantations.
So these are my two tourist facilities or hotels in Manali. You can also search more about them on Google. Search 'Footloose Camps Hamta' and Footloose Camps 2.0 THE HOMESTAY.'
We also organise skiing and snowboarding courses during winter. From March to November, we organise various fun activities around Manali including, paragliding, river rafting, zip-lining, 4*4 gypsy rides, ATV rides, trekking, camping, and group tours.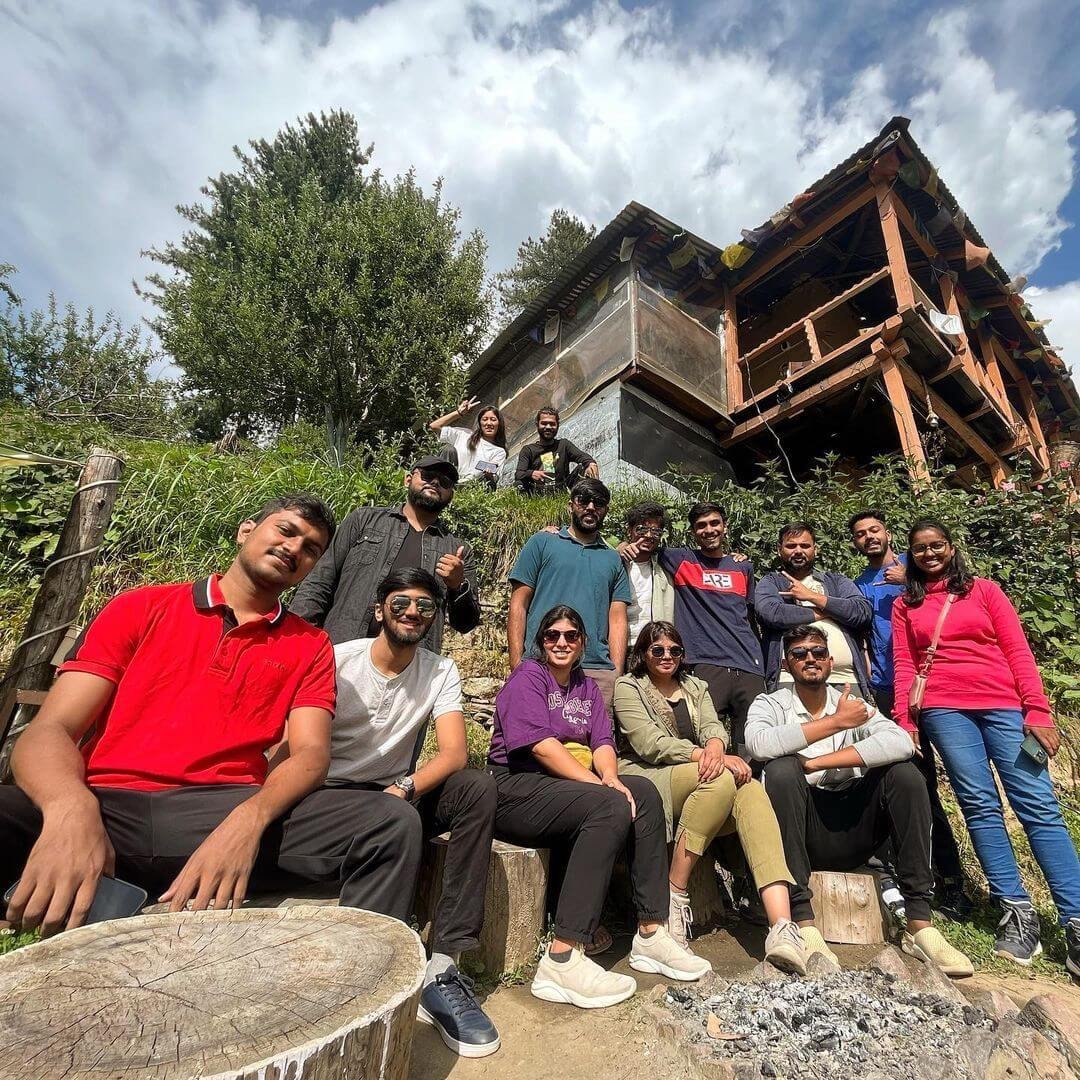 You can also reach out to us for local sightseeing in Manali. This includes day trips to Solang Valley, Sissu, Atal Tunnel, Kasol-Manikaran, and trips to Mall Road, Old Manali, Vashishth, Manu Temple, Hadimba Temple, and more.
Please WhatsApp at 8800763430 for enquiry. Whatsapp is preferred over call.
---
Tips To Find Best Hotels In Manali
Manali, located in the breathtaking Himalayan mountains, is a renowned tourist destination that attracts visitors from all corners of the globe. From its lush landscapes to adventure activities and rich culture, Manali has something for everyone. But before you embark on your journey to this mesmerizing hill station, it's essential to plan your stay wisely. In this guide, we'll delve into the diverse options for lodging in Manali to ensure you make the most of your visit.
Luxury Resorts:If you're seeking a lavish and indulgent experience, Manali offers an array of luxury resorts. These establishments provide top-notch amenities, opulent interiors, and breathtaking views of the surrounding mountains.

Rooms: Choose from a range of suites and deluxe rooms, each designed for comfort and elegance.
Dining: Enjoy gourmet dining at the in-house restaurants, offering a mix of local and international cuisine.
Recreation: Many luxury resorts boast spa facilities, swimming pools, and outdoor activities to keep you engaged.

Boutique Hotels:For those who prefer a more intimate and personalized atmosphere, boutique hotels in Manali offer a unique blend of charm and comfort. These smaller establishments often feature distinct architectural designs and personalized services.

Rooms: Expect cozy, tastefully decorated rooms with attention to detail.
Hospitality: Boutique hotels are known for their warm and attentive staff, ensuring a memorable stay.
Cuisine: Savor authentic regional dishes at their in-house restaurants.

Riverside Retreats:If you're an admirer of nature and tranquility, consider staying at one of Manali's riverside retreats. These accommodations offer proximity to the soothing waters of the Beas River, creating a serene environment.

Rooms: Riverside retreats often provide rooms with balconies or verandas, offering mesmerizing river views.
Relaxation: The sound of the river flowing nearby provides a perfect backdrop for relaxation.
Open-Air Dining: Enjoy your meals outdoors with scenic river views.

Budget-Friendly Options:Traveling on a tight budget? Manali has numerous budget-friendly hotels and guesthouses that cater to backpackers and cost-conscious travelers.

Affordable Rooms: These options offer clean and comfortable rooms without breaking the bank.
Local Flavor: Immerse yourself in the local culture by staying in the heart of Manali's vibrant neighborhoods.
Savings: Budget accommodations allow you to allocate more of your budget to exploring the destination.

Adventure-Focused Accommodations:If you're an adrenaline junkie, consider accommodations near adventure hotspots like Solang Valley. These hotels are strategically located to facilitate easy access to thrilling activities.

Proximity to Activities: Stay close to adventure activities like paragliding, skiing, and trekking.
Equipment Rental: Some adventure-focused accommodations offer equipment rental services for your convenience.
Adventure Packages: Look out for packages that include adventure activities in your stay.

Accessibility to Town Center:Travelers who want to explore the heart of Manali and its attractions should consider accommodations near Mall Road. This central location provides easy access to markets, restaurants, and local experiences.

Convenience: Staying near the town center allows you to explore Manali's cultural and culinary delights with ease.
Market Access: Shop for souvenirs and local handicrafts in the bustling markets nearby.
Local Cuisine: Savor local Himachali cuisine in the town's eateries.

Family-Friendly Stays:If you're traveling with family, look for accommodations that cater to the needs of both adults and children. Family-friendly hotels often provide spacious rooms and child-friendly amenities.

Family Suites: Opt for family suites or interconnected rooms for added space and convenience.
Kid's Activities: Some hotels offer children's play areas and activities to keep the little ones entertained.
Safety: Safety and security measures are a priority in family-friendly accommodations.
Conclusion
As you plan your visit to Manali, remember that your choice of accommodation can significantly influence your overall experience. Whether you're a luxury traveler, an adventure enthusiast, a budget-conscious explorer, or a family on vacation, Manali offers a diverse range of lodging options to cater to your specific needs. Take your time to research and choose the one that aligns with your preferences, and get ready to immerse yourself in the natural beauty and cultural richness of Manali. Your Himalayan adventure awaits!