Read this travel blog if you are looking for top things to do in Pai, where to stay there, how to travel and more such tips.
I have mixed emotions about Pai in Thailand. At times, I felt a deep love for it, while at other times, I hated it. I think the fact that the town feels more modern than local, made me hate it. In short, I did not like Pai the way I expected.
But that doesn't mean that visiting this town is not worth it. There is plenty to see and do around. You can hike to the waterfalls, wander through farms and rice terraces, visit the nearby villages and bike to caves.
And speaking of top things to do in Pai, let's talk about a list of experiences, out of my 1-week stay there.
But before I do that, I want to share two useful resources I have written about Thailand. 1) Cost of travelling in Thailand so that you can plan your budget accordingly. And 2) my 3 days Bangkok Travel Guide because anyone visiting Thailand visits Bangkok too.
Now, let's get started with the topic in hand, and discuss it…
Top Things To Do In Pai
As I said above, I spent almost a week in the city – mostly relaxing and enjoying the cool mountain weather. And of all the highlights these are my favourite tourist experiences in Pai…
Exploring The Unexplored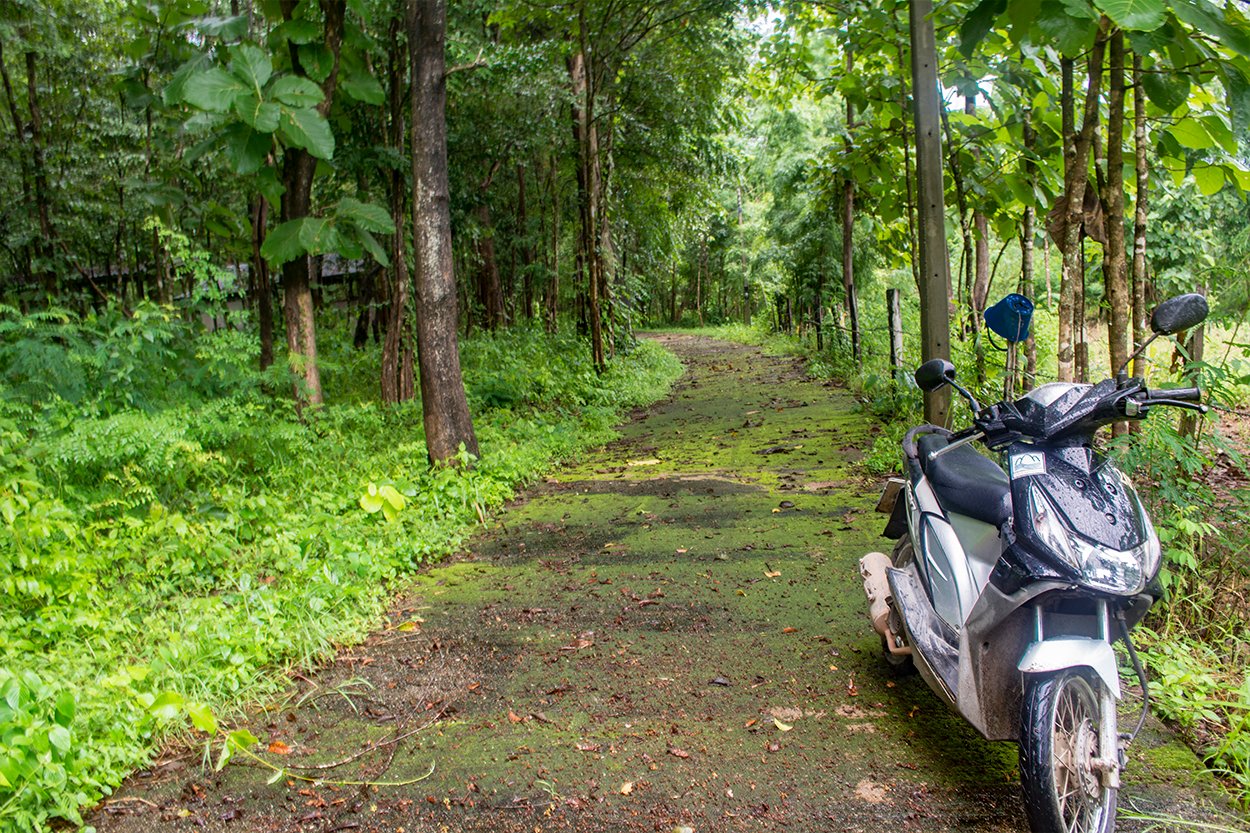 Exploring the unexplored routes was, by far, my favourite activity. Just rent a scooter and explore the beautiful countryside and nature around you. Wander aimlessly and visit the many hidden villages around Pai.
There are quite a few places to rent a scooter from in Pai. I rented my 150cc automatic scooter for 120 Baht a day.
Visiting Chinese Village And Yun Lai Viewpoint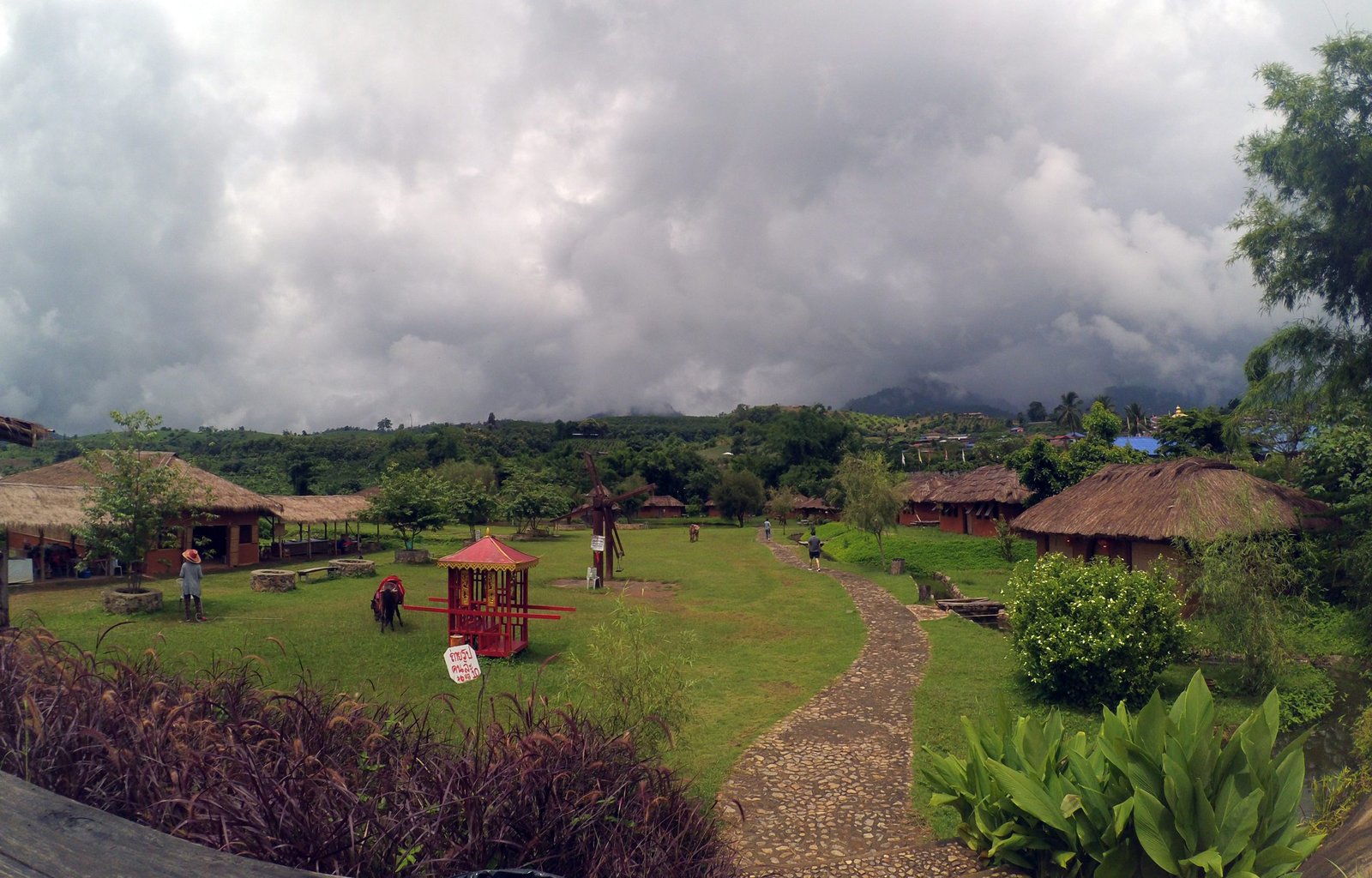 There is a cute little slice of China in Pai and it's known as the Chinese Village. Though a large part of it is driven by shallow tourism and there's hardly anything Chinese about it, it's still nice to find a bit of architecture, souvenirs, and food that don't really belong in Thailand.
Another reason to stop by at Chinese village is to further go to Yun Lai Viewpoint which offers great views of the town with green fields and hills covered in thick fog.
During my visit, there was a 20 Baht fee to access the viewpoint, but the deal included a free pot of green tea and a banana.
If you will read any travel blog or guide, you will find visiting a Chinese village one of the top things to do in Pai.
The Land Split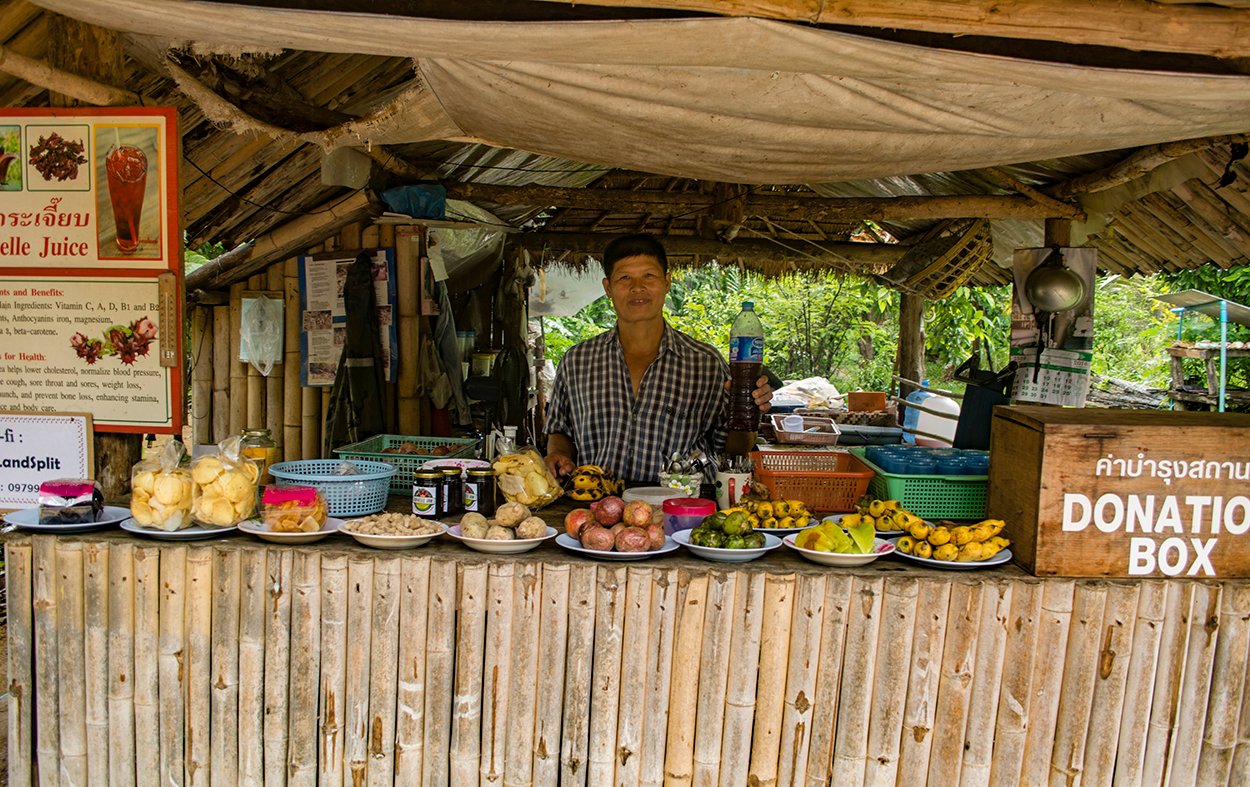 There isn't anything fancy about the place, but the person who manages it.
Meet Ong, a popular guy in the town. Ong was a farmer all his life, when one day, in 2008, an earthquake cracked his farmland (leaving a 2-meter wide and 11-meter deep crack) destroying his crop and making the land unsuitable for any future farming.
He then came up with a  bright idea and turned his land into a tourist attraction. He named it "The Land Split", where he now offers free juice, and free fruits (those he grows on his land) let people explore the land split, and in return, asks for no money. He instead has a small box for anyone to make a donation.
A quiet place to kill some time with a perfect host – that's what 'The Land Split' actually is.
Local Markets and Pai Walking Street
A Thailand trip won't be complete if you did not venture into a local market and this applies here to this list of top things to do in Pai too.
There are quite a few local markets around, but if you are looking for a popular name where all backpackers come to, visit Pai Walking Street.
Pai Walking Street is where you can find great (not so local though) food, clichéd souvenirs, imported beer and a lot of people.
Pai Canyon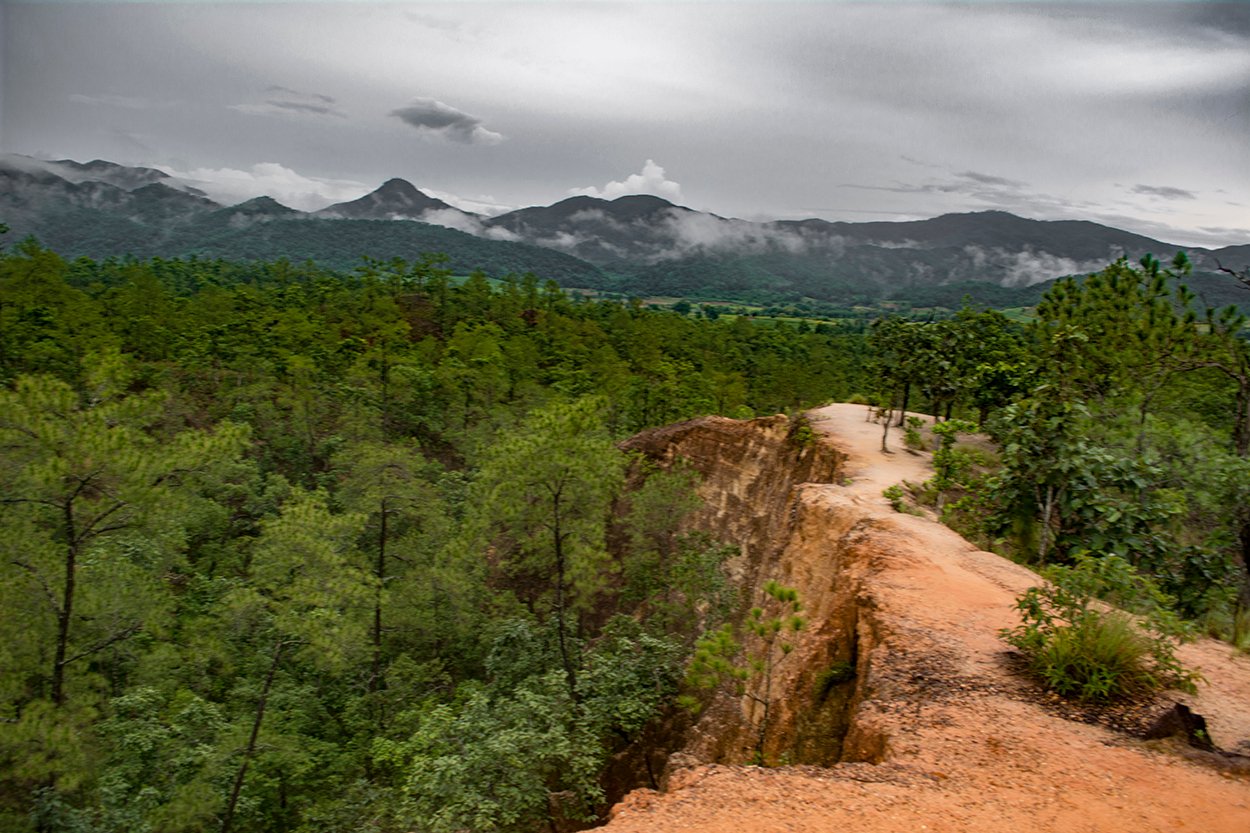 As the name suggests, Pai Canyon has some resemblance to the Grand Canyon, but on a smaller level.
Visit this place to catch a perfect sunrise/sunset or for a little thrill as you walk over its narrow ledges. Other than sunrise and better lighting for photos, morning is a good time if you don't want to deal with a big crowd of tourists.
You can stroll along its dusty paths and explore the area as you please, but rest assured, walking on Pai Canyon is not for the faint-hearted.
Visit A Waterfall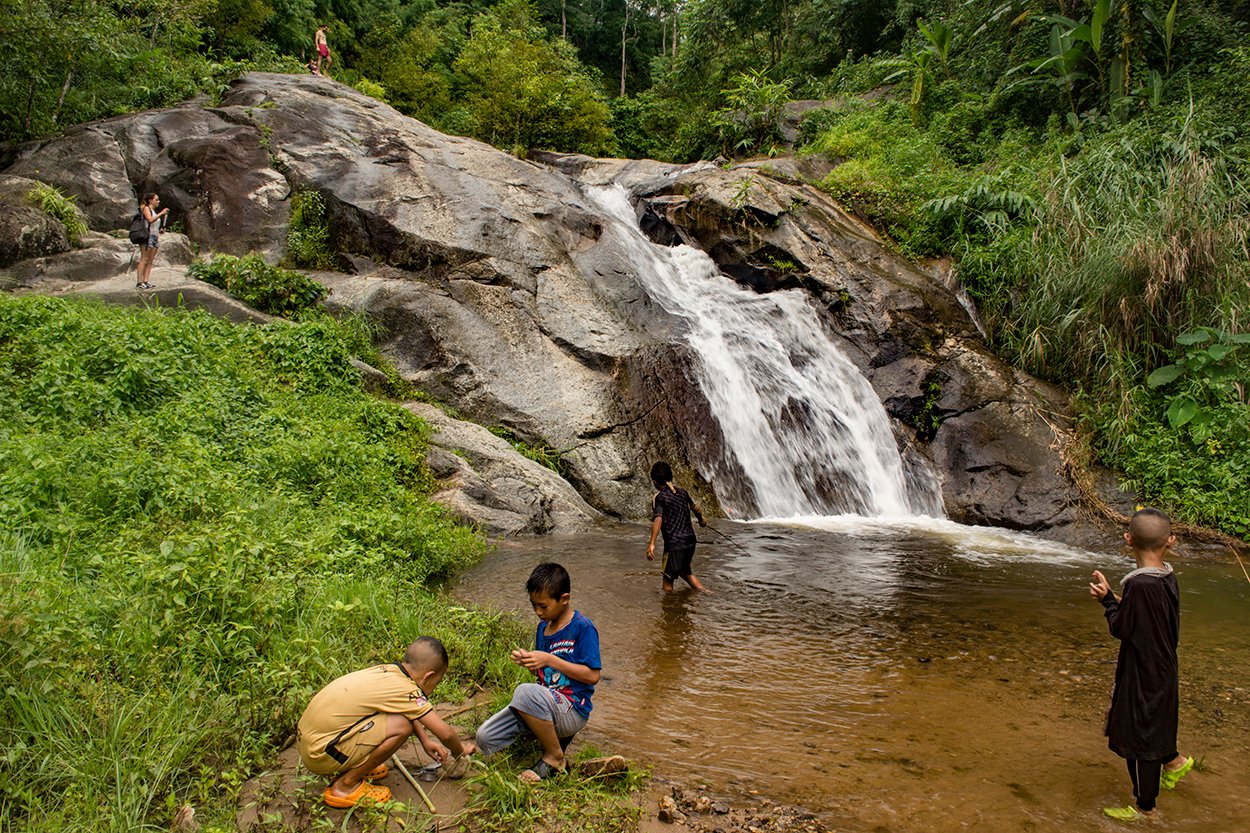 There are quite a few waterfalls (and a couple of hot springs as well) to visit near the main town of Pai. But among all, the two most popular waterfalls are Pam Bok and Mor Paeng waterfall. Both offer a perfect small pool to swim, relax and meet other travelers on the spot.
Pam Bok, as I found it, was more beautiful, had a bigger pool, and offered a few small trails to explore its hilly surroundings.
To get to the waterfalls, hire a scooter. Riding to most of the waterfalls is an experience in itself.
Visit An Elephant Camp
You can't exit Thailand without checking out elephants, and the same applies to Pai.
There are quite a few elephant camps in Pai where you can swim and bathe with elephants. To give you a name, Thom's Elephant camp is among the most popular ones.
Before you plan a visit there I suggest you take a moment, do some research, and make sure that the camp you are visiting is not exploiting the animals to make money. If you find any hints that elephants are not being taken care of, don't visit the place.
WWII Memorial Bridge
To most of us tourists, it may look like nothing more than a usual bridge. But to the people of Thailand, particularly those who are into history, visiting this bridge is one of the top things to do in Pai.
Located 9km from the town, and on the road to Chiang Mai, Memorial Bridge was originally built by Japanese soldiers during WWII as a passage to transport weapons and provisions to Myanmar.
You can hire a tuk-tuk or rent a scooter to visit this place as it's located a little far from the town.
Train Muay Thai
If you're there for a few weeks and want to learn a sport, one thing you should be doing is training for Muay Thai.
There are many places that organise fun classes as well as a proper certification course. And most places that teach them are licensed to do so, hence nothing to worry about safety and precautions.
I did not do it during my stay there but one of the guys in the hostel I was staying there was doing it from Charnchaimuaythai Camp and I can suggest this place from all the feedback I got from him.
How To Travel Pai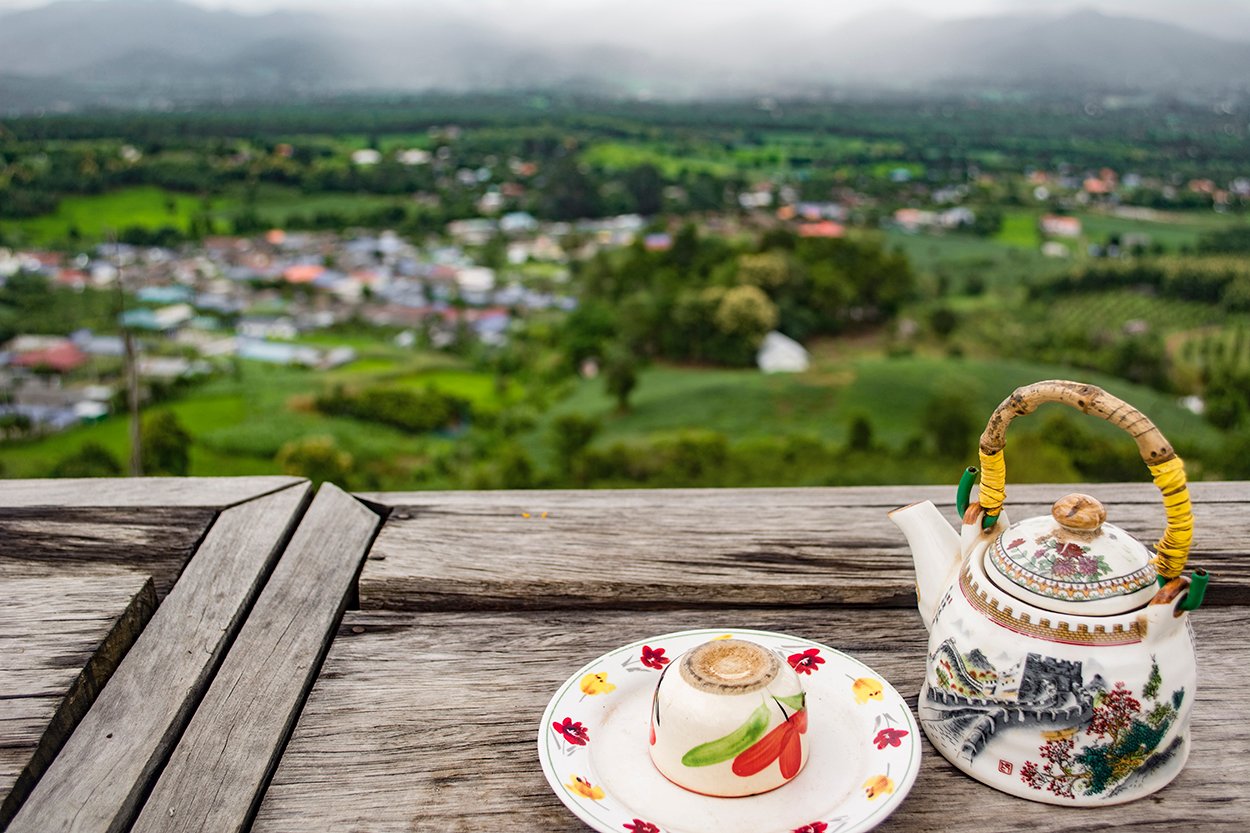 There is no airport in Pai. The one nearby is in Chiang Mai but you will have to travel from Chiang Mai to Pai in a bus or a mini-van.
Flights to Chiang Mai are not expensive but a little costlier than flights to Bangkok.
Having said that, if you are on a budget trip, book a flight to Bangkok and travel from Bangkok to Pai (via Chiang Mai) on a bus or a train. From Chiang Mai, as I said above, a bus or a mini-van is the two cheapest option. I travelled in a minivan because it was faster and cost me just as much as a bus does.
If you are planning to visit more destinations in Thailand, continue planning your trip with my Thailand Travel Guide.
If you have more suggestions on things to do in Pai or think that any of the information mentioned in this travel blog needs an update, please share in the comments below!