I have mixed emotions about Pai, in Thailand. At times, I felt a deep love with it, while at other times, I hated it – for its culture, for its vibe. I think the fact that the town has nothing Thai about it made my personal experience so weak. Speaking of it frankly, Pai could not intrigue me, the way I expected.
But that doesn't mean that Pai is not worth a visit. There's plenty to see and do around. From the main town, you can hike to the waterfalls, wander through farms and rice terraces and the many local villages, bike to caves, and so much more than that. I found Pai more interesting as soon as you leave the town a few kilometers behind, in either direction. And speaking of my favorite things to do in Pai, here are some:
Explore the unexplored
This was, by far, my favourite activity around Pai – just rent a scooter and head out of town to explore the beautiful countryside and nature. Just drive around aimlessly and bump into one of the many hidden villages around Pai. Though make sure you do not feel compelled as locals ask you to buy weed because police check-posts and a search for possession of drugs is not very uncommon around Pai.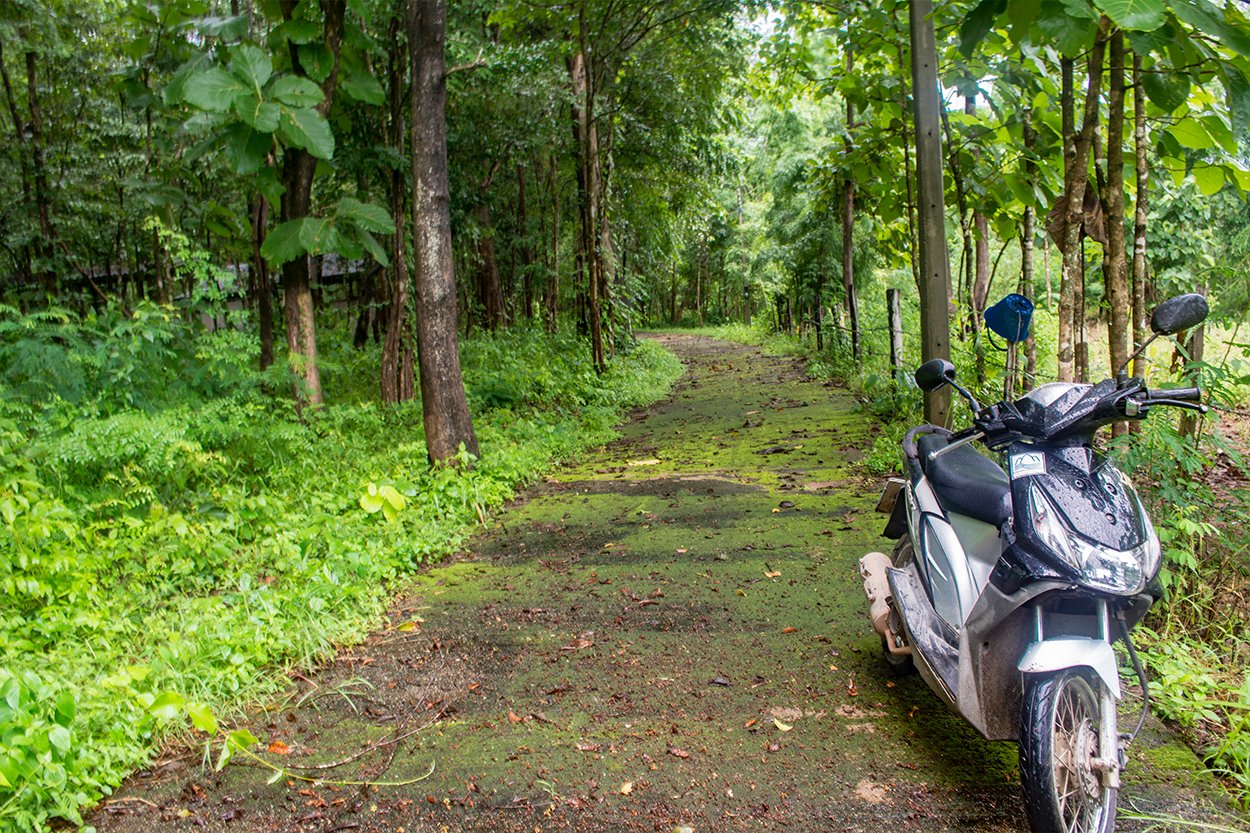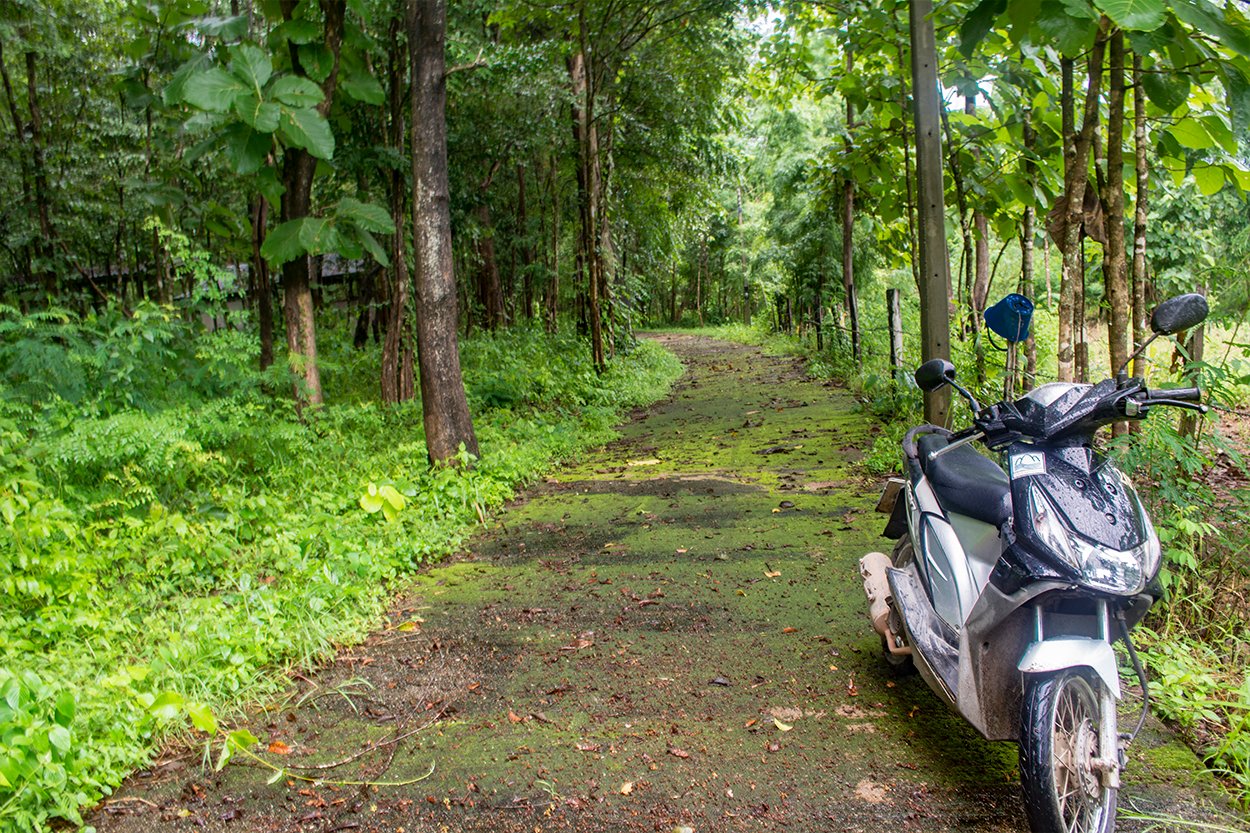 You can get the cheapest scooter for as low as 120 Baht a day. A little more money and you can own a more powerful, fancy looking machine.
Visit the Chinese village and Yun Lai viewpoint
There is a cute little slice of China in Pai and it's known as the Chinese Village. Though a large part of it is driven by shallow tourism and there's hardly anything cultural about it, it's still nice to find a bit of architecture, souvenirs, and food that don't really belong in Thailand.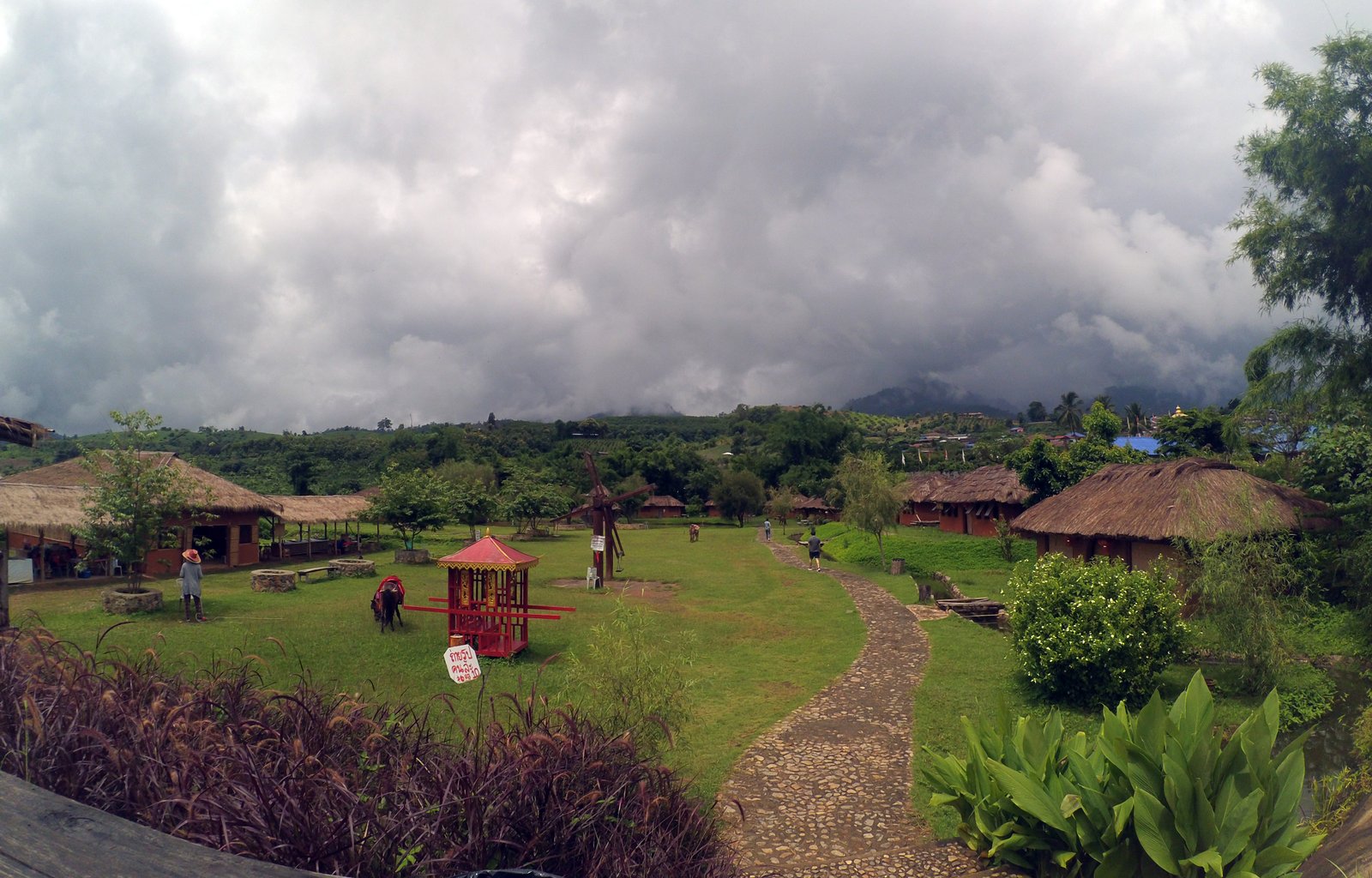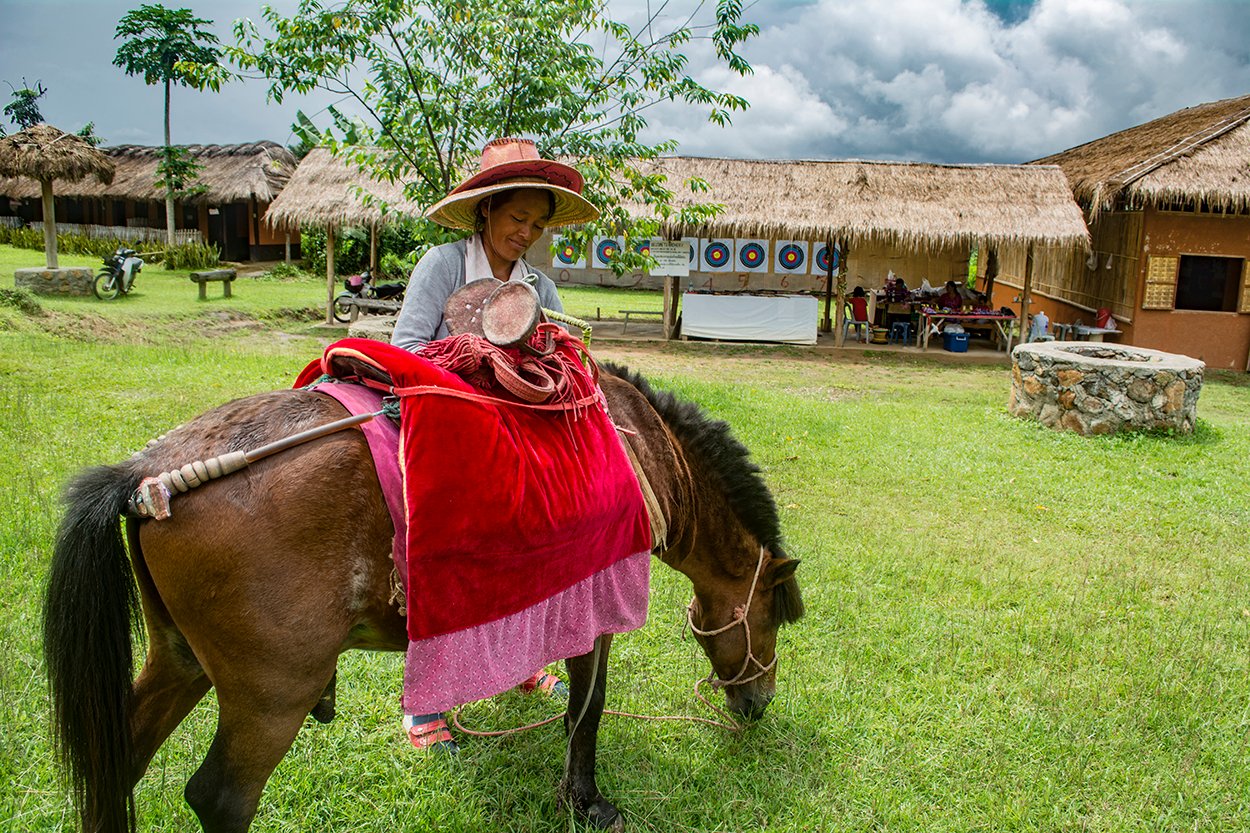 Another reason to stop by at Chinese village is to further go to Yun Lai Viewpoint, which offers great views of the town, green fields and hills covered in thick fog. You pay a 20 Baht fee to access the viewpoint, but the deal includes a free pot of green tea and a banana. I never got the banana though.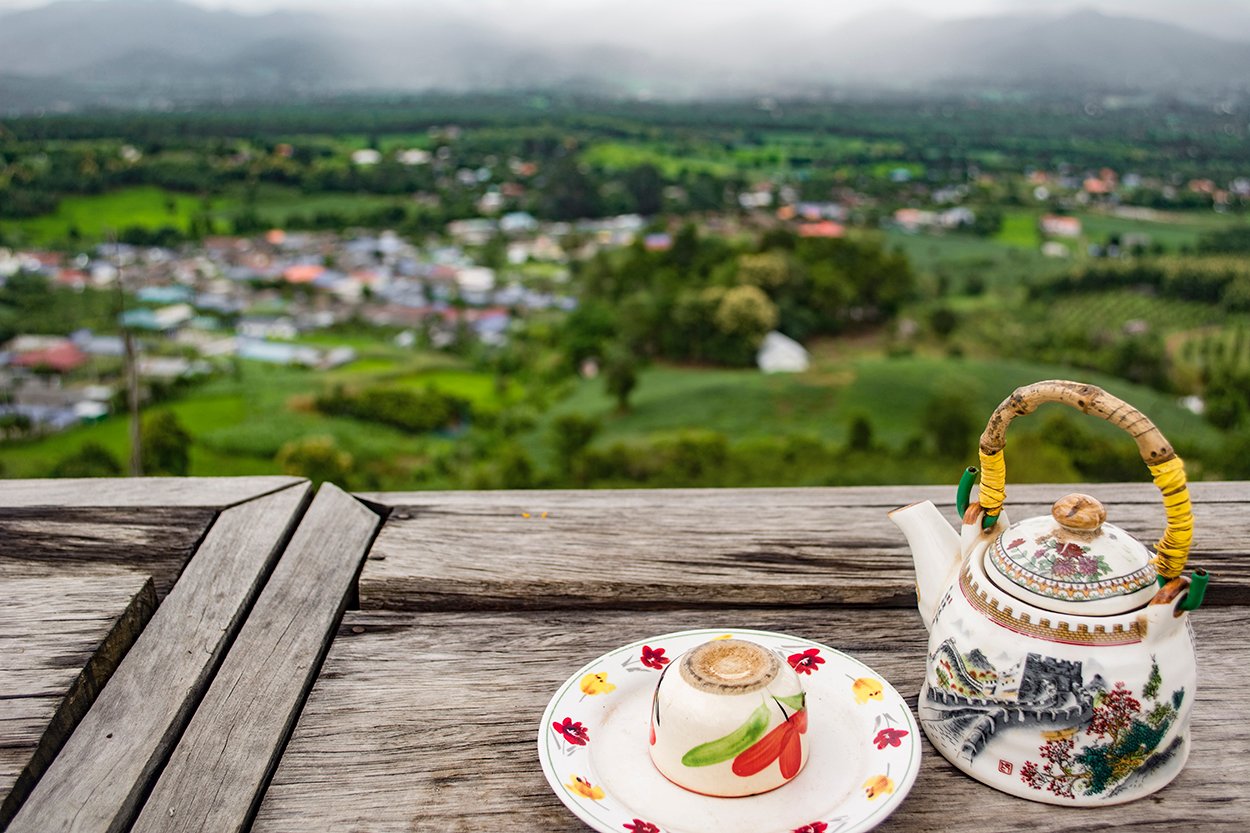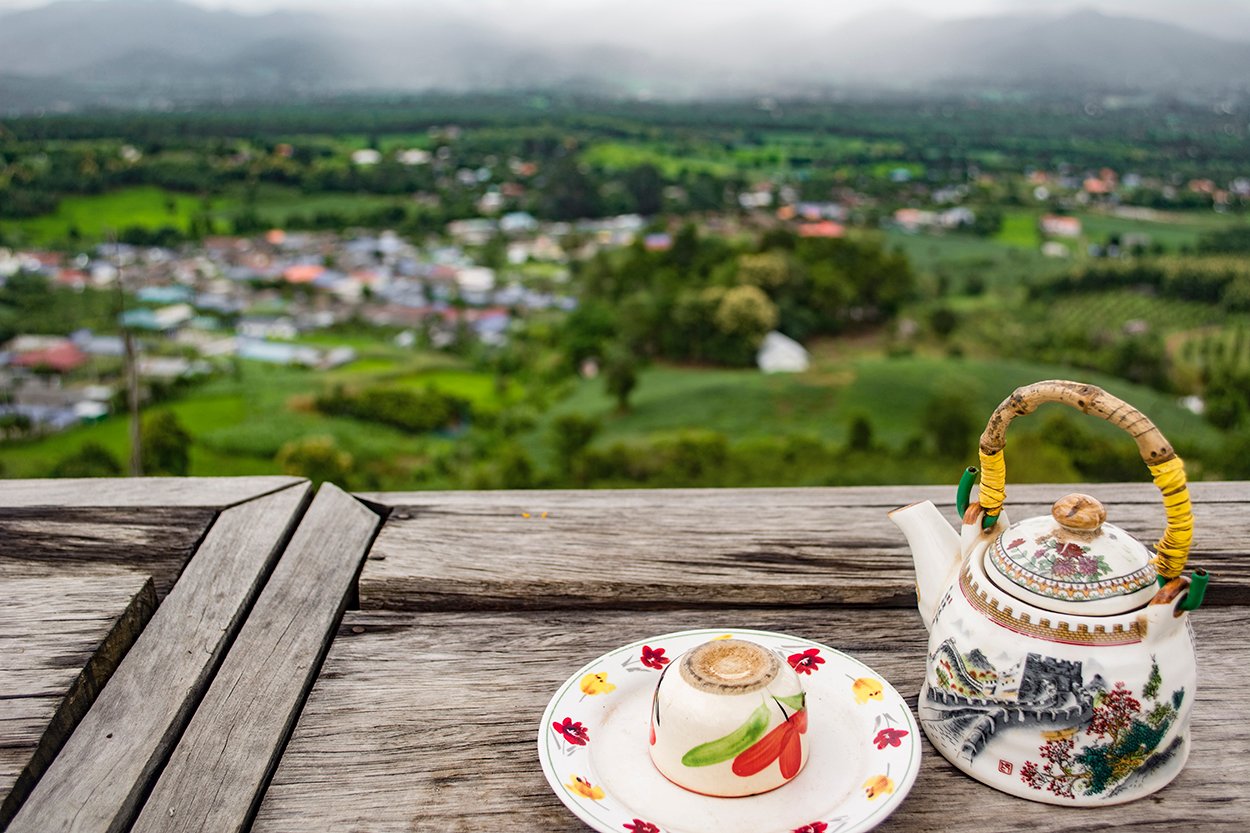 The Land Split
There isn't anything fancy about the place, but the person who manages it.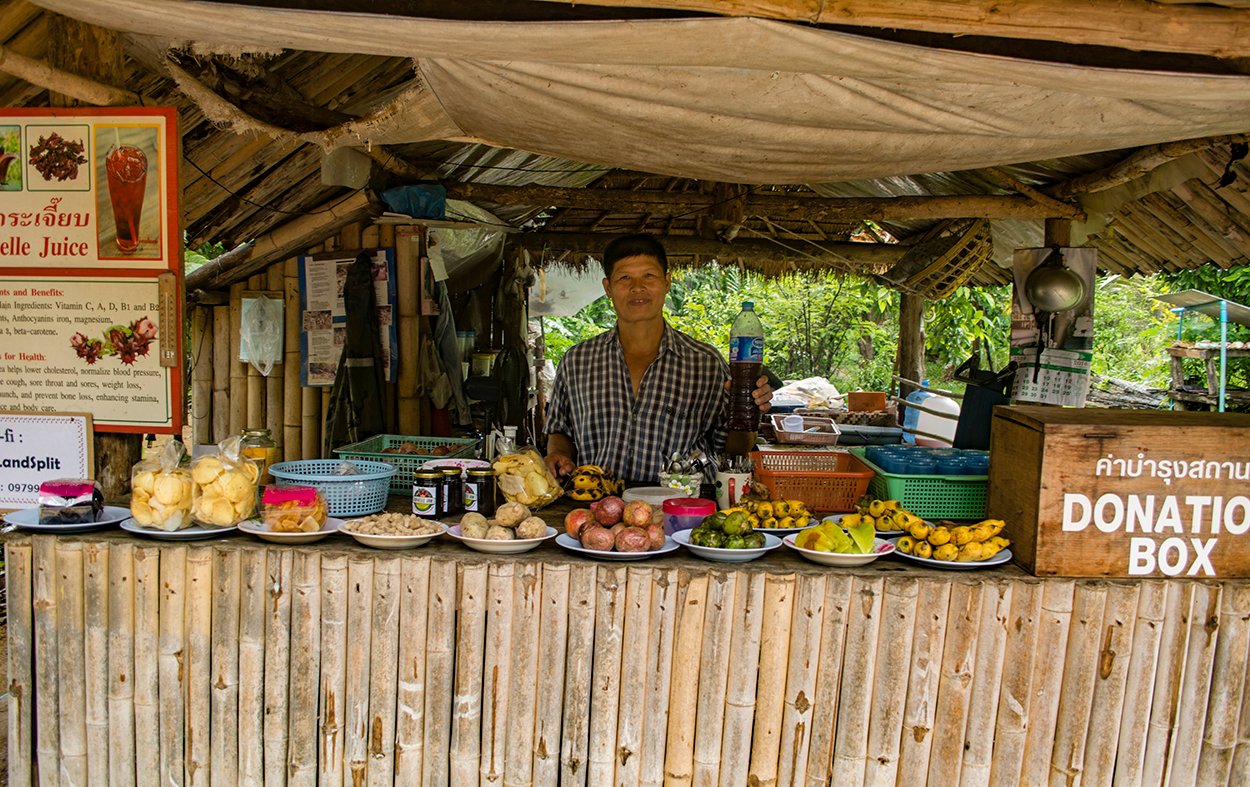 Meet Ong, a popular guy among the backpackers in Pai. Ong was a farmer all his life, when one day, in 2008, an earthquake cracked his farmland (leaving a 2-meter wide and 11-meter deep crack) destroying his crop and making the land unsuitable for any future farming.
He then came up with a  bright idea and turned his land into a tourist attraction. He named it "The Land Split", where he now offers free juice, free fruits (among those that he used to grow on his land) let people see the massive land split, and in return, he asks for no money. He instead has a small box for anyone to make a donation.
A quiet place to kill some time with a perfect host – that's what 'The Land Split' in Pie actually is.
 Local Markets and Pai Walking Street
A trip to Pai won't be complete if you did not venture into a local market. Where the popular Pai Walking Street is quite modern in its appearance and unfortunately the only place most tourists end up visiting, again and again, another local market (with no name) located 1 km from Pai in the north is, however, discreetly local – with hardly a white face seemingly strolling down its street.
Pai Walking street, however, is where you can find great (not so local though) food, clichéd souvenirs, imported beer and almost anything your tourist heart can desire. Be here after 6:00 pm each night to catch the action.
Explore Pai Canyon
As the name suggests, Pai Canyon has some resemblance to the Grand Canyon, but on a comparatively smaller level. Come here to catch a perfect sunrise/sunset or for a little thrill as you walk through its narrow ledges. You can stroll along its dusty paths and explore the area as you please, but rest assured, it's steep 30 meters deep cliff drops and a series of narrow walkways are definitely not for the faint-hearted.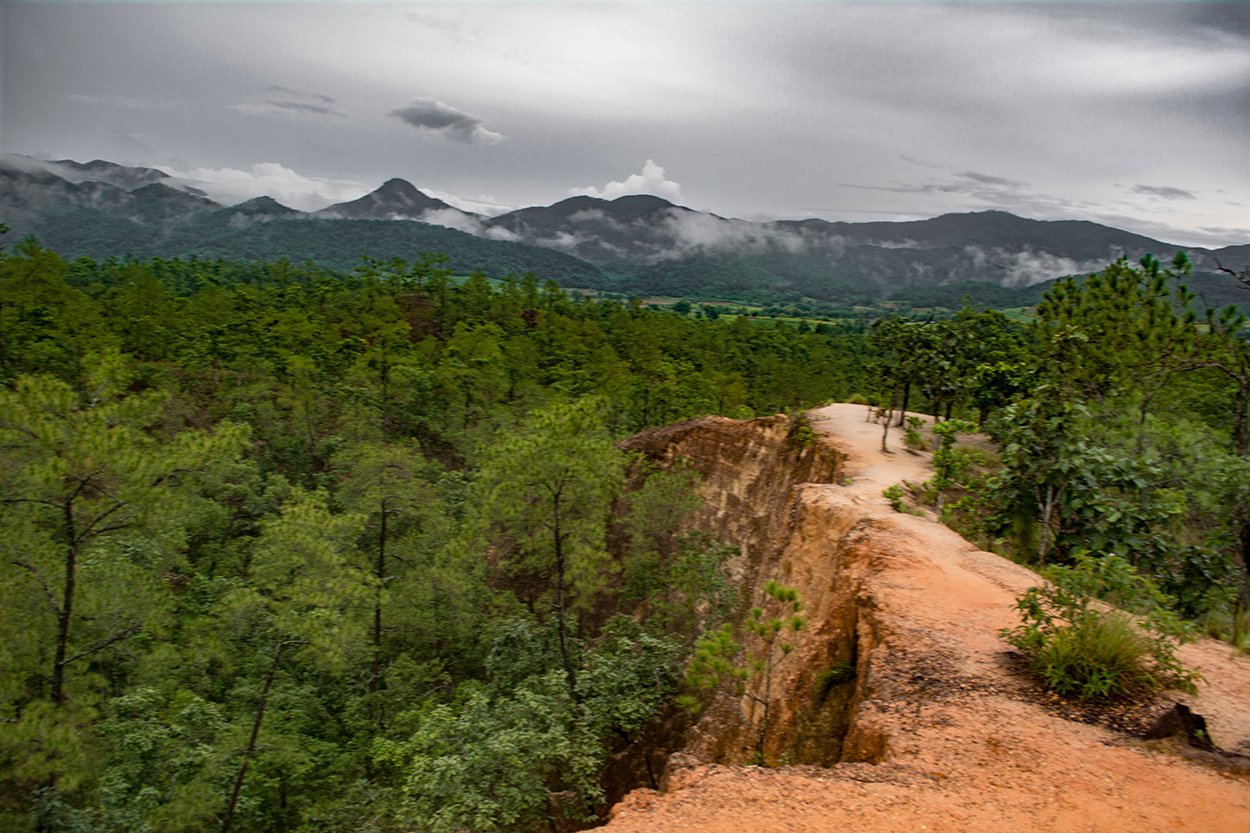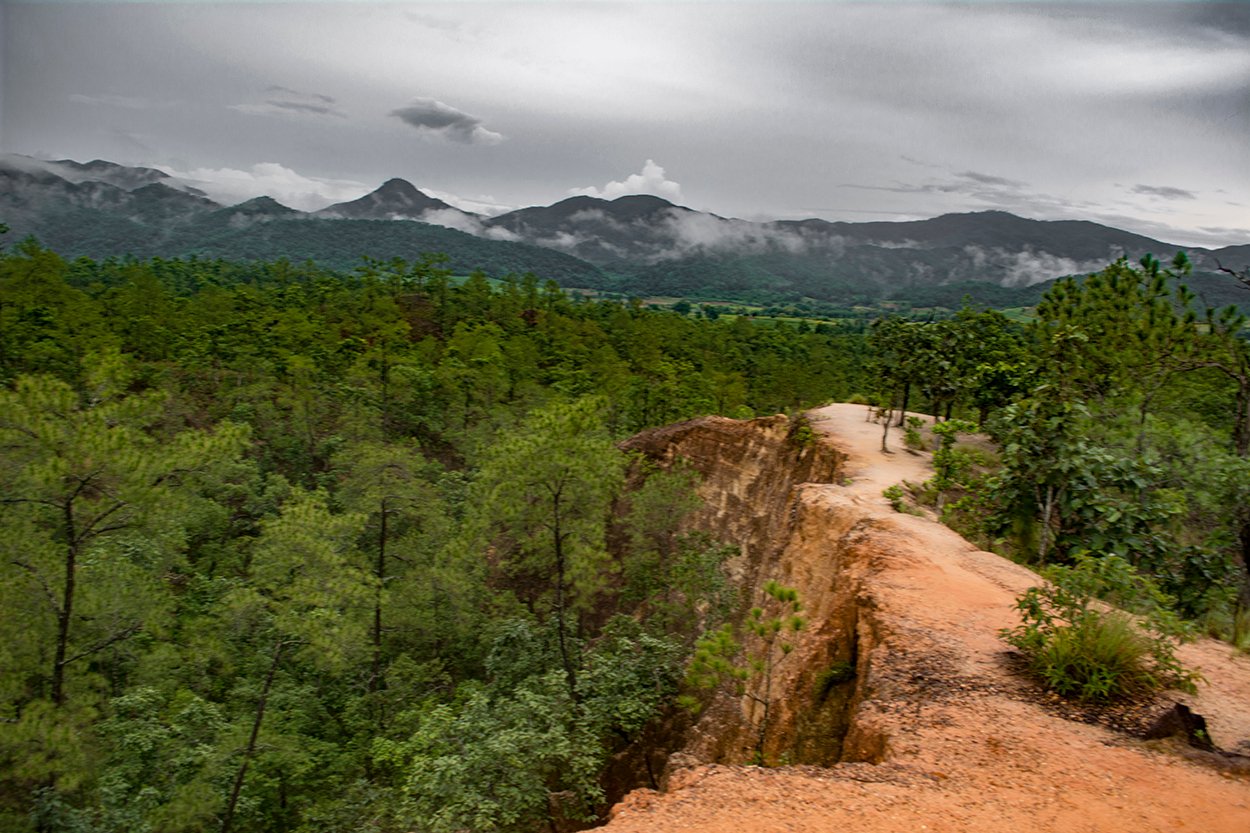 Relax in a waterfall around Pai
Pai has quite a few waterfalls (and a couple of hot springs as well) around. But among all, the two most popular waterfalls are Pam Bok and Mor Paeng waterfall. Both offer a perfect small pool to swim, relax and meet other travelers on the spot. Pam Bok, as I found it, was more beautiful, had a bigger pool, and offered a few small trails to explore its hilly surroundings. But be careful of the time of year you visit Pam Bok as it changes very quickly and becomes risky during monsoons.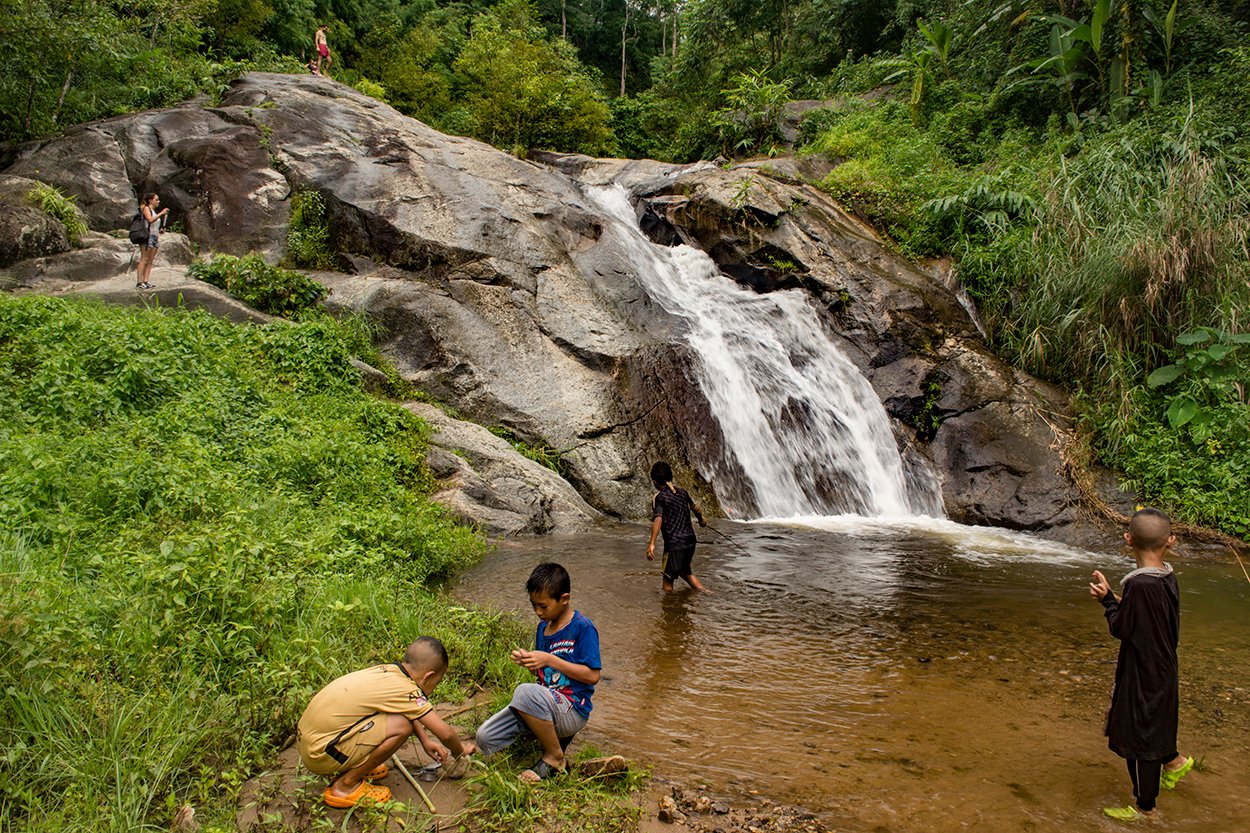 See an Elephant Camp
You can't exit Thailand without checking out elephants, and the same applies to Pai. There are quite a few elephant camps around Pai where you can swim and bathe with elephants – against a little price of course. If not, you can go and feed them some bananas for free. To give you a name, Thom's Elephant camp is among the most popular ones.
Step back in time with WWII Memorial Bridge
To most of us, it may look nothing more than a bridge with some historical significance. But to the thousands of Thais, particularly those who are interested in history, it's one of the significant places for some great photo ops during their visit to Pai. Located 9km from the town, and on the road to Chiang Mai, Memorial Bridge was originally built by Japanese soldiers during WWII as a passage to transport weapons and provisions to Myanmar.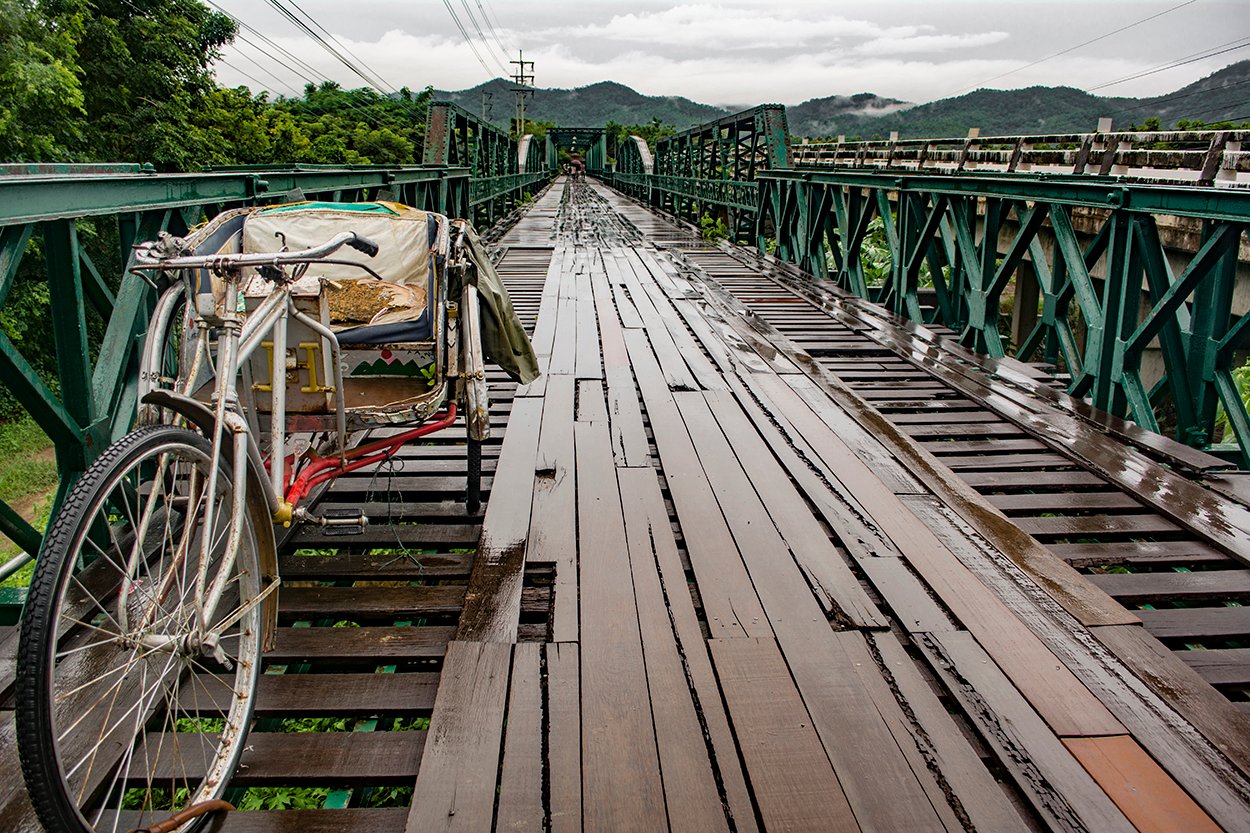 Train some Muay Thai
If you've a few weeks to spare and want to take back with you a cultural art, this might just be the thing for you. Pai has a dedicated Muay Thai academy which offers cheap and short courses. You'll moreover be amazed to see how many tourists end up staying in Pai for weeks just because they sign up for Muay Thai lessons. Honestly speaking, I never tried it, but given all the positive views I had received from others, this can be in your to-do list, if martial-arts and kickboxing interests you.
Pai is a small town situated about 150 km north of Chiang Mai. You can get a Minivan for 200 Baht (they leave every hour) or do a bike trip and experience a beautiful ride. The journey takes about 2 to 3 hours, either side. 
Continue planning your trip to Thailand with my Thailand Travel Guide