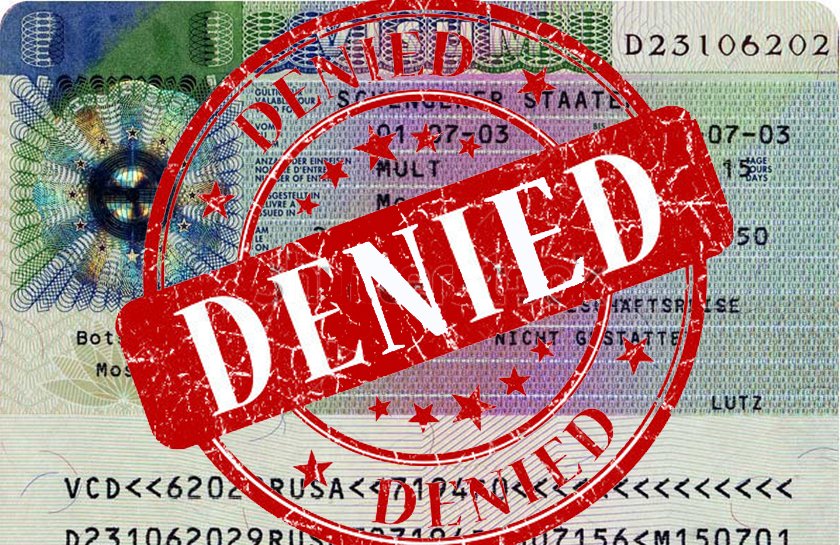 A Schengen tourist visa is one of the toughest visas to obtain. Its process is strict and complicated, and the result, totally unexpected. You might have provided everything to your best knowledge but you can never predict what the country embassy you're applying for your visa with, has in store for you. Some people say that countries like the Czech Republic or Hungary are the safest options and guarantee high approval chances, but you can never totally believe that either.
So if you're applying for a Schengen tourist visa, be very careful, and avoid the following mistakes to improve your chances of approval. These are the top reasons for a Schengen tourist visa application rejection:
False Travel Documents
One of the recent rejection cases I came across, of a friend, who provided a photoshopped flight itinerary, made me realise that false travel documents are not going to get you a visa. So don't even try. If you do not have a required document, simply mention that in your cover letter.
For example, speaking of personal experience, while applying for the Schengen visa for my recent 58-day backpacking trip in Europe, I was asked by VFS to provide proof of transportation inside Europe during the entire 58 day period. And since I couldn't provide that, I clearly mentioned that in the cover letter. I wrote that I didn't provide the proof of transportation inside Europe because "I will be using interstate buses and trains and my plan will be spontaneous, based on whatever option will seem cheaper" Similarly, be clear with what you do or don't have while applying your Schengen visa application. Present your visa officer with nothing, but transparency.
Insufficient Explanation For The Purpose Of Travel And Circumstances Of The Planned Stay
The whole idea of asking you to provide a cover letter with your application, mentioning your intention of travel, is to get an idea of What, When, Where and How are you planning your travels in Europe. Write 2 pages or 4, it doesn't matter, just make sure you convince the visa officer about the purpose of your travel, and that is a HOLIDAY!
When I applied for my Schengen travel visa, I'd no job, no regular credit history, but I mentioned that very clearly. I wrote that I've recently started travel blogging after quitting my job and so far I have been working as a freelance writer. But since my bank account had enough funds to cover my cost of living for the total duration of my travel in Europe, I should be fine to handle my travel costs. Moreover, I'd a return flight ticket and pre-booked accommodation throughout my intended time of stay in the Schengen territory, which gave the Visa officer an assurance that my sole purpose of visiting Schengen states is travelling.
So be very clear about why you are travelling and what all places, and back them up with as many documents as you can — from transportation to hotels to everything else in between. Your inability to offer declarations about the purpose of travel and stay can lead to a dismaying rejection.
Inability To Impress The VISA Office
Since the definition is so broad, consider that your application's outcome depends on the visa consulate's mood and behaviour. I know it sounds funny, but it's true. And that's the problem with Schengen visa. I've seen people having their visas rejected, despite having two Schengen visa stamps already in their passport. If your visa officer isn't convinced that your original intent to visit Europe is travelling only, you cannot guarantee a positive response.
---
So present pre-booked accommodation for each destination and each night you're going to spend in the Schengen Area. Provide a (confirmed) return-flight ticket. Have a travel insurance valid during your time of travel, covering at least 350,000 in Euros. Provide travel tickets for each destination to be toured inside the Schengen area. And if anything is left, make sure you mention that in your cover letter.
Related Reading: Schengen Tourist Visa Process | Tips For Australian Tourist Visa