"This north-east Indian village with root bridges is by far the best place I've seen in your country."
I still remember how my friend expressed his excitement, as we clambered over the lofty and vainglorious mountains of Uttarakhand, last year. His voice – a perfect invitation for me to amble – kept reverberating in my head for a long time until when I finally set off to see this place with a few other north-east Indian places that turned out to be no less than a Shangri-la.
From being a place where it (almost) rains the most in the world to being a home to one of the amazing tribal community in India – there are many reasons why you should visit Nongriat. But the undisputed highlights are its lush forest, magnificent valleys, countless natural pools, living root bridges and the Bananas with seeds. Here, some unforgettable moments I clicked in and around Nongriat (eastern Khasi Hills):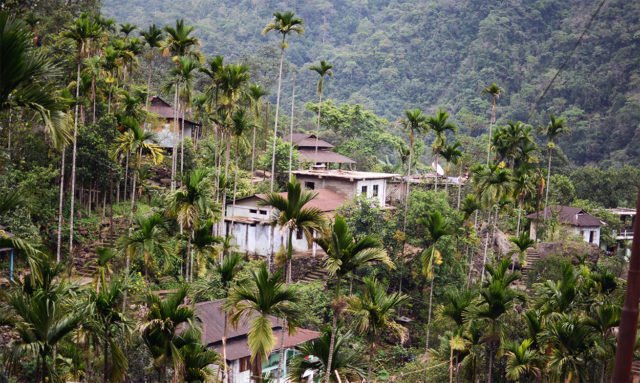 The entire east Khasi Hills in Meghalaya is like a secluded oasis of silence in the vastness of nature. And Nongriat – with its less than 10 houses – is like a sleepy settlement deep inside it.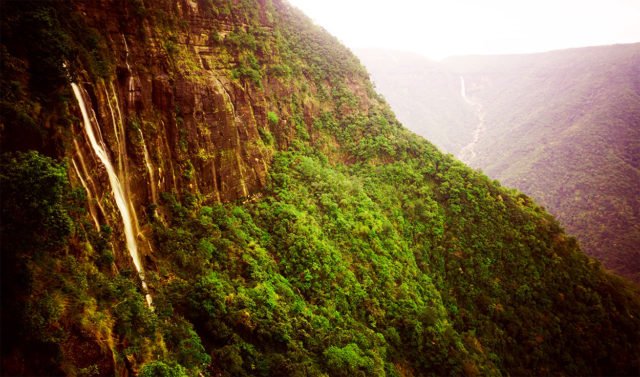 The waterfalls in our country may not be the tallest, but their beauty is rare. And 'Nohkalikai Falls' in Meghalaya is a perfect example of that, which creates an ever arresting view of immensity and spectacle.
Here people are always happy to have their pictures taken and then check it out to give you as many retakes as you want.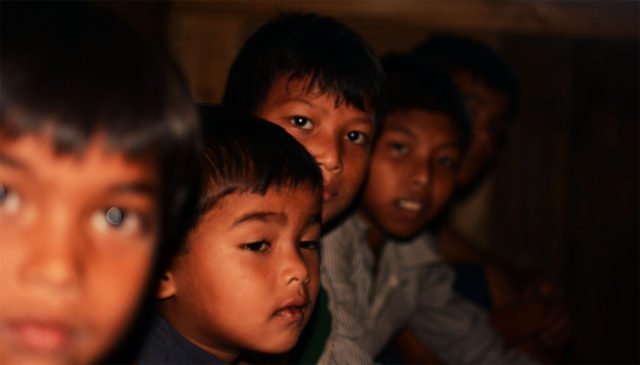 Many visit Nongriat to explore its incomparable beauty, but end up losing their heart to the pure and refreshing innocence of its children.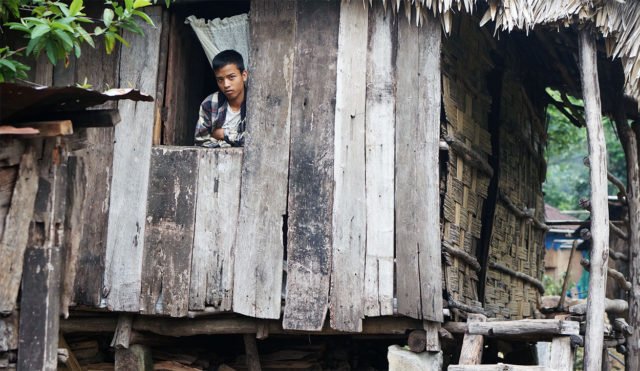 Here every encounter with a local makes you feel like this is how we're supposed to live and rejoice our life. It is one of those whimsical places where childhood dreams – full of magic and serenity – come true.
Here meandering in a dangerously beguiling fashion through dense forest is the only way to excitement and beauty.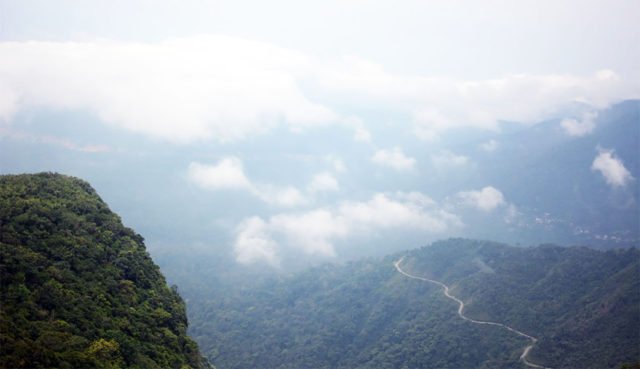 No wonder, Khasi hills are a perfect playground for those who like to wander.
Here chewing Betel Nuts is not a habit but more of a fashion. One can find indigenous Khasi women chewing them all day as they impart an attractive reddish stain on their lips.
As you'd stumble upon a collection of pools with crystal clear water, your heart would want you to do what this place is meant for – getting a free fish pedicure while enjoying the luxury of stillness.
To read a long-drawn out story about Nongriat, its people and how to best experience it, click here.