His face looked familiar but I wasn't sure if we had met before. It had been 5 years since my previous visit to Mynteng – enough time for a kid to grow and look entirely different – but the face still gave a familiar hint. I quickly opened my blog and showed him the picture. He winced for a second, before looking back at me in full-surprise. A wide grim slowly appearing on his face was, however, the confirmation.
The then 7-year old Billy has turned 12 now and has started helping his father in the business. The entire village of Mynteng that had no permanent house 5 years ago but an incomplete brick-and-mortar community-church, now looked pretty developed and new-age. The church was complete and gated too. Most houses were also modern-looking with an outdoor patio.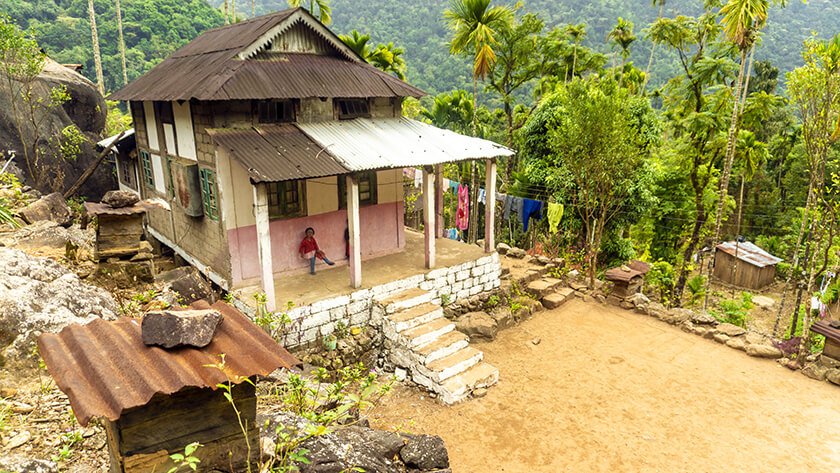 The last time I visited Mynteng, it was in 2015. It was my first visit to Meghalaya too. I spent a week in the neighboring town of Nongriat (one-hour trek from Mynteng) lazing and relaxing around the popular double-decker root-bridge and trekked to Mynteng one of the days. Back then, Mynteng had no accommodation for tourists. And Nongriat was, moreover, ideal to experience silence and serenity of eastern Khasi Hills, as it had only two guesthouses and at any given time, accommodated no more than 10 tourists.
Here's the blog I wrote on Nongriat after my first visit in 2015: Living Double Decker Root Bridges In Nongriat
Now, 5 years later, there are more than 10 guesthouses in Nongriat, and at least a few dozen tourists populating the tiny little village. To fight mass-tourism and provide visitors with a peaceful experience, Mynteng has come up with a community-homestay.
The Community Homestay of Mynteng
In 2018, Mynteng came up with the idea of starting a community homestay and thus giving tourists a place to stay in the village. Since none of the 10 families in Mynteng had enough money & resources to start their own homestay, everyone contributed whatever they could afford & built two rooms & a kitchen, right next to the church. Each room has two beds and functions as a dormitory.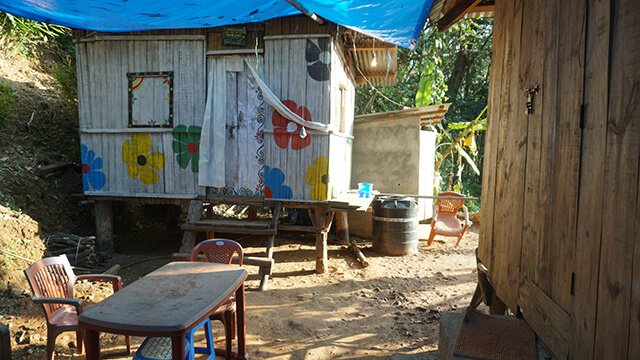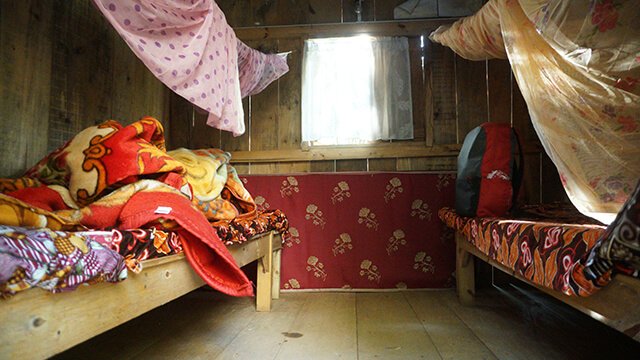 A bed costs 200 Rupees per night (or less if you're staying longer). I stayed for one night, had a lunch and a dinner and paid 400 Rupees in total.
What To See & Do In Mynteng
If you're really asking this question, Mynteng may not be a place for you to visit, as it has no Instagram worthy highlights – no root-bridges (unlike Nongriat) and certainly no waterfalls. However, if you can trek and explore on your own, you will certainly find more than just a few root-bridges and waterfalls. But I still don't recommend Mynteng for all that.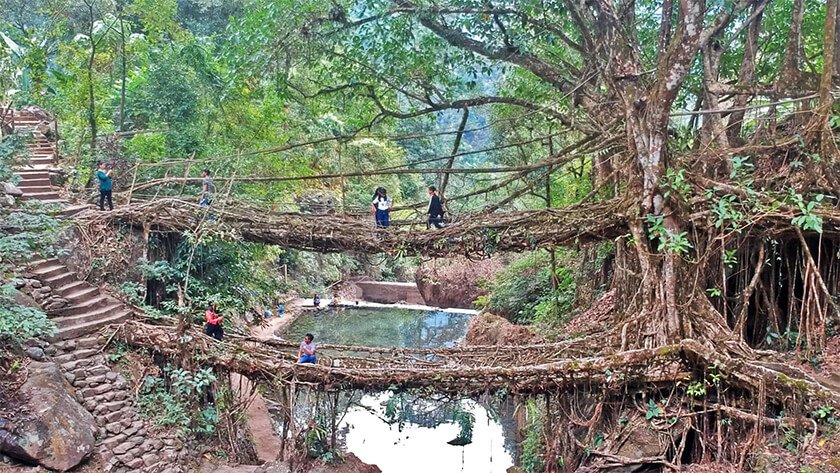 Mynteng is a place for slow-travellers and for people who appreciate the idea of exploring a new culture and experiencing a local way of life. Since the town is quite unheard-of, with almost no mentions on Google, even those visiting Nongriat hardly visit Mynteng. Having said that, the chances are that you will be the only tourist in Mynteng.
During my visit, I found that I was the 331st tourist who has ever stayed in Mynteng (most of whom were European backpackers and stayed in Mynteng for weeks) since the opening of a homestay in 2018 – with me being the first-ever tourist of 2020. And that's how offbeat visiting Mynteng can be.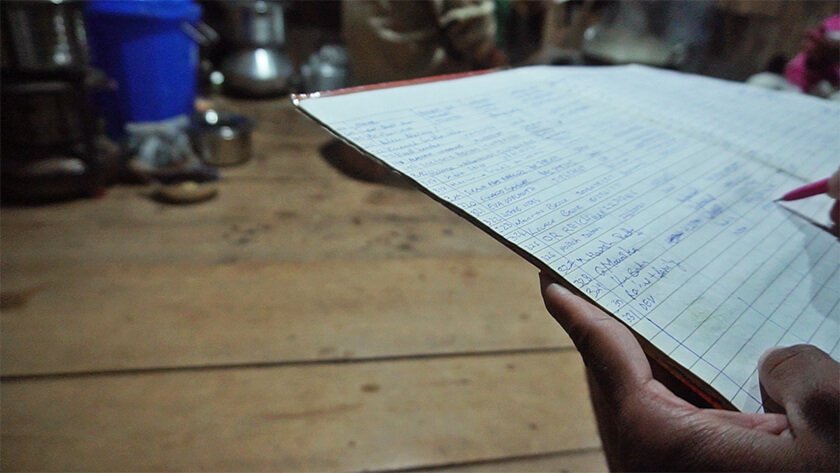 Speaking of the activities, you will have to find your own thing – is it gatecrashing into someone's house and dining with them, or inventing your own trek and exploring a hidden waterfall.
For me, however, it was doing nothing but relaxing and wandering around in the village. And if I ever felt bored, all I had to do was wave at the kids & invite them for some fun time together.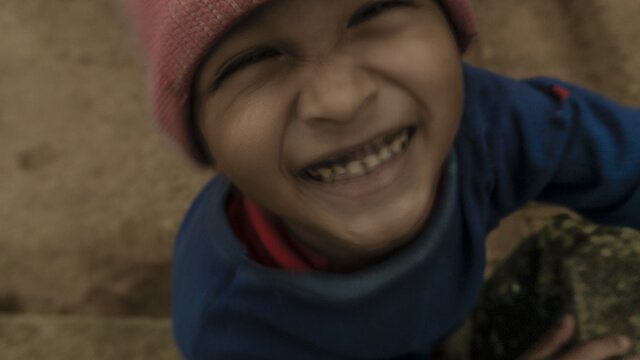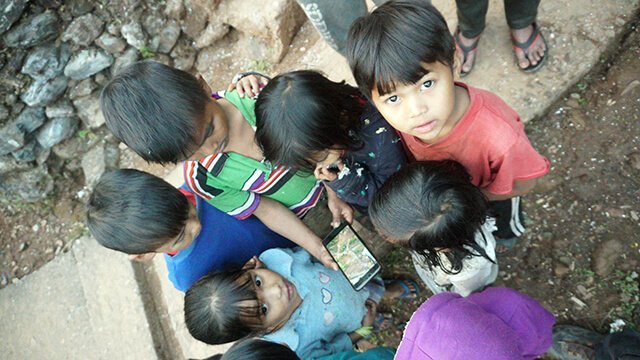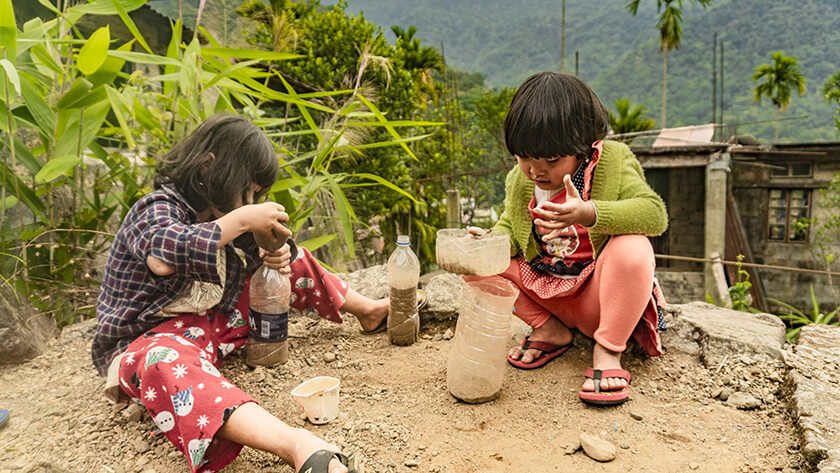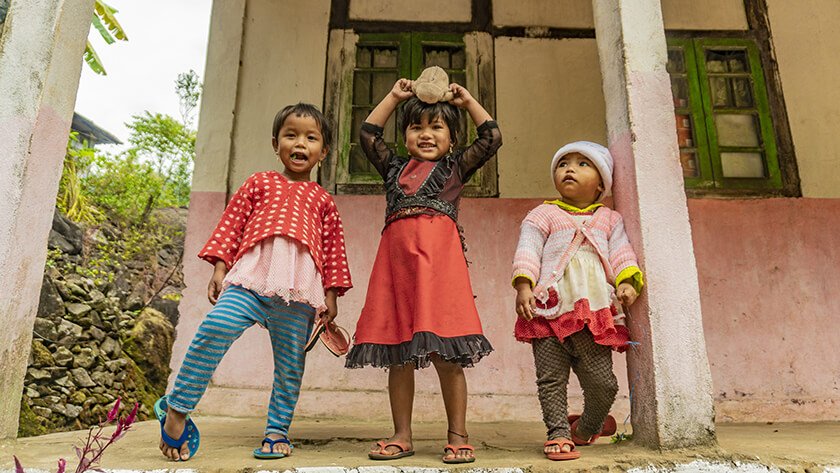 The sense of isolation that you get while staying in Mynteng is amazing, and you can easily walk to a number of other tree root bridges nearby which are not the ones accessed by most of the day-trippers as in Nongriat. This means that the nearby river swimming holes could be enjoyed on your own. Nongriat and the famous double tree root bridge and Rainbow Falls are also easily accessible from Mynteng, but the idea of chilling and relaxing in Mynteng is always far better.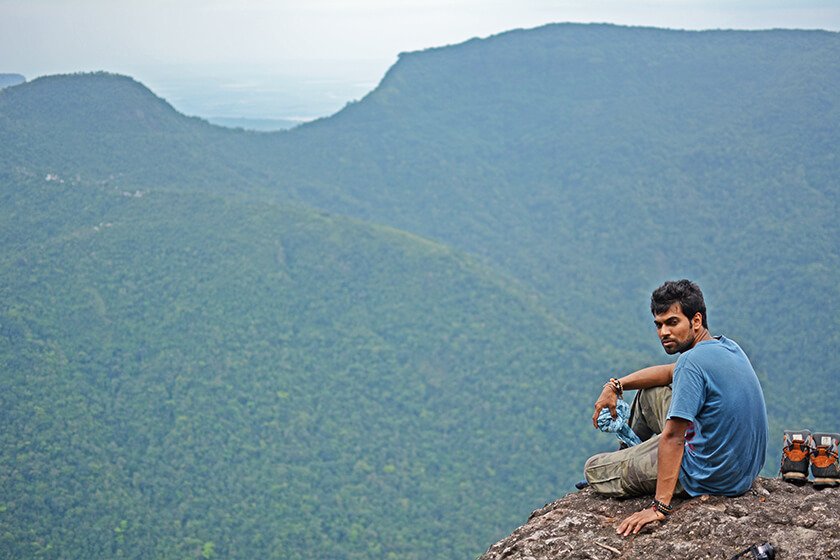 Getting To Mynteng
Mynteng is about 70 km from Shillong and to reach there, you will have to drive or hire a cab to a town called Tyrna. If you're on a budget, take a bus to Cherapunji and then a shared-taxi to Tyrna. From Tyrna, the trek to Mynteng starts.
Tyrna to Nongriat is some 3500 downhill steps, with proper stairways to walk. Tyrna to Nongriat is all downhill and takes about 2 hours. The way back, however, can take about 3 hours. Nongriat to Mynteng is a 1-hour trek.
And guess what, in Meghalaya, riding/driving is just as beautiful as doing a jungle trek.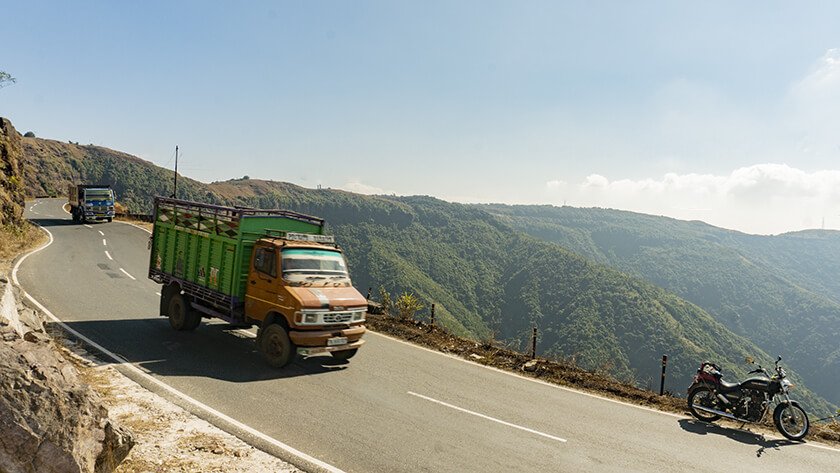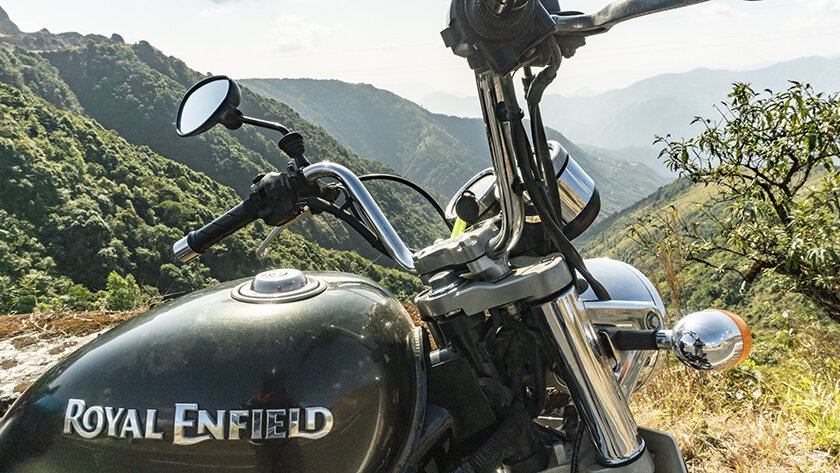 Mynteng or Nongriat: Which Is Better?
Mynteng is more offbeat, meant for someone who appreciates the idea of being the only tourist around a few dozen local people. Nongriat, on the other hand, is more mainstream and crowded.
For someone like me, Nongriat certainly held charm five years ago but has now become a victim of mass-tourism. Visit Nongriat to see the popular double-decker root-bridge but stay in more peaceful Mynteng. Of course, you will find better accommodation in Nongriat and more tourist action, but for a better Khasi experience, Mynteng is the place to be!
Also Read from my previous visit: Nongriat In Photos