Hailed as the largest congregation of pilgrims in the entire world, the 'Kumbh Mela' is being held in the historic city of Prayagraj in 2019. And I happened to be lucky to experience it and click some amazing pictures on the very first day on January 15. I even attended the traditional 'shahi snan' at the Kumbh Mela and got exclusive pictures of Naga Sadhus taking the procession forward.
To be honest, it was quite an amazing experience, and when I left home to attend the Kumbh Mela, I wasn't expecting what I actually saw there. Though a certain confusion was certainly expected, there was more to it, than just the confusion. From naked Naga babas riding horses, to others smeared in ash & making a beeline for the Juna Akhara (an organisation of sadhus) every sight was just as colourful and complex as the ancient Hindu culture, in reality, is. No wonder, if you want to experience the ancient Hindu culture and experience an overdose of it, there's no better place than the Kumbh Mela.
Also Read: Prayagraj Kumbh Mela Travel Guide
And here is a picture story of 2019's Ardha Kumbh Mela and some exclusive portraits of naga babas: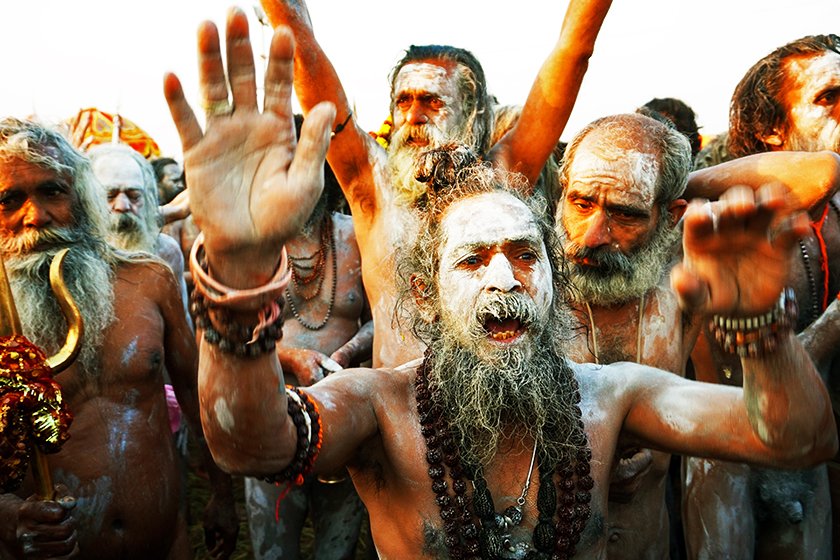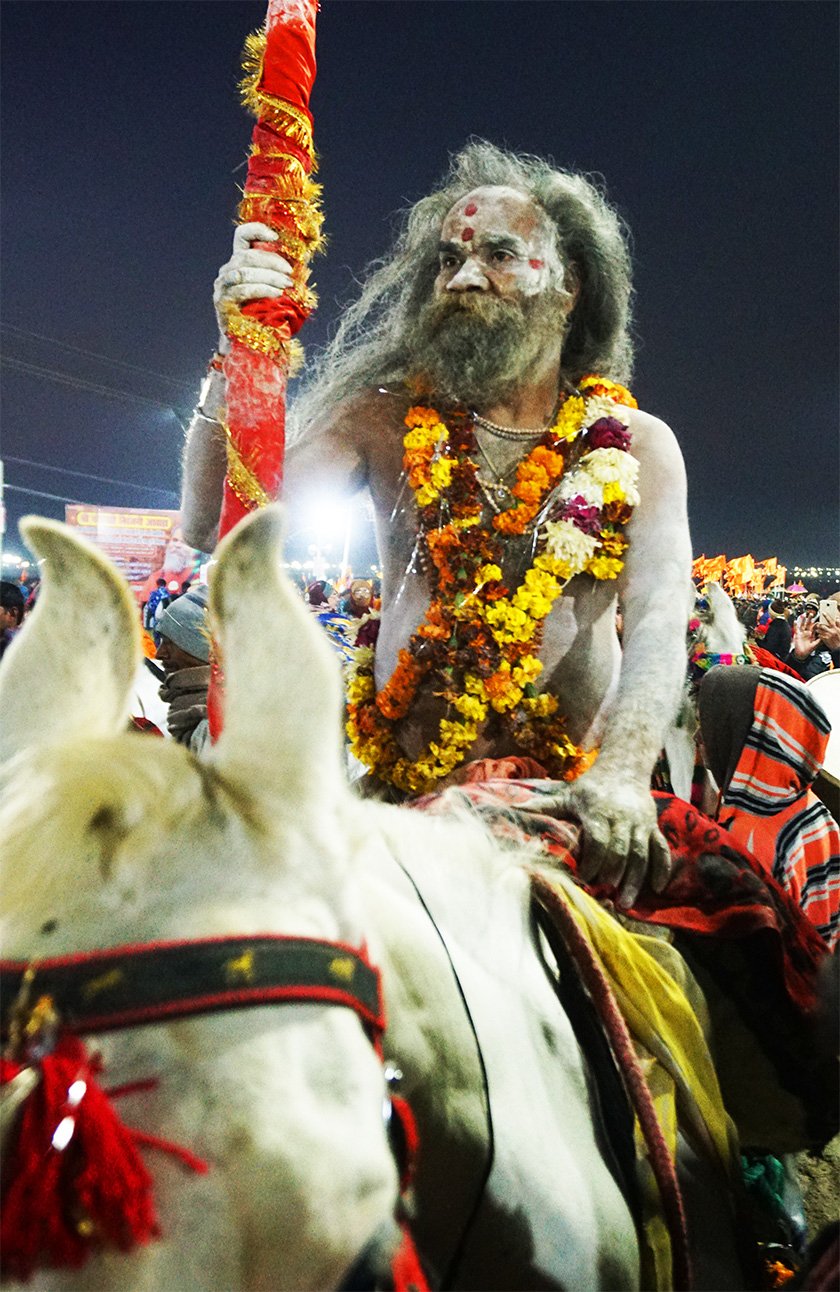 Throughout their life, these Naga sadhus (or Naga babas) hide in the Himalayas, away from civilization, meditating and practicing the life of renunciation. During Kumbh, they come out of their little caves and gather in one place.
Kumbh Mela is a great avenue to meet these Naga babas and get their blessings.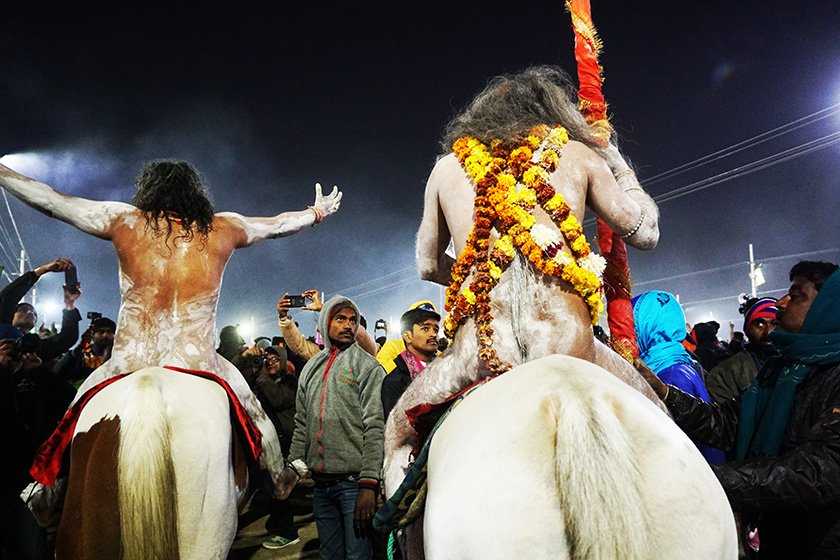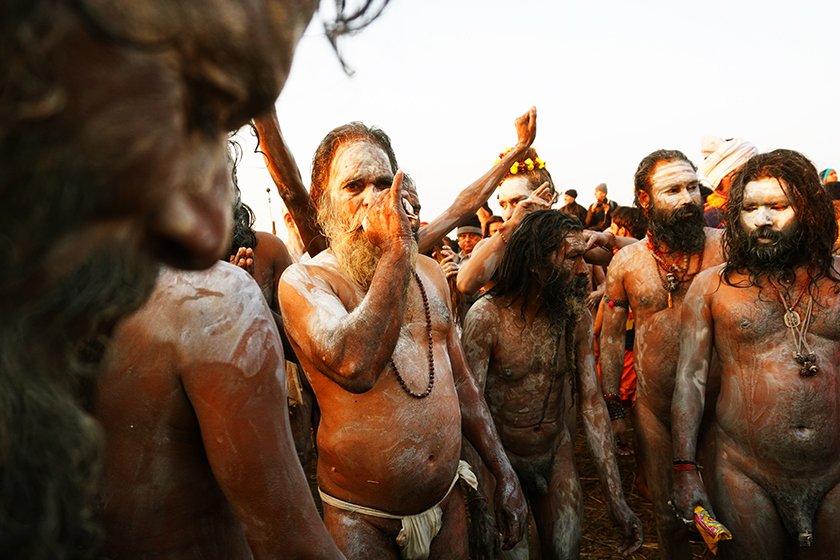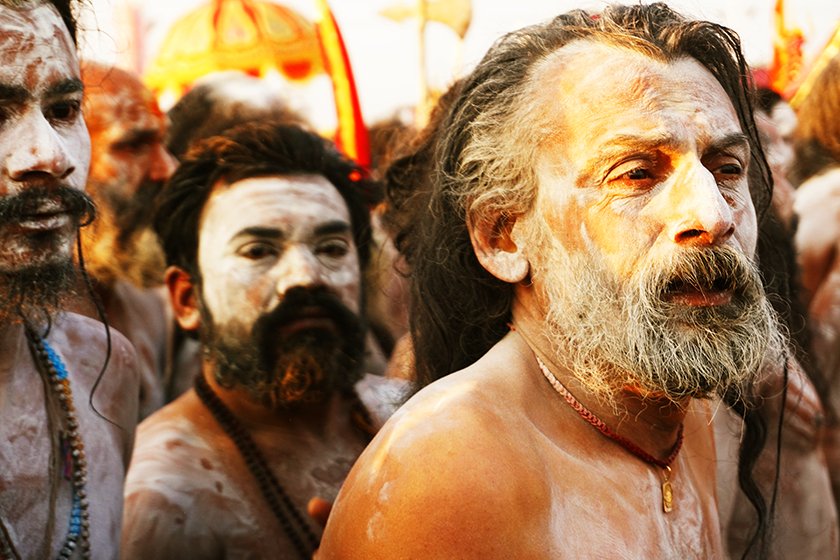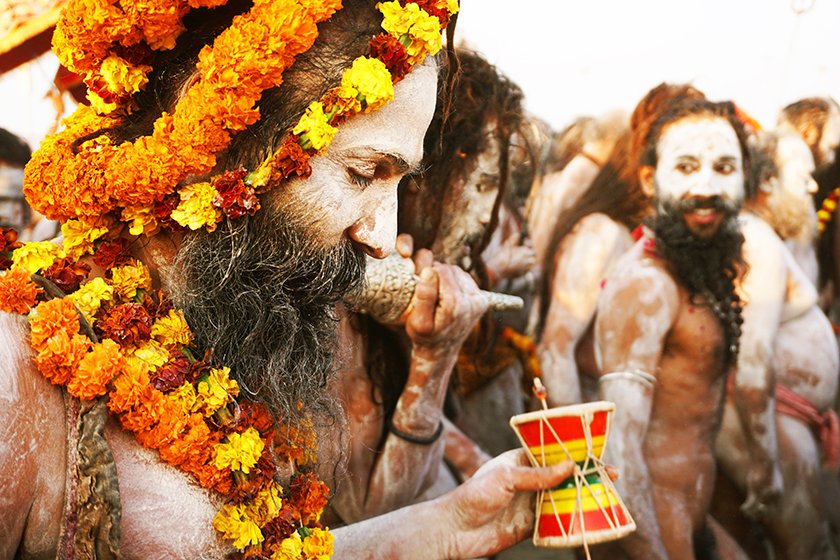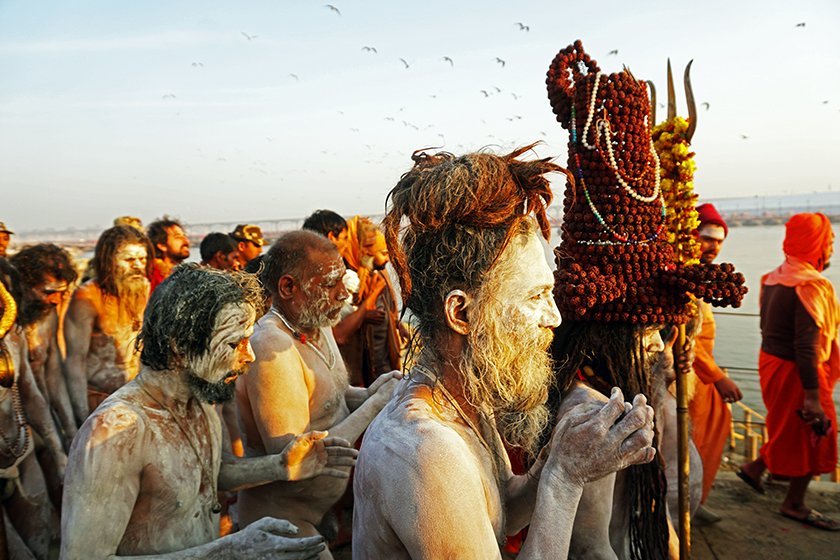 Don't mistake Naga babas with Aghori babas, however, as there's a slight difference between the two. Where Aghoris are believed to be only consuming the meat, Naga babas can be vegetarian. Also, unlike Aghoris, who have no teacher and just consider Lord Shiva as their superior in life, Naga babas have a guru in their respective Akhada.
Consider Naga babas as a more subtle version of Aghoris. However, in appearance, there's almost no difference. Both wear no clothes and keep themselves covered in ash.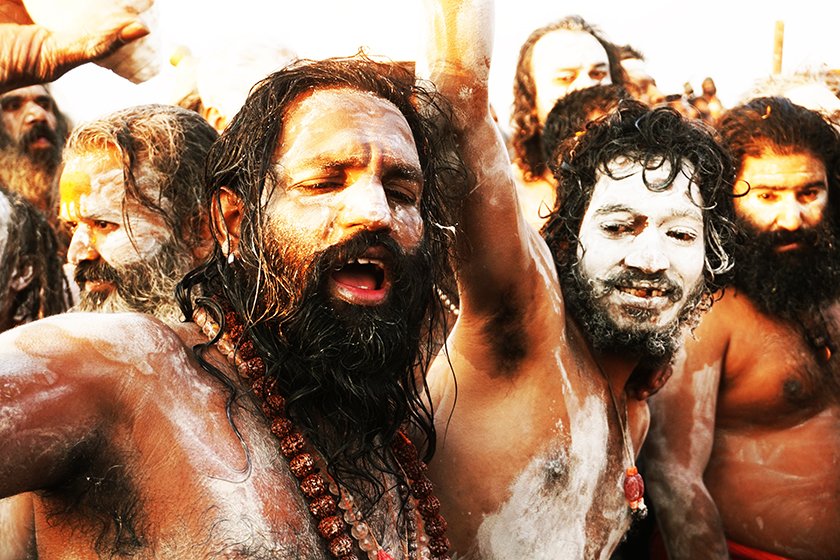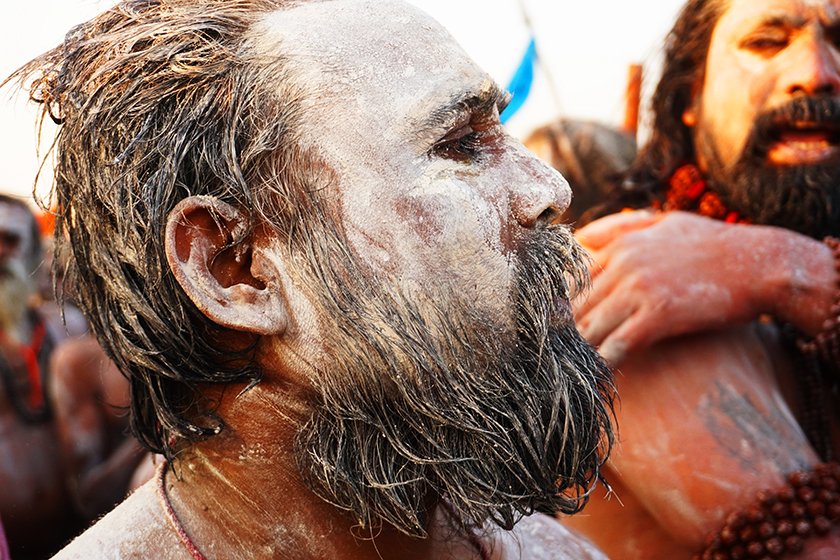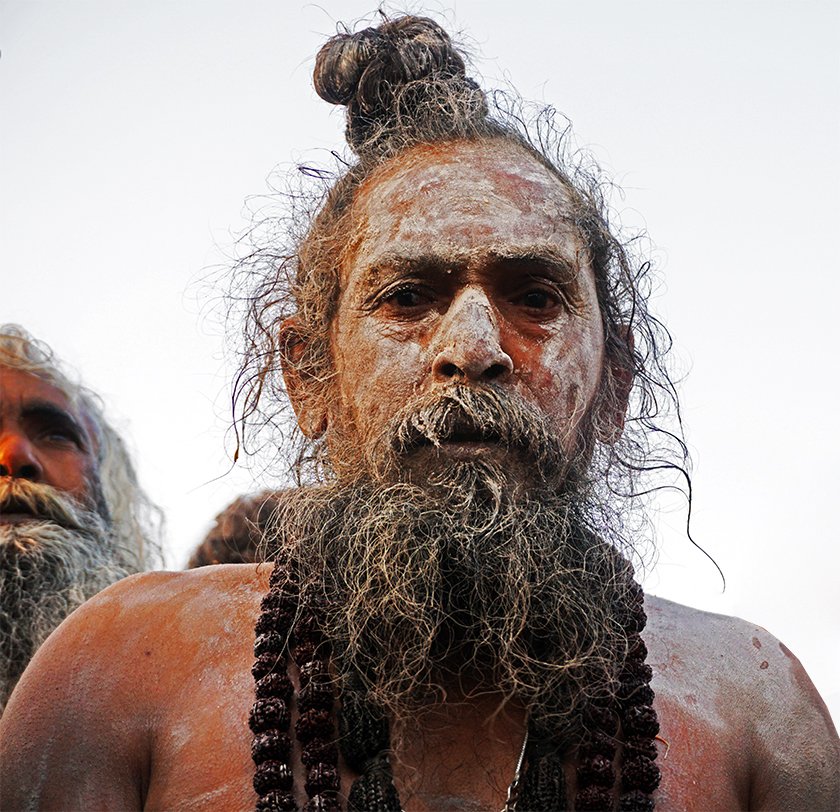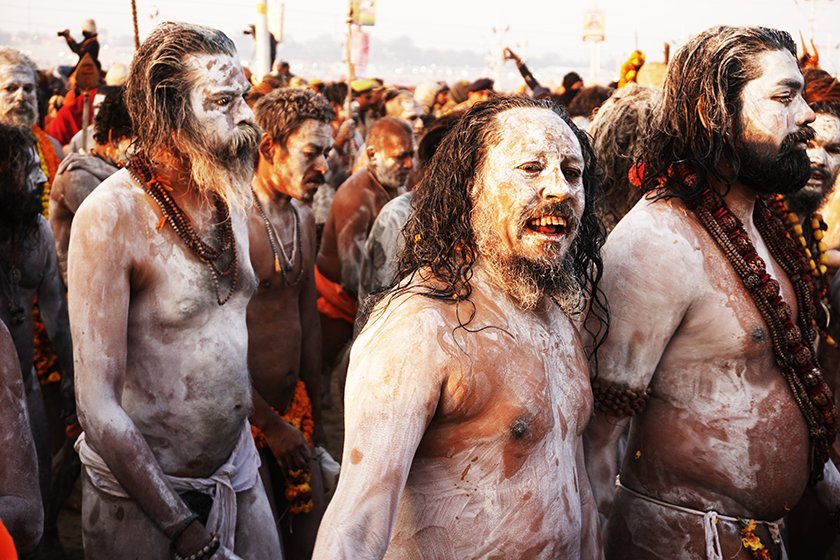 On the very first day of Kumbh Mela 2019, nearly 1.5 crore visitors turned up in Prayagraj City, wanting to take a dip in the holy Sangam with a belief to purify their deeds and attain moksha.
People woke up as early as 3 in the morning (including me) to get to the holy Sangam before sunrise, and take a dip as the sun came to the horizon. From women to children to Brahmacharis everyone was busy in their own familiar rituals at the holy river of a Kumbh Mela.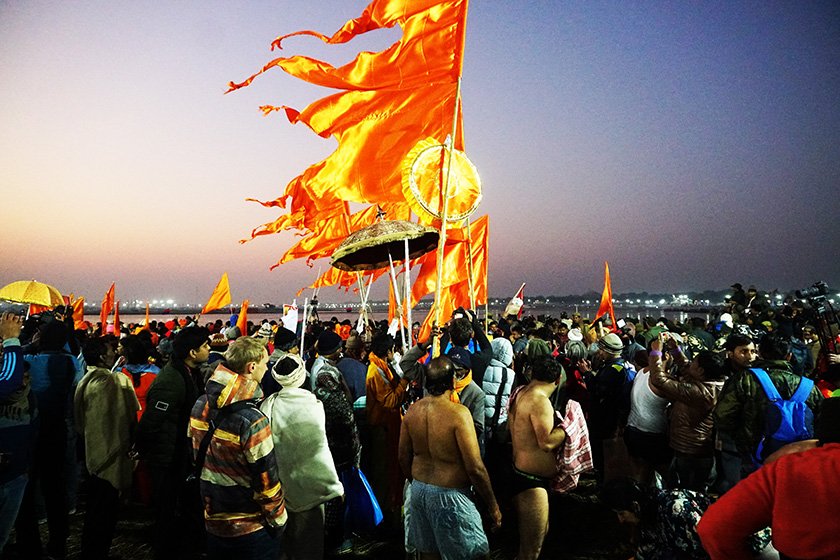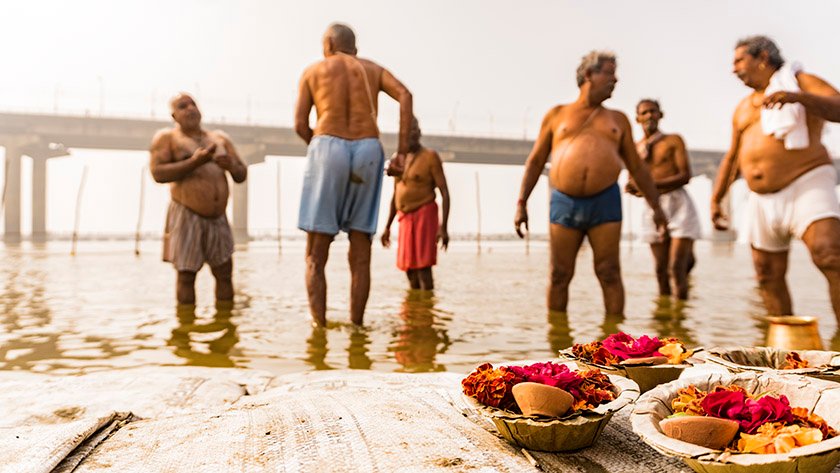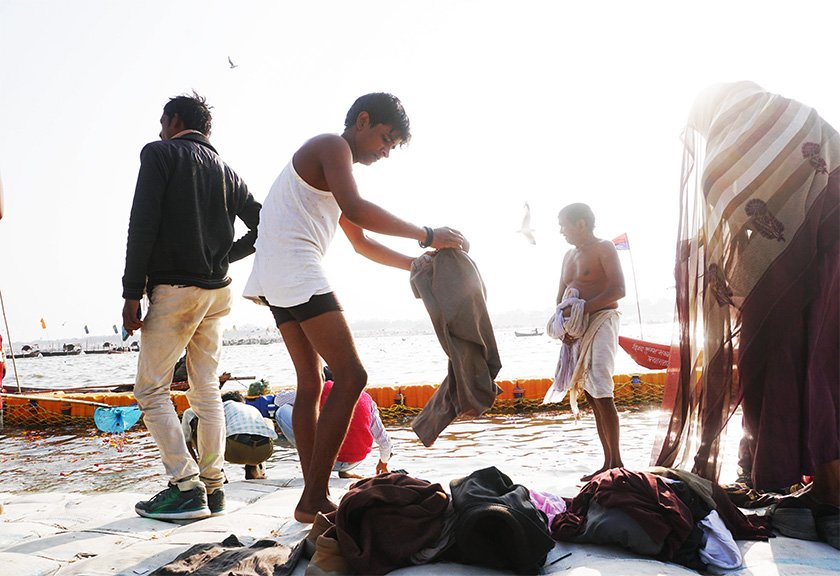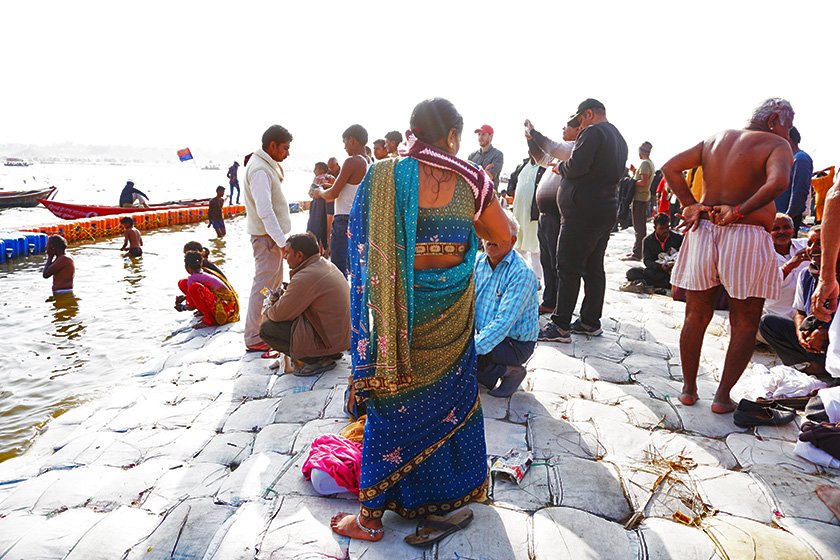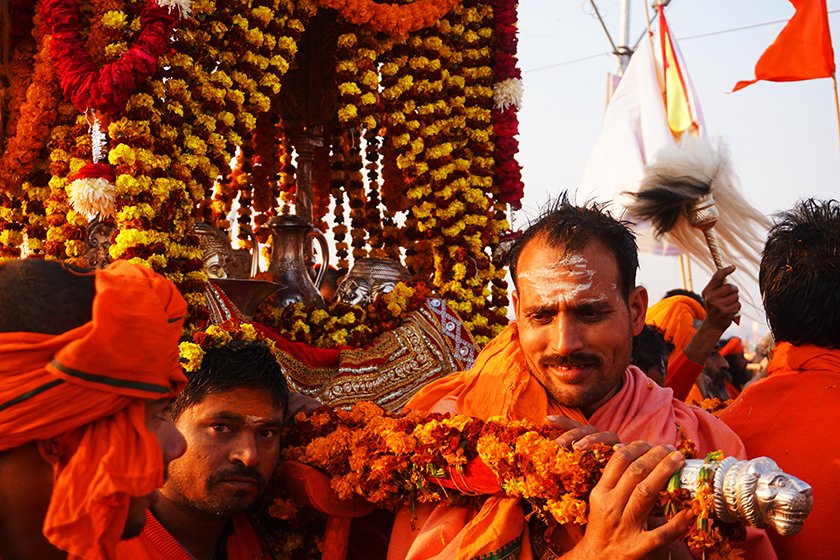 The first day of Kumbh Mela also saw mainstream media busy performing its work and live telecasting the entire procession of 'shahi snan'. Media people were given a special entry, with the freedom of going close to Naga sadhus and other saints of higher hierarchy.
There were just as many cameras clicking pictures in the vicinity, as there were people.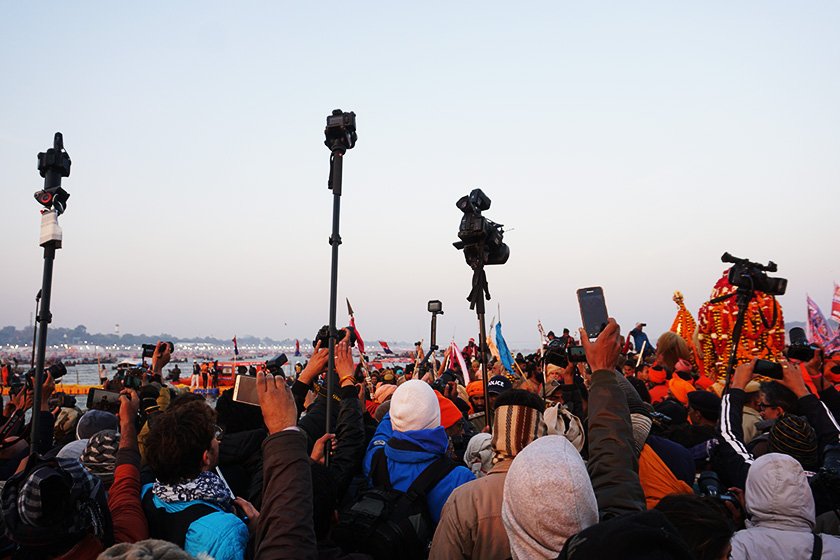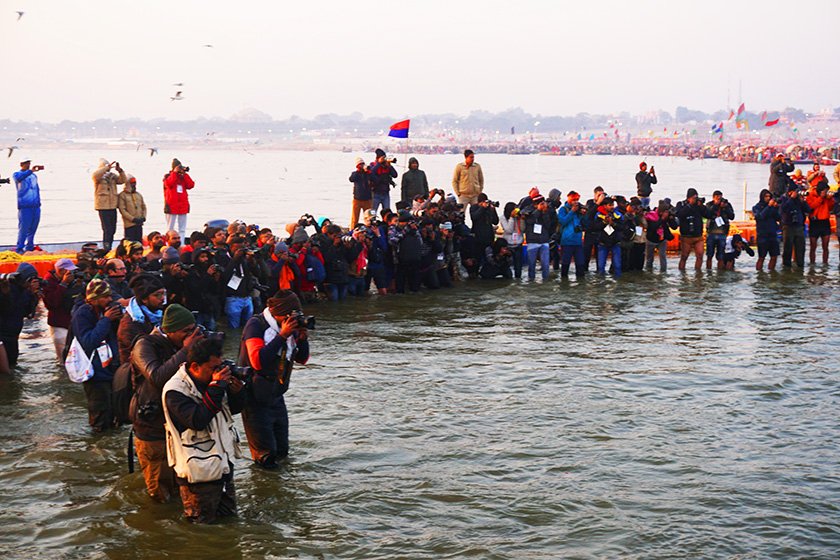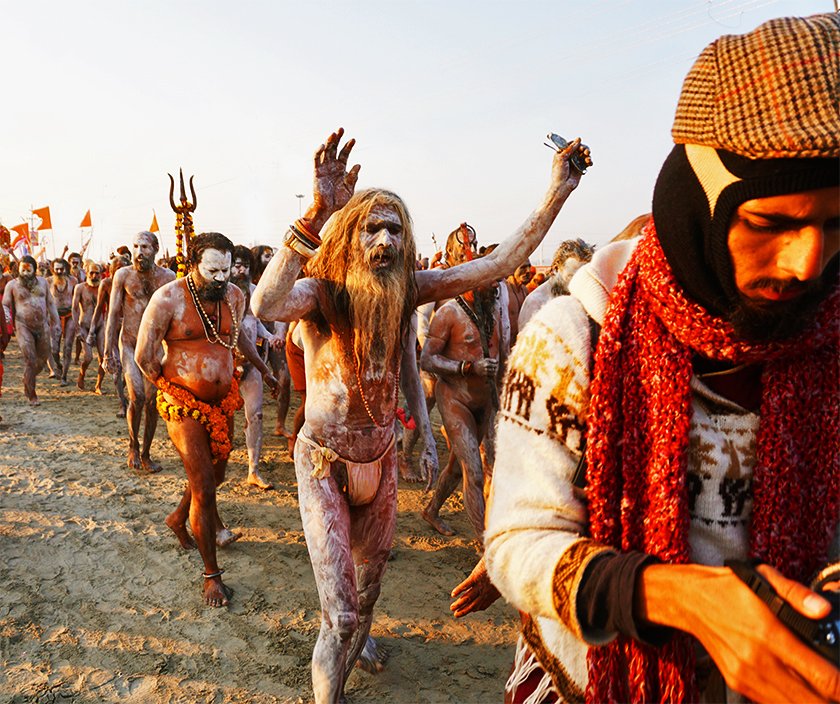 Even sadus were busy clicking selfies!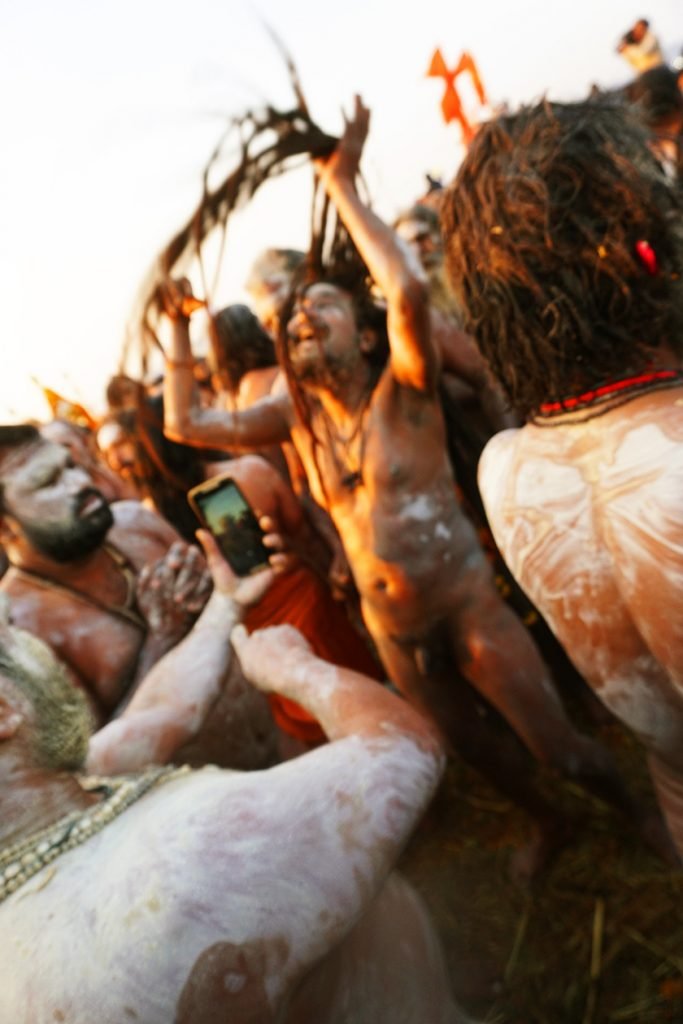 Kumbh Mela 2019 is expected to attract the biggest crowds in the history of Kumbh Melas, with global media covering the entire event. To overcome the issue of cleanliness, over one lakh temporary toilets were built (despite most of them being non-functional and choking as I saw them) and hundreds and thousands of staff were hired to keep the ghats and premises clean.
A temporary tent city has also been set up at the Kumbh Mela to accommodate pilgrims and visitors. A camp is available for around 1000 Rupees per person per night in a dormitory of nearly 10 people in a tent. To be honest, such an arrangement will fall under the category of a very basic accommodation facility, with shared bathrooms and not-so-clean bedsheets.
There is, however, dedicated arrangements for high-class tourists too, including special tourist camps with luxury tents for "glamping."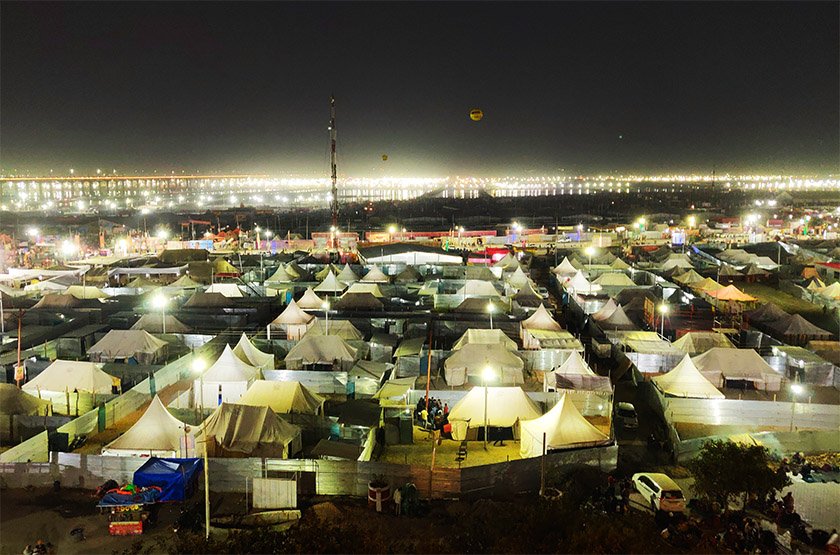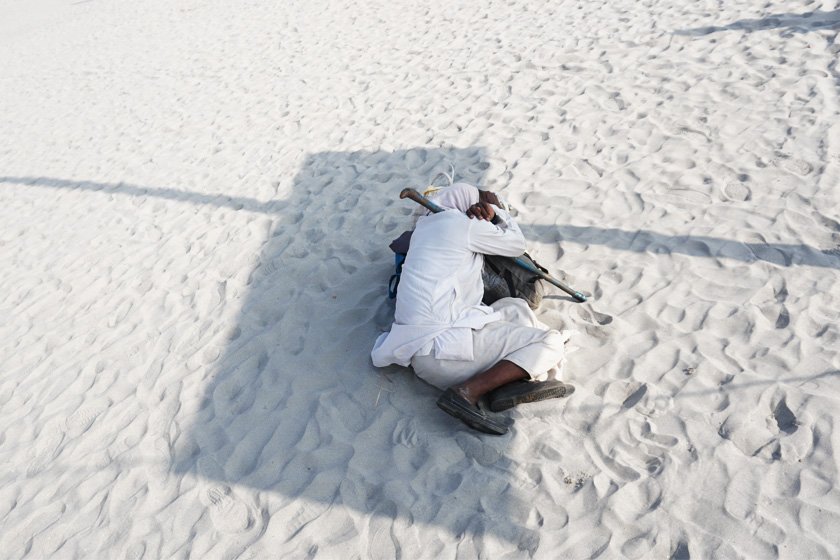 I happened to visit Kumbh Mela on a special day of Makar Sakranti 'Shahi Snan', hence I saw the unusual crowd of Naga Babas going for the procession of taking a dip in the Sangam. Usual days won't have that.
To see something similar, visit during Mauni Amavasya, and Vasant Panchami. There are only three Shahi Snans during Kumbh Mela 2019. Besides, there are other spiritually auspicious bathing days – Paush Purnima, Magh Purnima, and Maha Shivratri.