Somewhere not much deeper in Nagaland, as I took a sip of my morning tea (in the unsung town of Pfutsero) watching the clouds playfully swirl around the mountains, I heard my last night's Naga friends at a distance below. The clouds descended heavily on our postcard village of Pfutsero, as a group of men approached me with their massive 14-inch machete knives, avoiding any eye contact. The valley echoed with the laughter of women and children. A periodic bwak of chicken was moreover notably prevalent. This may not be the most beautiful place I've seen in the world, said a voice inside me, but it was surely something closer to that – where people live beautifully, eat well and be merry!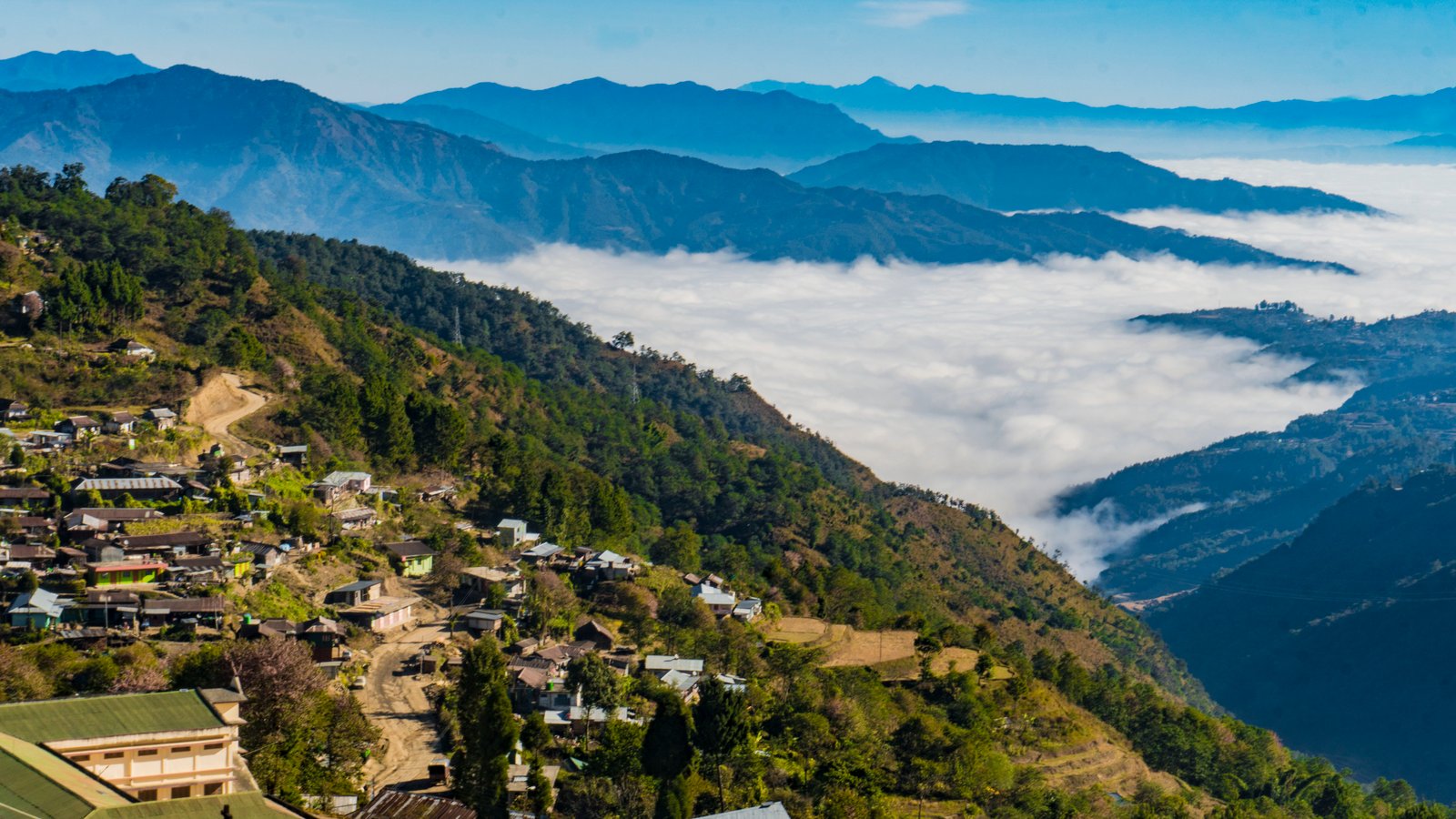 The town of Pfutsero was never on my agenda, and well, neither were many other places I ended up visiting during my three-week backpacking trip in Nagaland. The biggest motivation for visiting Pfutsero was, however, the fact that it is technically the highest town in Nagaland and also the coldest. In the month of December, little snowflakes sometimes claim the adjoining valleys and turn them from a beautiful green to a magical white — though only during the wee hours of midnight.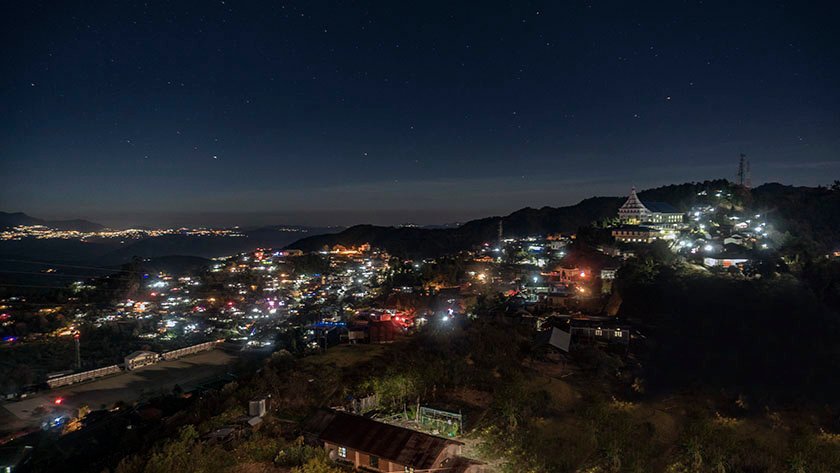 For those who have never heard of it, Pfutsero is located at only 50km from Kohima, but it's surprising how despite being located so close to Kohima, hardly any tourist ever visits Pfutsero, and with such hospitable locals, the fact becomes even more baffling. Civilized by the Chakhesang tribe of Nagaland, Pfutsero remains one of my highlights in Nagaland.
Reaching Pfutsero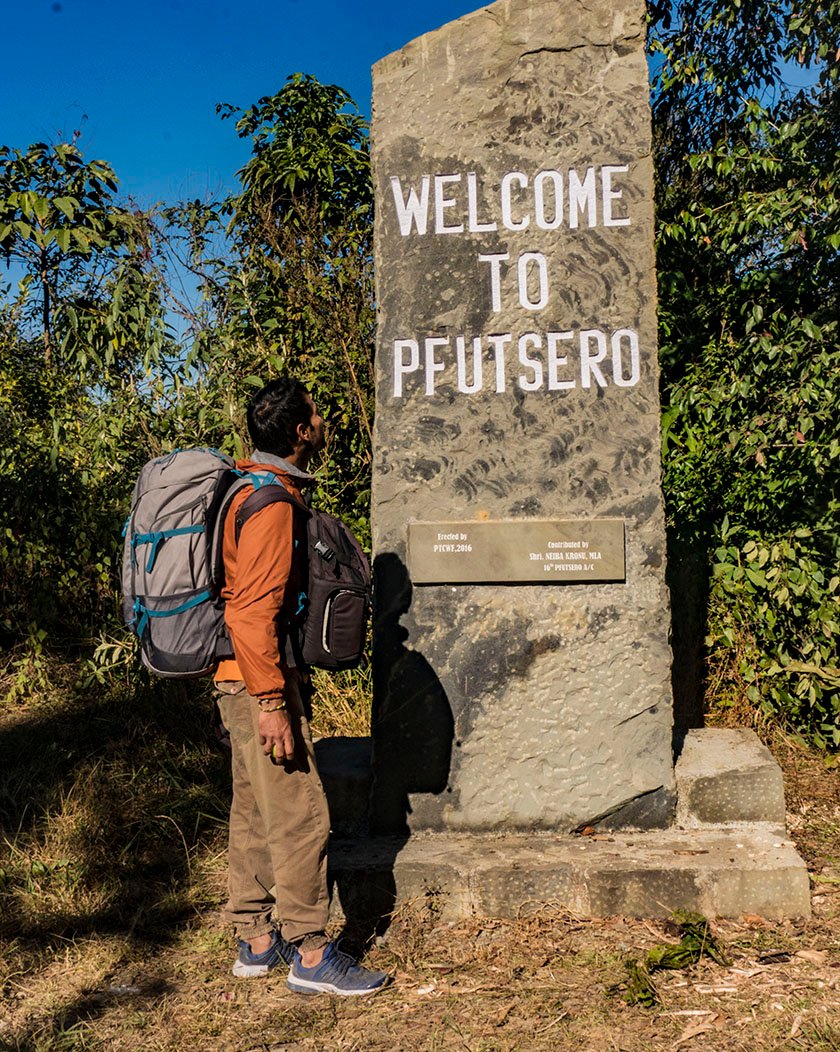 My visit to Pfutsero was undoubtedly quite unplanned. It all happened while I was still staying in Kohima, with more desire than ever to spend a few more days at the Hornbill festival, and met three other travel bloggers (Johann from EscapingLife, Shubham from TravelShoeBum and Jita from TheTravellingSlacker) who were interested in travelling to this much unheard of town. They told me that Pfutsero is the highest point in Nagaland — enough for me to change my plans and join them.
Next thing I remember, all four of us were making our way in a shared taxi, having our own expectation from Pfutsero (pronounced as 'footsero').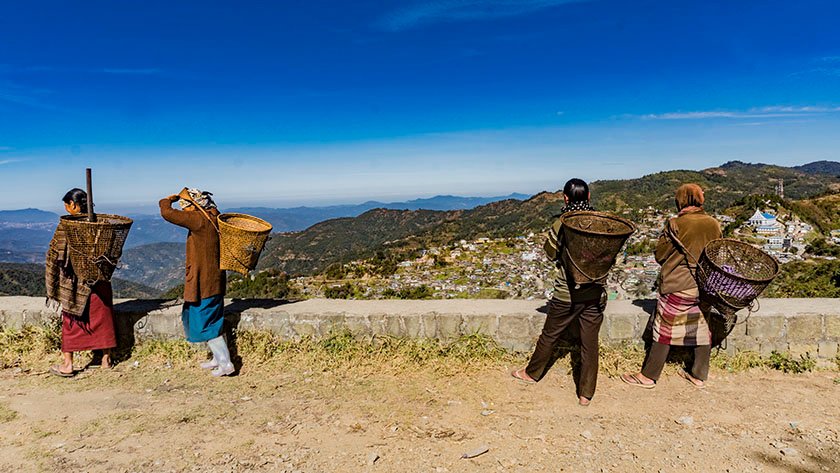 Tip: Those wanting to travel in public transport, as we did, may note that regularly shared taxis run between Kohima and Pfutsero and cost around 200 Rupees per person per journey. Though only 50 km from Kohima, it can take around 3 hours to drive between the two towns, as roads in Nagaland are always in appalling condition. During monsoons, the route becomes even more time-consuming and dangerous, with the total travel time being highly subjective to the frequent landslides. So be warned!
Planning Your Visit: What To See & Do In Pfutsero
Hiking To Glory Peak
Located at over 2100 meters above sea level, Pfutsero is regarded as Nagaland's own little Switzerland. And this is for two reasons: one, because Pfutsero is the coldest civilized town in Nagaland, and two, it's also the highest. And in Pfutsero, Glory Peak remains the highest peak — offering expansive panoramic views over the adjoining valleys.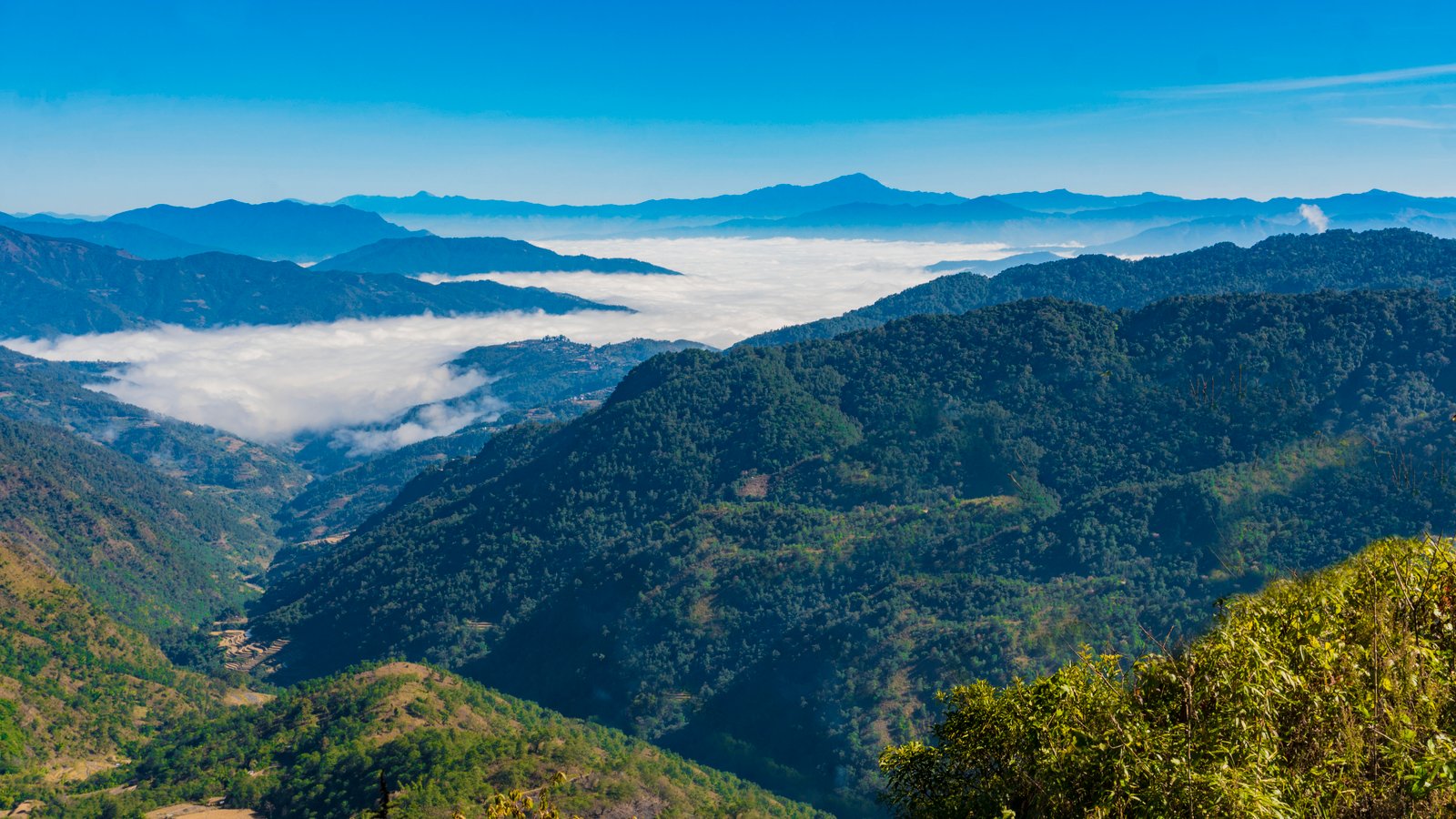 If you've your own vehicle, you can drive all the way to the viewpoint. But even if you're hiking, a gentle 20 to 30-minute walk can take you there. Glory peak also has a massive campsite, enough for a group of 10-15 members. There's a small hut and a beautifully designed treetop sitting area too, to further add to the camping experience.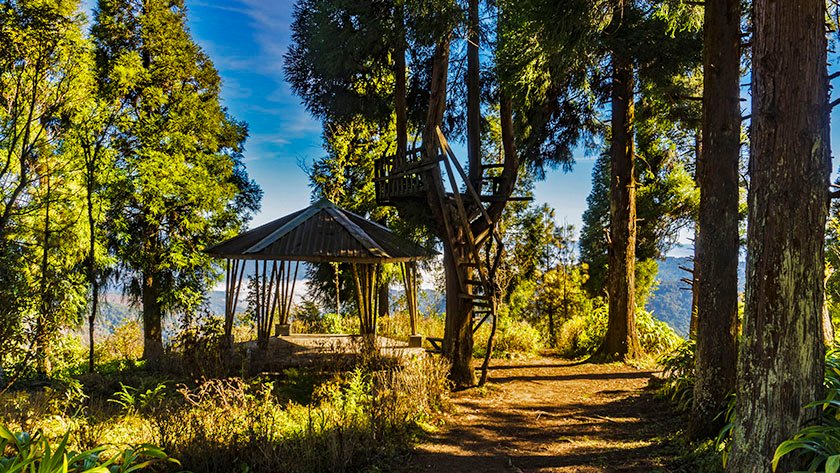 Exploring The Town
From exploring unexpected Cherry Blossoms to sharing smiles with the happy locals, there are plenty of reasons for anyone to wander around the many bylanes in Pfutsero. And if you are picturing Pfutsero as a tiny mountain village, be known that the town is a decent size offering enough attractions and this to see and do.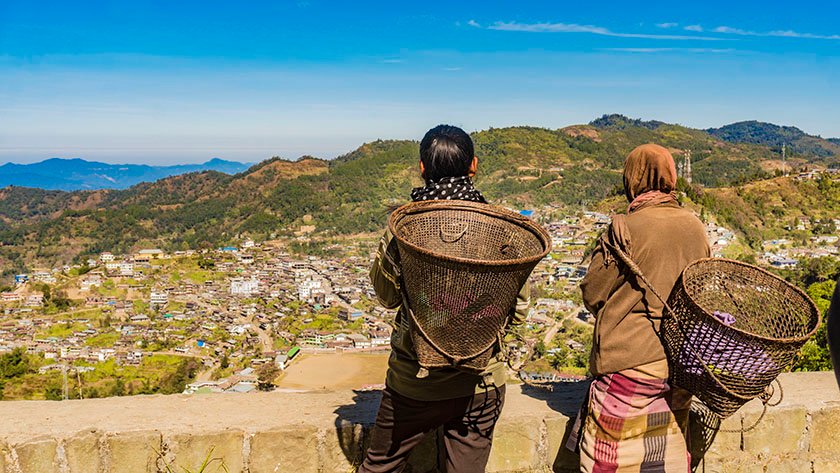 Eat a strange-looking fruit or try a Naga chilly, or simply walk around the neighbourhood and capture some pictures.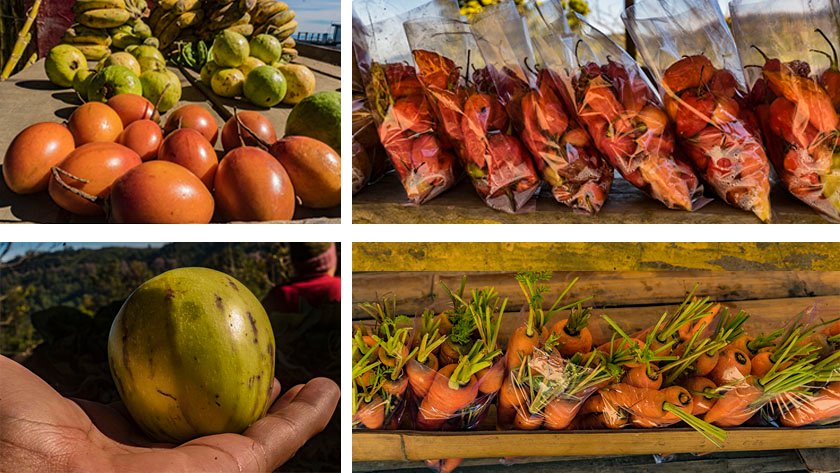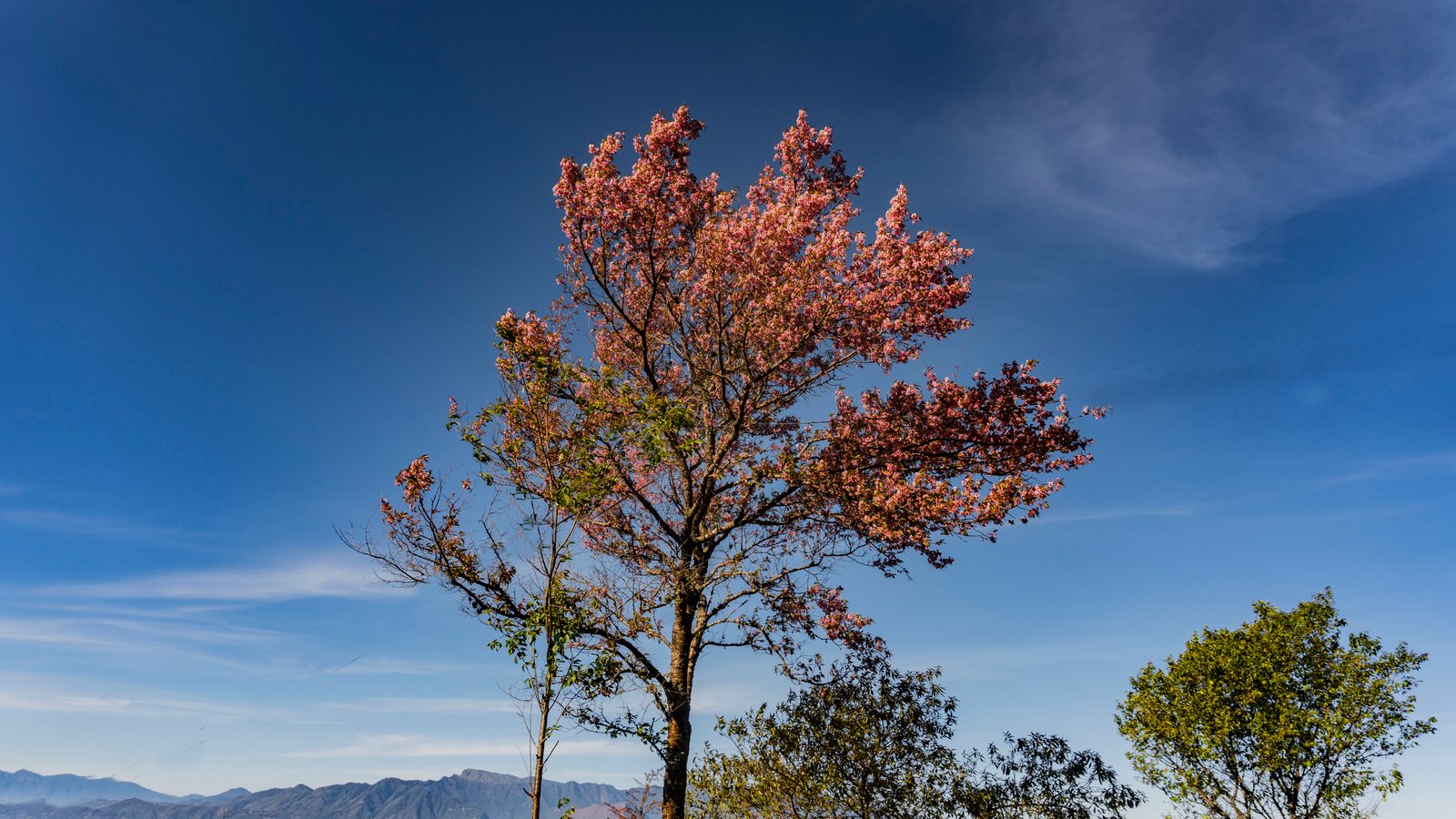 If you visited Pfutsero during Cherry Blossom season (i.e between November and December) you will be treated to immense beauty. But even otherwise, you can surely have great views of open valleys, distant peaks and rice terraces along the slopes.
I particularly loved how hospitable and friendly the local Chakesang tribe in Pfutsero was. Almost everyone was eager to invite us to their home for some rice beer, and if someone was not into it, just follow them in whatever they are doing and start an engaging conversation. People in Pfutsero definitely didn't qualify for the common stereotype of Naga people — i.e strange and uncivilized.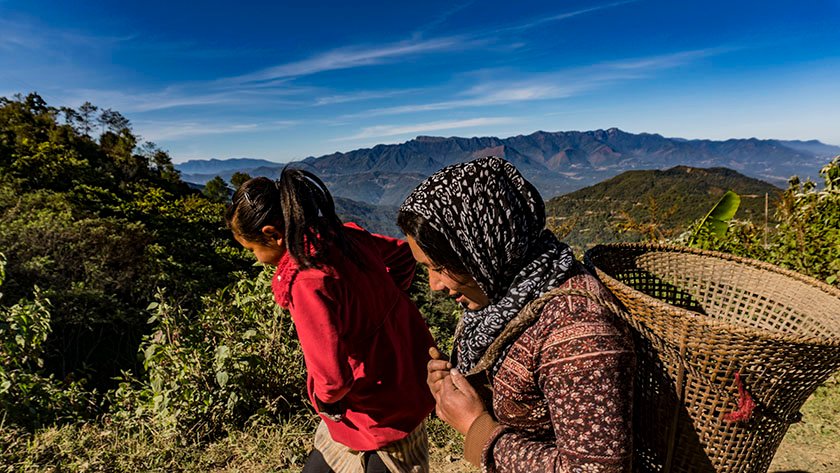 Drinking The Reeeeeal Rice Beer With Locals
Throughout Nagaland, the best rice beer (also the cheapest!) was always only found in local people's houses. Just ask anyone around a few people, wherever you're staying, and you will be taken to a secure abode.
I learned this during my visit to Pfutsero as we happened to ask a group of men about where we can find some rice beer, as they took us to a local drinking place — someone's house. Unlike a price tag of 50 Rupees, for a 200ml drink, as I was regularly drinking in Hornbill Festival for a couple of days, a 1.1L gigantic rice-beer mug, in Pfutsero, only cost Rupees 30. The mug was, in fact, so huge that I couldn't finish it all and had to share.
One cup and soon you're drunk enough to share some stories.
Hiking To Tsupfume
Though Pfutsero-Tsupfume isn't really a hiking trail and the two towns are well connected with a motorable road, the walk is unusually pleasant to miss. Overlooking the gorgeous rice fields, as you make your way towards Tsupfume, you're treated with flowers of all shades rimmed beautifully by the road. Periodic cherry blossoms moreover come your way regularly making the entire scene look quite magical.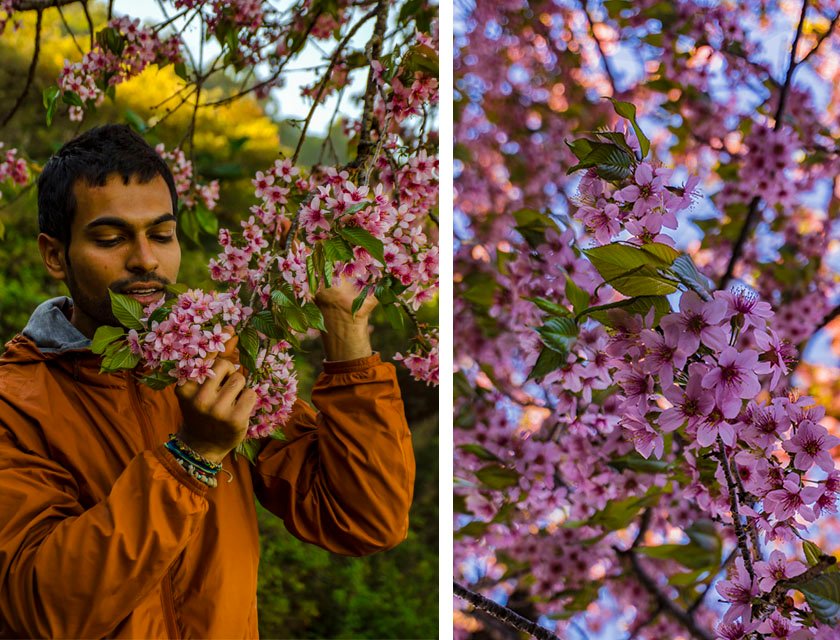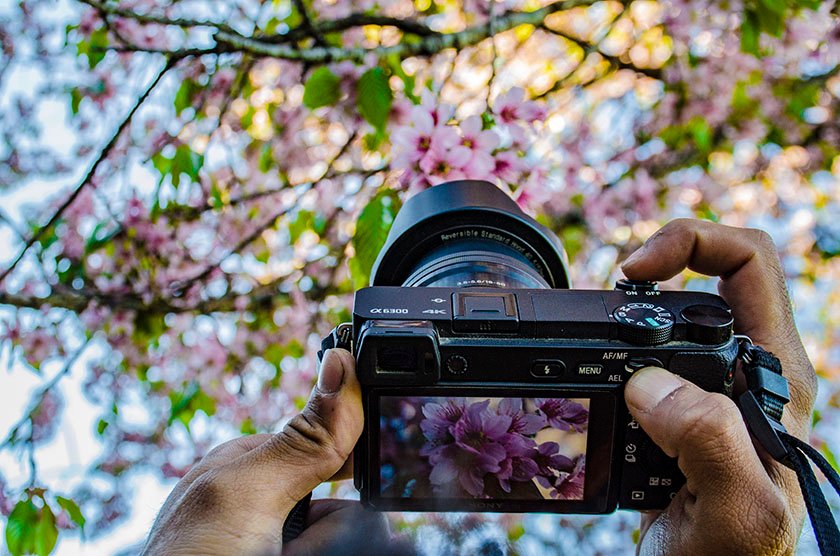 For a 7km straight walk, it takes less than 3 hours to reach Tsupfume (from Pfutsero). Those wanting a bit of comfort can opt for a hired taxi that costs around 800 Rupees per trip. Please note that there are no guesthouses or homestays available in Tsupfume, however, if less in strength (consider 2 an ideal number) a local family may just be more willing in hosting you. There is moreover enough place to camp and stay in Tsupfume.
We also wanted to stay in Tsupfume, but since we were four people we couldn't find a place that had enough space for us. So we explore the town quickly and back to Pfutsero the same day.
Where To Stay In Pfutsero, & Costs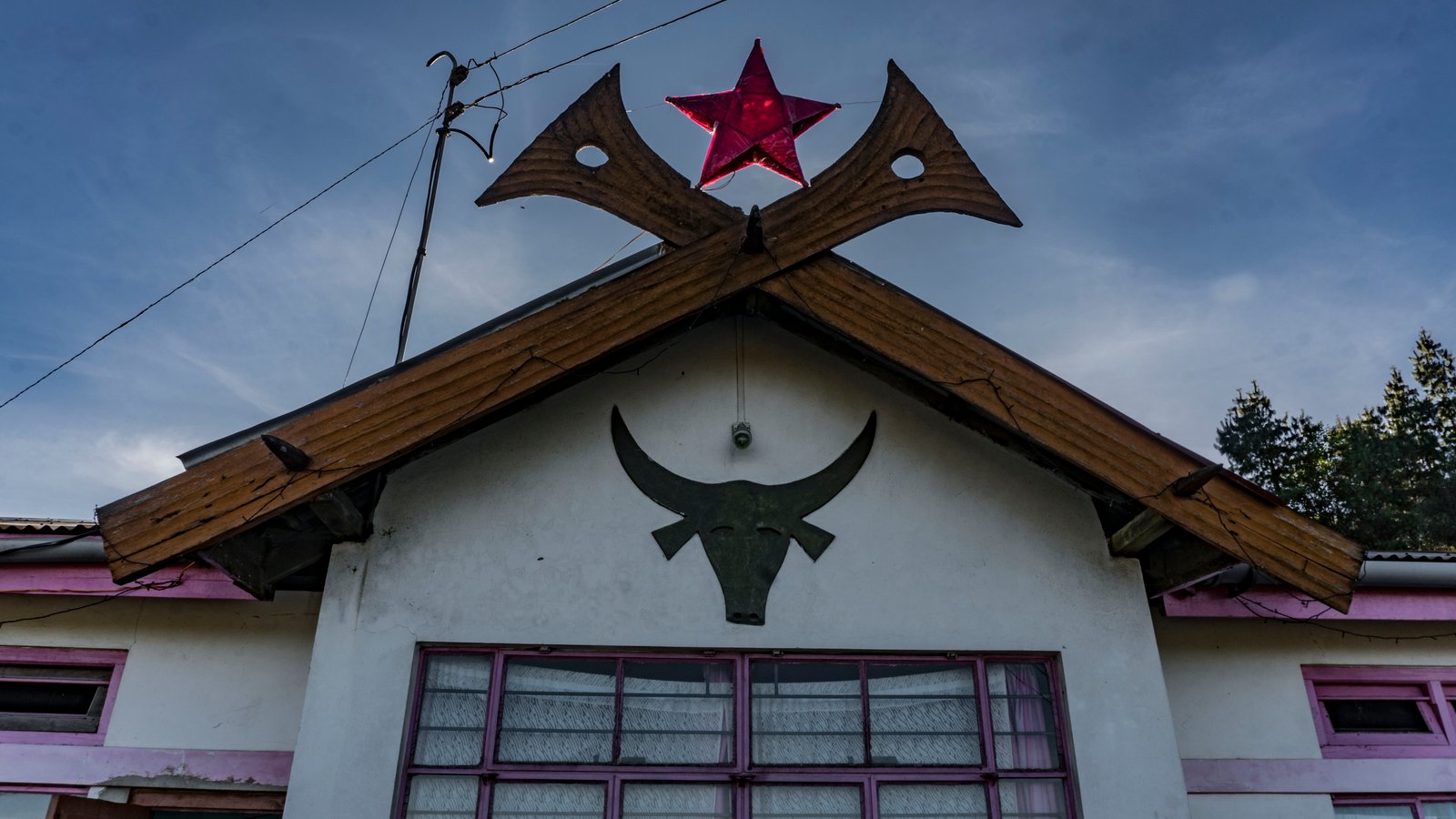 For a regular backpacker, there are enough budget hotels in Pfutsero. We stayed at a place called The Mini Tourist Lodge that charged us 800 Rs for a double bedroom per night. Meals were charged 120 and 200 for breakfast and lunch/dinner respectively. The guest house was located outside of the town, offering beautiful panoramic views of the town.
Also Read: Hornbill Festival Pictures | How To Spend 3 Days For Hornbill Festival & Kohima