When I first visited Maharashtra during a road trip across coastal Maharashtra, I had no idea that Maharashtra has so much to offer. I didn't know what Maharashtra is blessed with white sand beaches, caves, temples, rare wildlife, nature parks, pulsating nightlife in cities… well, I can go on.
Maharashtra is certainly more than just aamchi Mumbai with crowded beaches and Bollywood stars being prevalent. So venture off, take the road less travelled and explore Maharashtra beyond just Mumbai.
Must See Offbeat Tourist Destinations In Maharashtra
Tarkarli: Located only a few hours drive north of Goa, Tarkarli is a cute little offbeat town in Maharashtra best known for long unbroken shoreline and clear waters. The beaches in Tarkatli are great to laze around (consider it as one of the biggest north Goa Beaches with less crowd). The town also offers adventure water sport, including Scuba diving, Jet Ski, Banana Boat Ride, and Parasailing, among others for adventure buffs. For photo buffs, moreover, the village of Tarkarli is a real treat. Just walk across the many intermingled bylanes and capture the essence of rural coastal Maharashtra.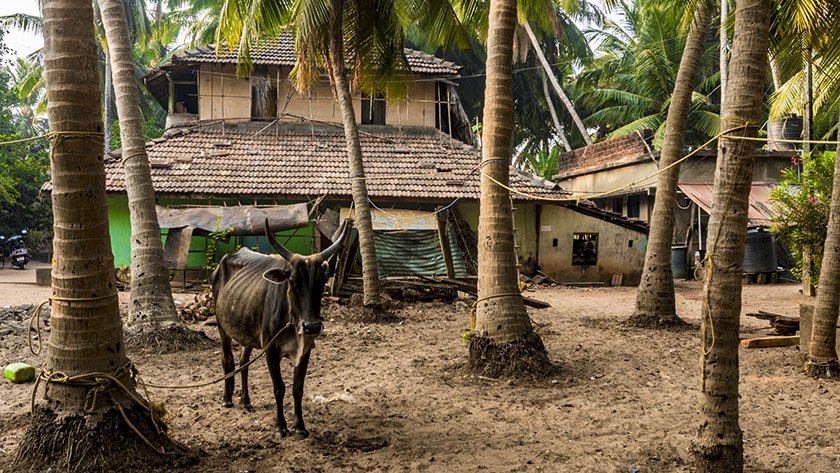 Malshej Ghat: A hamlet located among the Sahyadri Range of the Western Ghats, Malshej is an ideal destination for those who appreciate an untouched flora and fauna and jungles. Complimenting its tourism is the many Buddhist caves dating back their origin to 3rd century B. C. and the abundance of waterfalls during monsoon. Since the forest there is quite dense, offering many walking trails, Malshej Ghat is also becoming popular among trekkers and hikers in recent years. Monsoons are considered the best time to visit because the region is at its greenest of all time.
Harihareshwar: Though Harihareshwar is a popular pilgrimage town in Maharashtra, for those looking for relaxing time, the town of Harihareshwar offers a few clean and quiet beaches, with unhurried and laid-back village life. Towards its north, Harihareshwar is enveloped with greenery and dense jungle. Towards the west, an expanse of white sand shoreline. The town is moreover bordered by the Bankot creek on one side, which is where the river Savitri flows into the ocean and on the other side of the town is the Arabian Sea.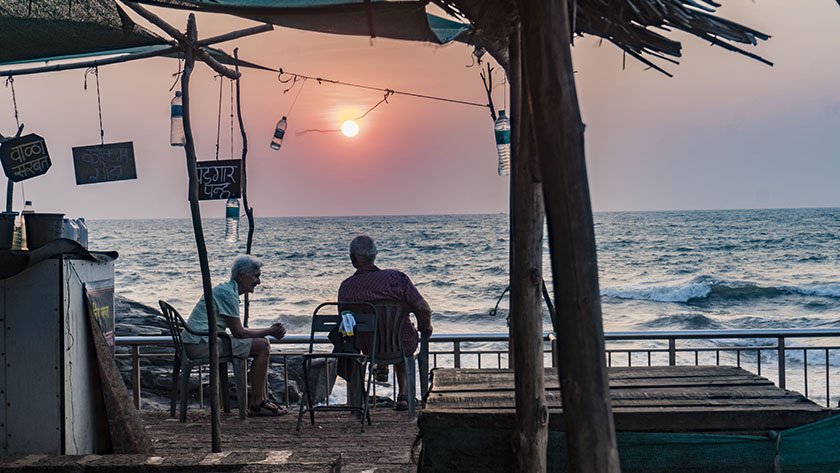 Mahabaleshwar: Though of course, Mahabaleshwar, as a destination is quite touristy it doesn't make it less beautiful. Its forest is as dense and the weather as lovely despite the crowds that throng Mahabaleshwar. So instead of banishing it plans a visit to Mahabaleshwar and you won't regret it. For some ideas, explore the old temple area in Mahabaleshwar (known as 'Kshetra'), try Arthur's seat trail and shop at Mahabaleshwar market. There are moreover many great airbnbs and Mahabaleshwar hotels for a comfy stay.
Malhargad: Malhargad is a hill fort located 30 km from Pune. It derives its name from Lord Malhari, an incarnation of Shiva. Built around 1775, the fort was built to keep watch on Dive Ghat. Its strategic location helped keep an eye on the surrounding ranges. One can look around Malhargad for some time, and the hills around are equally alluring. Malhargad offers a nice weekend trek for history buffs.
Anjanvel Village: One of the many picturesque villages en route Maharashtra coastal state highway 4, Anjanvel village offers an ideal rural escape. People in Anjanvel are moreover very hospitable, with most of them eager to share smiles and engage in a happy conversation with tourists. If you are looking for an offbeat village experience in Maharastra, Anjanvel is a great escape. And yes, there are a few guest houses available in Anjanvel.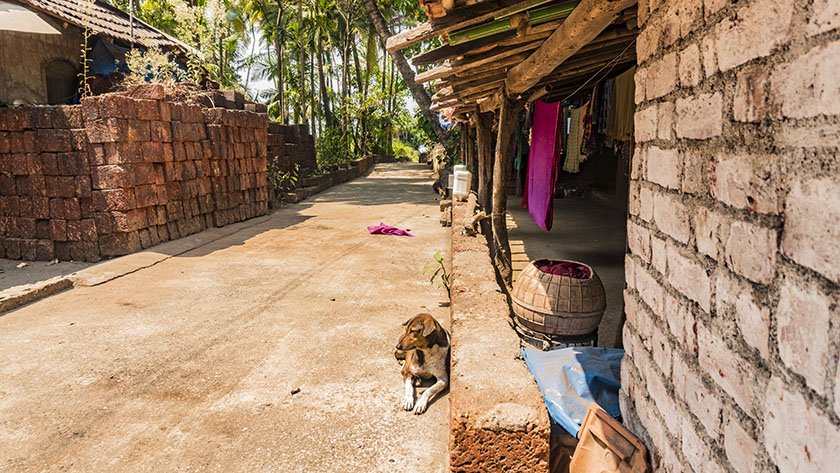 Amboli: A quiet hill station in South of Maharashtra, Amboli is situated in the plateaus just before the state of Goa begins. It's one of those places meant to relax and unwind. An ideal weekend getaway, Amboli offers some breath-taking sunset and viewpoints with a waterfall (Amboli waterfall) just 3 km from the town. Visit Amboli if you are looking for a good escape and experience a quiet and secluded life for a few days!
Have you explored Maharashtra? Do you have anything to add to the list? Spill in the comments below.