Since I quit my job to travel in 2015 and became a full-time nomad, I've learned that long-term travel tips are something you learn with experience. When you're on the road for months, you've to think and act differently. From holiday packing tips to maintaining a daily personal routine to keeping a hold of your budget, long-term travel is a different deal altogether.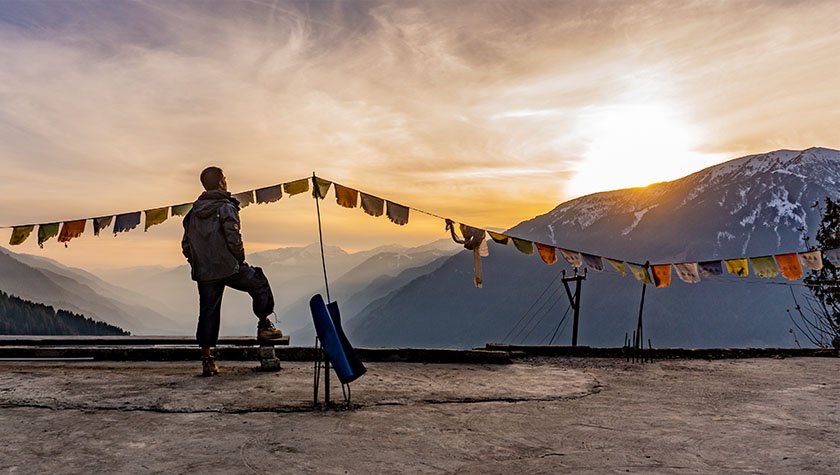 I remember when, before becoming a full-time traveller, my weekend holidays had only one agenda: to relax, unwind, and not care about a thing. I would pack anything, spend carelessly and not care about any travel tips to follow.
So yea, where long-term travel offers an amazing life experience, it does come with its own set of challenges, and these travel tips (that we are going to discuss later in the article) will help you maintain your new nomadic lifestyle and avoid chucking it all in after a few weeks.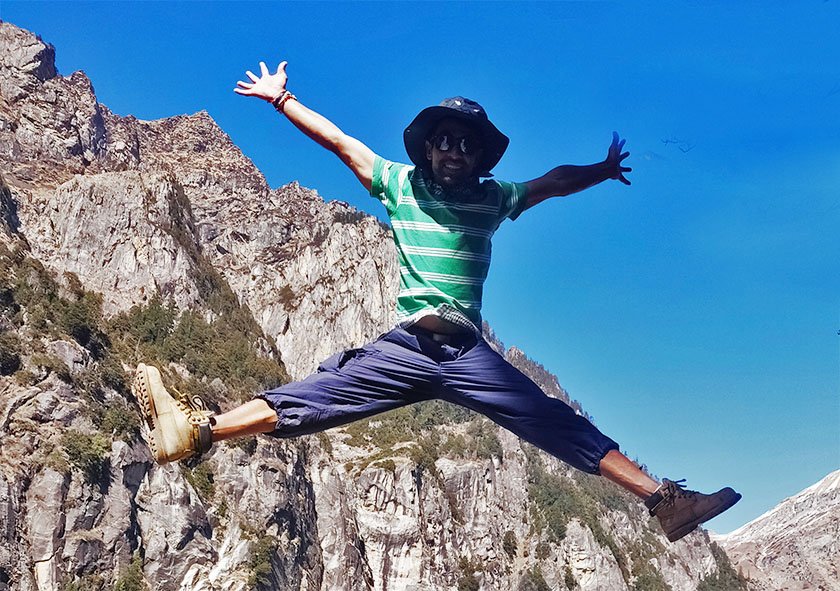 Travel Tips 1: Pack Light
When you are planning to stay on road for months, the most important thing to keep in mind is to pack light. And to do that, invest in a good lightweight backpack and other accessories. From small things like carrying polo T-shirts (that you can roll and shove in any corner in your backpack) over carrying fancy shirts to investing in a light-weight travel towel over a traditional big-sized one, smart-packing travel tips can make your journey a lot easier.
For example, when I started travelling and blogging I owned a bulky 2-kg Nikon DSLR, and its size and weight always curbed me from carrying a few extra pairs of clothes. Moving forward, when I decided to change my camera, I bought a Mirrorless Sony, weighing less than half a kilo and a size almost half that of the Nikon's, and I cannot tell you how big of a difference it has created. See my travel blogging photography equipment for more travel tips.
I mean packing light may just sound like an obvious tip, but I've seen people still failing at it miserably. Invest in a good lightweight backpack from a reputable store. Don't stock up on basic toiletries at home, you can buy them anywhere and you'll find a lot of hostels now supplying these. Try to avoid the extra weight and just pack the essentials. Read further here: what I pack for my travels.
Packing light may just be one of the most clichéd travel tips, but it can really make your journey smoother if you oblige to it. For example, I take only what is necessary, and if I really need something, I buy it on the way. It's not hard to find medicine, toiletries, clothes or even an umbrella, anywhere in the world – and that's pretty much all you need to survive while travelling.
Packing light may just be one of the most talked about travel tips, but it is quite useful.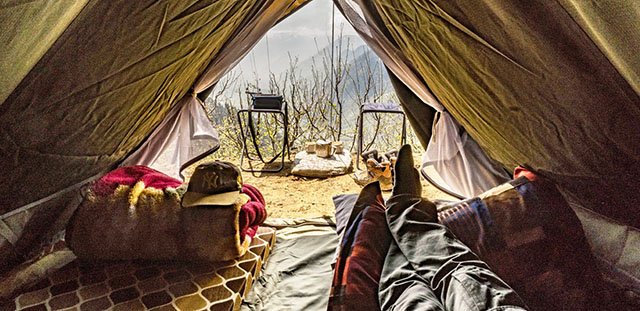 Travel Tips 2: Save On Accommodation
For a long-term traveller, Accommodation is a big expense, making it important to be careful to not end up bleeding too much money when booking a place. I have travelled across Europe once without spending anything on accommodation.
And how I did do it?… By using hospitality networks. Use hospitality networks like Workaway and world packers to travel without money. It is by using these networks I have had some great experiences while travelling in Europe, including learning horse riding in Germany. Using such networks is one of the common travel tips I have always shared.
If you're travelling someplace for only a few days, try Couchsurfing. There are hundreds and thousands of hosts welcoming travellers in their homes across the world. A Couchsurfing experience is moreover always fun and you make great friends with your hosts. See my Couchsurfing experience (during my 24 hours of travel in Zurich) video for more useful travel tips about it. Watch the beginning and end of the video for the Couchsurfing part or the full video for my Zurich to Mount Titlis tour.
For those who want to pay and have full freedom as they travel, the best way to save the maximum is by renting a property. Not only renting a property/apartment is cheaper, but it also comes with benefits like getting a bigger, better, and home-like space – all at a fairly cheaper price, just like these modern apartments for rent in Macon where you can also have access to state-of-the-art gym facilities to maintain your fitness and swimming pools to splash on.
Use booking.com's apartment page to find one of the biggest online inventories of holiday apartments across the world. Other than booking.com, I prefer and have tried Airbnb in India and have shared this as a frequent travel tip I often share. I also suggest you read how to find cheap accommodation in India's blog for more related information.
Travel Tips 3: Long-Term Travel Is Slow Travel
If you move too fast and try exploring new places every day, exhaustion and uneasiness will eventually take over and outweigh the pleasure of traveling. I remember I did the same mistake during my first ever indefinite solo travel journey (to Bhutan) which happened to be my first backpacking trip after I quit my job to travel.
For a period of almost 20 days, I moved at a frantic pace, hopping from one city to the other, trying to explore as much of the country as possible in minimum time. Naturally, uneasiness took a toll and I had almost decided to quit traveling. Then as I exited Bhutan and entered India to explore the Northeast region, I met a couple from France who had been backpacking in India for the previous 3 months.
They had not seen anything beyond Goa and a few places in Northeast India and yet seemed in no hurry. They had almost made traveling their lifestyle. They would wake up in the morning, do yoga, take their time to enjoy breakfast and spend the day with no agenda. And their life seemed perfect.
Slow travel isn't not only comforting to the body but is also more mind invigorating. By traveling slowly, you learn and appreciate local life and culture in a way you otherwise don't.
And while it is possible to travel at a frantic pace for a month or so, it is not sustainable in the long term, making long-term travel is only possible if you're a slow traveler. Taking time aside for relaxing and just taking it easy is the only way to go.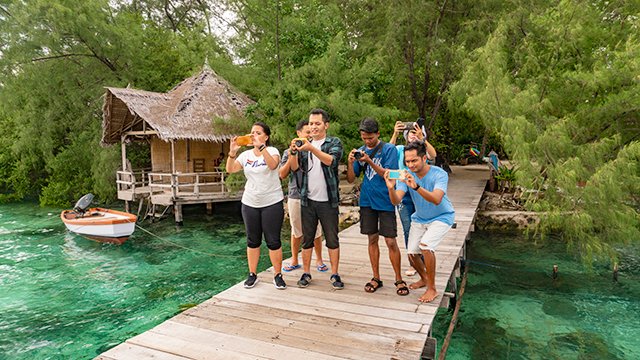 Travel Tips 4: Make Friends Or Find A Hobby
The only downside of long-term traveling is that it can be boring. Whether you're traveling solo or with a partner, if you're traveling slowly and staying put in one place for weeks, you will eventually need something to keep yourself busy. Some people keep themselves busy by going out and making new friends every day, while others do it by finding an interest: photography, reading a book or something else. For me, for example, it was blogging.
And for more inspiration, read these inspiring travel quotes (that are a good fit for every situation) and these mountain and hiking quotes for something more situational.
I remember when I initially started traveling (and I started as a solo traveler) loneliness took over a few times so intensely that I had almost decided to return home to my normal life in New Delhi. Being an introvert, making new friends every day was never an option. But as I started blogging, I found it easier to keep myself engaged.
Blogging, for me, has now become a way to sustain my travel goals, initially, it was to only keep myself busy. And if it were not for this new hobby, I would have quit traveling a long time ago!
Related Read: How To Make Friends While Traveling Solo & Not Feel Lonely
Travel Tips 5: Understand Why You're Traveling
Just like before you start something new you know why you want to do it, for traveling too, it's important to understand why. If you're jumping into the rollercoaster ride of long-term travel, ponder over why you've decided to take this new path. What's your travel goal? What are you hoping for from this experience? Because once you start, you will have hard times on the road and it is then you will have to remind yourself why you are doing it in the first place.
For example, when I quit my previous lifestyle and decided to travel indefinitely, I did it because I wasn't happy with the corporate lifestyle. At that time I didn't know that I'll make travel blogging my lifestyle career but I knew that I want to travel for a year or two at least and find out about my passion. The entire agenda was to explore how different communities around me live, meet people and introspect. And this idea helped me keep going despite many lows during my initial days of traveling.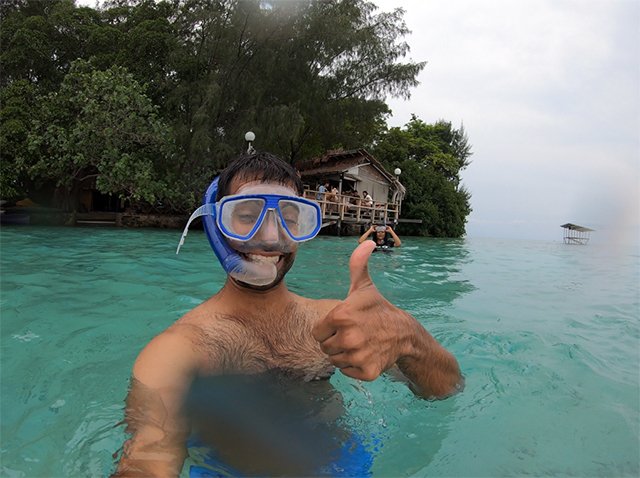 Travel Tips 6: Don't Plan Too Far Ahead
To be honest, in long-term traveling, planning doesn't work, because there will be times when you will end up in places where you won't feel very comfortable while there will be others where you'll think you belong and want to stay forever. It has happened to me so many times that I visited a place with so many expectations, and once I arrived there, I just wanted to leave.
So I decided "Why do I keep planning if I am in no hurry?" Now whenever I feel like leaving, I leave. And if I feel I belong to a place, I stay put for as long as I feel right. Going with the flow is the best way to deal with long-term planning!
For example, when I volunteered in Australia, I originally planned to stay for only a week, but I ended up staying for over two weeks (despite having only 1 month in the country in total) because I loved the place.
So yea, use these travel tips and let your feet take you to places!