Traveling around the world has many benefits – you must have read this line a gazillion times by now, but benefit as a term is subjective. I believe more than a benefit, traveling allows us to understand things beyond us and have a wholesome perspective of seeing and understanding places, lifestyles, cultures etc. But all that can get lost if you are constantly getting concerned about belongings, carrying things more than your requirements, and more so consuming, consuming and consuming
Most people get overwhelmed when trying to pack and end up throwing their entire closets in oversized luggage. Being a minimalist is a scary thought sometimes. But once you try it, there is a draw to convenience and sustainable practices that are more appealing than you thought. 
Minimalism traveling can be true for small day trips to the town just 10 minutes away. Of course, being a minimalist doesn't always look the same, but the more practice you have with the concept, the better you will get at it.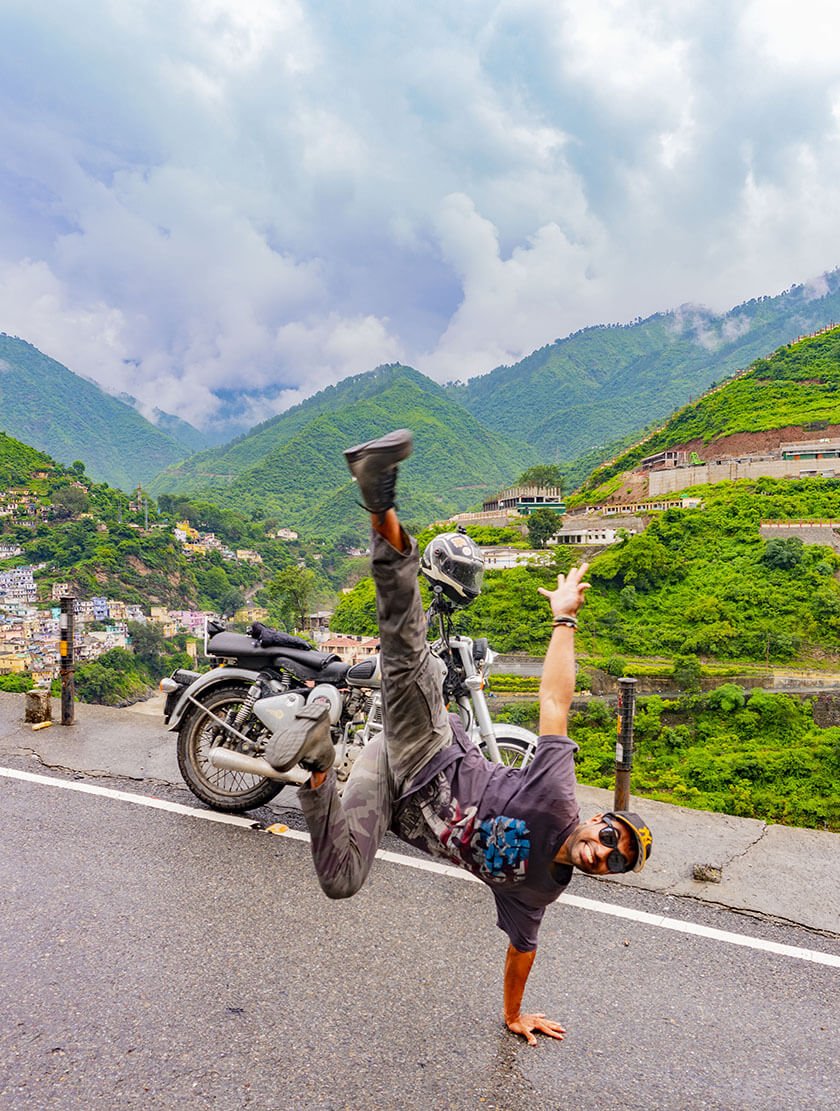 What Does It Mean to Be a Minimalist While Traveling?
While traveling, the goal is to pack only essential items that are reusable. But minimalism in travel applies to leaving a smaller carbon footprint. We can apply minimalism to travel, energy use, and sustainability in almost everything we do when wandering the earth. 
While it may be easy to understand, it can sometimes be harder to conceptualize when it comes to your own stuff. So often, we can rationalize needing just about anything. That's why there are some important questions to ask yourself before you even start packing your bag.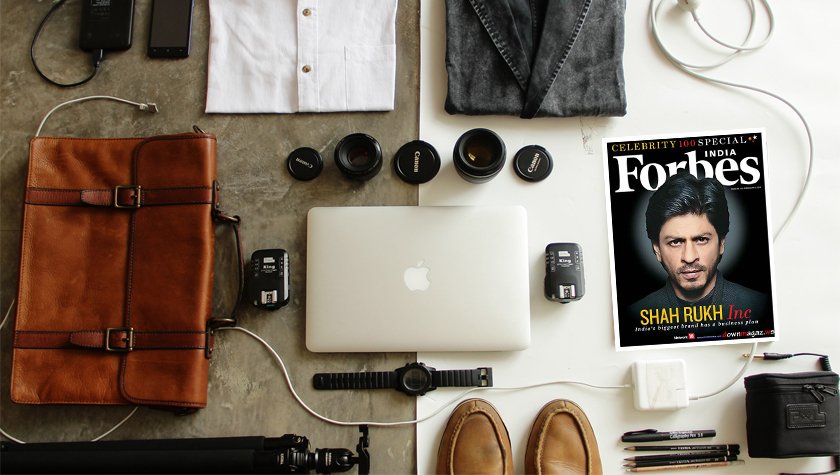 Questions to Consider: 
Do I have anything that I need double of?

Which clothing pieces can be mixed and matched? 

What kind of trip is this?  I.E., weather, activities, etc.

Are there more earth-friendly products that I can use? 
How To Do It 
You may feel overwhelmed when thinking about being a minimalist and how it works with traveling. This is because minimalism can crossover into many sections of life. That's why the best thing to do is break it down into sections and aim to check a few things off the list. Then, you can apply what works and eliminate what won't. Or you can get the habit of applying minimalism to one area. Then, once it becomes natural, you can continue to add more. 
It's important to start with the easiest applicable scenarios. When you take on something bigger, it's easy to feel discouraged and throw the concept out altogether. However, when you do it correctly, you will not only impact the environment but also feel lighter, both literally and figuratively. 
Let's talk about the most significant themes when traveling.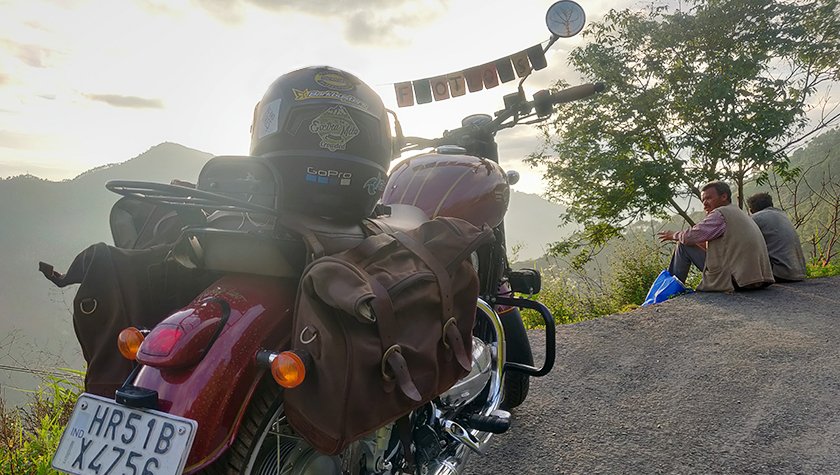 What to Pack?!
Packing may be one of the most straightforward concepts, but it is initially hard to apply. Don't panic! We have had a month's worth of clothing for a weekend trip. The fear of not having the right outfit is often why half our suitcase never gets touched. If we are checking bags, then we aren't as sustainable as we could be. So let's talk about what to pack and how. 
Suitcase
The suitcase is where we can really go after the idea of minimalism. Chuck your full-blown suitcase and go for a carry-on. Depending on whether you are going across seas for weeks or just to another state is important to understand when thinking about size. Smaller trips are when you can use something like using a duffel bag as a carry-on aside from your backpack, which can be a good idea. 
Either Way, Consider These Tips and Tricks
Pack your neutrals. Most if not all your clothing should be neutral on the top and bottom so you can mix and match. If you bring black and white tops and bottoms then you can also mix in a few pieces of color. 

Consider your number of items. With mix and matches, you should bring clothing that is important to the type of trip you are going on. This mainly focuses on climate. If you are going to a warm destination, 2 pairs of shorts, 2 shirts, a pair of sneakers, and flip-flops work. If there is a special event 1 or 2 outfits work. This allows for you to be the least while having options. 

Watch out for patterns. If everything is patterned then it may not work together. You should have at least one bottom and one top completely free of patterns. 

Accessories like sunglasses, bags, jewellery, and anything else should be limited to one of each if necessary. 
Backpack or Weekender
The best route you can take is downsizing to a weekender. However, this is not always possible. If you are able to do a duffel bag then everything above applies to this concept as well. But backpacks are a little different. Sometimes people need to bring their laptops to work. But going through the process of elimination can also be done for this. 
The backpack should be reserved for aeroplane essentials. When it comes to having electronics most people bring their phone, their laptop, an iPad, headphones, and more. The first thing is that you don't need both an iPad and a computer. If you can work from one this leaves room for other things like aeroplane essentials. 
A book is one of the best options for making time fly by. But some of us that love to read can find ourselves stuck with too many books. That's why in this case a nook or electronic ready gives us unlimited options to read in one place. 
Aeroplane essentials are always packing one pair of everything in case your bags get lost. It also may mean one thing to keep you busy. This could be headphones, a book, or something to watch movies on. It may also be earplugs or an eye mask. Having room for this is important. 
Transportation 
Zipping all over the world by plane definitely contributes to the carbon footprint that you are leaving behind. If it's possible to take a bus or train to a destination within your country this is the first step to being a minimalist in this area. This isn't always possible because we do love to travel overseas. 
But once you reach your destination forget the Ubers and taxis. Try to do things on foot or even in some cases bike around. This is not only healthy for you but much more environmentally friendly. It minimizes your impact on the environment. 
The Destination
The point above leaves us focusing on our destination. If you are really committed to being a minimalist then choosing your destination carefully can be crucial to the process. Here are some 
ways we can do this. 
Travel Locally
First, we can travel locally. There are so many reasons to do this. It addresses nearly everything above. For starters, you are giving back to your community in so many ways. You also eliminate your carbon footprint by using less transportation. Locally can mean a few things starting from big like your whole country. (hello road trip) or check out your state and surrounding towns. This leads to some other great benefits. 
Buy Locally
When you travel locally you can buy locally. Step away from the chains and invest in individually owned businesses. This can be everything from boutique shopping to hanging out at all the local restaurants. Going to a farmer's market is a chance to do it all at once. You'll find all the businesses gathering in one area which makes it easy to support as many as you can. 
Eliminate Touristy Destinations
This is a weird one when first brought up but after a little explanation, it makes all the sense in the world. No matter where you go, think about going off the beaten path. Not only is it incredible to find a destination that is special to you but you can invest in areas that do not get a lot of economic growth from tourism. You won't have to fight with traffic or densely populated areas. 
While hitting up touristy spots may be popular, they can also be overrated. Take your time to do research on unique spots that could benefit from your being there. This especially tries to destinations where there are programs to build the community. Volunteer trips are one of the best ways to do this and explore internationally. 
Having  a Great Time While Being a Minimalist
Most people think that they need more to have a great time. But when traveling less really is more. You can get around faster with less to carry, you can explore places that have yet to be discovered, and so much more. It's exciting when it comes to investing locally because you are improving an area that is near and dear to your heart. Or if it is a community that needs more help, you are adding purpose to your trip. 
It will not always be possible to skip a plane ride. But that doesn't mean you can't pack like a minimalist. Or maybe you are in it for the long haul. That's why choosing to walk, bike, or use public local transportation is important. As mentioned not everything has to be done at once. But picking one or two things that apply to your trip the most is how you will succeed and have a great time.