The beauty of Kerala attracts millions of tourists every year, most of whom are family vacationers. This state in India not only brings families closer through varied activities but allows them to explore some of the most breathtaking locales. So if you want to take your loved ones on holiday and have been searching for places to visit in Kerala with family, we've just the list for you!
Best places to visit in Kerala with family
Thekkady
Home to the largest tiger reserve in India, Thekkady is a nature lover's heaven. It is among the best family trip places in Kerala as it has a cool climate, making outdoor activities pleasant. Families can enjoy nature in its pristine form here and visit the cardamom, tea, and coffee plantations. There are also several majestic peaks, waterfalls, and rivers in Thekkady, which you can explore. If you are into birdwatching or jungle safaris, there is no other place like Thekkady.
Things to do in Thekkady:
Go on boating tours
Enjoy bamboo rafting
Visit Mangaladevi Temple
Enjoy elephant rides
Munnar
A quaint town in Kerala, Munnar is one of the most beautiful hill stations in Kerala for family visits. Set at the height of 6000 feet, Munnar is home to splendid valleys, hills, and rivers, which can be viewed from numerous viewpoints. The rocky terrain of this place makes opportunities for trekking and camping. Munnar is known for its lush greenery and unending expanse of tea estates. Moreover, kids can spot endangered species like Neelakurinji and Nilgiri Tahr. No doubt Munnar is one of the most sought-after destinations covered in all Kerala family tour packages.
Things to do in Munnar:
Stay in a treehouse
Camping at Echo Point
Spot rare animals at Eravikulam National Park
Enjoy shikara ride at Kundala Lake
Enjoy a picnic at Lakkam Waterfalls
Alleppey
Spend a laid-back vacation in Alleppey, known for its serene backwaters. Also called the 'Venice of the East', Alleppey has more than a thousand houseboats that families can stay on and enjoy their Kerala holiday at its best. These houseboats have air-conditioners, cozy living rooms, a kitchen, modern toilets, and even a balcony. They take you to peaceful locations with fringed coconut trees on the side and cover various villages, plantations, etc. Other than this, beaches are quite famous here as well.
Things to do in Alleppey:
Get to know about the village life in Kuttanad
Watch the sunsets at unspoiled Pozhiyoram Beach
Interact with baby elephants at Elephant Training Camp
Visit the famous Marari Beach
Learn coconut craft at International Coir Museum
Wayanad
With a plethora of tourist places, Wayanad remains one of the best places in Kerala to visit with family. It boasts pleasant weather throughout the year, inviting families from all across the world. Untouched woods, misty mountains, and vast plantations make Wayanad a great place to spend time in nature in peace. This place also has many wildlife sanctuaries, reserves, and national parks that protect the rural life in the forests. Kids will learn more about the animals and enjoy the soothing temperatures while exploring the famous tourist attractions.
Things to do in Wayanad:
Go on a jungle safari in Wayanad Wildlife Sanctuary
Visit Asia's 2nd largest dam, Banasura Sagar Dam
Visit Neelimala View Point for panoramic views
Enjoy boating at Pookode Lake
Visit The E3 Theme Park
Kottayam
Blessed with nature's bliss, Kottayam has numerous churches, charming hill stations, beautiful temples, and pristine waterfalls. In addition, the backwaters and the verdant Western Ghats add to the charm of Kottayam. Kids can enjoy a visit to the rubber, coconut, palm, and spice plantations. Though Kottayam is not the most famous place to visit in Kerala with family, it is no less beautiful than Munnar or Alleppey. So, if you want a peaceful retreat, visit Kottayam in Kerala.
Things to do in Kottayam:
Have a picnic at Nadukani
Explore the Island of Pathiramanal
Take a village tour of Nattakom and Panachikkad
Visit Kota Thavalam, a hill station
Click pictures at Marmala Waterfalls
Trivandrum
With rolling green hills, Trivandrum is a great place to visit with family in Kerala. It is also called the "Evergreen City," and the beautiful tourist places here will leave you fascinated. Trivandrum is blessed with alluring temples, historical monuments, splendid beaches, grand palaces, tea, coffee, and spice plantations. Art and architecture are a huge part of this city as it is a historically significant city, which can be seen through various structures in Trivandrum.
Things to do in Trivandrum:
Savor filter coffee at Indian Coffee House
Visit the famous temples
Relish nature at Neyyar Wildlife Sanctuary
Enjoy boating and fishing at Neyyar Dam
Shopping at Chalai Market
Kochi
Kochi or Cochin is among the top family-friendly places in Kerala, especially for those who love historical places. This city has been a major port since the 19th century, built by the British for foreign trade. Moreover, among the top places to visit in Kochi, the World Travel & Tourism Council has rated it among the top three tourist destinations. On a houseboat tour, you can stop in between and enjoy fishing or a picnic that will strengthen your family bond.
Things to do in Kochi: 
Take a history walk to Mattancherry Palace
See Chinese Fishing Nets
Play with elephants at Elephant Training Center
Explore Jewish culture at Paradesi Synagogue
Visit Fort Kochi, a must-visit place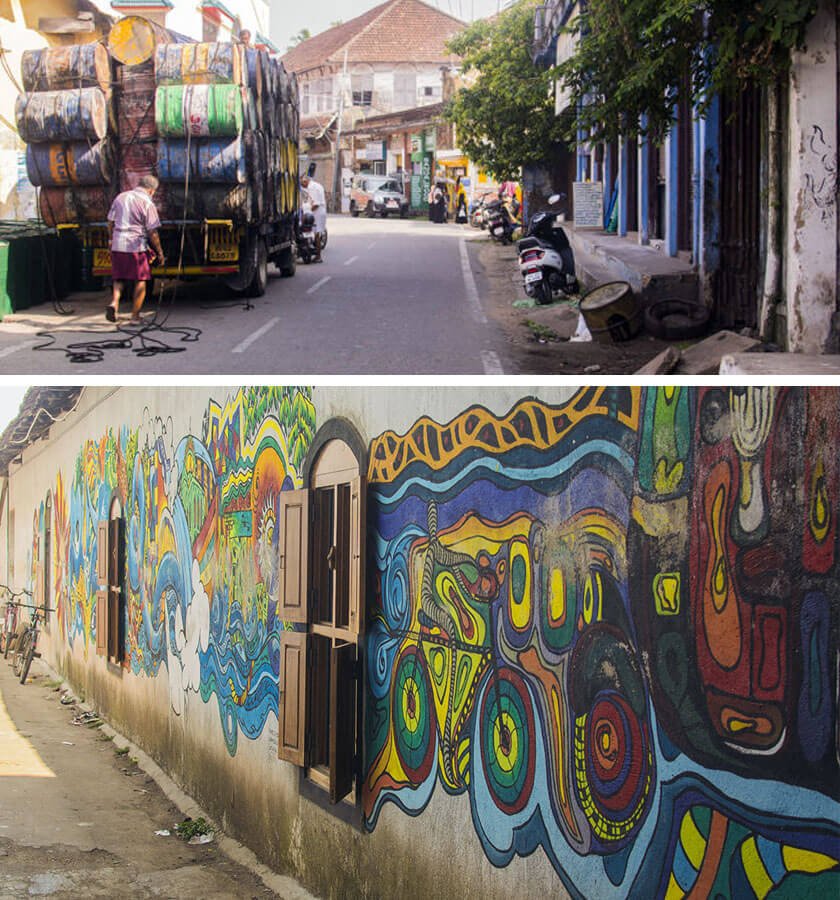 Kovalam
A beach town situated within the boundaries of Trivandrum, Kovalam is one of the best Kerala tourist places to visit with family. Its beautiful beaches make Kovalam a must-visit on your Kerala trip with family. Apart from this, you can visit many historically important places like Halcyon Castle. Hindu temples, churches, and mosques comprise the spiritual part of Kovalam. Vizhinjam seaport, located around 3 km away, is famous for its delicious food items.
Things to do in Kovalam:
Stay in a houseboat for a night
Savor a hearty meal at German Bakery
Get insights into the local culture at Gramam Village Fair
Witness scenic beauty at Vellayani Lake
Spend time together at Lighthouse Beach
Kumarakom
Offering immaculate views of the emerald backwaters of Kerala flanked by luxuriant vegetation and paddy fields, Kumarakom is an enchanting backwater destination in Kerala for families. It is a cluster of tiny islands on Kerala's largest lake – Vembanad Lake. The tourist places in Kumarakom offer beauty and peace and have something for every type of tourist. Families can cruise on the serene backwaters and rejuvenate with Ayurvedic Spas along with a spiritual escape to famous pilgrimage centers.
Things to do in Kumarakom:
Indulge in boating, angling, and yachting
Spot colorful birds at Kumarakom Bird Sanctuary
Watch a Kathakali performance
Trek to Aruvikkuzhi Waterfall
Witness Nehru Snake Boat Race (August)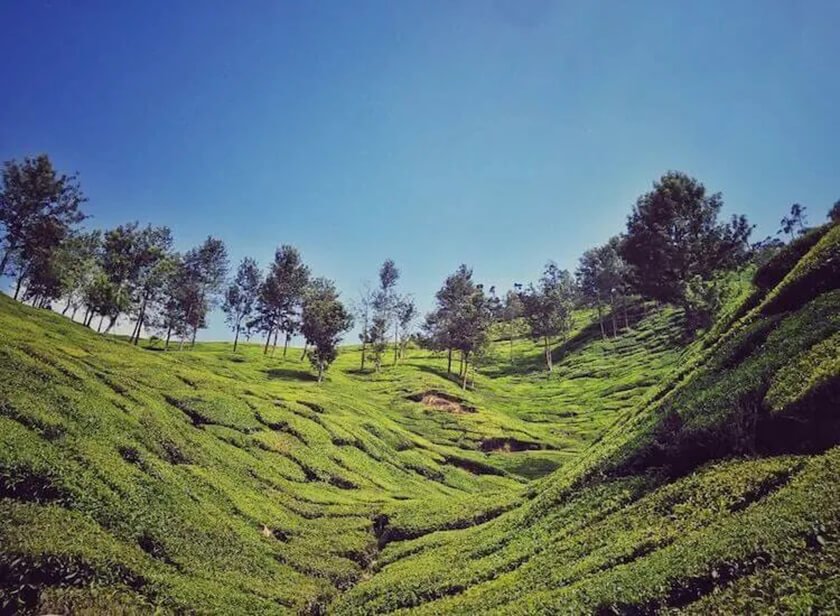 Kozhikode
One of the best tourist places in Kerala for families, Kozhikode is Kerala's largest city. It was founded by Vasco Da Gama in 1948 and is largely known for its natural charm and splendid views. From adventure lovers to nature lovers, kids to the elderly, Kozhikode has many fun activities that entertain tourists of all ages. September to March is a great time to plan your Kerala family trip and enjoy the pleasant weather.
Things to do in Kozhikode:
Go swimming at Kozhikode Beach
Witness Kerala's beauty in Kozhikode backwaters
Take a walk on Beypore Beach
Enjoy rides at Lion's Park
Visit Pazhassi Raja Archaeological Museum
Best Time to Visit Kerala
Kerala is a year-round destination. However, for a great travel experience, October to February is the best time to visit Kerala. The temperature in Kerala fluctuates between 10°C and 25°C in winters, making sightseeing enjoyable. From hill stations to beaches and backwaters, all the places boast pleasant weather.  Kottayam, Alleppey, Varkala, Kozhikode, and Thekkady are perfect to visit during winters for families.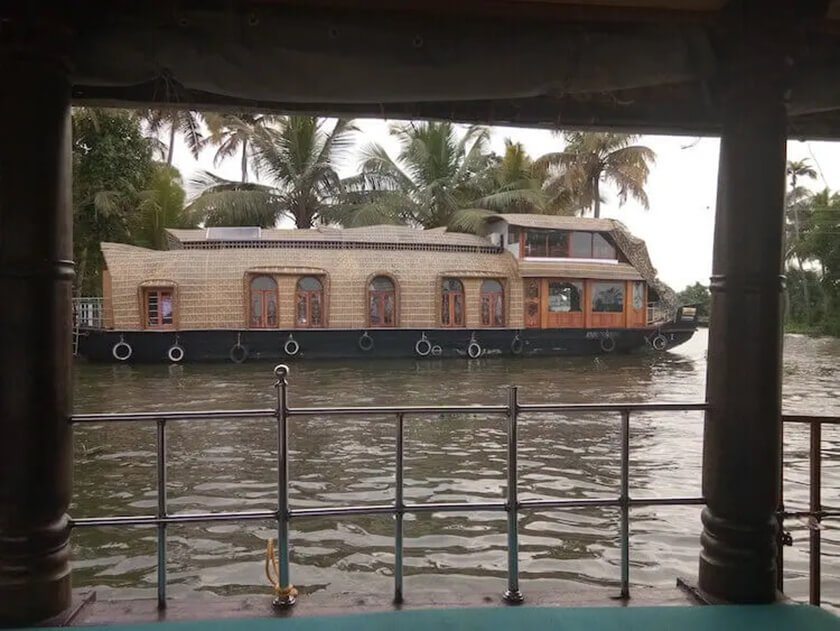 How to Reach Kerala
Kerala has three international airports in Trivandrum, Kochi, and Kozhikode. They provide regular flights to both India and international cities. Kerala is also easily accessible by road from different parts of the country. Karnataka and Tamil Nadu have a great network of state highways. If you're traveling to Kerala with family by train, then there are railway stations in every major city connecting to prominent Indian cities. Within Kerala, backwaters are a popular means of transportation. Public ferry services, speedboats, and houseboats (kettuvallams) are also available.
Useful Tips for Kerala Family trip
If traveling in the rainy season, be prepared for unpleasant beaches and flooding.
Always carry a water bottle with you.
Do not get confused with names. Most places have two or more names like Alappuzha or Alleppey and Calicut or Kozhikode.
You can ask the locals for help; they are very friendly.
Wear appropriate clothes in Kerala, especially at pilgrimage sites. Also, take off your shoes before entering temples.
English is a widely spoken language, but in smaller areas, you will find people speaking only local languages. However, you can learn a few local phrases for easy communication.
Always book Kerala family tours with a registered destination management company. Local guides can charge you extra with inauthentic information.