Of all the places I've been to, Bhutan remains one of my favorites. Not much is known of this country, and even less is heard about. No wonder, Bhutan is a place to be discovered.
Many people find it hard to sample its charms due to the country's high daily tariff (about $250 per day per person) and complicated visa requirements – which, fortunately enough, don't apply to Indian tourists. We can cross the border anytime we want and enjoy its warmth, humility, friendliness and spiritual peace, like a backpacker.
But why do I care to visit it again? Well, of all the compelling reasons Bhutan's 'Restaurants Cum Bars' – as they are often named – are something I find myself mostly yearning for. They are a basic Bar like facility where you can enjoy 'Emma Dhatsi' – an insanely hot delicacy of boiled chilies and local cheese – and all those local beers and whiskeys. For a start remember that they are in no shortage in any sense. If Bhutan has some 100,000 shops in total, at least 99,999 out of them are these 'Restaurant cum Bars.'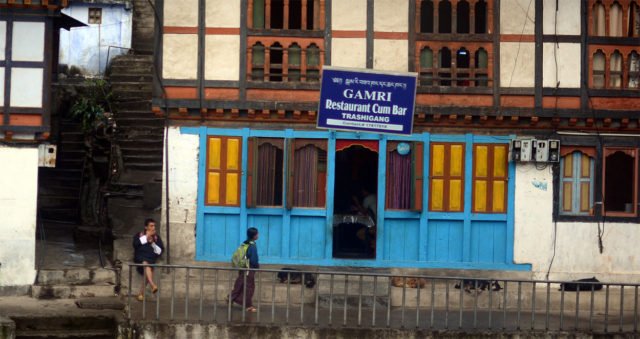 If you think Bhutanese people aren't friendly enough and do not indulge much into small talks, try one of these places and ask anyone – literally anyone – "how is the new government doing in comparison to the earlier monarch rule." They would first puff their cheeks, looking knowingly at each other, and blow out air as if to say, "Now that's a bit of a question" and then they will launch into a series of lively discussions among themselves.
Within minutes the discussions will plunge off into a level of detail that it will leave you swiveling your head in bewilderment. At this point, you find you are the only person not saying anything or nodding vigorously. As soon as the discussion finishes you'll find yourself surrounded by friendly faces inviting you to come and stay at their place so that you can discuss that topic in more detail.
You'd have no idea where this came from, but yes, Bhutanese people love to invite guests at their place – particularly if you're Indian, as I found it to be. Which is yet another reason why I'd love to visit Bhutan again.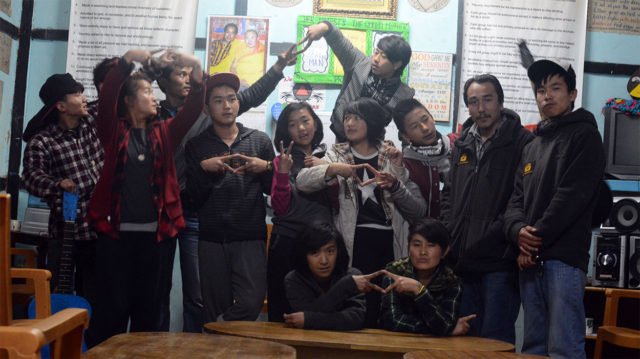 During my 21 days of backpacking across Bhutan, I was invited thrice, to spend a few days at someone's house. Being invited by a local host at the place you travel is always a great thing to happen and if this happens in Bhutan, it's even more awesome. Because people there are so lively and entertaining,  that any experience you'll have at their place will be far better than a stay in luxury Oberoi, or a cool Airbnb.
Moreover, when you'll live with them you'll learn what all activities local people do throughout a day and how they like to do them. In short, a completely local experience on top of free food, free homestay, and free cultural tours to the city.
If that's not convincing enough, let's talk about the country's nightlife. I never expected Bhutan to have nightclubs. To my surprise, even the smallest towns – let alone Paro or Thimpu – are not privy to this great deal of entertainment. I found out that Bhumtang – a small city around 250 km East of Thimpu, which is home to less than twenty thousand people had 5 nightclubs in total. This makes it 1 nightclub for every 400 people.
The entertainment in these clubs centers on traditional singing and dancing performances by in-house staff while patrons kick back with Druk Lager Premium Beers – something you'll find in every nook and corner in Bhutan.
And last but not the least, the arresting beauty of this country that has made Bhutan a highly regarded destination among discerning tourists. There is so much to appreciate and savor here that is unique and different. I love their cultural celebrations, their religious ceremonies, their ideologies towards life, their strange food, beautiful landscapes and of course the charming people. And very soon I am going to visit this amazing little state, all over again.
Also Read: Bhutan's Secret To Happiness