Looking for tips on how to save money on accommodation and travel on a budget? This article is for you!
Often, when people talk about my highlighted budget-travel trips, they mention about my Spiti Valley Road Trip. "You did a road trip in Spiti Valley, for 9 days, in under 5000 rupees? Where the hell did you sleep, man? Outside? Under the stars?" And I reply… yes, that's where I slept. Though inside a tent, but still outside and under the stars.
I save most of my money on traveling because of two reasons: I eat anything, and I sleep anywhere. Though don't take it literally, but what I am trying to convey is that when I am on a budget trip, I save most of my money by saving on accommodation. I avoid hotels and say no to luxury resorts (unless the trip is sponsored, of course). Moreover, when I barely use the hotel room during the day as I am often out exploring, there is no point in paying 2000 Rupees for a hotel room and bleed unnecessary money. So I stick to the other side of the spectrum: I stay in hostels, dormitories, and do a hell lot of research before I book my accommodation.
Here, a few tips on how to save money on travel accommodation:
Stay In A Hostel
Hostels are popular among budget travellers. You can find a bed in a hostel pretty much anywhere in Asia between 100 to 500 Rupees (1.5 to 8 US dollars) per night. In Europe and other developed countries like Australia, they cost a little more, around 1200 to 2000 Rupees (or 15 to 25 US dollars).
In addition to being cheap, hostels provide a highly social atmosphere. If ever you wondered how solo backpacker travel places, for months, and not get bored – this is how. We stay in hostels and meet new and interesting people on the way. I cannot imagine travelling abroad for months without making friends in hostel dorms.
Avoid hostels that do not have a locker.
Book a hostel that comes with a common kitchen so you can cook and save more.
I personally use Booking.com and Agoda.com to find hostels.
Skip The Hotel & Find A Guest House
A guest house provides a simple, affordable room, without the perks of a hotel. No room service, no VIP treatment, but they're cheap and are ideal for those looking for budget accommodation while still not compromising on personal space and privacy. Rooms in the majority of the guest houses accommodate two people. They offer a poor social atmosphere, unlike a hostel, but if you like privacy and want something for cheap, book a guest house. Imagine them as Motels in the US or Australia.
Use your own padlock to lock the door, when going out. Just like hostel dorms, security is often an issue in guesthouses.
I use Tripadvisor to find guest houses after reading personal reviews left by other travellers.
Rent A Holiday Apartment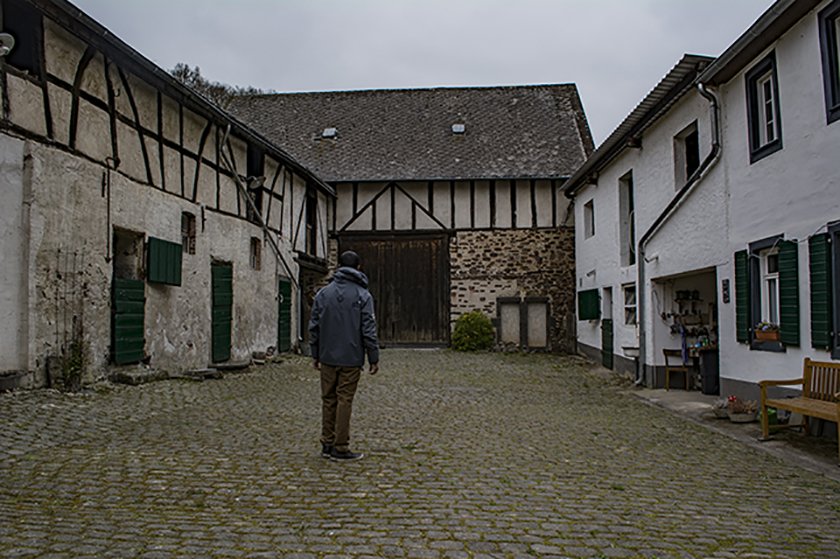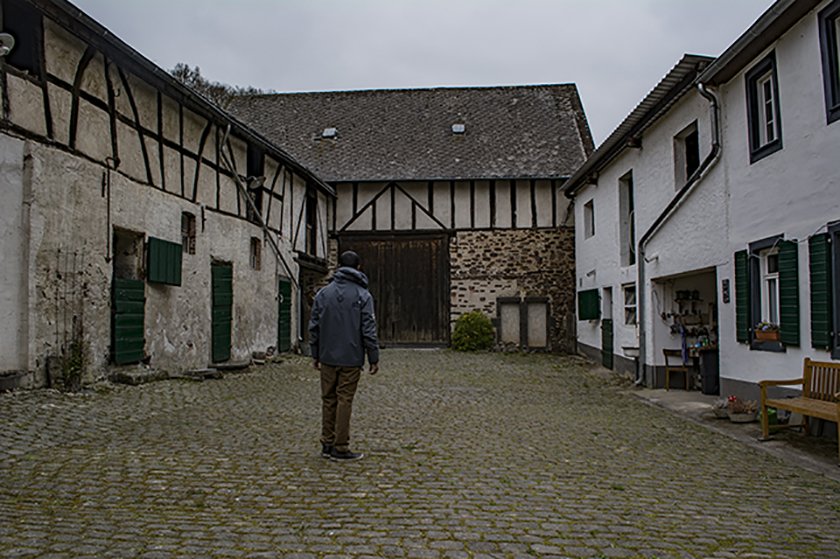 If you're staying at a place for a week or 10 days, the best way to save the maximum money is by renting a local property. Major benefits include getting a bigger, better and a home-like space – all at a fairly cheaper price.
Renting property moreover has several benefits.  For example, you get access to a kitchen which saves you money on eating, you get a separate living room and bedrooms making it easier for families to manage things, and lastly, you can do your own laundry. These extra facilities can help you save and make your stay comfortable.
Make sure you check the location and transport options from the place because unlike guesthouses or hotels, holiday apartments are located far away from a town (which, sometimes, can be a good thing).
Use booking.com's apartment page or Airbnb to find apartments.
Stay With Locals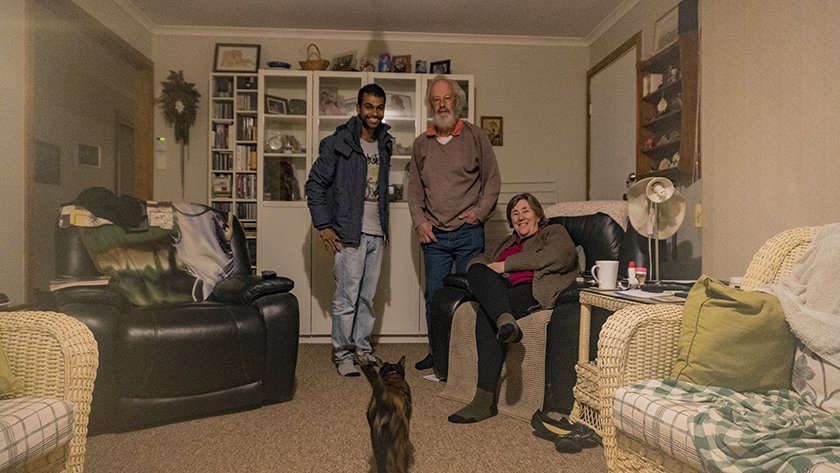 One of the best and most pocket-friendly ways to save 100% of your accommodation money is by not paying for it at all. And hospitality networks like Couchsurfing, and others, help you do that. On top of getting free accommodation, you also find a friend in a foreign land.
To use these platforms, you may (or may not) need to pay a little signup fee, but trust me, if you keep travelling abroad and do not mind sharing someone's couch, it's worth it. I've personally used Couchsurfing a few times and totally loved the experience. Here's a good article on whether or not Couchsurfing a safe travel option.
Make sure you read reviews about the host, left by other travellers before you agree upon staying with them.
There are dozens of websites you can use for this, but some of the most popular ones include Couchsurfing, HospitalityClub, BeWelcome, and Stay4Free.
Volunteer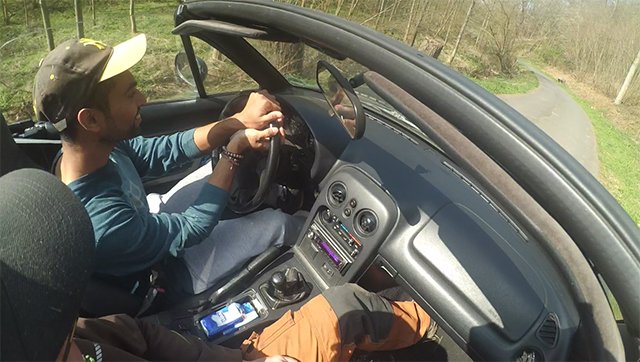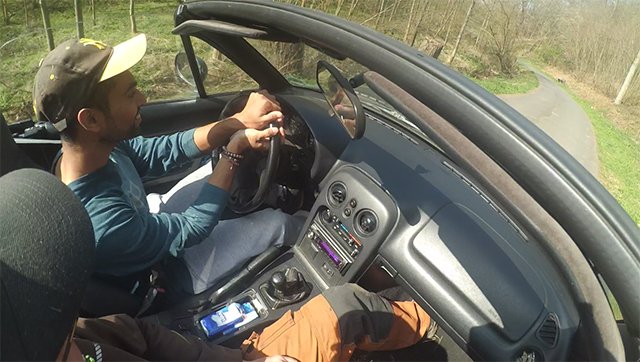 From working on a horse farm to teaching English in a school to working as hotel staff – volunteering options are unlimited and readily available across the world. Where the deal often includes free food and free stay against your time, some places also pay a little. What's better is volunteering teaches you a new skill, provides an insightful experience about a foreign culture, and make your journeys so much different and useful.
I've personally tried volunteering in Germany, Italy and in Australia, using a platform called workaway.info and every experience was memorable, forget about all the money I saved in accommodation, as well as on food.
Before signing up for a program, check how many hours you're required to work every day because ultimately you're there to travel, not work.
WWOOF and Workaway are two popular and trustworthy sites to search for volunteer options. I've personally only used Workaway.
Go Camping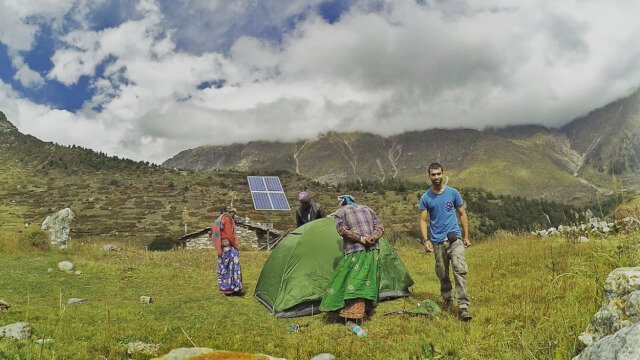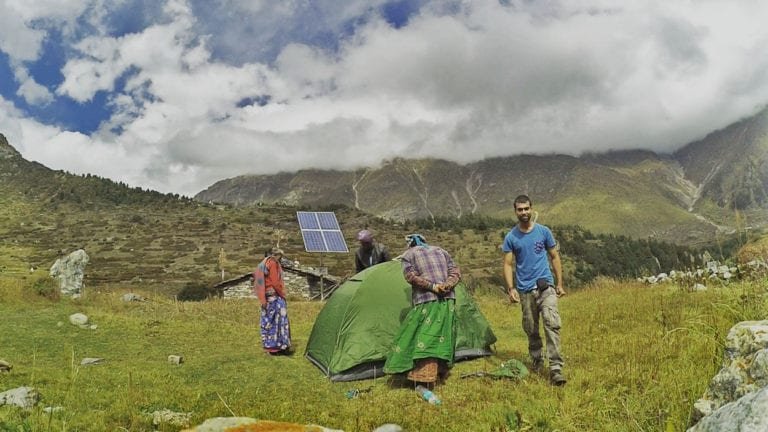 Camping is another amazing way to cut down on your cost of accommodation. It moreover allows you to get close to nature and make your journey more real and adventurous. Where camping is generally free – provided you own a tent and a sleeping bag – sometimes you may end up paying a little money if you're camping in a popular tourist location or inside someone's private property.
Most people think of camping as an outdoor adventure activity, but if you ask a traveller, it can be another accommodation option.
Travel Overnight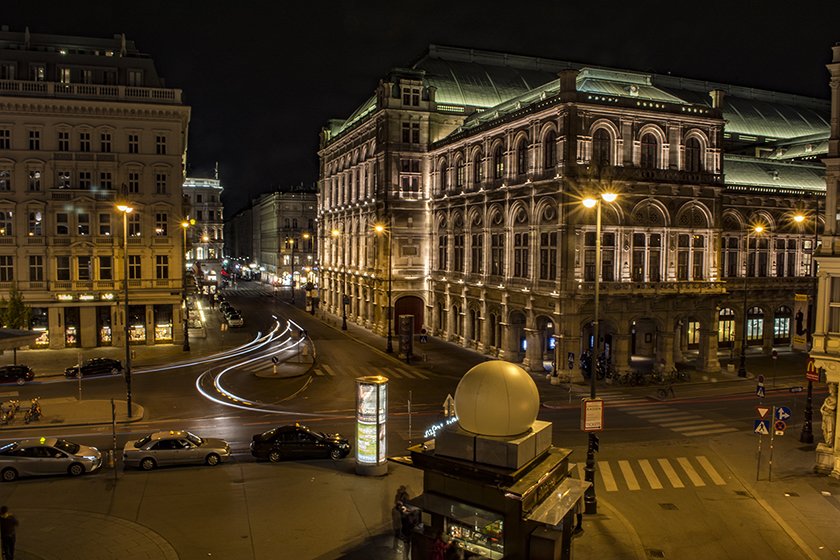 Journeys that last 10 hours or more can best be done overnight. This saves you the next day and a 100% money on your previous night's accommodation. Though it might be tough to sleep in trains and buses for some people, initially, with practice the trick can definitely be mastered.
Choose a bus with comfortable seats or a sleeper bed. Bring your earphones and an eye-mask. Ask the driver (or the helper) to wake you up, if you're not going to the last stop.
Other Options To Consider
If you're open to trying something different, you can find other ways to save money on travel accommodation. For example, if you're travelling by car, doze off in the car; if you have an early morning flight, spend the night at the airport.
Just focus on the fact that you do not have thousands of Rupees or hundreds of dollars to spend on expensive hotels. You want to see the world.
So try something unusual and stop saying that travelling is expensive!
Also Read: How To Find A Cheap Flight Ticket