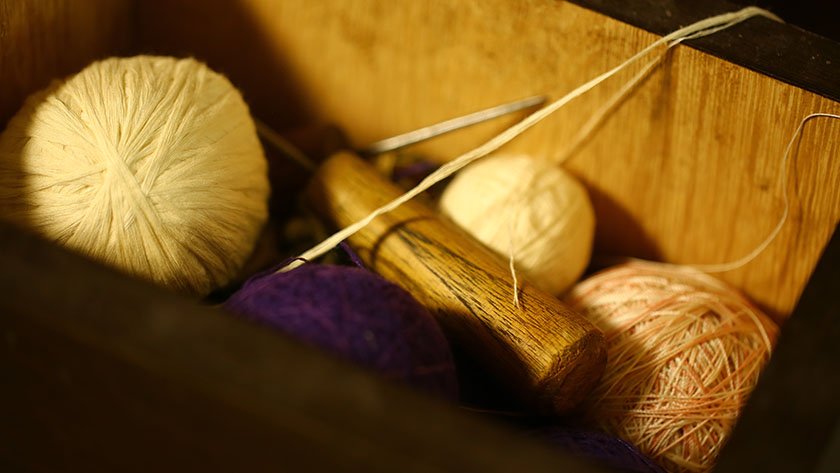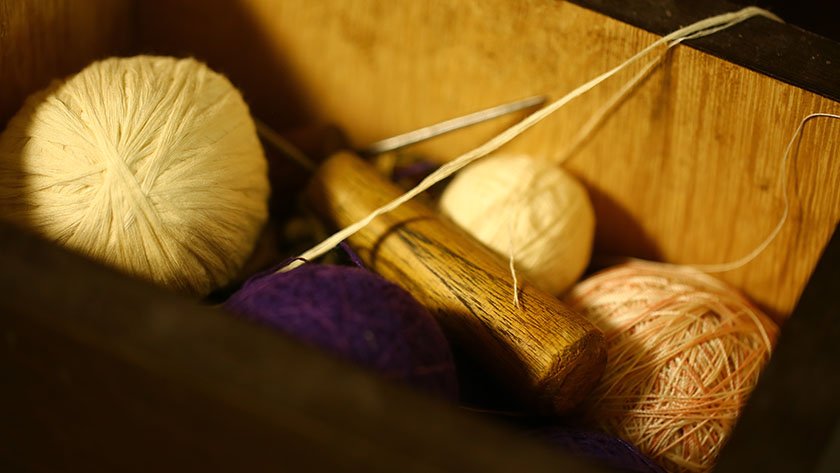 I had already fallen in love with the misunderstood state that is Gujarat last year as I travelled to Kutch and Saurashtra region last year for almost a month. Misunderstood, because you're often a bit skeptical while planning your trip to Gujarat — due to the limited information available online. But as soon you get there and start exploring the state you fall in love with it — almost hopelessly. From rich culture to beautiful art & crafts to some of the mind-boggling natural phenomenon Gujarat has something for everyone.
During my recent blog trip with Gujarat Tourism, we explored a few more highlights in and around Ahmedabad, other than what I covered the last time. There were centuries old temples, local art forms and some architectural marvels on the list. While all of them were equally beautiful, the two highlights of the trip that I loved the most and recommend to anyone visiting Gujarat, and around Ahmedabad in particular, are the indigenous craft forms of Patola weaving and Tangaliya.
Patola Weaving in Patan
If ancient art forms are something that catches your fancy, the Patola art of Patan cannot fail to impress. The legend indicates that, sometime in the 12th century AD, King Kumarpal of Solanki dynasty invited 700 families of patola weavers from Jalna (South Maharashtra) to settle down in Patan in north Gujarat. Now, 9 centuries later, only one family is still devoted to the efforts of preserving the art — and Rohit Bhai Savli and Bharat Bhai Savli represent that family (with over 35 generations doing the same work) whom we had the chance to meet during our visit to Patan.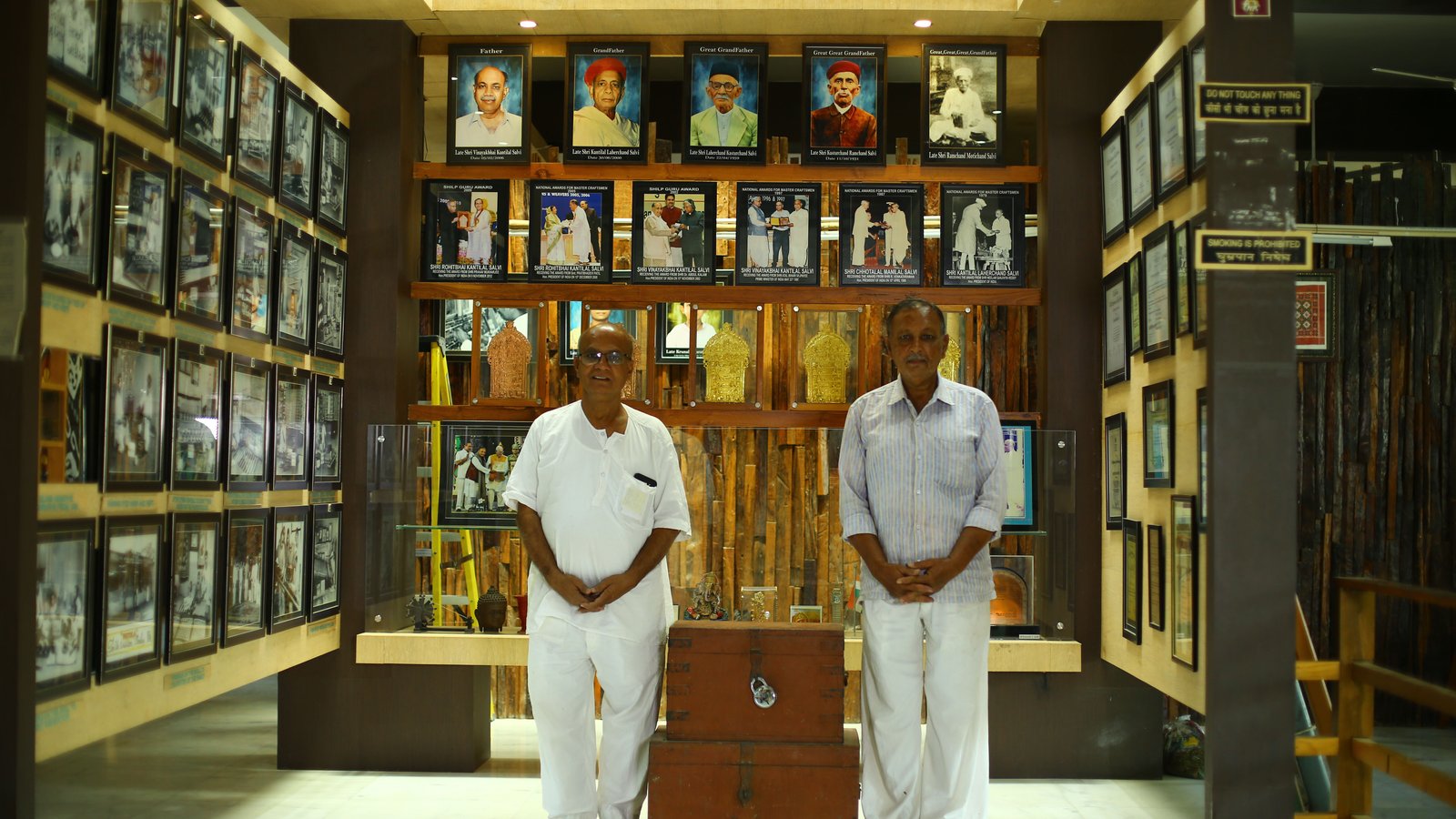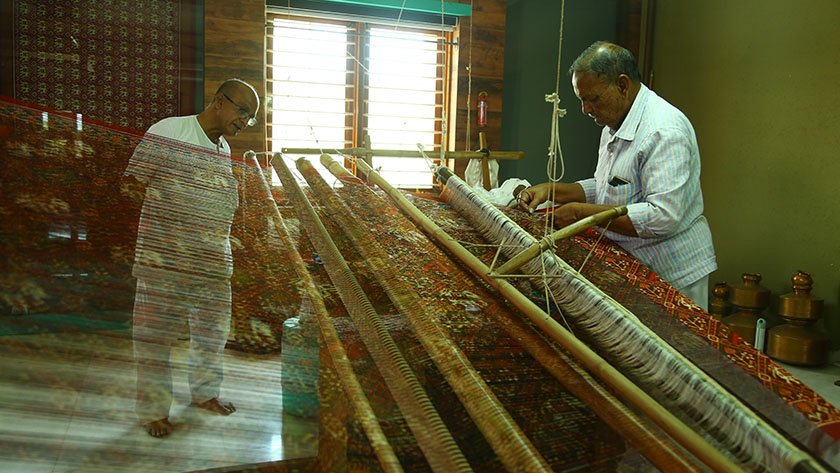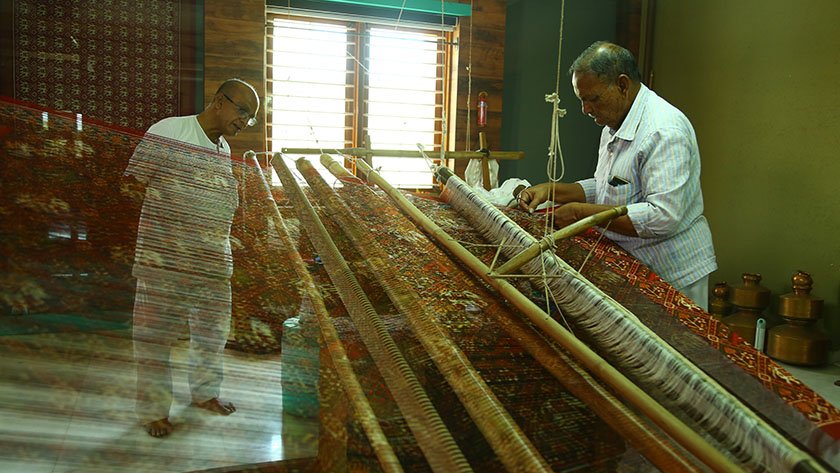 Speaking of the town of Patan, the town itself is a place of exploration. And the moment you enter the – what once was — the gated city of Patan you are welcomed by the ruins of the ancient fort. You will be amazed to know that Patan was originally founded long back in 745 AD by Chavda Rulers, and remained the capital of the province before being destroyed in the 13th century. Today, the entire city is well dispersed with wonderful temples, ruins, and step-wells which offer plenty to admire to an intrepid, especially those with an interest in history. One beautiful spot, to not miss in Patan, however, remains the UNESCO heritage site of Rani ki Vav.
And blending perfectly with the tone of ancient Patan is the art of patola. Back in the days, it was believed that by wearing a patola saree (which was believed to contain religious and miraculous powers) one felt like God. Today, patolas are gifted on auspicious occasions.
It was its quality that made it popular in not just India but in other countries as well, including Thailand, Malaysia and Indonesia. The Indonesians were, however, the biggest importers of patolas (though a particular kind weaved out of silk). All the elites loved these them. These patola sarees were and still are a prized possession, worn exclusively on special occasions like Vedic rituals and weddings. Patola sarees are still considered sacred in a number of communities.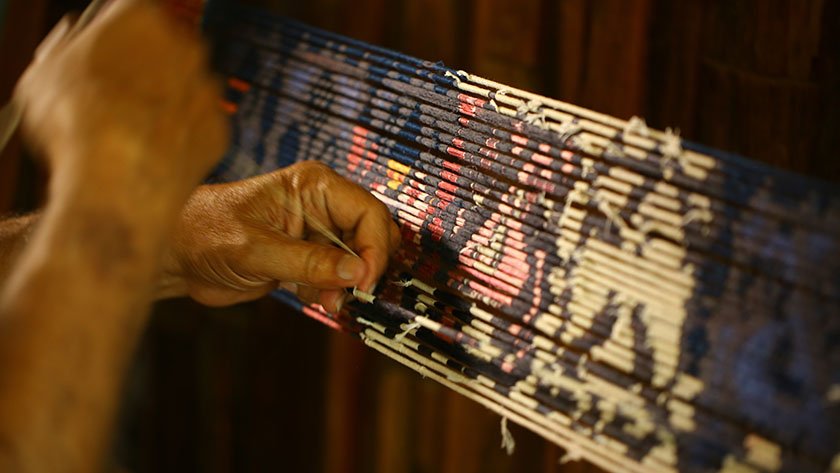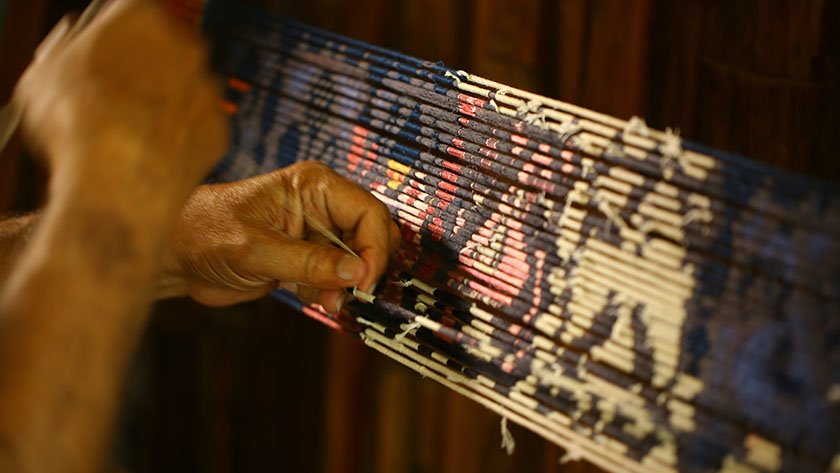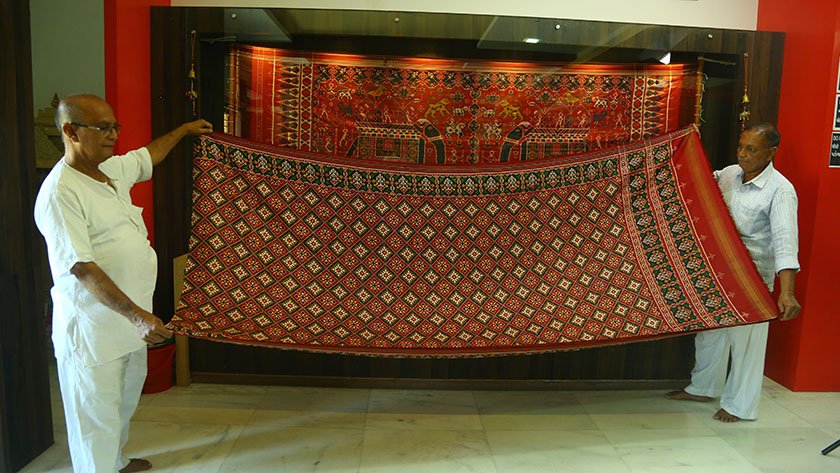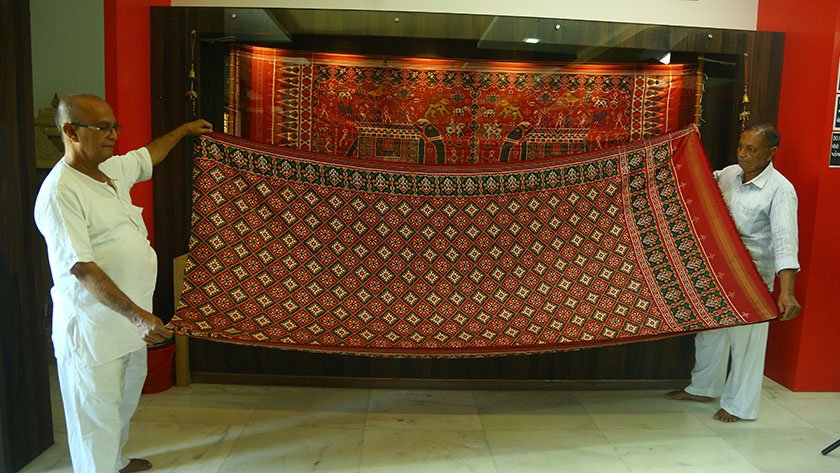 A few patola designs can moreover be seen in the Ajanta paintings and the palace in Kochi, with most of the current designs of patola weaving being over 900 years old. So if one could talk of a legend in weaves, patola silks would be the very epitome of it.
Tangaliya Weaving in Bajana
Tangaliya weaving is another peculiar art form not to miss when you're in Gujarat. Found in a few cities in Surendranagar district, namely, Bajana, Wadhwan, Sayla, and a few others, Tangalia art has over 700 years old legacy associated with it. The textile is typically usually used as a shawl or a wraparound skirt by women of the Bharwad shepherd community.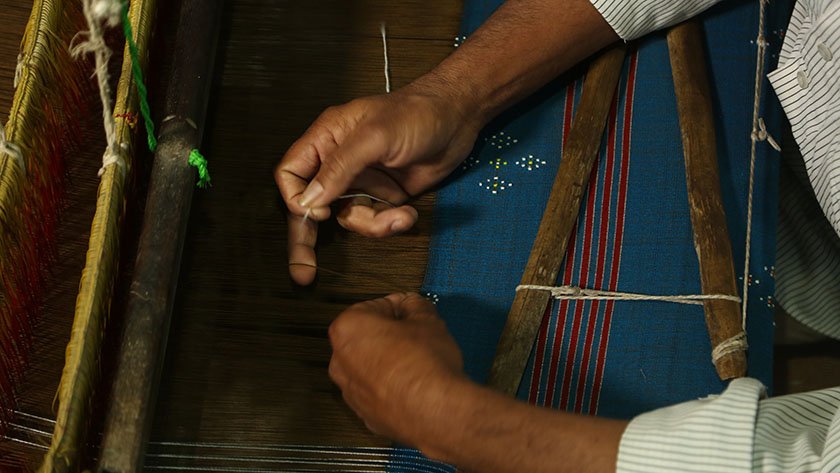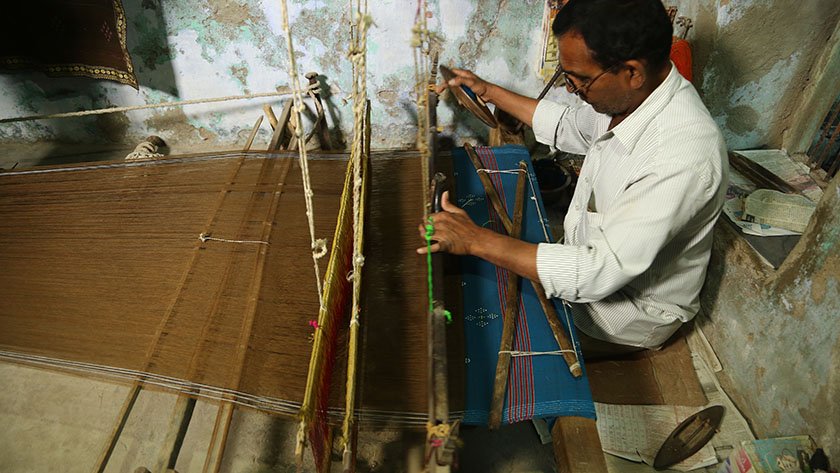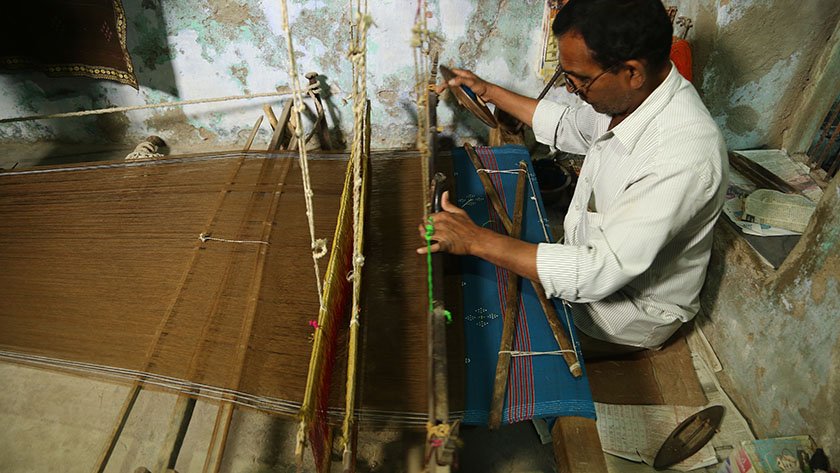 We had a chance to explore Tangaliya weaving in the town of Bajana with Dahyabhai Motibhai Parmar who has been into the business since 33 years himself — an art that was passed on to him from his father. For 200-300 years, Dahyabhai's family has been weaving tangaliya products for Bharvad Shepherds.
Dahiya Bhai, however, had also pursued a designing course to improve his knowledge about the concepts of designing which is translated efficiently in his work these days. So don't be shocked if you see a 400-year-old artwork with modern motifs, Eiffel Tower or symbols of the Christian religion. Just call it Dahya Bhai's trademarked style.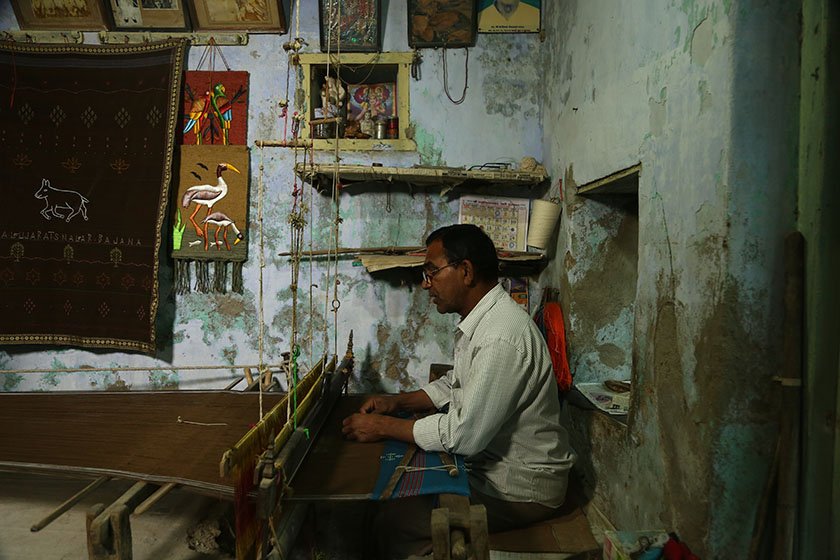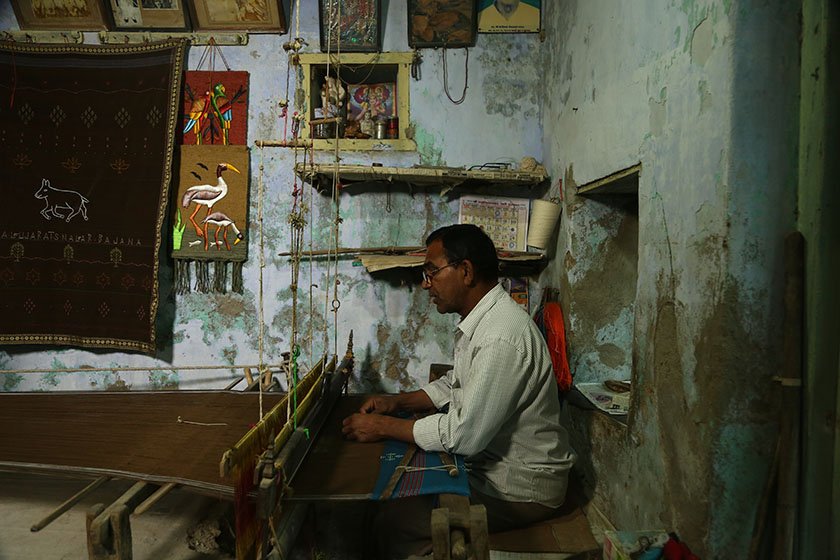 Speaking of the legends and folklore, there is an interesting story behind Tangaliya art. The story has it that Tangaliya was invented by a shepherd boy who fell in love with the daughter of a weaver. When married her against the will of his parents, his parents disowned him, resulting in the newly-wed couple ending up staying with the girl's parents. While continuing herding sheep, the boy slowly learned the art of weaving from his in-laws and used sheep wool for weaving shawls. His designs and the art of weaving was so distinct that it quickly picked up and become popular – hence the art of Tangaliya weaving was found. An interesting sidelight to this story is that today the art is never taught to daughters of the family, as daughters can pass on this knowledge to other families when they get married and create competition for existing craftsmen.
Well, whatever the folklore remains a hidden truth or a naked lie, the fact has it that the patolas and tangaliyas, just like precious ornaments, were like a dream of every lady in the bygone era, and so is now!
Also Read: Nirona Rogan Art of Gujarat