Traveling the world is bound to be filled with amazing adventures. So why keep it to yourself? Enhance your experiences by sharing your travel adventures with others!
Travel writers tell their stories, provide helpful tips, review restaurants and hotels, describe sights to see, and so much more. Share beautiful, fun pictures to inspire others to get out there and travel, too.
Learn how to become a travel writer and discover how easy and meaningful it can be.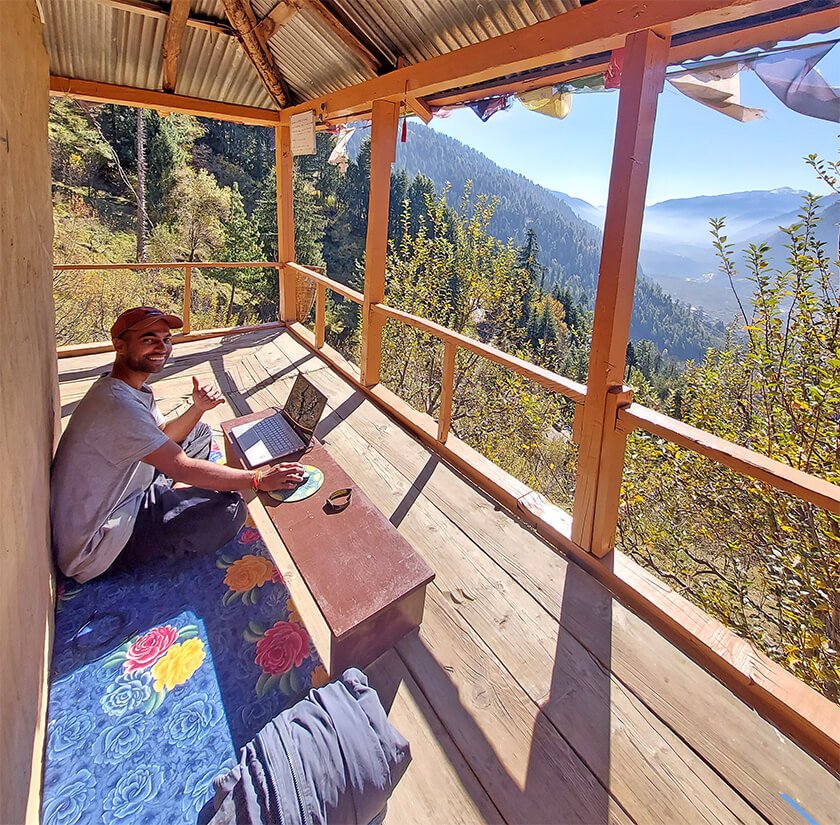 Freelance Travel Writer Qualifications
What do you need to become a freelance travel writer?
You need to be able to write well, take eye-catching photographs, and manage your time effectively. Then, find a community of writers where you can exchange amazing stories. A travel content platform can provide a gathering place for adventurers to share, learn, and find inspiration to keep going.
It doesn't matter where you travel—across your home state or the other side of the world, fun experiences await. And someone out there is thinking about doing the same thing—someone who could benefit from your expertise.
Become a Travel Writer
Being a travel writer or travel blogger is a meaningful way to share your travels. Friends and family want to hear all about it. Readers planning their next trip also want to know where they should go. You'll find other benefits to being a travel blogger, as well.
Heightened Awareness
That's right. You pay more attention when you're writing about an experience. It naturally compels you to observe in greater detail, and even take notes. But only if you feel so inclined—this isn't history class!
You want to remember the names of sites, restaurants, and places to visit in each area you encounter. Details take on added importance. How did that meal taste? What made a museum come alive for you? The fact that you're sharing these specifics with others will only add to your enjoyment.
You'll Find the Funny
For some travelers, it can ruin an entire trip when things go wrong. For others, detours or delays are what make things unexpected and interesting!
No one wants a boring trip with no adventure, right? Surprises often create opportunities where you find yourself someplace new, meeting people you would never have encountered otherwise. Travel writers look for ways to create enjoyable and entertaining tales from even the most mundane experiences.
Community
Travelers thinking about how to be a travel blogger often enjoy sharing stories with like-minded people. They don't necessarily want to waste time managing a blog but instead want to find an established community. Travel platforms provide such a place and routinely welcome new writers into the fold.
You can even meet up with writers around the world to share in person!
Growing Your Social Media Presence
Becoming a travel writer will expand your social media reach. Depending on the platform, travel writers find fun ways to reach more people and make friends with fellow globetrotters. Use the following platforms in different ways:
Instagram
Create original content and engage with established influencers on Instagram. Become a better photographer by observing others' photos. You'll start looking at things differently and applying new perspectives to your work. You'll also improve your writing and figure out which travel tips to apply. Don't forget to reply to comments, thereby creating a network where all benefit from mutual support.
Pinterest
Link pins directly to your travel writing on Pinterest. Doing so allows users to become readers and friends quickly. You'll also find Pinterest less crowded than Instagram. Share your boards with other adventurers to read, provide excellent travel reviews, and gather ideas for your next trip.
Facebook
Do you already regularly connect with family and friends on Facebook? Form or join some Facebook Groups and kick it up a notch. Talk to fellow travel writers to support and encourage each other. Most importantly, learn more about writing and traveling—and how to combine the two.
Get Out There and Write about Your Travels
When learning how to become a travel writer, focus on what you know. If you're a great writer or enjoy taking beautiful pictures, you'll love sharing what you've seen with others. If you write entertaining reviews, you'll help others find (or avoid) places while traveling. The possibilities are endless.
You've got great experiences! Start being a travel writer today and share your stories with a broader audience.