In September, the peak tourist season for the Gurudwara Shri Hemkund Sahib trek and for visiting the Valley of Flowers was already far from over.
I was told how the valley would have appeared totally different, draped in a blanket of colourful wildflowers, had I made it a month ago. But in the second week of September, the valley looked pretty much washed out, just like any other ordinary valley in the Himalayas. The number of people doing the Gurudwara Shri Hemkund Sahib trek also decrease that time.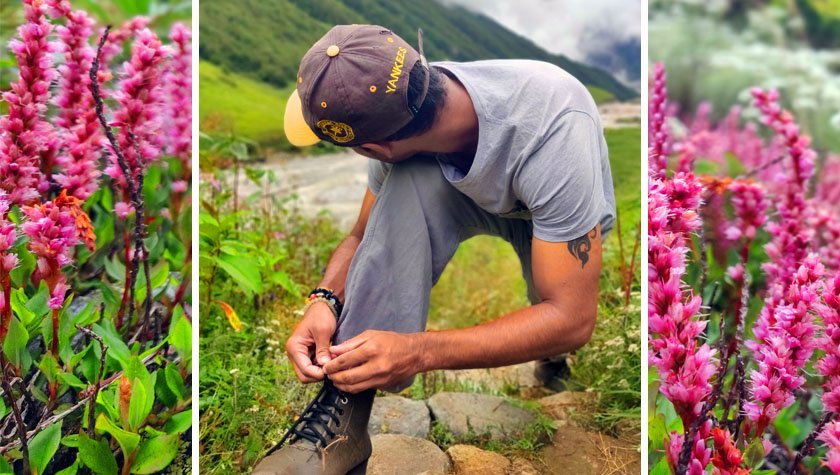 At four in the evening, and on day four, I had already begun the last leg of my journey – the trek back to Govindghat.
I was constantly praying for some sunshine and azure skies to compensate for the wet weather I had experienced in the previous few days. But as I progressed towards Govindghat and completed about a couple of kilometers, out of the remaining 8 km of the trek, the weather started worsening.
Light showers had already begun on our Gurudwara Shri Hemkund Sahib trek. With only 3 hours of daylight now left with me, I picked up a little more speed!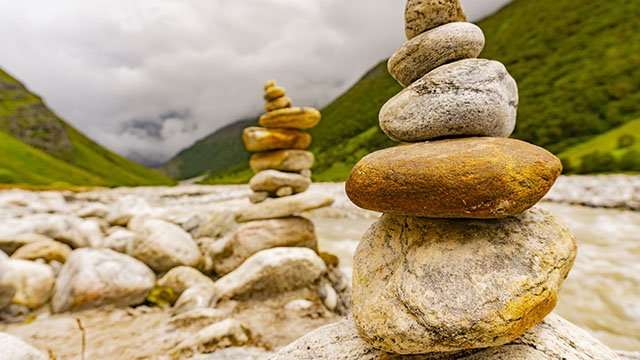 I was disappointed for not being aware of the fact that September can be a bad time for visiting the Valley of Flowers and for the Gurudwara Shri Hemkund Sahib trek, but then every thought of at least being there (and with it, visiting the pilgrimage site of Hemkund Sahib too) was a constant motivation. Walking faster than ever, I decided to revisit them both, the next year!
Gurudwara Shri Hemkund Sahib trek & Valley of Flowers
Though Gurudwara Shri Hemkund Sahib remains open between May and October, plan your visit sometime between the beginning of June and the end of October because that's when the Valley of Flowers opens, allowing you to see both of the places in one trip.
And between June and October, the peak monsoon is when the flowers can be found in full bloom in the valley. And that peak monsoon season (almost every year) starts at the beginning of July and remains until August end, making mid-July to mid-August (or between 15 July to 15 August) the ideal months to be visiting the Valley of Flowers and Hemkund Sahib — just be prepared to brave heavy rains.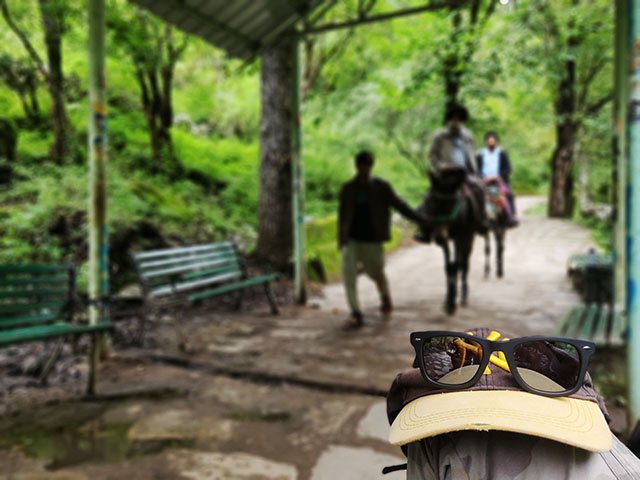 Carry raincoats and protect your electronic equipment with plastic bags. In September the weather gets clearer and trekking gets easier but the flowers start drying up (as I happened to experience). Check this post to see Valley of Flowers trek in September.
How Much Time You Need To Visit Hemkund Sahib & The Valley of Flowers
Before I visited the Hemkund Sahib and the Valley of Flowers, a few people suggested and shared their experience of completing both the highlights in only a couple of days (in addition to two days of travel to and from Govindghat).
But a total of 40km of a steep uphill and downhill walk, I assumed, cannot be done in two days — unless you're super-fit and walking most of the hours in a day. Or, you're constantly hiring ponies from one spot to the other, which is a quick (but at the same time, very unreal and quite brutal for the animals) way of visiting the two spots.
When I planned for the Gurudwara Shri Hemkund Sahib trek & the Valley of Flowers, I was also hoping to visit both places in the minimum time possible, but in no way did I want to compromise with my photography breaks.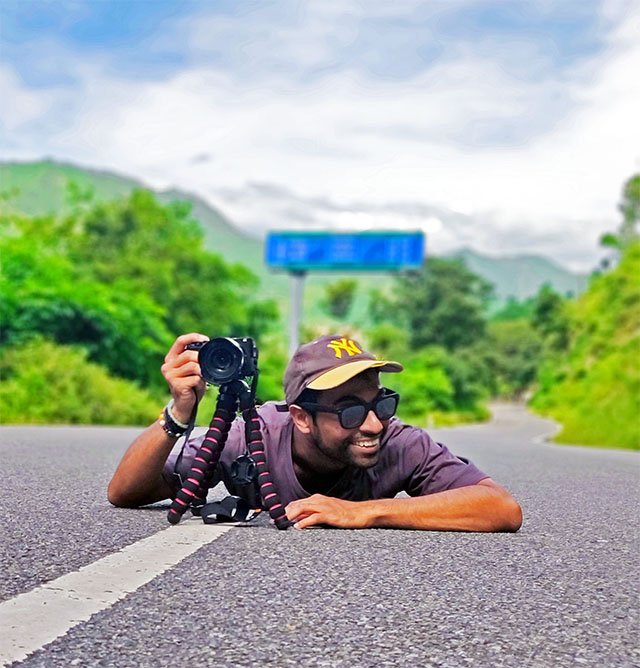 So while keeping the daily trek to an average of nearly 14 km per day, I completed the journey (from Govindghat back to Govindhat) in three days. On top of it, two days were consumed in travelling from Delhi to Govindhat and back.
My Itinerary for Valley of Flowers and Hemkund Sahib
Do note that I am making a very tight estimate, assuming that you do this trip in 5 days. In reality, it can get hectic. But keeping limited time and money in mind, this is how the Valley of Flowers and Hemkund Sahib can be visited in 5 days in total: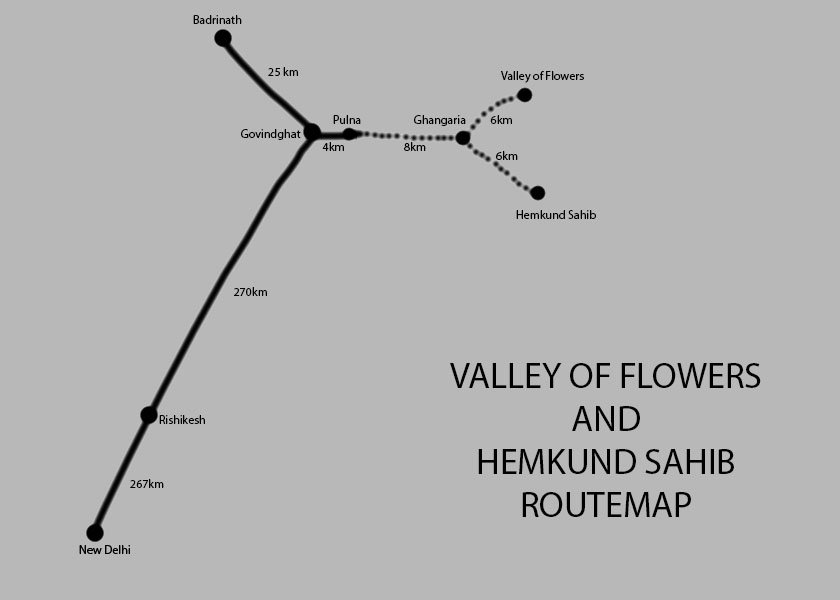 Night 0/Day 1: Your journey from Delhi/Rishikesh to Govindhat (if coming from Delhi, you do the overnight journey to Rishikesh and start from Rishikesh to Govindghat the following morning. If starting from Rishikesh, you do the journey from Rishikesh to Govindghat in the morning, as there are no overnight buses/taxis available on this route. Driving on your own at the night is also not recommended due to the poor condition of the road).
Day 2: Drive from Govindghat to Pulna (4km) followed by the trek to Ghangaria (8 km).
Day 3: Trek from Ghangaria to the Valley of Flowers and back to Ghangaria (12 km).
Day 4: Trek from Ghangaria to Hemkund Sahi to back to Ghangaria (20 km) followed by a drive to Govindghat (4km).
Day 5: Govindghat to Rishikesh/Delhi.
I travelled from Rishikesh to Govindghat on my Jawa 42 bike.
How to Reach Govindghat — The Starting Point of Valley of Flowers & Hemkund Sahib Trek?
The route I followed was Delhi-Haridwar-Rishikesh-Rudraprayag-Chamoli-Joshimath-Govindghat. I used 'Blah Blah Car' to carpool between Delhi and Rishikesh for about 500 Rupees (the quickest way to get to Rishikesh from Delhi with frequent options).
From Rishikesh, I hired a motorbike, started off at 7 in the morning and reached Govindghat around 5 in the evening. I spent a night in Govindghat and continued to Pulna (where you can park your bike, right at the starting point of the commencement of the trek) the next morning, following the same itinerary to trek to Gurudwara Shri Hemkund Sahib mentioned above.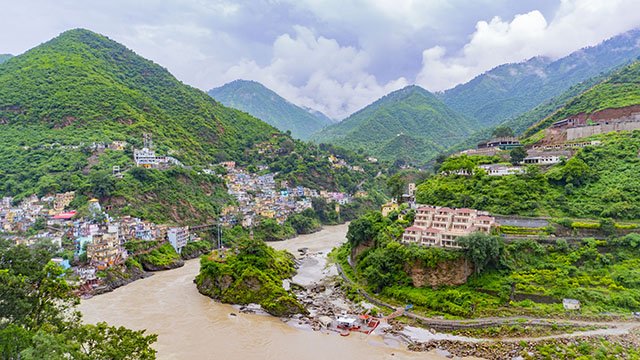 Alternatively, you can get a train from Delhi to Raiwala (the nearest train station to Rishikesh from where you can get an auto-rickshaw to Rishikesh for 30 Rupees). There are a few daily morning and night trains available between the route and take 110 Rupees for the second class, about 200 for a Sleeper class, or about 450 Rupees for 3AC.
Buses cost about 250 Rupees for an ordinary Uttarakhand state transport bus, 460 Rupees for an AC bus and about 700 Rupees for a luxury Volvo. Between Rishikesh and Govindghat, there are only a few early morning options for those wanting to travel in a bus (starting at 4 in the morning) that take around 500 Rupees all the way to Govindghat and nearly 12-hour travel time.
Please note that all costs mentioned above were as of September 2018.
What Kind of Support Is Available At Govindghat For Those Who Cannot Trek?
Those who have a problem with fitness can hire ponies and porters. The locals who drag ponies, or those working as porters themselves, however, charge good money —  say, about INR 2500-6000 per person per trip for a 10km distance.
Check the Uttarakhand tourism website for more useful details about trekking in Uttarakhand. Also, two more treks I have written about in Uttarakhand that is worth visiting during your trip to Gurudwara Shri Hemkund Sahib are Gangotri To Gomukh Trek (that is one of the Char Dham destinations of Yamunotri, Gangotri, Kedarnath, Badrinath) and the relatively offbeat Darma Valley trek.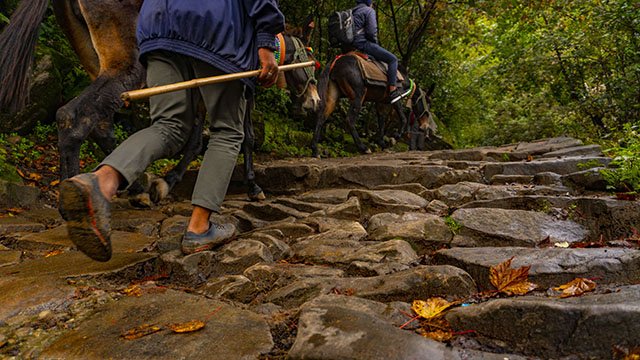 Should You Get A Guide Or Buy A Package?
To be honest, nothing is needed. Hiring a guide to the Valley of Flowers makes sense for those who want expert information about the flora and fauna inside the park but hiring a guide for the Gurudwara Shri Hemkund Sahib trek is a stupid idea.
Those visiting for leisure and to click pictures certainly need no guide. The trek throughout (starting from Govindghat to all the way to the Valley of Flowers and Hemkund Sahib) is just one straight road and no sane person can possibly lose a track of it!
But a travel package if you want to be pampered and enjoy the little luxuries and the added comfort.
Have you done the Gurudwara Shri Hemkund Sahib trek? Would you like to add any tips for other readers? Please spill in the comments below!