Saudi Arabia is the largest country in Middle East Asia. It is mainly known for its huge reserve of petroleum and natural gas, for which it is now counted among the richest countries of the world.
However, it is also a popular tourist destination, mainly for housing the cities of Mecca and Medina that are the prime sacred sites of the Islamic religion. Many non-Muslim tourists also prefer to visit Saudi Arabia to have a look at some of the famous tourist attractions.
Best Time to visit Saudi Arabia
The winter season from November to February is the best time to visit Saudi Arabia, due to the coolness of the weather at this time.
As a large part of this country is located in the vast desert, tourists find the sightseeing and outdoor activities more comfortable during winter. However, many people also visit in October and March when the atmospheric temperature is still not so hot.
Saudi Arabia Isn't Expensive
The costs of flight tickets to Saudi Arabia range between $790 and $1250 in the Economy Class while it will be costlier to travel in the First Class, ranging from $2500 to $3950 per adult passenger. However, the travel cost can be cheaper during the months of August to December, as the number of online flight booking is reportedly found to be the least during this period.
Tip: Befriend Budget Airlines
Plenty of airlines run regular flights to the prime airports in Riyadh, Jeddah, Dammam, and other cities of Saudi Arabia.
However, Saudia, Emirates, Etihad Airlines, flyadeal, and Turkish Airlines offer the cheapest flights to Saudi Arabian airports.  People can book flyadeal airlines online, as that is a popular low-cost airline operating in Saudi Arabia.
Places to Visit in Saudi Arabia
Riyadh – Kingdom Center Tower, Masmak Fortress, National Museum, Riyadh Zoo, King Abdullah Malaz Park, and Al Faisaliyah Center are the prime notable tourist attractions of the capital city of Saudi Arabia. Ad-Diriyah, the previous capital of this country on the outskirt of Riyadh is another notable tourist spot here. Tourists love dining in The Globe, the restaurant totally made of glass panels at the top of Al Faisaliyah Center. Adventurous tourists can go hiking to the Edge of the World in the adjacent desert or enjoy quad biking in the Red Sand Dunes.  Most of the hotels in Riyadh are in Olaya and Al-Murabba, the two districts housing the maximum number of tourist attractions.
Further Reading: Things to do in Riyadh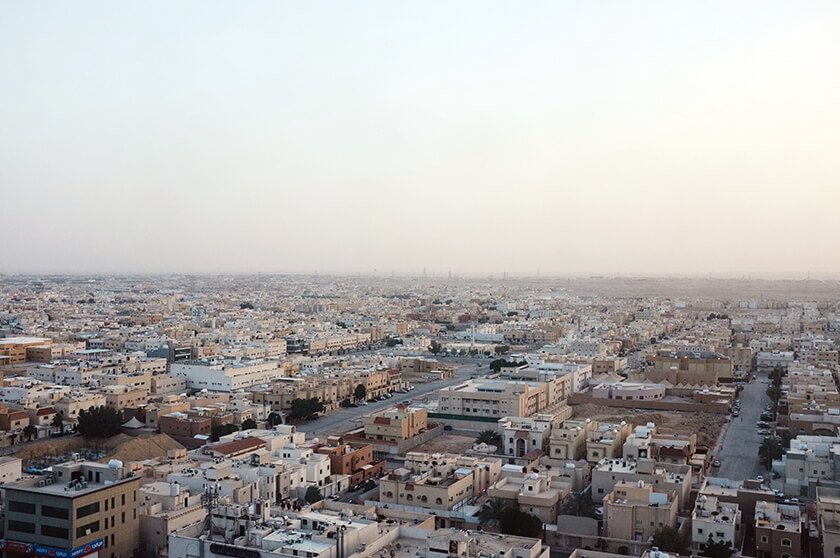 Jeddah – There are several amusement parks in this city, among which Al Shallal Theme Park, Atallah Happy Land Park, and Jungle Land Theme Park are notable. Tourists enjoy shopping and dining in the wonderful ambience of the Mall of Arabia, Red Sea Mall, and Corniche Commercial Center. Silver Sands Beach, King Fahd's Fountain, Fakieh Aquarium, Al Rahma Mosque, Jeddah Lighthouse, and Bicycle Square are the major tourist attractions of Jeddah that should not be missed while touring this city. Many luxury hotels are available for foreign tourists in Al- Hamra'a and Al-Ruwais districts. Muslim pilgrims can find cheaper hotels in Al Junoobi, Al-Amir Fawwaz, and Mada'un Al-Fahd districts.
Medina – It is one of the holy cities of the Islamic religion, which millions of pious Muslims visit throughout the year.  The Prophet's Mosque or Masjid Al-Nabawi, Masjid Quba, Masjid Jumua, Masjid Al Qiblatain, Abu Bakar masjid, and Masjid Al Ghamamah are the prime mosques that pilgrims make sure to visit in this city. They also pay homage to Mount Uhud and Al-Baqi cemetery. Tourists buy dates, prayer rugs, caps, rosary beads, photos of holy mosques, and other artefacts from local shopping malls. They can eat in restaurants offering authentic foods from different countries and cultures. There are numbers of budget hotels near these mosques, where pilgrims can find
Mecca – It is the holiest city according to Islamic scriptures. Hence, Muslim pilgrims visit Al Masjid Al Haram, which is the largest mosque in the world. They also visit the Cave of Thor, Jabal Al Nour, and Jabal Rahmah, which are considered holy mountains of this region. Makkah Museum and Exhibition of the Two Holy Mosques display many holy relics and pre-Islamic paintings. Pilgrims also visit the Birthplace of Muhammad, Masjid Al Bay'ah, Masjid Al Khayf, and Jannat Al Muallaa Cemetery in this city. Tourists can find many 5-star hotels and also budget hotels in Mecca, which are located close to different holy mosques.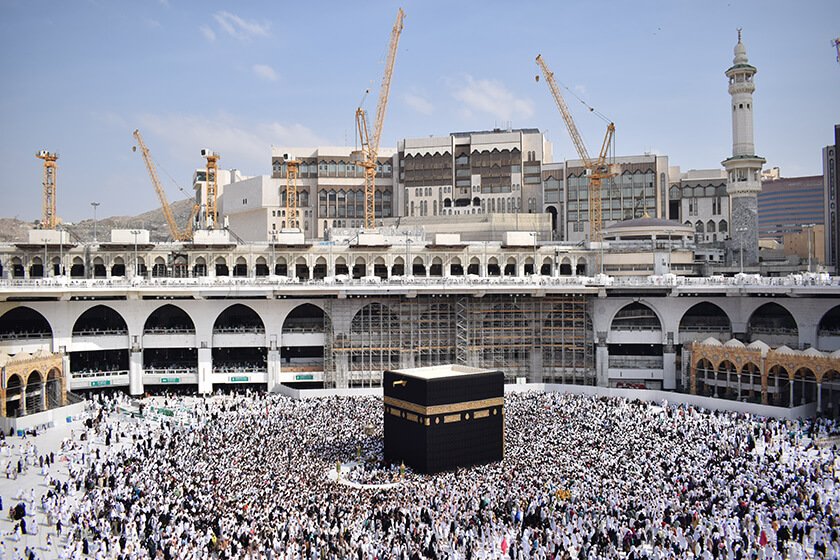 Dammam – This capital city of the Eastern province of Saudi Arabia is a popular tourist destination for housing Al Marjan Island, Half Moon Bay, Dolphin Village, Heritage Village, Dammam Corniche, King Fahd Park, Taybeen Museum, and Al Khobar Corniche. Tourists fulfil their shopping spree at Filipino Market, Mall of Dhahran, Al Othaim Mall, and Dammam Souq. They love dining and drinking in Vitamin Palace, Sky Lounge, Samir Emis, Ziryab Restaurant, Beit Misk, Butlers Chocolate Café, Parkers, and Oah Yamal Restaurant. There are many hotels all over this city, where tourists can book rooms according to their budgets.
Abha – It is the capital city of Asir province that is famous for tourist attractions, like Reservoir Park, Abu Kheyal Park Abha, Andalus Park, Abha Lake Dam, and Asir National Park. Tourists enjoy the cable car ride to Green Mountain, Rijal Alma's Heritage Village, and the Hanging Village called Habala, from Abha Palace Hotel. The regional architecture of Asir can be seen in Al Milfa Palace, Shada Palace, and some mud houses around this city. Tourists buy jewellery, traditional apparel, honey, and local handicrafts in Abha's Tuesday Market. Plenty of hotels in the prime locations of Abha offer comfortable accommodations to tourists.
Al Khobar – This is a resort town located just adjacent to Dammam. It attracts tourists to visit Half Moon Beach, Uqair Beach, Corniche, King Abdullah Environmental Park, Ithra, King Abdulaziz Center for World Culture, Scitech Technology Center, and Jonatha Mosque. Tourists also love shopping in Al-Rashid Mall, Desert Designs, and Qaisariah Souk. They can find several hotels in this city, which can be booked online before arriving here.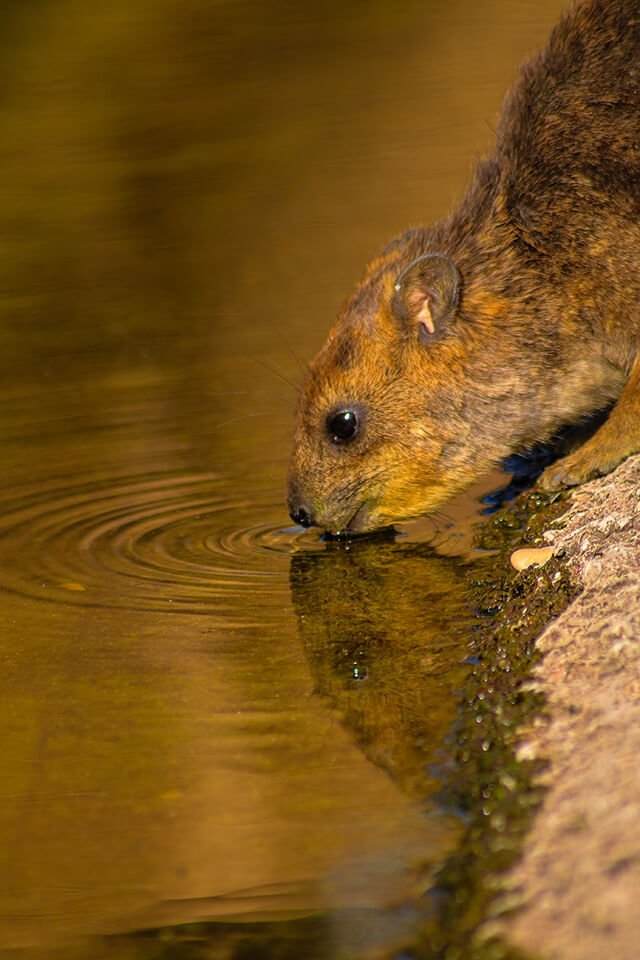 Taif – It is known as the City of Colors, due to the presence of several historical and religious tourist attractions here. This city located on the top of Mountain Al Sarawat is also called the Garden of Hijaz, due to the abundance of fruit cultivation. King Fahad Zoo, Al Rudaf Park, National Museum, Al Shafa village, Al Hada Mountain peak, Al Kar Tourist Village, Shubra Palace Museum, and Green Village Museum are the main spots for sightseeing in this city. Souk Okaz is an open-air market with historical importance where an annual festival is held every year. Jouri Mall is another popular shopping center here. Many luxury hotels are available in this city, mainly close to Jouri Mall.
Pamper your taste buds with traditional Saudi Arabian dishes
Shawarma, Kabsa, Harees, Gursan, Saleeg, Dajaj mashwi, and Tharid are the traditional cuisines of Saudi Arabia, which are always cooked during festivals. Hininy, Ma'amoul, and Martabak are the popular desserts of Saudi Arabia, which all food lovers like to taste.
How to Reach Saudi Arabia
Most commonly, foreign tourists reach Saudi Arabia by air, landing at the international airports of Riyadh, Jeddah, Dammam, or Medina. People from other countries of the Middle East may travel by bus, from Dubai, Amman, and Doha. Tourists from the UAE, Qatar, and Bahrain can travel by road and cross the border with the necessary documents.
Misconceptions about Saudi Arabia
Foreigners have a misconception about the treatment of women in Saudi Arabia. Actually, female tourists need to wear conservative dresses but they can move around freely without covering their heads with scarves.
Though Islam is the state religion of this country, tourists are free to practice their religious activities; though they should not preach any other religion here.
Thus, Saudi Arabia can be chosen as the destination for spending memorable and peaceful vacations with family or friends.
For most people visiting Saudi Arabia, or the nearby UAE, Dubai also remains a popular destination and it makes sense why. From theme parks like Motiongate to waterparks like Atlantis Waterpark, Dubai has a lot to offer. So yea, if you are planning a trip to Saudi, or someplace in the middle east, give Dubai a consideration too. For more, read this article on Things to do on a solo trip to Dubai.
That's all in this blog about places to visit in Saudi Arabia. If you have anything to add, please leave a comment below or connect on Instagram.