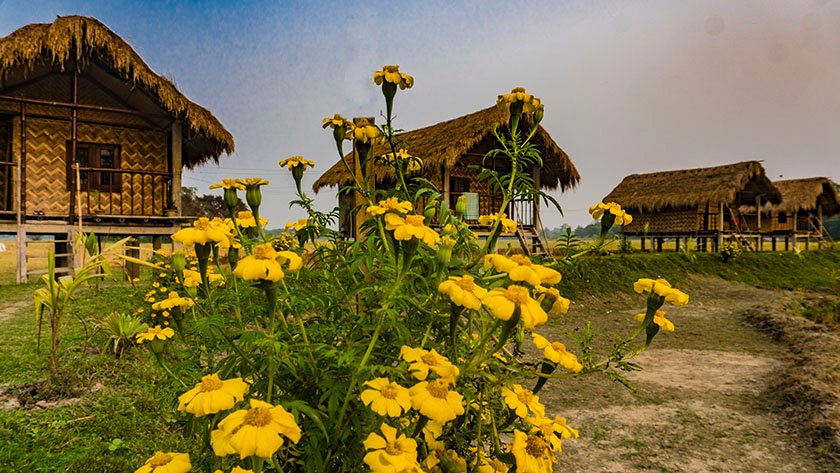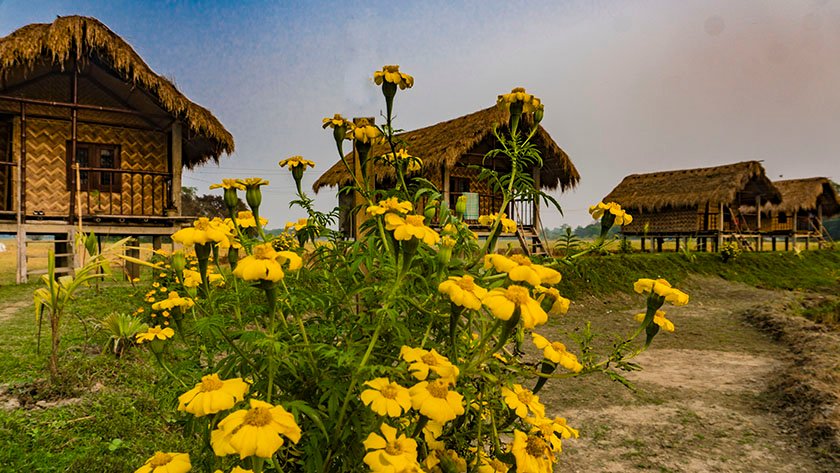 I remember back in the summer of 2015, I fell in love with the Majuli Island — a 450 sq km of an untouched land (and India's largest river island) that appears to have been forgotten by today's new-age influence and of any technology. Here people still pedalled a manual bicycle to work. Hand manoeuvred boats were preferred over the motored ones. What is often termed as India's largest river island, Majuli Island, at least to me, revealed itself as a no man's land where simmering mat of yellow rice fields and water meadows bursting with hyacinth blossoms were more in mass and number than there was life.
More than two years later as I revisited Majuli in December 2017, to meet a friend, I figured that Majuli was still pretty much the same. If the rest of India was developing at a rate of 6, on a scale of 10, Majuli was still somewhere in decimals below 1. Roads were still deprived of any concrete. A chaay and a samosa still cost less than 10 Rupees. The only increase in any number that I noticed anywhere was of indigenous Mishing people's homes (the tiny one-room bamboo huts) that were now lined adjacent to the road as I made my way from Kamlabari ferry point to deeper in the island. And they only made the entire scene look a bit more surreal.
Getting Unwind In Majuli Island
After backpacking in Nagaland for nearly three weeks, when an idea of finding refuge in a place where I can unwind myself and write about my recent travels, struck my mind, Majuli seemed like a perfect option. Its open rice fields and an old-world charm let you seek the inspiration within you. With more bicycles on the road than anything with a motor, the island of Majuli assures a tranquil experience.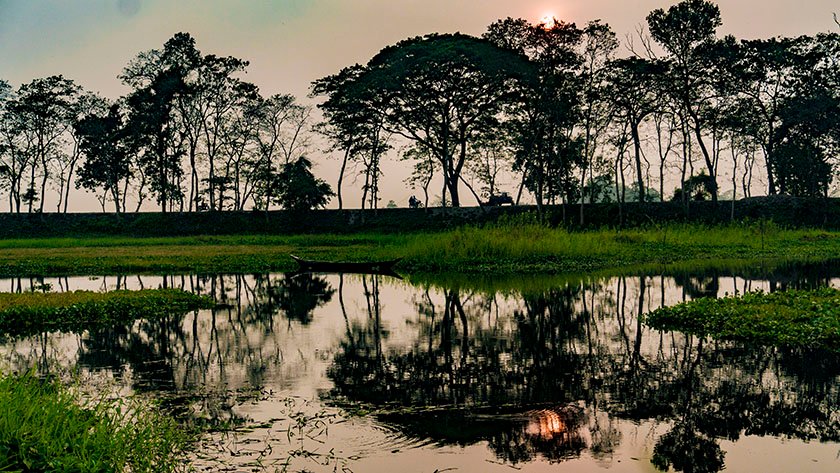 So I stepped out of the ferry and took my first deep breath of Majuli's fresh air. I knew what I was going to do in Majuli this time other than a bit of writing for the next three days here, and that was, repeating its usual charms — of relaxing, eating well, and being merry!
Revisiting Majuli & Finding A Home Away From Home
If there was something different about this visit to Majuli (than the previous one) it was that I knew where I was going to stay. Ygdrasill Bamboo Cottage, a tourist bamboo facility, run by a friend and a local philanthropist who has spent just as much time taking his business forward as helping indigenous communities on the island.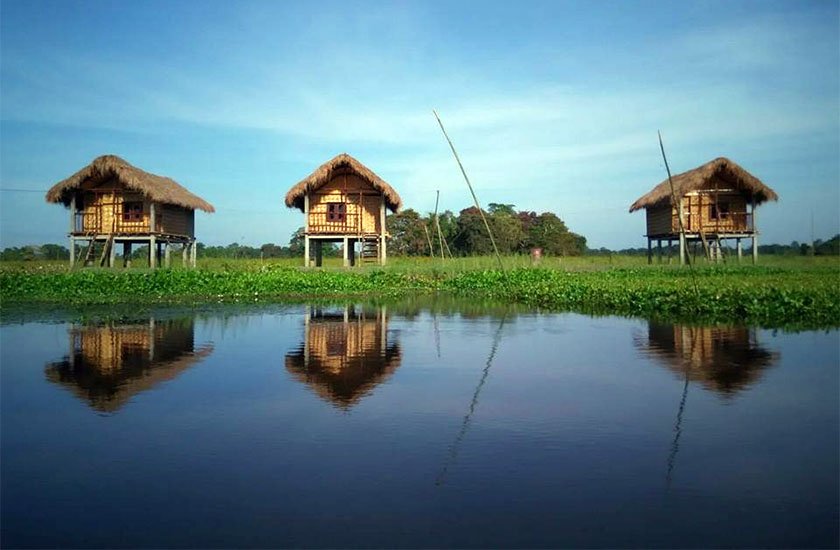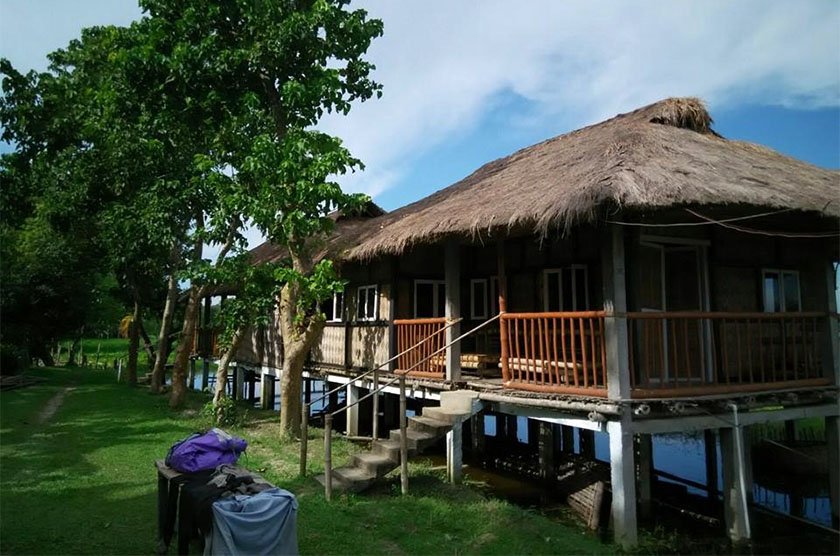 I had three days to spare in Majuli before I had a flight to catch for Chennai, and no part of me wanted to spend them anywhere else in Majuli than the Ygdrasill cottage. I knew how mornings cannot be more surreal. I recalled as I made my way to Kerala Gaon (the place where Ygdrasill Cottage is located) how during my previous visit, I would wake up to the sound of the birds as the first morning light would peek into my bamboo cottage. Outside, and at a distance, flocks of the birds would be busy sunbathing on the green pastures and chilling with the grazing cows — a kind of setting that would pull out the poet in you.
In the month of January, when fog dominated the expansive boundaries of Majuli Island and with the sun setting down as soon as five in the evening, the experience was, however, slightly different, but much pleasant than how I'd previously felt it — sweating, and drinking more water than ever. Between November and March mark the best months to visit Majuli. This is when the temperature remains moderate, with the minimum temperature falling as low as 15 degrees Celsius, promising an easy movement.
What To See & Do In Majuli
If anything, Majuli is a place to find stillness in life. A place meant to relax, laze around and be in harmony with nature. Yet for the first time visitors, here're some top vacation ideas:
Visiting The Satras
While Majuli's biggest charm is relaxing and unwinding, it also acts as a spiritual abode for many — a hub of neo-Vaishnavite culture, initiated around the 15th century by the revered Assamese saint Sankardeva and his disciple Madhavdeva. With over 30 recognised Satras (or Hindu monasteries) Majuli represents a colourful ancient Assamese culture and help its followers not only gain the first few lessons in Hinduism but also enhance their skillset and learn one or many arts.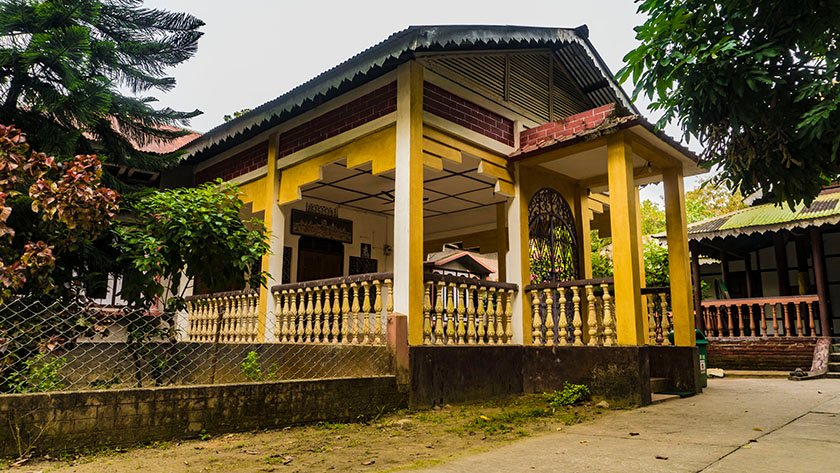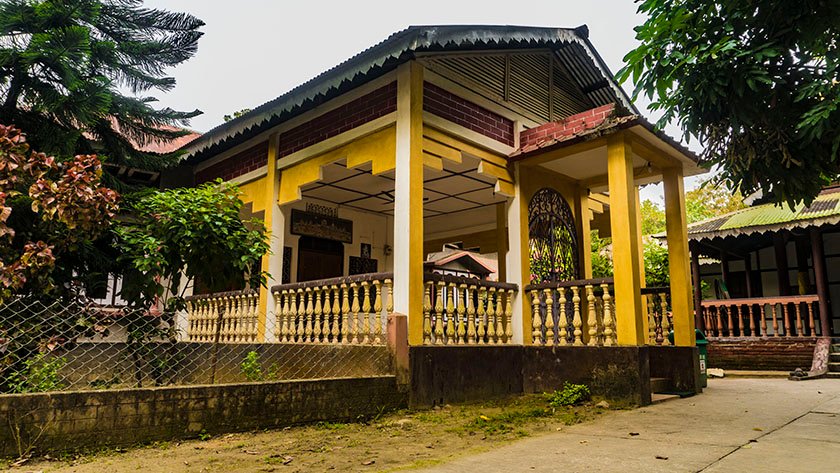 Among the many Satras, a few prominent ones which should be on the list of travellers visiting Majuli are Kamalabari Satra, Dakhinpat Satra, Auniati Satra, Samaguri Satra and Garamurh Satra.
Learning About The Mishing Community
An indigenous tribe, that primarily hailed from Cambodia hundreds of years ago, Mishing community now makes for one of the biggest indigenous communities in Northeast India, most of whom have settled in and around the Majuli Island. From what I've experienced, Mishing people are highly friendly and hospitable, and any chance of being invited to their house for some rice wine should not be missed.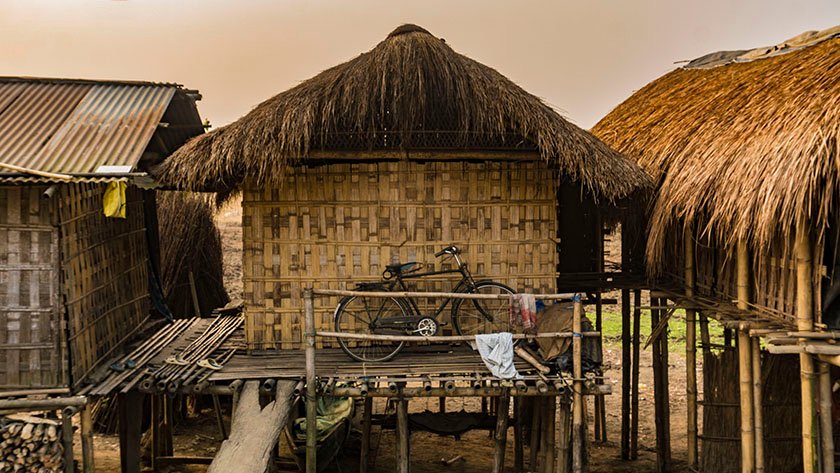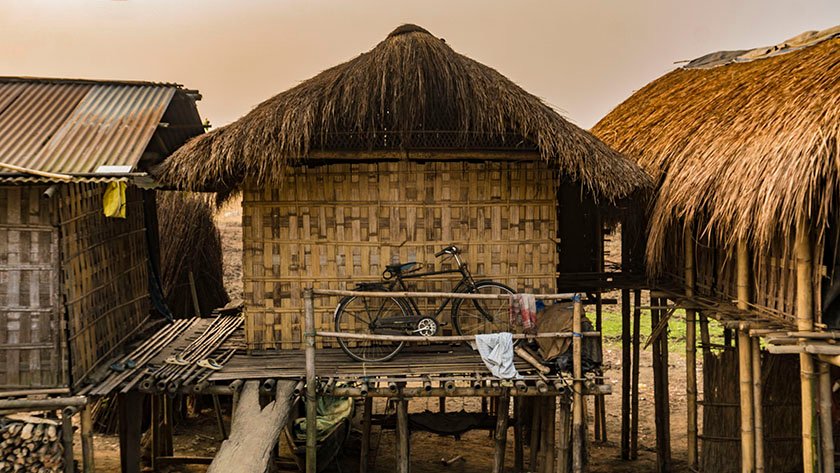 Speaking of their house, imagine it as a big room standing on bamboo stilts with no walls or temporary partitions inside. At one corner you'll have the kitchen, and at the other, a sleeping mattress (or a bed if the family can afford to). The entire family would eat and sleep together with no definitions of personal privacy whatsoever. If someone has a bigger piece of land or a massive house, it's only going to be a larger room from inside, with still no partitions — indeed a very interesting form of architecture.
Exploring The Island On A Bicycle
In Majuli, where a majority of people still ride a bicycle to work, pedalling a pair of wheels and feeling like a local has its own charm.
Just rent an old school bike for 100 Rupees a day (sometimes even 50) and you will come across beauty unparalleled — with sometimes gilded rice paddies and rolling meadows keeping you entertained, and sometimes a rickety river bridge, as a tributary of the Brahmaputra.
Witnessing The Everyday Life
The everyday life in Majuli takes you back in the time — with everything around having its own slow and careful pace. A fisherman taking his boats out at sunset for the day's last catch. A group of cyclists harmoniously pedalling together to home. Wide open grasslands with a shepherd tending his cows and goats together. A paddy field worker seemingly carrying a stash of liquid gold. All these may appear like different life-stories, but if put together, they all speak of the time of yesteryears.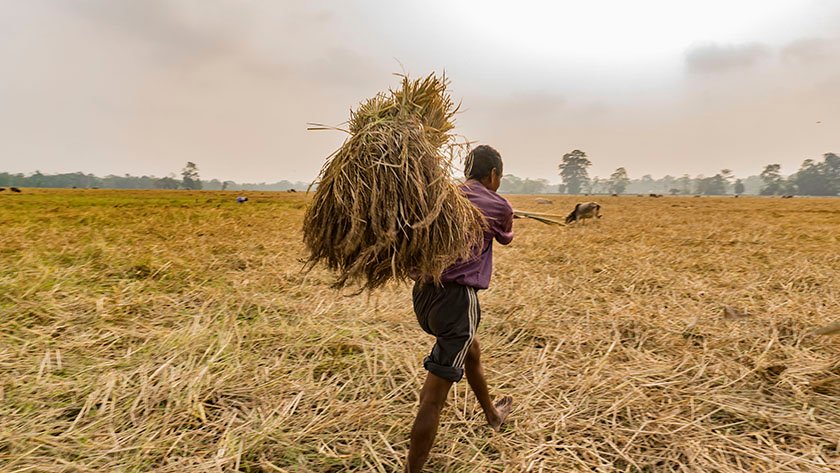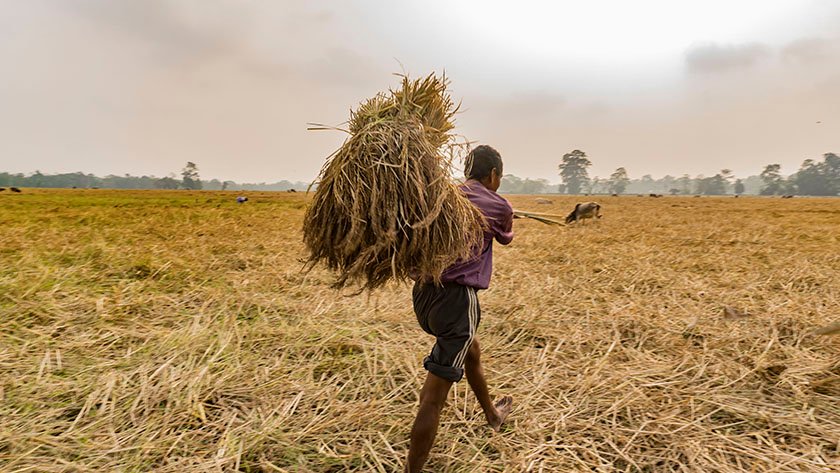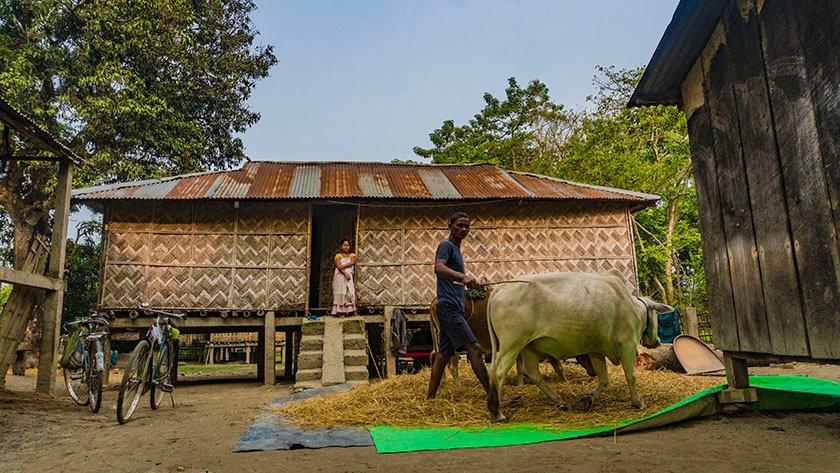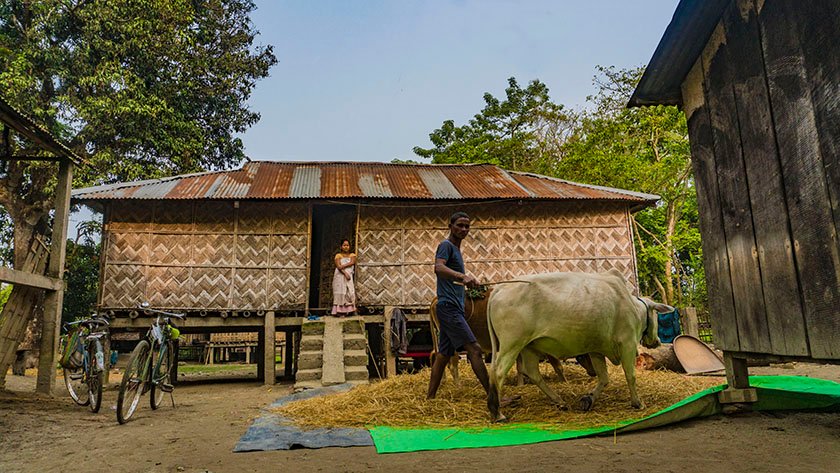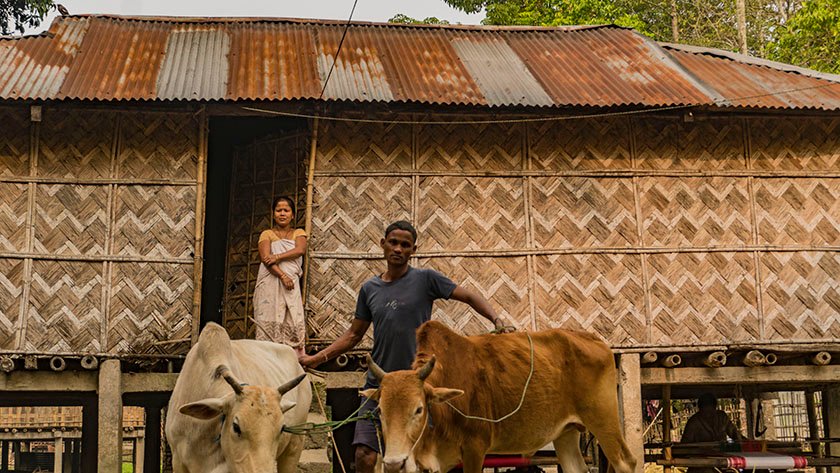 In Majuli, everything conspires to restore your faith in the beauty of the world.
Also read, from my previous visit: Majuli Island In Photos