There are some places in the world, that time and again call us back. The Human by Nature, Kerala, for me, is one such destination.
The first time I visited Kerala, was in 2017. I backpacked from North Malabar all the way to the southern tip of the state. Exploring places like Varkala and Fort Kochi, took me almost a month. And that was it. My love (there is no hate in this relationship) for Kerala began.
Since then, this Human by Nature destination of Kerala became a regular place.
The more I travel to Kerala, the more I appreciate it for its people, culture and other bounties it has to offer.
I still remember the first time I visited Kerala, the first thing that caught my attention, and made me fall in love with it, wasn't the natural beauty, the food or the vibrant culture that Kerala offers, but something very insignificant – the behaviour or auto-rickshaw drivers there.
Out of all the places I've been to across India, I think it was only in Kerala where I found that auto and cab drivers don't push you for a ride and that makes you feel less susceptible to tourist touts. No wonder, people in Kerala are human by nature.
Kerala: A Well-Behaved, Tranquil Society
Kerala for me isn't just 'one of the most beautiful places in India', as is often referred to by guidebooks, but much more than that. I loved Kerala for its natural beauty, food, culture, and most importantly, people.
They say people in Kerala are the most educated, I say they are well learnt. And what makes them qualified for the title is the kindness they preach. Almost every other person in Kerala – from the older and more religious to the younger and more practical – live in their own world of self-effacing originality. Their lifestyle is uncomplicated, simple unfussy and they seem to be content with it, looking no further than the simple pleasures of life.
Kerala: Where the trees are green and the sky is blue, but the people – just a little more colourful.
People in Kerala are not only friendly and inquisitive (except for when you ask them to be on camera) but also quite hospitable. And their beautiful smile is just the cherry on the cake.
People And Culture In Kerala: Human By Nature
The rich Malayali culture is unique and notably remarkable, not only in its appearance but also in how people have carefully preserved it, for centuries. And that's what makes Kerala more beautiful.
I remember watching Theyyam, a ritual dance performance, showcasing ancient tribal cultures during one of my visits. Where the performances were certainly a highlight (as I had never seen something like that before) what remained most memorable thing for me from the entire event was how even those who were not performing or working as a volunteer were also willing to volunteer and help – as if almost making sure, at their individual level, that the festival goes smoothly. Everyone – right from the official volunteers to those who were just attending it – was working as one force. And that was quite respectful.
What's more interesting is unlike most of India, Kerala enjoys a secular community – with centuries of colonialism having a great role to play – where the most diverse ideologies, faiths and cultures can co-exist in one place. And this makes it quite easy for any traveller to blend in quite naturally.
During my visits to Kerala, I was welcomed by many families to come and stay with them – something that put Kerala on my top travel destinations list across India.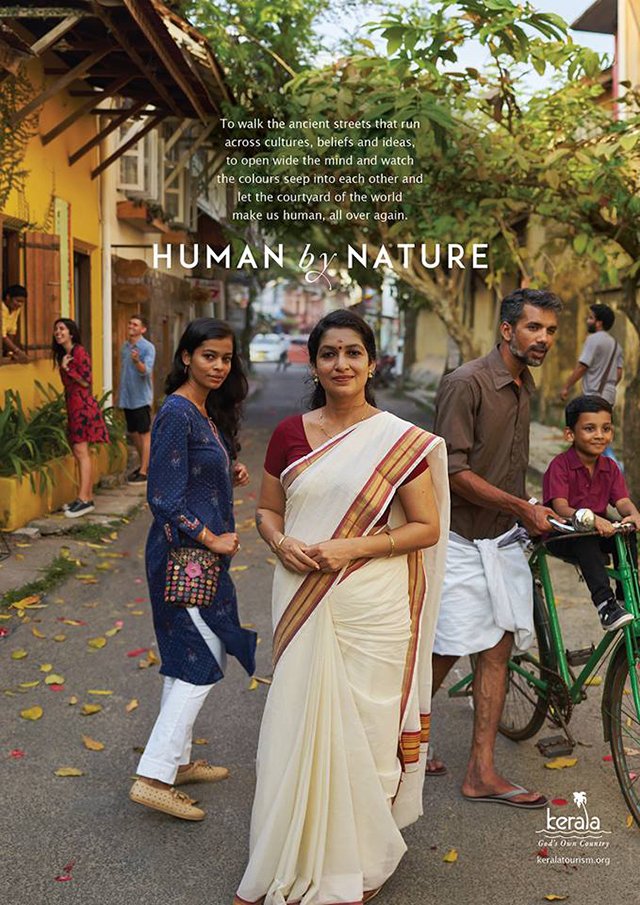 An open-minded approach and a multicultural attitude have, undoubtedly, allowed Kerala to become one of the most progressive states in India.
Kerala: For Food And Natural Beauty
While music and dance and a friendly environment provide food for the soul, the actual "food" of Kerala is also no less than a sumptuous treat to its visitors. Despite rice and coconut being the two omnipresent materials, different delicacies they prepare using a combination of the two (pooled with a few other items and perhaps a load of spices) are worth appreciating.
And then, there is the natural beauty that anyway remains an obvious highlight for anyone visiting Kerala. From tea gardens in Munnar to white-sand beaches to colonial towns and national parks – Kerala has something for everyone. There is in fact so much to see and do there that Kerala enjoys a good mix of backpackers as well as luxury tourists.
From luxury houseboats that take you around the backwater in the most romantic way possible to local 20-rupee ferries, Kerala has all options. I remember one of the times when I was backpacking alone in Alleppey, and couldn't afford a 10,000 Rupee houseboat to explore the backwaters all by myself, a 20 Rupee ferry ride in the backwaters of Alleppey came to my rescue and took me around the place the most local and intriguing way possible. Similarly, no matter what's your budget and style, Kerala will have something for you in-store.
And last but not least, when you travel in Kerala, you find it much organised and easy to travel than pretty much the rest of India, making it one of the top travel destinations in the country!
Disclaimer: This post was sponsored by Kerala Tourism and written under their Kerala Human By Nature campaign.
Have you been to Kerala? What remains your highlight? The food? The natural beauty? Or the friendly people? Let's share our experiences in the comment section below!