These 15 Hong Kong pictures and photos will complete your virtual tour of the city, without personally visiting the town and just seeing these images.
When it comes to photos and pictures, Hong Kong can never disappoint.
Google search for Hong Kong Pictures and you will get the idea: there is just no end to scrolling down. From some of the world's most interesting streets to green spaces, Hong Kong has everything a photographer may need.
During my blog trip with Cathay Pacific Airlines, I ended up exploring and clicking these Hong Kong pictures and photos for a few days, on my own, and never did I feel the desire to make friends or look for a company. The streets of Hong Kong and my camera were enough companions.
If you are looking for travel tips on, read my suggested Hong Kong Travel Itinerary For Hong Kong Pictures, keep reading…
I spent a week in Hong Kong and throughout that time all I did was walk on the streets, click photos and explore. Despite travelling solo, I never felt alone, for there is so much to see and do there.
And in an effort to capture Hong Kong and its essence through my lens, this is what I've produced. These are my top 15 Hong Kong pictures that will help you understand the city better.
Also, if you are travelling from India to Hong Kong, you may be interested in reading my Cathay Pacific economy class review. If, however, you are not an economy class flier, check this Singapore Airlines business class experience. Though I have travelled with many international airlines from India to Southeast Asia, including Flyscoot Airlines, Air Asia, Malindo Air, and others, it is Cathay Pacific and Singapore Airlines that remain my favorites.
Now let's continue with our Hong Kong photos blog and see what this popular Asia destination has to offer…
Hong Kong Pictures and Photos and Images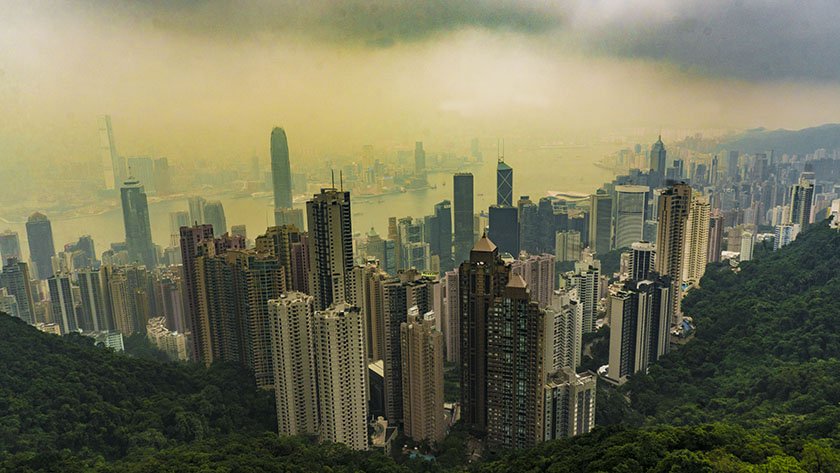 Hong Kong, as a city is quite strategically located, with a cram-full of skyscrapers in the middle surrounded by lush green hills. Standing on top of one of those hills as you overlook the city, you feel like being in a different world. If today, in your country, you know it's 2018, in Hong Kong, it feels at least 2050 — in Hong Kong pictures and photos it at least does.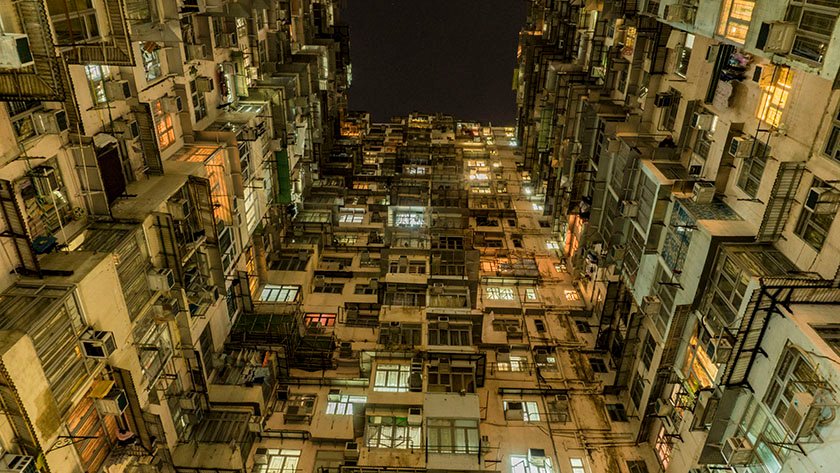 However, once you start exploring Hong Kong from deep inside, you come across seemingly ugly-looking and hopelessly cramped buildings with thousands of people sharing very little space among them. If Hong Kong is otherwise known as a concrete jungle, there's no reason to ask WHY!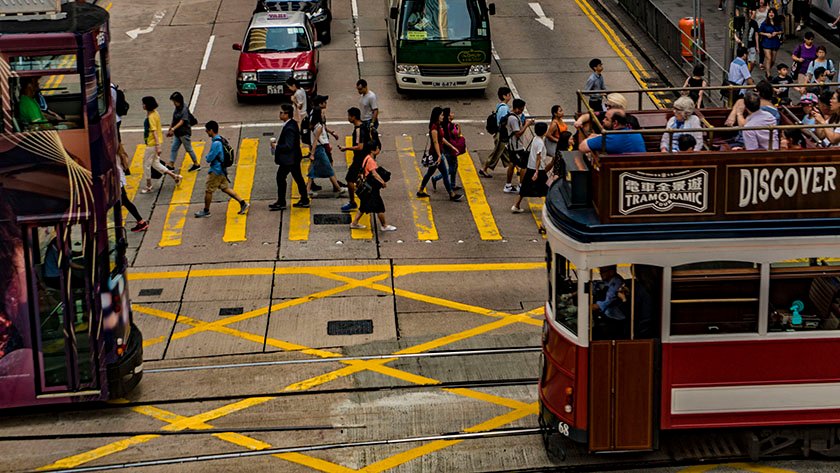 If you want to experience the real day-to-day life of Hongkongers, there's no better place than one of its many busy streets. With the highlight being the Central and Western Districts.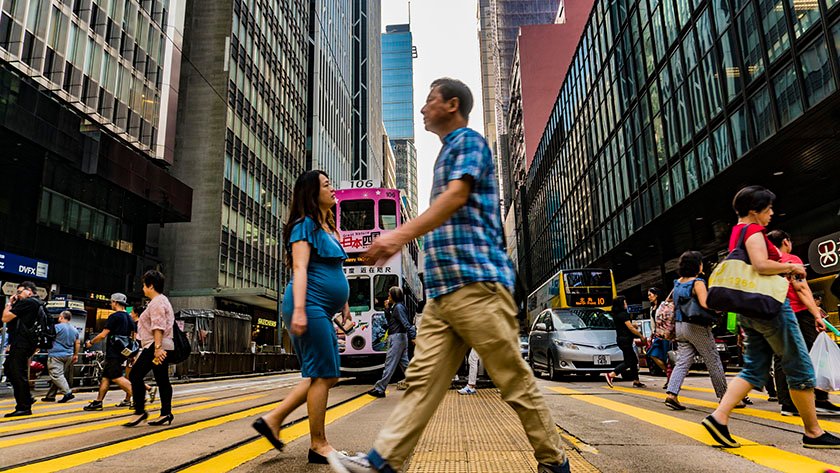 If you want to click some street action in your Hong Kong pictures, the central and western districts.
Though made of a few small and big islands, the Kowloon Peninsula (where I am standing right now, behind the camera) and Hong Kong Island (in the background) are what pretty much complete Hong Kong. Both can moreover complete your pursuit of clicking some nice Hong Kong pictures.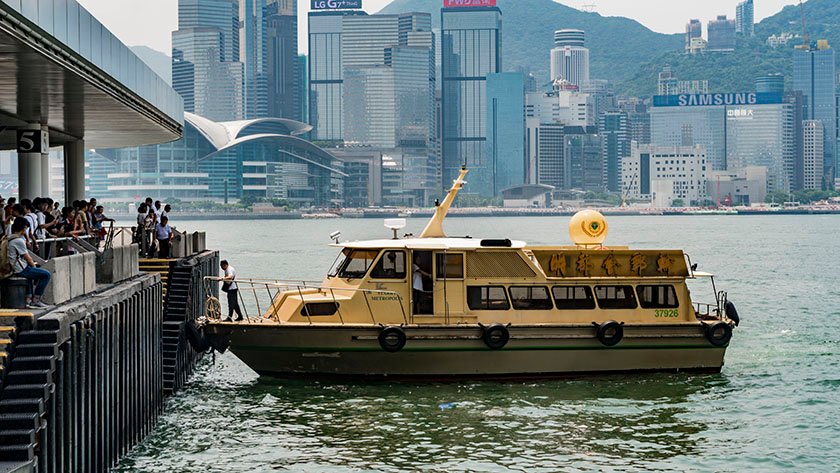 And connecting the two is the regular ferry service that takes you on a wonderful 10-minute ride from one island to the other for as less as HKD 1.5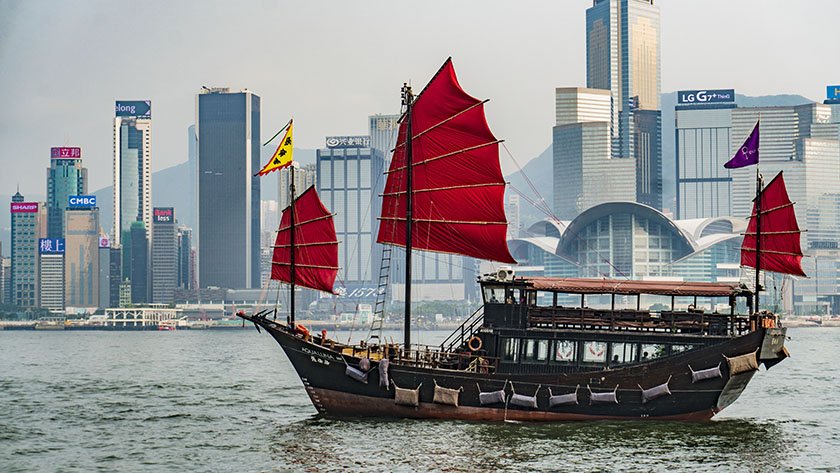 Though if you fancy a little longer ride, and wanted to explore a few more islands, there are several private boat ride companies to choose from. One similar popular thing to do is a ride in a traditional Junk Boat. It takes you back in time and makes you feel no less than a shoddy pirate. You can choose between a day trip…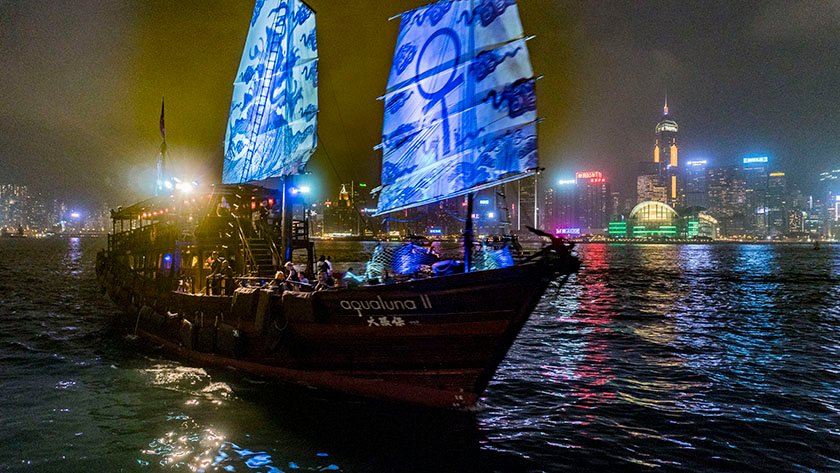 …or a more romantic evening one.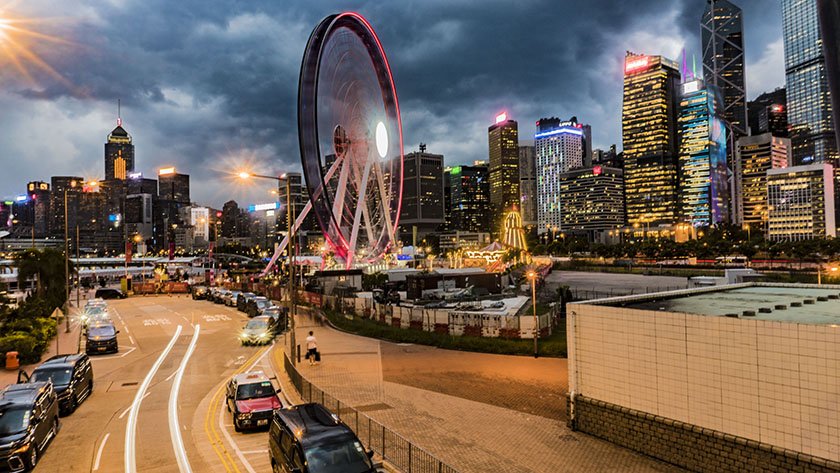 And then again, every town around the world has its own charm. Where some places look more gorgeous during the day, this town, certainly, becomes prettier in the evening. As the sun starts setting down and the skyscrapers come to life, the town regains some sort of alluring vibrancy. Having said that, the evening makes for the best time to click some Hong Kong pictures.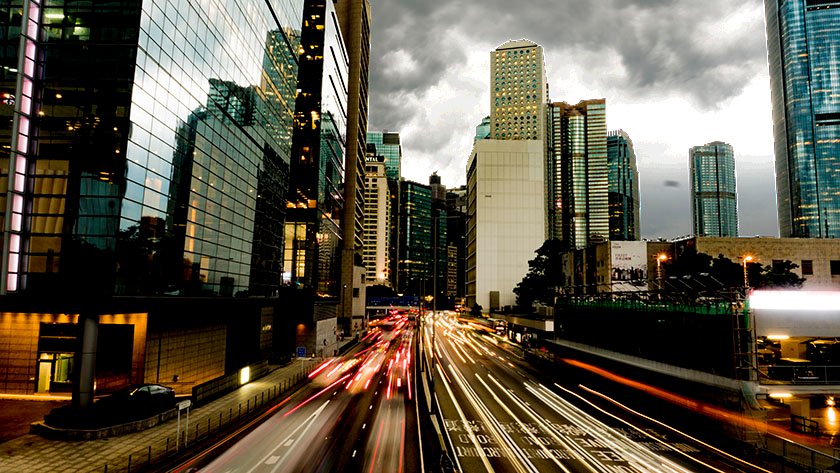 So yea, this city is certainly a night city. It even makes the same afternoon boring, maddening traffic, look romantic — infusing a little poetry in you as a river does.
Where it won't be wrong to say that Hong Kong is primarily a busy town, with most people having no time for themselves, let alone for others, for those who appreciate green spaces, nature and some 'Me Time', there are certainly enough options. Just go in any direction, away from the Central District, and you will find a path taking you to a secluded hill…
… or a secluded beach, with almost no life around you.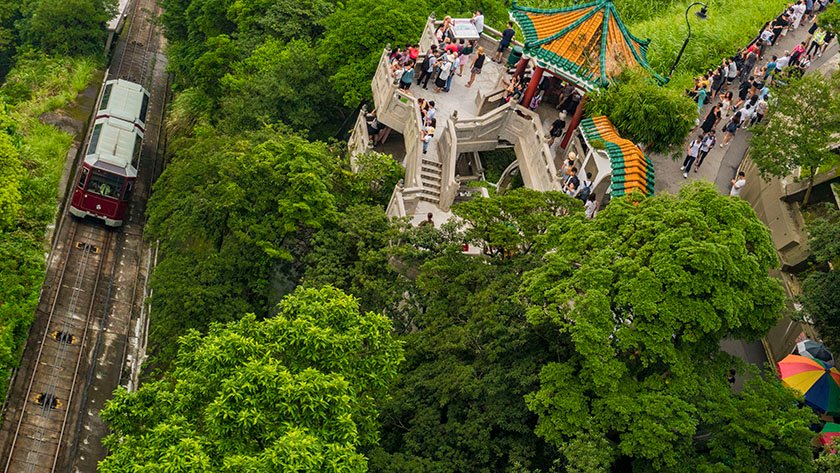 And one of the best places to escape the town and climb higher up to find some green space, and click some worth appreciating Hong Kong pictures, is The Peak. And the best way to get there is a 10-minute Peak Tram Ride that costs HKD 40. Imagine sitting or standing on a tram at an almost 45° angle while the view is fast changing from magnanimous apartment buildings to mountain trails.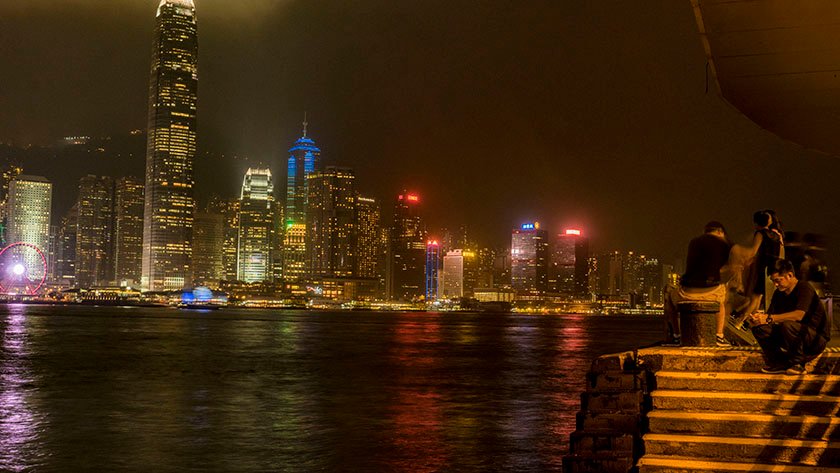 But if that's a bit of an effort and you're feeling lazy, you can always find a cosy corner by a waterfront promenade with a beer in hand and some lovely company of strangers.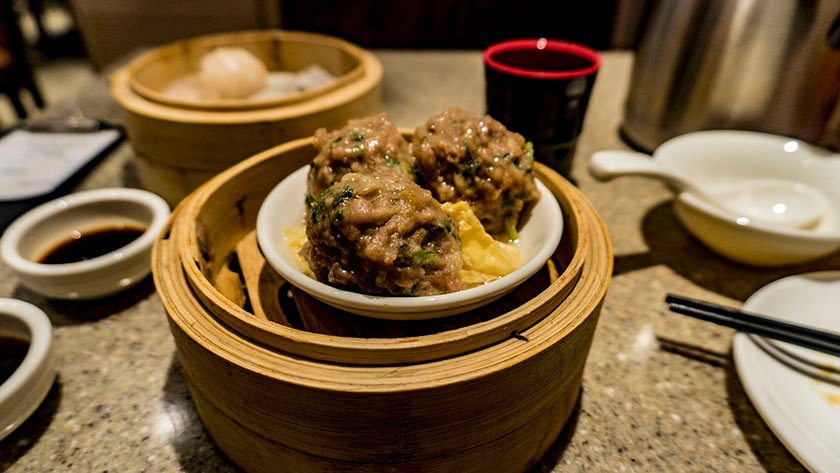 Alright, this one is just for the sake of adding food. Because you do a picture story about Hong Kong and you don't give a single mention of dim-sums and other local delicacies of Hong Kong? Not fair!
---
I hope you liked these Hong Kong Pictures and images. Now, speaking of my visit, I visited Hong Kong on a press trip with Cathay Pacific Airlines. Where my journey and stay was sponsored by them, everything written above is solely based on personal findings and experiences. I only recommend what I personally try, and find worth appreciating.