During my recent one-week trip across Chamba district, I happened to cover some of the best places to visit near Dalhousie including Jot Pass, Khajjiar, Kalatop and Dalhousie market, all in one day.
Though a little action-packed, now that I'm writing this blog I think it was, in fact, the best one day Dalhousie itinerary.
To start with, I want to tell you that I was staying at ETU homestay (Explore the Unexplored) in Bakloh — about  35 km from Dalhousie, or 25 km from Banikhet. If you are coming from Pathankot, you don't even need to go to Dalhousie. Save yourself from the traffic.
For me, staying at Bakloh was, staying at someplace quieter, away from the crowded Dalhousie & still be able to explore the nearby tourist places. You can check their website if you want to stay with them. I will soon be writing more blogs about my one-week itinerary with them, and the places covered (including Bharmour and Kugti village).
For now, here's a video from my Youtube channel for the same one-day Dalhousie itinerary I am going to discuss in this blog here…
Places To Visit Near Dalhousie
To start with, let me tell you that you can spend a month in this area and still not need to repeat a destination. From offbeat villages to frequented markets, there's a lot to see and explore.
Other than the places I covered (Jot Pass, Kalatop, Dalhousie market and Khajjiar) I suggest you visit Dainkund Peak, St Francis Catholic Church, Panchpula, Ganji Pahadi, Satdhara Falls, Chamera Lake, Laxmi Narayan Temple, Bakrota Hills, Rang Mahal, and a lot more.
It is also possible to do a 2-day trip (or one-day if you want to hurry it up) to Sach Pass. Read this blog for Sach Pass itinerary.
One Day Dalhousie Itinerary
Here's how it is going to look like in a map:
Stop 1: Jot Pass
Located at 2880 meters above the sea level Jot Pass is one of the popular places to visit near Dalhousie for locals. You come here any time of the year and you will find patches of snow on the top.
At a distance, and from the top point, you get sweeping panoramic views of the mighty Dhauladhar. The Dhauladhar peaks, again, will be snow-covered.
From Jot Pass, you will have to walk uphill 10-15 minutes to reach the top, located inside the Jot Nature Park. There's an entry fee of 10 Rupees per person to access the Nature Park. Inside, you will come across some information about Himachal's flora, fauna and wildlife.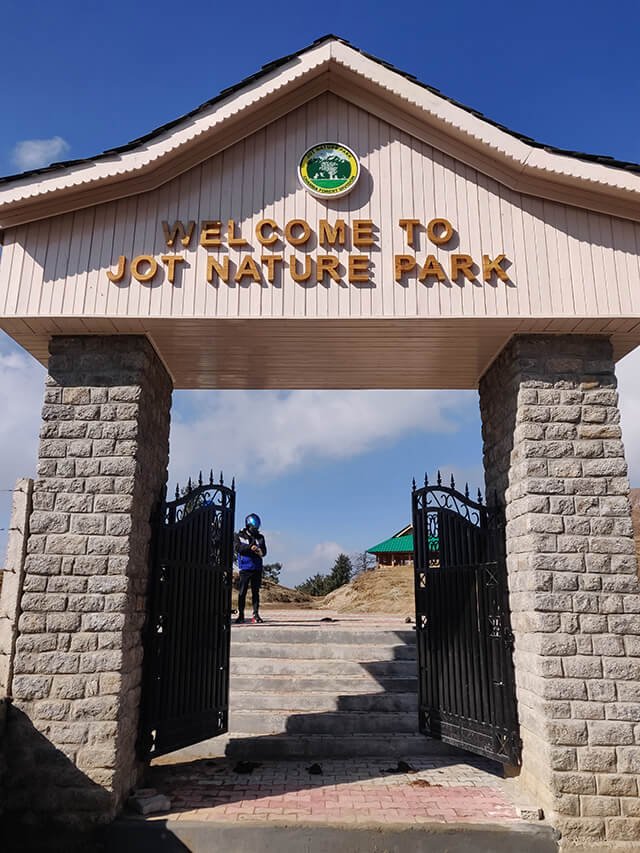 If you don't want to walk to the top, located inside Jot Nature Park, make a short halt at Jot Pass overlooking the Chuwadi Valley. From Jot Pass, Chuwadi Valley is located 23 kilometres away.
I would count Jot as one of the best offbeat travel destinations in Himachal Pradesh. If you want to visit someplace quieter than Chail or Shimla or Manali, Jot is the place to be.
Stop 2: Khajjiar
Khajjiar is often referred to as the Mini Switzerland of India, and in just once glance it is easy to understand why. A massive beautiful meadow surrounded by tall Deodar and Cedar trees, and in the middle, a small stream-fed lake — that's what Khajjiar is, in nutshell.
The landscapes in Khajjiar are of the sorts of a typical Himachal. No wonder, it is one of the best places to visit near Dalhousie.
In Khajjiar you will also find a 12th-century Khajji Nag Temple dedicated to a serpent god. It is worth visiting the temple and studying its beautiful architecture.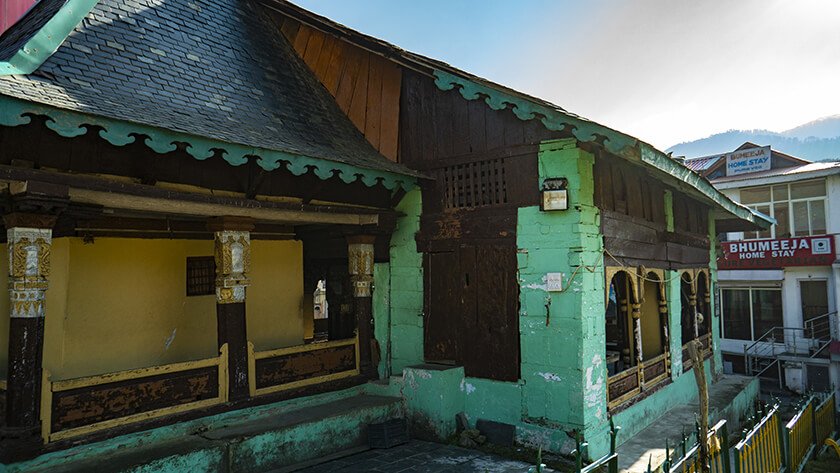 The best time to visit Khajjiar will be during summer. There are places to eat near the lake, as well as a few homestays if you want to make Khajjiar your base for a few nights.
For photographers and Instagram-aficionados, the ideal time to visit will be during the morning when we have the soft morning light, but I understand it won't be possible if we are doing the same one-day Dalhousie itinerary since we have an order to follow. Jot Pass, apparently, will take some time too.
It is possible to do horse-riding and zorbing there. We also have a paragliding site located 0.5km from Khajjiar, near the 82m tall Shiva Statue.
Stop 3: Kalatop
Kalatop is one of the popular places to visit near Dalhousie. It is most popular for those who want to experience snow-capped peaks of the mighty Dhauladhar ranges. The last point of Kalatop, where you can find a few places to eat and a few homestays to stay (for about 1000 Rupees a night), draws tourists from across India.
It is located approximately 12 km from Dalhousie and inside the Kalatop Wildlife Sanctuary. Tourists need to pay an entry fee for their car and motorcycle to access the wildlife area (at LakkadMandi).
Also called the Kalatop-Khajiar Sanctuary, it houses oaks, pines, rhododendron and deodar trees.
Since we got a little late to get to the top point, we couldn't see much of the view (and it was quite foggy too) but the village and architecture was something worth witnessing.
Inside the wildlife sanctuary, you can spot various species of animals and birds including the Himalayan black bear, pheasants, Himalayan black marten, serow, leopards, jackals, langurs, Eurasian jay, black-headed jay and the common blackbird.
The Kalatop Wildlife Sanctuary is one of the least explored areas in Dalhousie.
Stop 4: Dalhousie Market
For anyone visiting Dalhousie, visiting the market, particularly after sunset is a must. And that's what I suggest you do too. During day-time, the mall road in Dalhousie can feel a little crowded to some people. But evenings are comparatively quieter. They are perfect.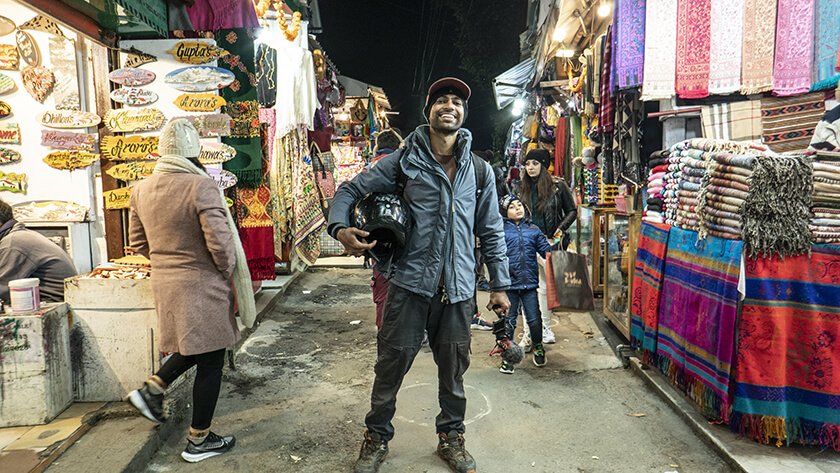 Take a still across the mall-road and the Gandhi Square, buy souvenirs.
And in the end, conclude your day trip with a memorable dinner. I suggest you guys check out Cafe Dalhousie.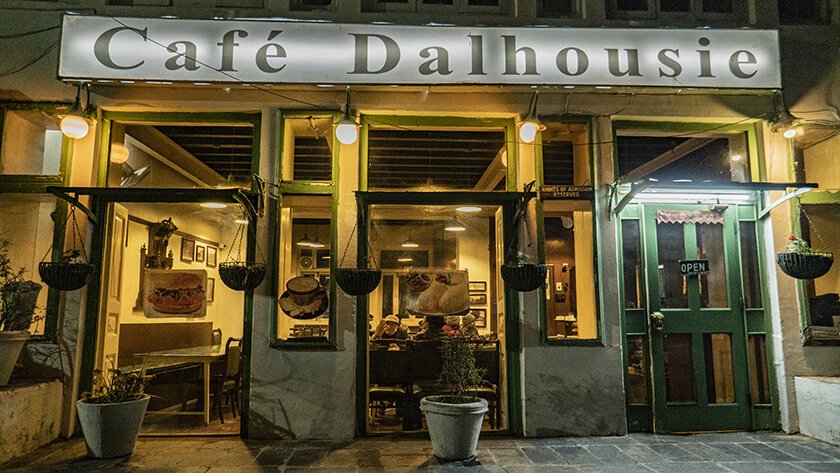 Conclusion
There is a lot more to see and do than what is suggested in this blog. To see all that Dalhousie has to offer you may need at least a week, but I understand not everyone has such a long time, hence this one day Dalhousie itinerary.
If you are a little short on time, just like I was, the four places mentioned above (Khajjiar, Kalatop, Jot and the Mall Road) make for the top places to see near Dalhousie. Most importantly, if you covered all these places, you won't be doing more than 100km, which is a good thing for hurried tourists.
Again, I suggest you avoid staying in Dalhousie if you want to enjoy peaceful nights. I recommend Bakloh, and in Bakloh, Explore The Unexplored homestay. Alternatively, you can check out someplace in Banikhet.
That's all in this Dalhousie travel blog. If you have two days to spare, I suggest you visit a local village and Anan Mata Temple & Waterfall.
Check the Day 2 itinerary video below: