Before I go ahead, I want to announce that I now run 2 properties around Manali: FootlooseCamps Hamta (setup including a traditional Himachali Mudhouse and three luxury Geodesic Domes with Jacuzzi & infinity hot pool) and FootlooseCamps 2.0 The Homestay (with three attached bathrooms for long stays). Both places are located within 8km distance from Mall Road with views like 99% of hotels fail to offer. For booking, WhatsApp/Call 8800763430.
Check below, the Instagram Drone Shot for FootlooseCamps Hamta and a Youtube Video for FootlooseCamps 2.0 The Homestay…
View this post on Instagram
For booking, WhatsApp/Call 8800763430. Now, let's continue with the topic at hand…
---
After exploring three continents and much of India in the previous two years when the idea of starting a new venture — of opening a tourist facility — struck my mind, the Himalayas felt like the best option.
But where in the Himalayas was the question? From the vainglorious far-out valleys in the East to some of the most splendid and frequent in the West, the Indian Himalayas offer a great deal of natural bounty and experiences and the basis on where you end up staying (unless you've spent years exploring it, just like I did) you shape a picture of your own version of the Himalayas, and its people.
Imagine if you stayed at only one place in the Indian Himalayan state of Uttarakhand, and that happened to be Darma Valley in Pithoragarh district — you'd consider Uttarakhand as a land of meat-eaters, and a place where animal sacrifice is still blatantly practised. Now those who are familiar with Uttarakhand, very well know that Uttarakhand is majorly a dry district, wherein most parts serving any meat and alcohol is a criminal offence — forget butchering. Well, that's the Himalayas in a nutshell — more diverse and discrete than one can imagine.
A few snapshots of my campsite Footloose Camps
So when the idea of starting a tourist facility in the Himalayas struck my mind, I chose a place that offered an amalgamation of cultures and experiences, on top of having a central location, and a popular and unfrequented name.
Also read: Best Camping Tents In India
Camping In Manali
Manali is closer to trans-Himalayas than most other places. Getting here (from Delhi) is an overnight business. No other popular town in Himachal Pradesh allows you to reach all three states of J&K, Delhi, and Uttarakhand, overnight, but Manali does.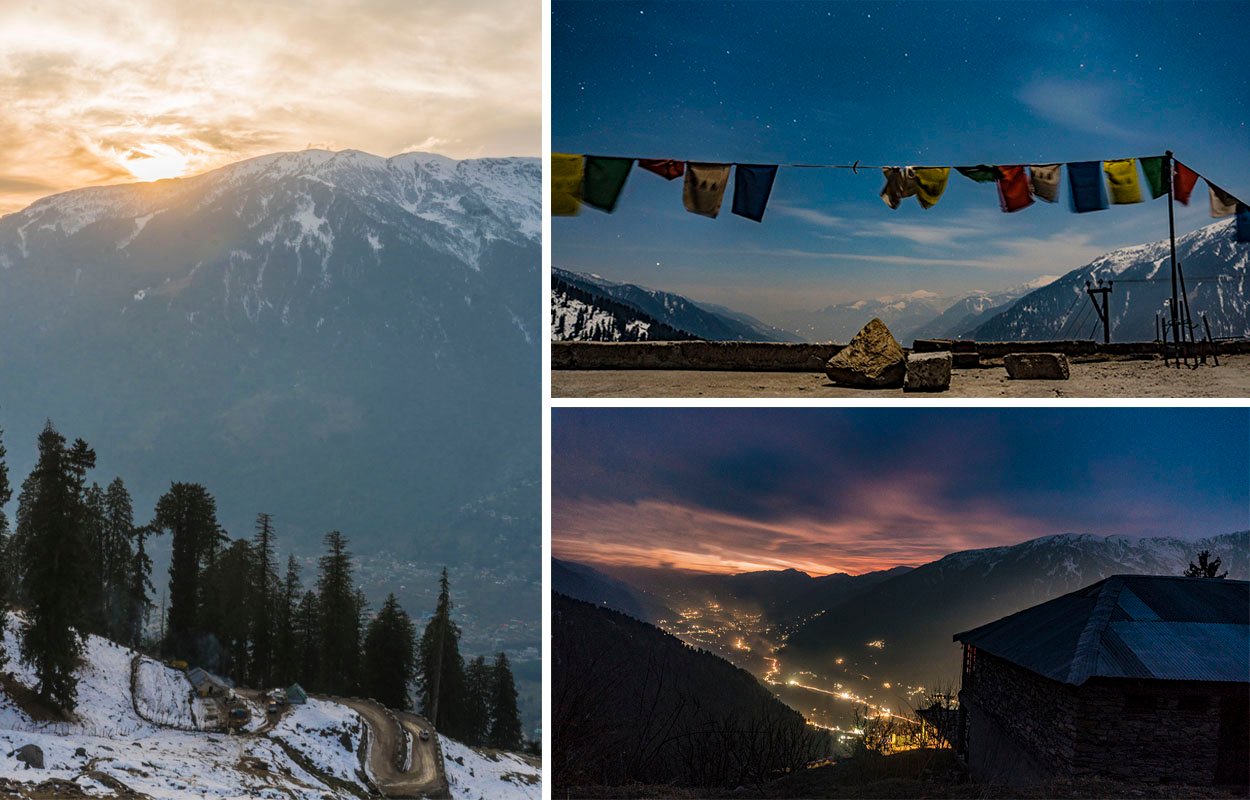 Sitting strategically at nearly 2100m above sea level, I see the town of Manali as the centre of the Indian Himalayas. On its west lies the beautiful valleys of Jammu&Kashmir and the home of the Buddhist leader His Holiness The Dalai Lama. In its north, you find some of the highest passes in the world (as high as 5,000m above sea level) and the easiest and the most frequented road connection to the trans-Himalayas. On its East, and in the neighbouring state of Uttarakhand, lies the four holy shrines, and the backbone of Hinduism.
Manali's own setting is somewhere similar, a strategically flowing river Beas, diving Manali into two parts — the old and the new.
The road connectivity to Manali from most big towns (like Delhi or Chandigarh or Amritsar) is moreover good. And with a 6-lane highway (all the way from Delhi to Manali) to be starting getting constructed soon, travelling to Manali is going to be easier and quicker. So choosing Manali as my base for starting my first hospitality venture was a well-thought-of decision, but starting it right inside the town of Manali was never the idea.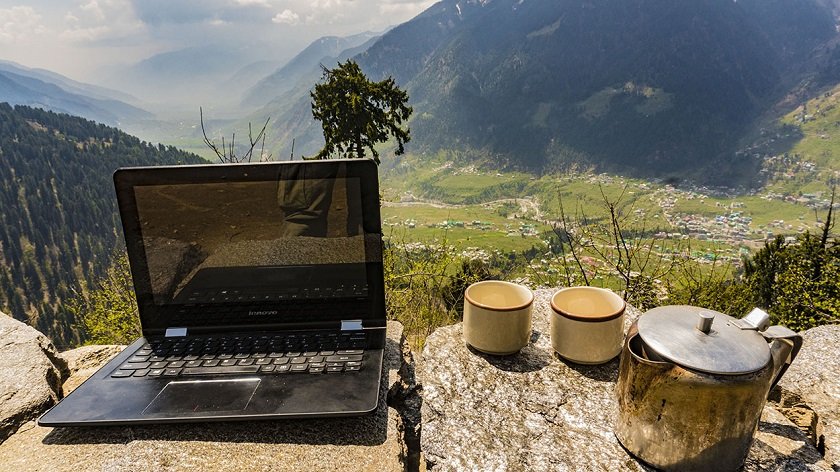 Footloose Camps: Located In Manali, Yet Away From It
No wonder, with soaring popularity, Manali is getting crowded, so I wanted a place that complements the accessibility to Manali but not literally.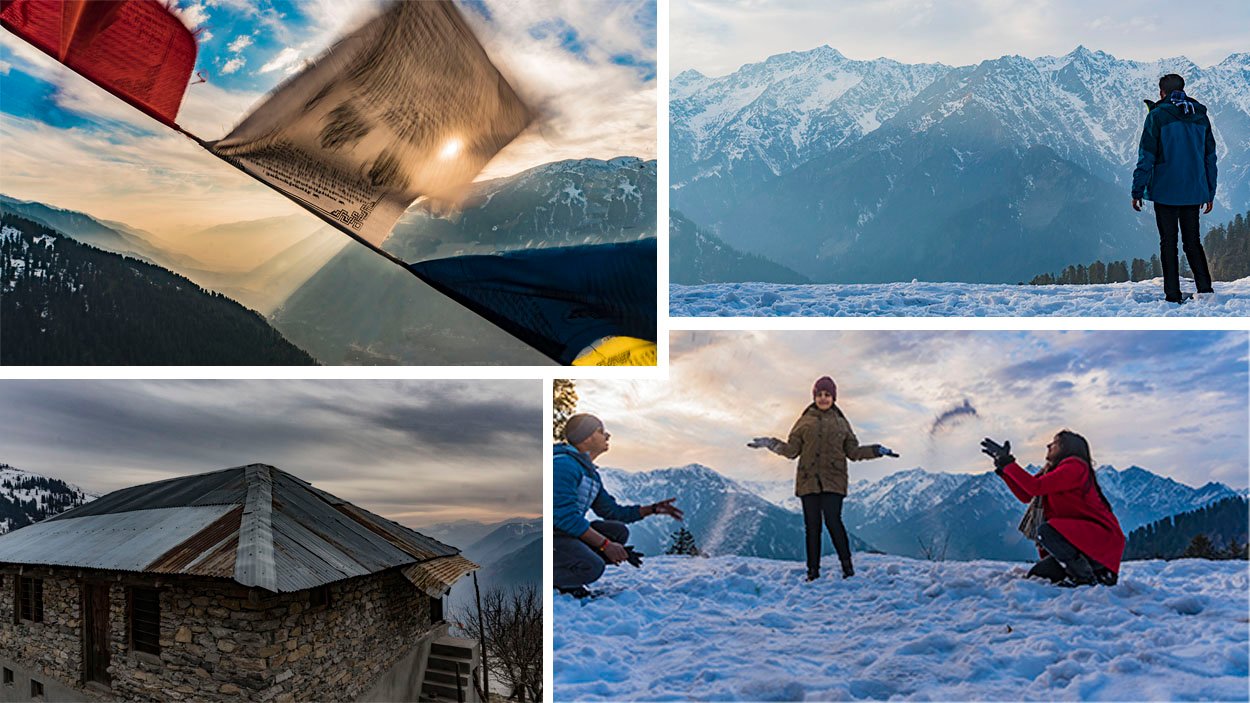 About 15km from Manali, a 45-min drive, and over 35 crazy-but-surreal hair-pin bends, as you climb from an elevation of 2100m above the sea level (of that of Manali) to a whopping 3200m, you reach the Buddhist town of Sethan.
Located in the Manali area, Sethan offers all comforts of a big town, while allowing you to escape from its madness at the same time – and thus promising the tranquillity of the Himalayas. Here crowded streets and unknown faces do not exist. Most of days you don't have anything to do but count the number of cars that came this way. Sitting on top of the world, at Footloose Camps, some rejuvenation is assured.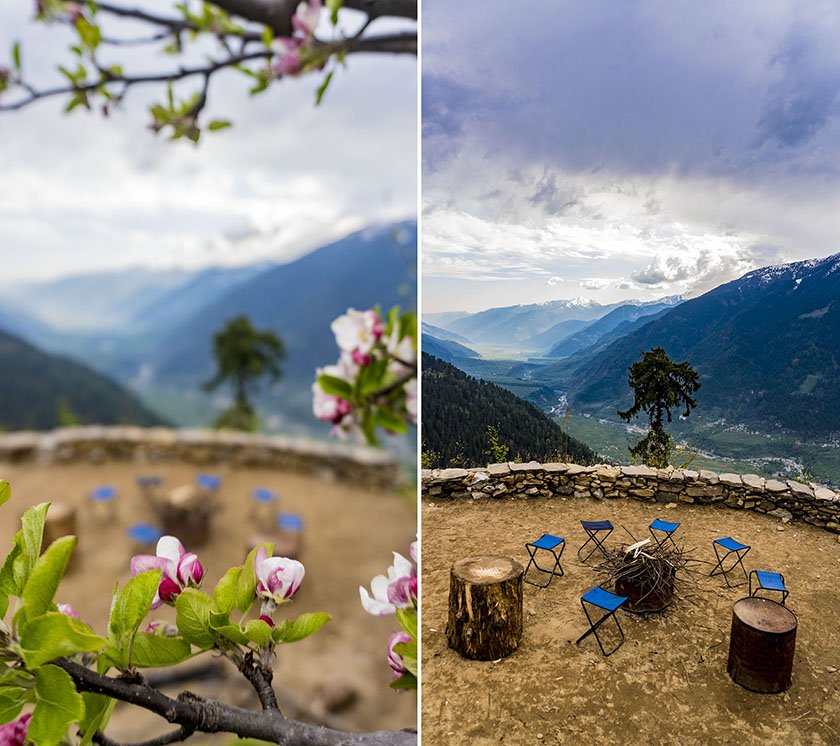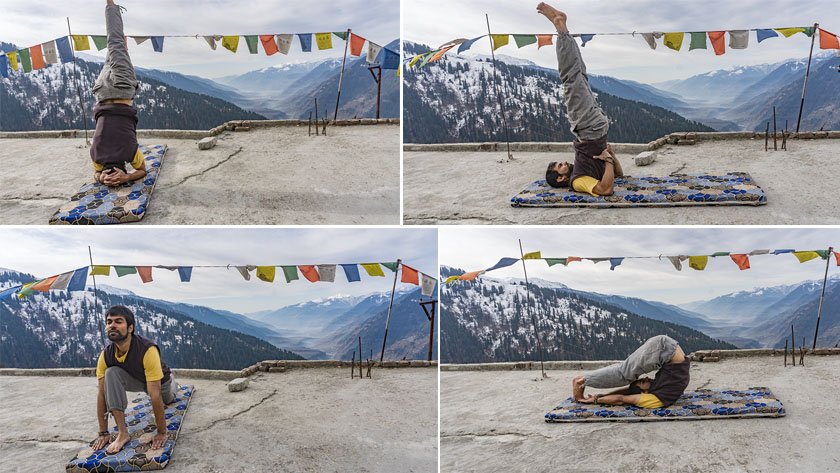 Here, a few Reasons To Visit Footloose Camps:
After quitting my job and becoming a full-time nomad in 2015, I've been to three continents and pretty much the entire of India. Where I've never repeated any place between those years to the Manali region (say between Kullu and Solang Valley) I've travelled a few more than 10 times. Spending time with the affable Himachali people was the best detoxication for me. And the Buddhist Himachali around Sethan was even better.
Getting here was super easy: You can drive all the way to the campsite. Or if coming on a public bus, can catch frequent taxis from Manali that drop you in Sethan (and right outside my campsite) in around 45 mins.
Despite being located close to the town of Manali, Sethan assured a good escape from its madness: Visit Sethan for losing yourself in the stillness of the Himalayas. And if you want the best views, you won't get them from anywhere than Footloose Camps (we can tour this in the area when you'll come, if you want!)
Excellent phone reception: The phone network in Sethan will keep offering you a strong 4G connection, allowing you to stay connected to the digital world if you fancy.
The Ancient Silk Route: Sethan is actually the starting point of the popular Hamta Pass trek, which further takes you to Spiti Valley. Back in the day, this route connected Tibet with the Pir Panjal mountain range in India.
The Pir Panjal range around Footloose Camps, in Sethan, moreover offers some of the best ski-slopes for backcountry snowboarding in India. According to an Australia-based ski expert and author, C.R. Spooner, who had spent years exploring different valleys in Pir Panjal and published a book, Pir Panjal mountains near Manali and Sethan is the Mecca backcountry skiing/boarding locale in the Indian Himalayas.
Footloose Camps is located only a one-and-a-half-hour drive from one of the top 15 highest passes in the Indian Himalayas: Rohtang Pass (nearly 4,000m).
Other than skiing or snowboarding, we offer a host of other activities, including Rock Climbing, Jumaring, Paragliding, Mountain Biking, Trekking, Snow Trekking, Apple-Picking, and Stargazing.
We have the nicest 100% Buddhist community in Sethan.
And here's the view you will get from the campsite. I choose to make it my workstation every evening: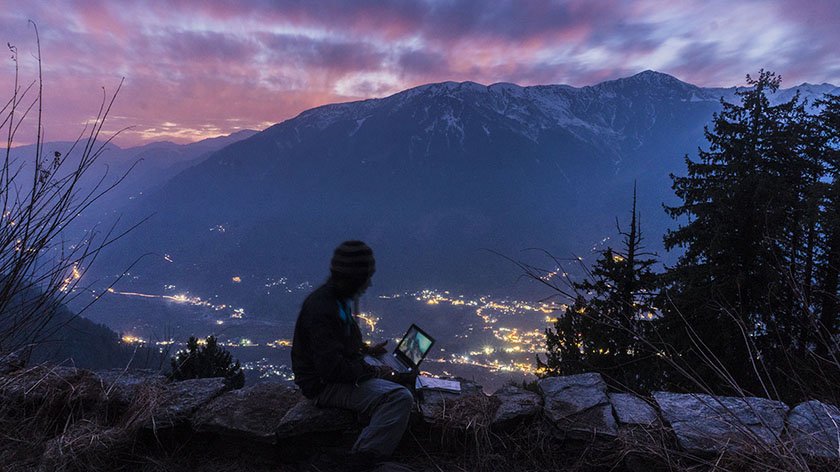 Want to book a place for yourself or see some images? You can find out campsite's Instagram page with the username: Footloose Camps, or email me at deveshjoshi1990@gmail.com