Before anything, let me be clear… I am not a snowboard or a ski expert. I haven't cleared any professional certifications, and neither have I been practising the sport for years. I am, in fact, so new to snowboarding that anyone would only call me a beginner. But mastering a sport is one thing, and knowing where to best do it, is the other — and speaking of backcountry snowboarding in the Himalayas, the Pir Panjal range near Sethan is perhaps one of the best options.
I first visited Sethan (one of the weekend getaway places near Delhi) during the winter of 2017 where I met a group of North Americans who just wouldn't stop bragging about the nearby ski-slopes.
It was their third consecutive winter there. During the entire week, I stayed in Sethan, and between all those chilling winter nights conversations, I found them constantly boasting about how exciting the slopes in Pir Panjal can be. "The thrill in snowboarding in the wilderness of the Himalayas is unparalleled, and this place is just so perfect," one would repeat every two hours. Backcountry snowboarding — the term, back then, felt just as newfound and fascinating as a perfectly rhymed poem does to a kid.
Backcountry Skiing Snowboarding In Himalayas India
Mesmerized by the idea of sliding down a ridge, I rented a snowboard and learned as much of snowboarding as I could in a week, only to return with my own snowboarding equipment the next year.
[Further Reading: Learning Snowboarding & Buying Your Own Equipment In India In Just 30,000 Rupees]
Snowboarding In The Himalayan Range of Pir Panjal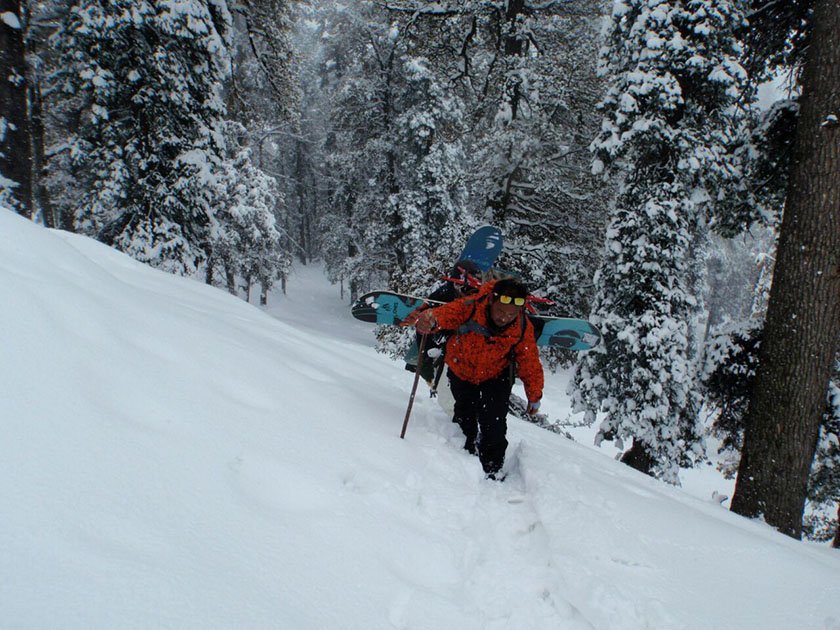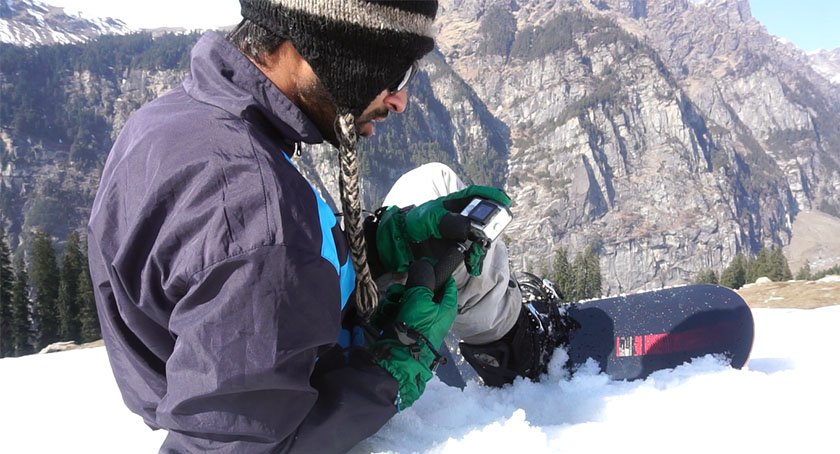 Located only 25 km from the popular town of Manali, in Himachal Pradesh, the Pir Panjal range around Sethan offers some of the best slopes in the world for backcountry snowboarding and skiing. According to an Australia-based ski expert and author, C.R. Spooner, who had spent years exploring different valleys in Pir Panjal (and published a book called Ski Touring in India's Kullu Valley) Pir Panjal mountains near Manali and Sethan is the Mecca backcountry skiing/boarding locale in the Indian Himalayas.
For those who don't know already, the Pir Panjal range is a group of mountains in the Inner Himalayan region, running from west-northwest in the Himalayan state of Jammu & Kashmir to east-southeast in Himachal Pradesh, with the average elevation varying from 1,400 m to 4,100 m. Pir Panjal is the largest range of the lower Himalayas, thus offering quick land transportation from big cities like Delhi and Chandigarh and Amritsar, among others.
Unlike in other popular places of snowboarding (or skiing) in India, where you have the luxury of using a chairlift up to the top of the mountain and catching a peak, in Sethan — as we are talking about the REEEEAL backcountry snowboarding — you're required to snow hike, reach a mountaintop, and ski down, while safeguarding yourself from trees and other obstacles on the way, making the entire experience feel a bit more real and exciting.
Snowboarding In The Himalayan Mountain Ranges Around Sethan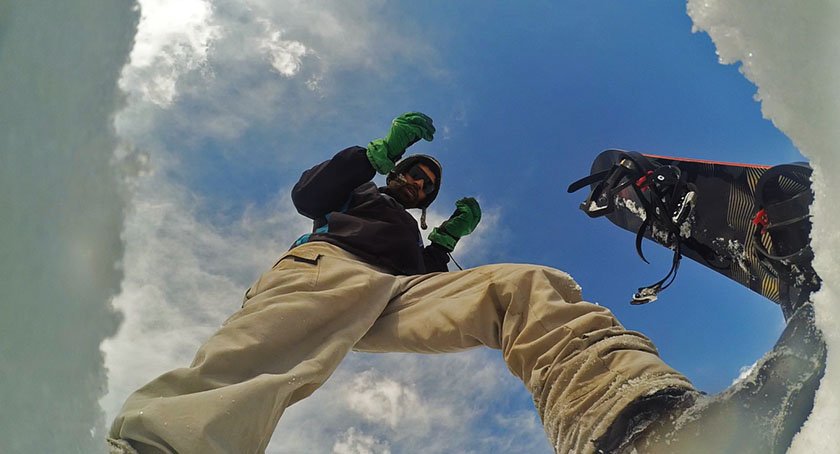 Compared to the last year, 2018 saw slightly less snowfall on the Indian side of the Himalayas, yet enough to reveal snow-covered peaks in every direction. Over 20 inches of snow had fallen in the previous two days, as I reached Sethan during the last weekend in December. The snowcapped Pir Panjal mountains were constantly teasing me for the past year. It had been a long year since my previous snowboarding adventure.
TIP: To reach Sethan, you're required to hire a taxi from Manali that can cost around 2000 Rupees per trip. The journey takes nearly 45-minutes with a steep uphill bypassing over 40 hair-pin bends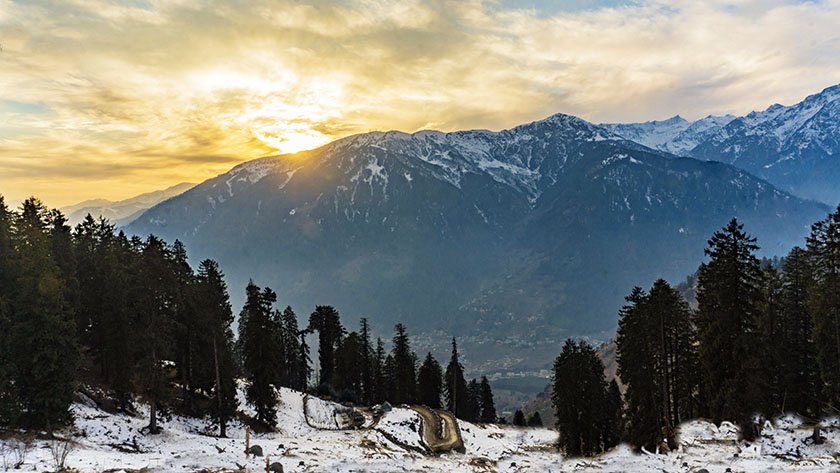 As I reached Sethan, and snow hiked for a couple of hours the very first day I arrived there, I realised that the sheer amount of terrain to explore there is difficult to grasp. Where Sethan is located at 3200m above the sea level, on some days I hiked as high as 4800m — a week well spent riding through high ridges and bowls.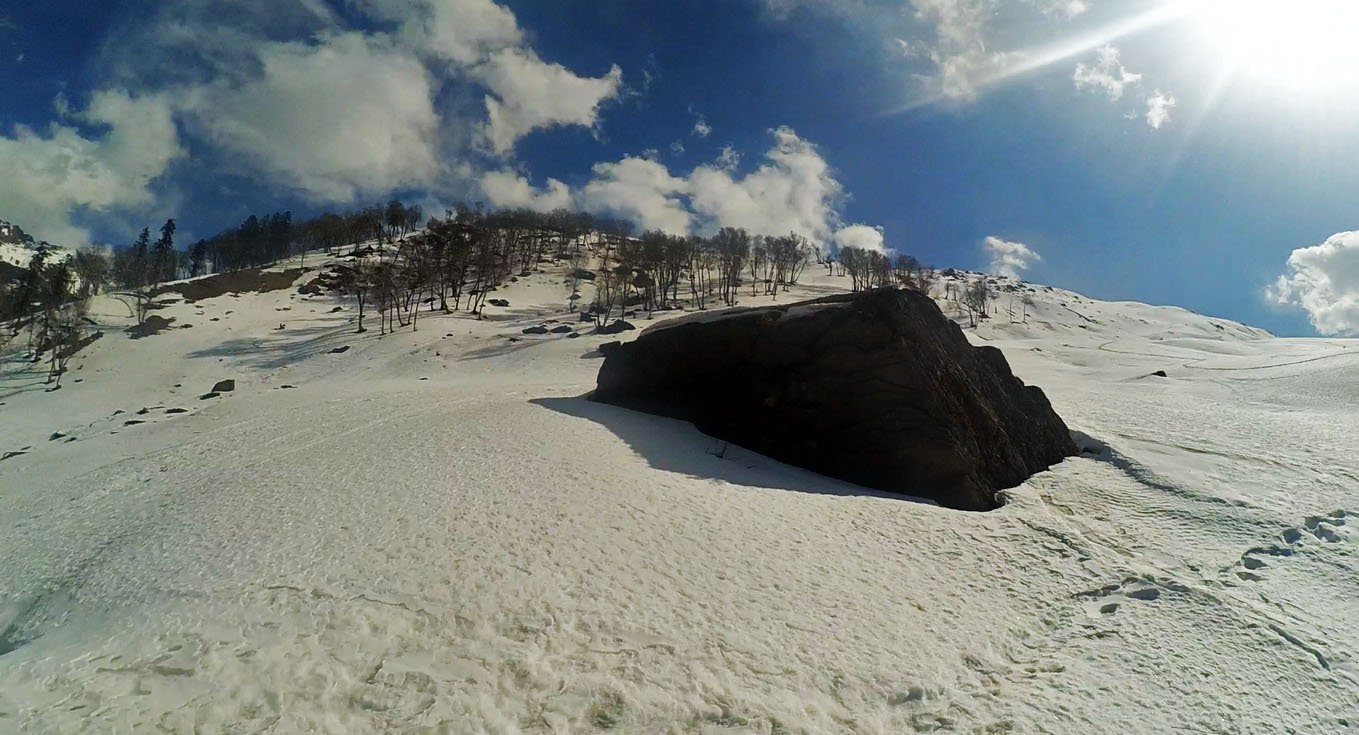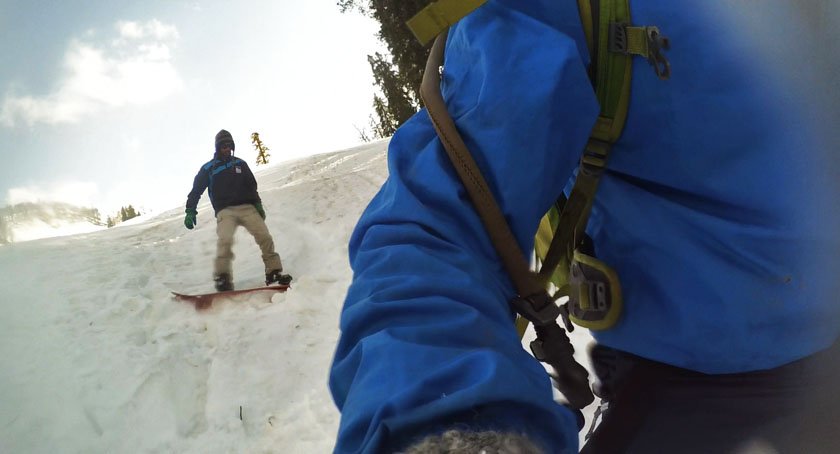 I understood why the group of Americans I met the last season were returning every year. The thought of spending all winter in the Himalayas here, and snowboarding, was tempting. Floating through trees in deep powder, speeding down fast groomers, dropping into open bowls, or launching over small cliffs — the Himalayan Pir Panjal peaks around Sethan have everything you could possibly want. I couldn't believe the type of runs the mountains offered here. Steep chutes and heavenly bowls all around.
Sethan Village
Located approximately an hour's drive from Manali, Sethan is definitely a place for slow travellers – at least during winters, when the snow claims the ground and any movement beyond this tiny Buddhist town, is pretty much impossible. Between the month of December and March, the mercury falls beyond zero for most of the hours in a day. Little flakes of snow can be found everywhere.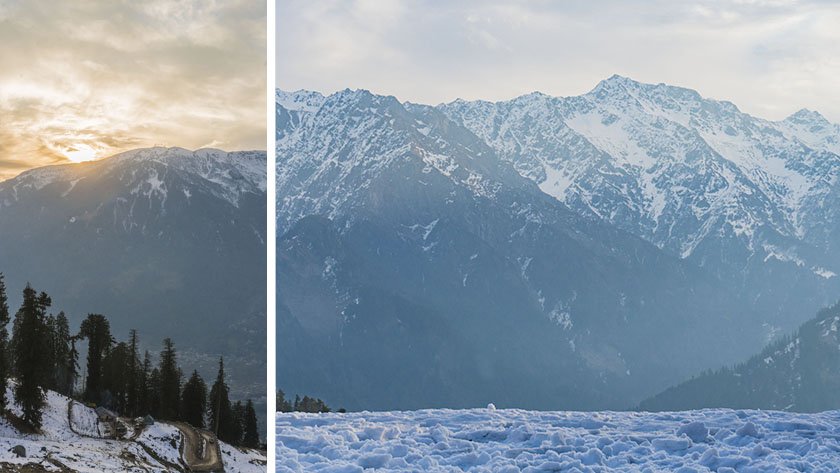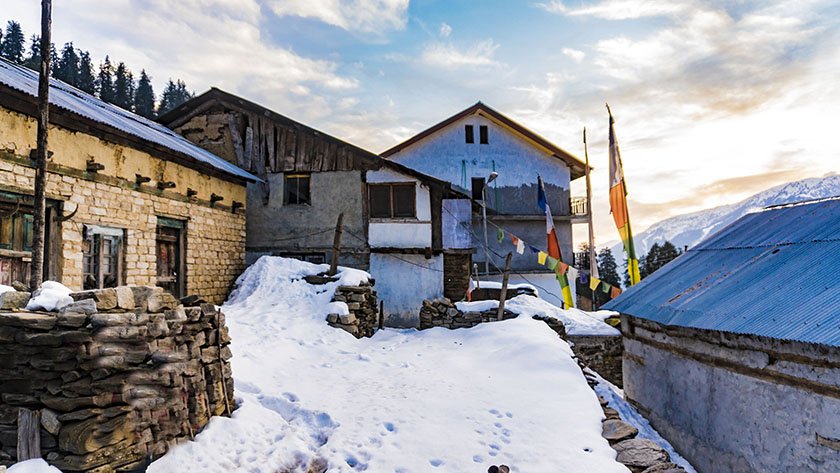 Weather conditions in Sethan may feel deceiving in winter. While it may appear dark & gloomy in the valley, once you rise above the clouds it might be a perfect blue-bird day. You never really know until you see for yourself. Right across the valley, the towering Dhauladhar range feels beckoning as always, with the river Beas flowing right in between.
[Further Reading: The Town Of Sethan In Himachal Pradesh
Accommodation & Renting Snow Equipment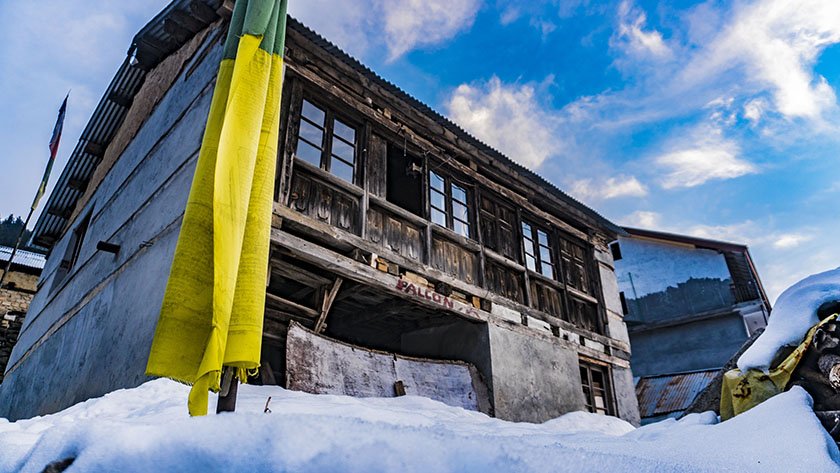 It is best to rent your snowboarding equipment in Manali and then come to Sethan. Just end up in the town of Sethan and you will find a few homestays (very local atmosphere). If, however, you want a bit more of your personal space, you can also stay in tent accommodation. I've myself started a campsite in Sethan with the name of FootlooseCamps open 365 days a year. Just rent your ski equipment from Manali (or I can help you with renting) spend a week or so in Sethan and learn on your own.
Other Activities
Along with skiing and snowboarding, Sethan is also a great place for trekking. It is from Sethan that the popular Hamta Pass trek starts. One can also enjoy camping and other adventure activities like mountain biking and rock climbing.