Despite more and more budget backpackers making it to Europe, discovering their own quirky ways to travel on a budget, Europe still remains a fairly expensive destination (especially for those who are dealing with a prominent currency difference, as I did, of 1Euro (EUR)= 70 Indian Rupees).
A few things, however, have worked in budget travellers' favour. For example, the dawn of hospitality networks, the rise of sharing economies, and an introduction of cheaper public transport. And all this has contributed to making Europe more affordable than ever.
During my 2 months of travel in Europe, and especially while travelling across countries like Germany, Austria and Italy, I often get sick to my stomach seeing how expensive travelling in Europe can be. But thankfully, I did a lot of research before starting my great Europe Odyssey.
From volunteering to self-cooking to staying in hostels, I used a mix of things to keep my budget under control. So speaking out of my experiences, here are some tips on how to Budget travel in Europe.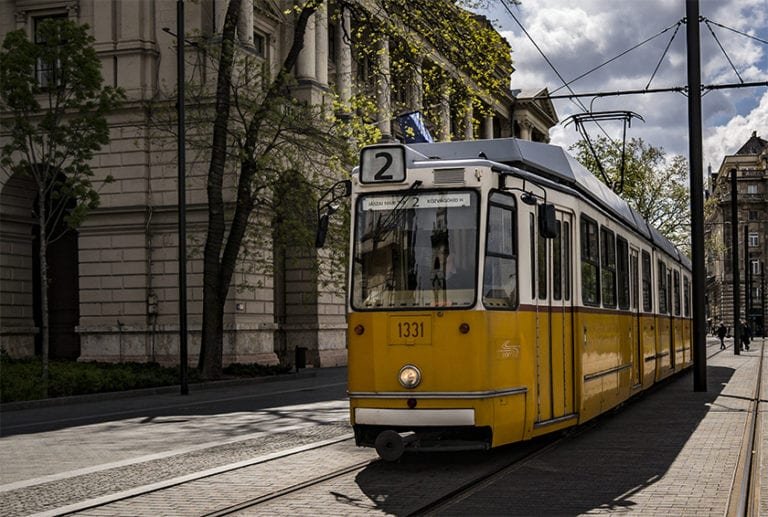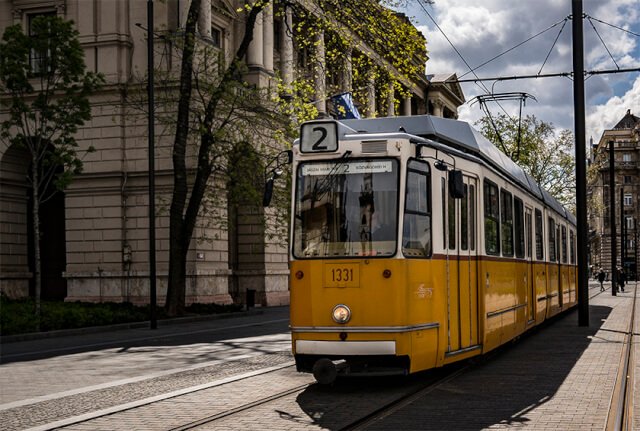 Top Budget Travel Tips For Europe
Take Buses. Avoid Trains
Buses in Europe are a lot cheaper than trains. And most budget backpackers rely on buses to keep their travel costs low. Speaking of my personal experience, during the recent backpacking trip across 8 countries in Europe, I did as many as 18 bus rides, and only two train rides, over a period of 2 months. By doing so (and roughly speaking) I saved around 200 EUR in total. Where a train ride would have cost 50 EUR, the bus took 35, something even lesser. Though of course buses take comparatively more travel-time, for me time was never a problem, and speaking of comfort, I personally found buses just as comfortable as trains.
Megabus is a cheap way to get around the United Kingdom (England, Scotland, Wales) as tickets can cost as little as 1 GBP. To travel inside Paris, go for Ouibus. For most other destinations in Central Europe try Flixbus, Eurolines or RegioJet. If you are travelling long distances and are doing at least 5 journeys, throughout your trip, I would strongly recommend investing in Interflix bus pass for 99 EUR, something similar to Eurail pass. But a 5-day Eurail pass can cost you as much as 374 EUR — now calculate the difference between the costs of taking a bus and taking a train.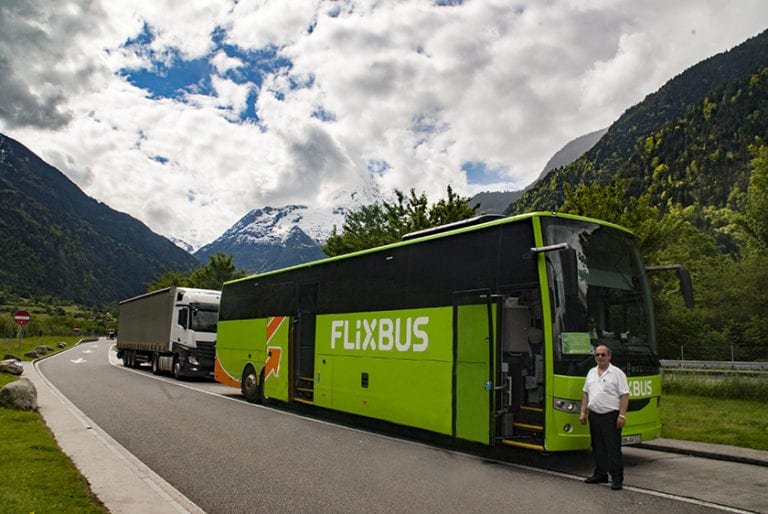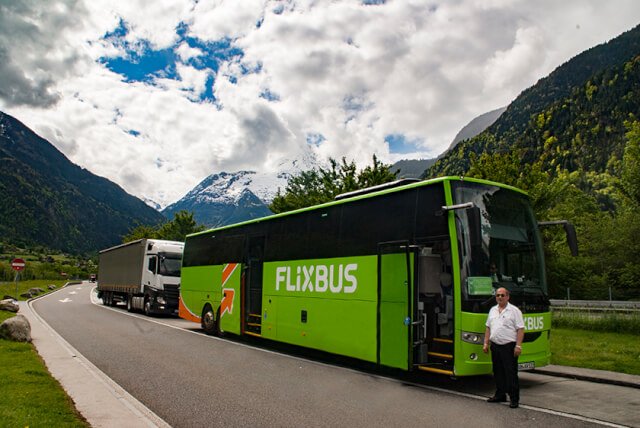 Suggested Read: Tips For Renting A Car In Europe
Fly Budget Airlines Between Long Distance Popular Destinations
Budget airlines across Europe are so prolific that competition keeps the fares low. For most of the prominent destinations like Rome-Paris or Paris-Barcelona or Barcelona-Amsterdam, you can find tickets where the fare is just the taxes. For example, in May (before returning to India) I was planning a few days in Paris. Where a train and a bus would have cost approx 80 EUR and 60 EUR, respectively, Ryanair was offering an unbelievably cheaper 25 EUR flight ticket.
Companies like Transavia, EasyJet, and Ryanair offer mind-blowingly cheap flights, so keep an eye on them for travelling between big and popular destinations. Moreover, book at least a month early to scoop up great deals. There are also regular sales, particularly during the off-season to take advantage of.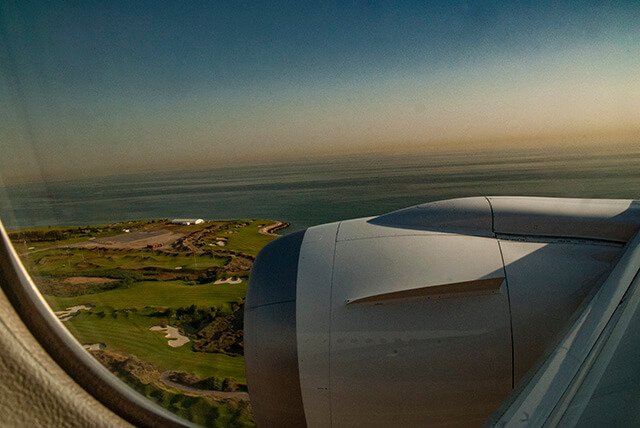 Tip: I used goeuro.com to compare between different travel options in Europe.
Stay In Hostels, Cook In, And Eat Cheap
Unless you're planning on buying a whole rack of ribs and have a barbecue in the hostel, you will probably find no problem in buying well-rounded cheap meals at the grocery stores and cooking them for yourself. It is by cooking for myself, I saved me heaps of money while traveling since there's a big difference between cook-at-home pasta and hand-made pasta that's been stuffed with four different kinds of cheese at the classy Italian joint around the corner. I mean of course you give up on the quality and taste a bit and much more on the experience, but still… you save a lot of money in return!
So where hostels dormitories are always cheaper and allow solo backpackers, like me, to make friends, the best thing about them is they, almost always and at least in Europe, come with a sharing kitchen, allowing guests to cook their own food.
Use Work-Exchange Platforms
Workaway, Wwoof, and other work-exchange platforms are also a great way to travel, not only Europe but the world, for almost no money. And they moreover, almost always, give you great travel experiences. During my 2 months in Europe, I workaway-ed twice — once in Germany and once in Italy. Not only did they save me money, the kind of cultural exposure I got in return, was unparalleled.
[Further Reading: My Workaway Experience In Rome ]
[Also Read: How Workaway Helps In Travelling The World On A Budget]
A few More Quick Tips…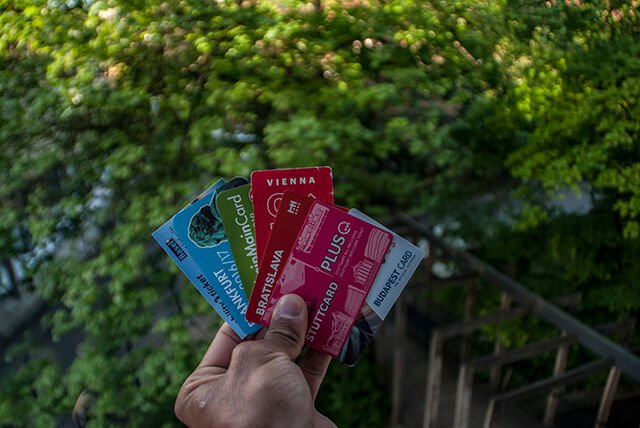 Use reusable water bottles.
Invest in a city-card, if you're planning to visit many museums/tourist attractions and use public transport in a city.
Buy a Europe SIM card from this company called TravelSim and save up to 85% on roaming services and data usage. I have personally used them during my few trips to Europe. What's better is, where the rest of the sim cards offer you a validity of 3 or 6 months, TravelSim remains valid for over one year.
When first arriving in a new city make sure to stop by the Tourism Information Center for discounts, free maps, and cost-free events.
Take free walking tours. Though you'll be expected to tip the guide, it will still be a very cheap deal.
Swing by open markets and food courts near closing time and get heavily discounted products.
Have you travelled Europe as a budget backpacker? What tips would you like to add for budget travelling in Europe? Spill in comments below.