Visiting Slovenia? Read these Slovenia Travel tips and plan your trip better.
I remember while planning the itinerary for my first ever backpacking trip across Europe, I expected Slovenia to be no different than countries in central Europe… with cheap accommodation, less expensive food, and a bit wild and notorious in nature. If you're the same, here are some useful Slovenia travel tips to know!
My Trip To Slovenia
To my guilt, I was a little reluctant to visit Slovenia — because the time was limited and my heart was more drawn to the neighbouring countries of Italy and Austria. But since I was travelling by land, and the quickest route between Budapest and Venice was through Slovenia (I didn't want to enter Croatia holding a Schengen Visa) I decided to make Ljubljana a layover town for me.
But as I crossed the border and entered Slovenia, from Hungary, I busted a myth and found one of the most useful Slovenia travel tips — don't compare Slovenia with Eastern or Southern Europe because it is rather organised and neat. From public spaces to private homes everything in Slovenia feels in order and well-behaving.
Unlike the capital towns of Hungary and the Czech Republic, there was nothing wild about Ljubljana either. Also, Read My First Impression of Ljubljana.
So if you too are visiting Slovenia for the first time, then read ahead. Here are some frequent misconceptions, and some useful travel tips for Slovenia.
Slovenia Travel Tips
Don't Mix Slovenia And Slovakia
Slovenian people are very friendly and well-versed. Almost always, you will find them smiling. But if there's one thing that really annoys is someone referring to Slovenia as Slovakia. The names might sound similar, but these are two different countries. And they don't even share a border with each other. But often tourists get confused between the names, sometimes even on a very formal level.
After being an independent country for a solid 25 years, Slovenians simply cannot understand "where is the problem"?
So yea, the first and one of the most useful Slovenia travel tips I will share is: don't mix Slovenia and Slovakia.
Also, try not getting involved in comparing Slovenia with Slovakia.
Your Russian Won't Help Your In Slovenia
If you speak a little Russian, be aware that this language won't get you very far in the country, because in Slovenia people don't speak Russian, as is often misconceived. The official and national language of Slovenia is Slovene, which is spoken by a large majority of the population.
Even though some of the words might be similar to Russian, Czech, or even Slovak, Sloven is rather a very different language.
So remember this second most useful travel tip for Slovenia: don't rely on Russian.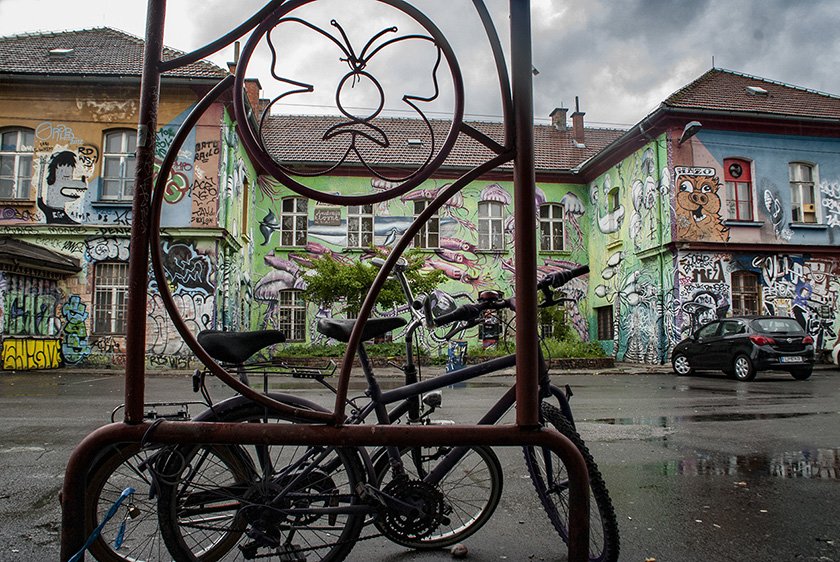 Slovenia Isn't Cheap
Unlike Hungary or Slovakia or the Czech Republic, Slovenia can feel a little pricey — something similar to Austria or Italy.
Where in Budapest I was staying in a hostel for less than 10 Euros a day, in Ljubljana I was paying almost 20 Euros. Eating out is moreover a little expensive in Ljubljana, and so are the day trips.
Of course, you won't compare Ljubljana with Rome or Venice, but the cost of travelling in Slovenia remains higher than most places in central or eastern Europe.
Carry A Few Warm Clothes
Fourth, among the most useful Slovenia travel tips, remains packing.
During the peak tourist season — i.e. between May and October — Slovenia remains pretty warm and maintains a kind of weather that makes you want to carry shorts and t-shirts.
But since Postojna Cave and Škocjan Caves, are two highlights of Slovenia, and any trip to the country without visiting the two cave parks is incomplete — chances are that you too, eventually, will visit them during your trip to Slovenia. And when you do that, you need warm clothes, no matter what time of the year you're visiting.
Postojna Cave has a constant temperature of 8°C to 10°C with a humidity of 95%. So, a warm jacket and decent shoes are advised in any season of the year. Though you can also rent a waterproof jacket in the Postojna Cave, you at least would want to bring some long sleeves and good shoes for the caves with you.
Don't Rent A Car For Ljubljana
Among the top Slovenia travel tips, the last one remains about NO CAR RENTING!
If you arrive in Slovenia by plane and are heading towards the capital Ljubljana — don't rent a car at the airport, because Ljubljana city centre is a car-free zone.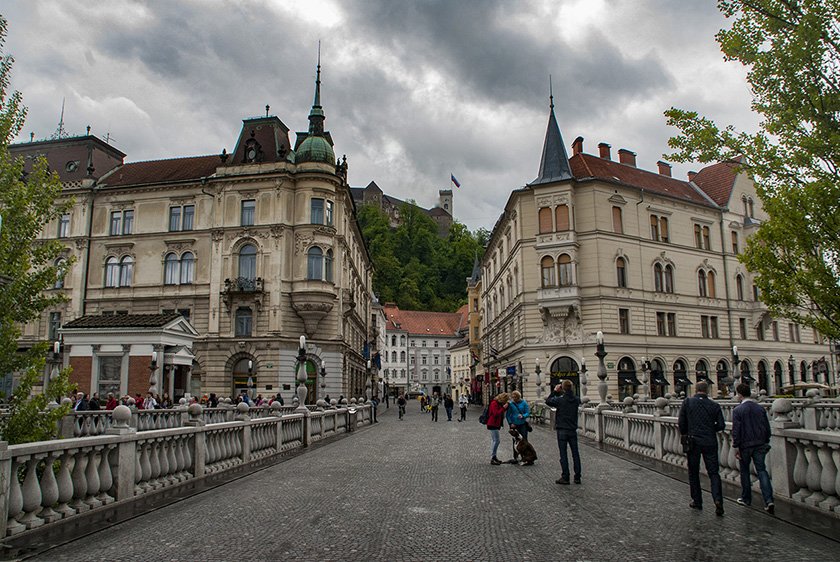 There are regular buses and shuttles going to Ljubljana from the airport. Taxis might be a bit pricey, with prices even up to 40 euros, while the shuttle transfer costs around 10 euros. Moreover, if the taxi cannot drop you at your hotel door (in case you're staying in the city centre) then what's the point of hiring one anyway.
Also, if you're planning to rent a car in Europe read these useful Tips For Renting A Car In Europe and learn from my personal experiences what and what not to do!
What people think about a place, and what it actually is, can be two different things… as so was the case with me before I visited Slovenia!
I hope you found these Slovenia Travel tips useful. Would you like to add anything?