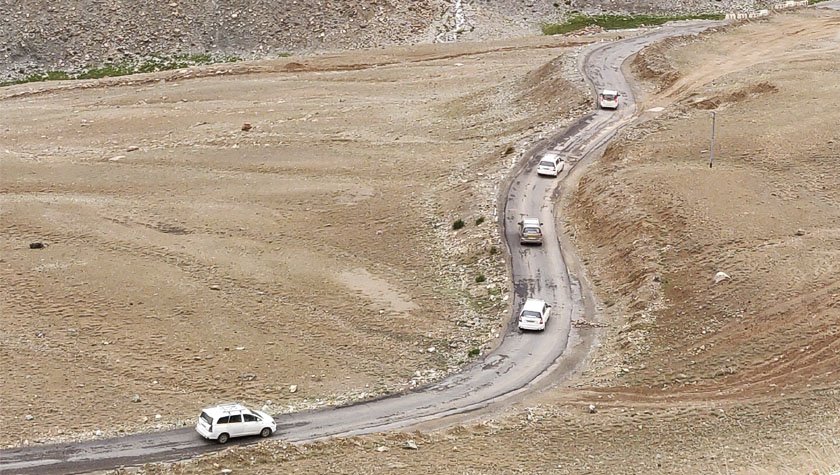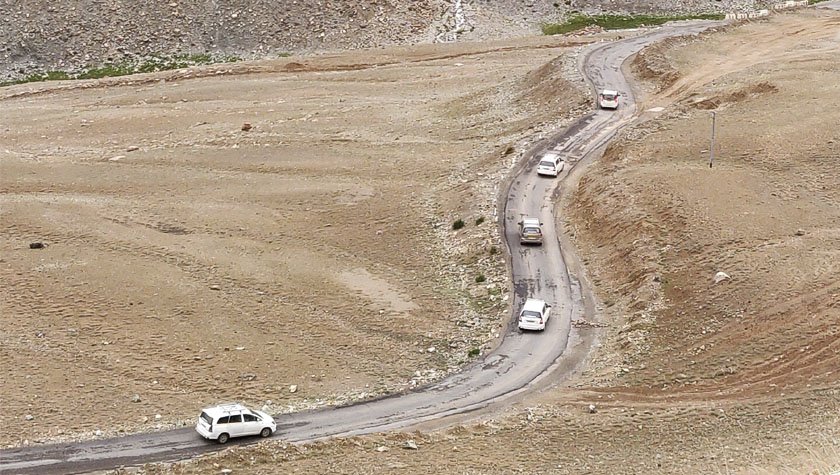 Leh has emerged as one of the top destinations in the Indian Himalayan region in the recent years. From backpackers to honeymooners to adventure bikers, everyone wants to visit Leh and other places in Ladakh, like Nubra Valley and Pangong.
But one thing that curbs people from getting to Leh Ladakh is the accessibility. Though only a 1000 km away from New Delhi, travelling to Leh is time-consuming. And if one to book return flight tickets to save on time, they end up losing a big chunk of their budget. So what is the most economical and time-efficient way to travel from New Delhi to Leh, and back?
Fly Only From Delhi To Leh
For those who are not privy to the fact, should note that Leh has an army airport with daily connecting flights to and from New Delhi which remains under public hold with commercial flights using the airport until 12 in the afternoon. After 12, the airport is used for army movement.
Now, since the airport taxes (as I was told) to fly domestically from Leh Airport are quite high compared to other airports, like that of New Delhi's, any flight taking off from Leh are often fairly expensive. But the same flight landing at Leh airport can be quite cheaper. So fly from New Delhi to Leh and save yourself some time.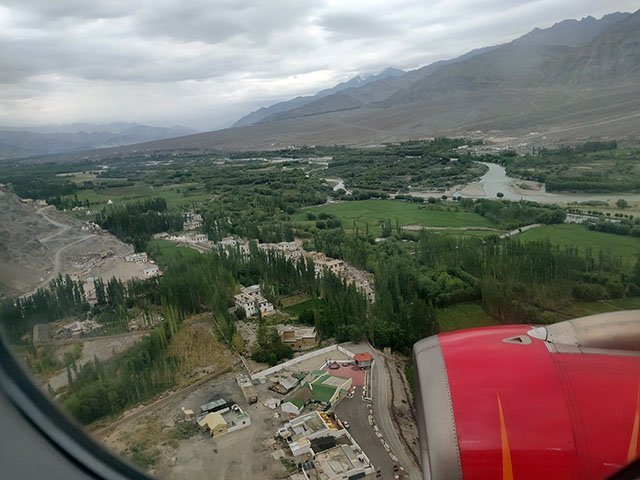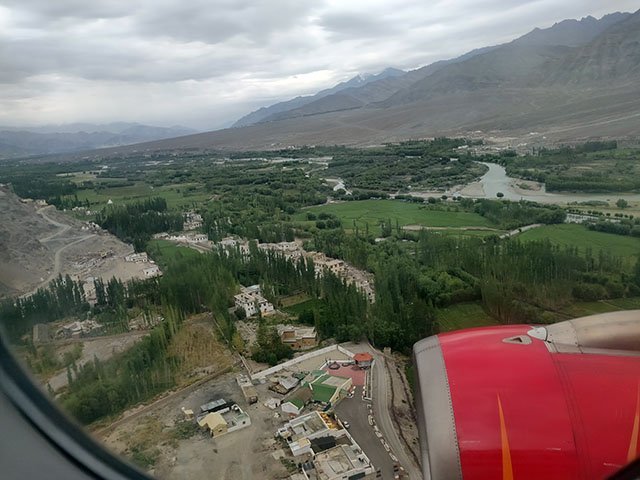 During my recent trip to Leh, I got a single journey from Delhi to Leh for just Rupees 3,150 including breakfast and a 15kg check-in baggage by AirIndia. The same flight, taking off the same day back to New Delhi, was a whopping 8,000 Rupees (and the trend continued for the flight taking off from Leh the next day and the after).
Travelling From Leh To Delhi
Though you can get from Leh to Delhi in under 1500 Rupees by taking two ordinary Himachal State Transport buses – one from Leh to Manali (with a stop-over for a night in Keylang) and the other from Manali to Delhi, both costing about 700 Rupees, I don't recommend them because they're super uncomfortable.
So your two best bets are:
1) Taking The Special Himachal Tourism Bus From Leh To Manali
Himachal Tourism, every summer, starts a special bus for tourists which, unfortunately, costs a whopping 2900 Rupees but takes you all the way from Leh to Manali with an added comfort of pushback seats. What's better is the price includes the night accommodation in Keylong in a comfortable government guest house and a complimentary dinner and the morning breakfast.

From Manali, you can book one of those regular 1000 Rupees luxury Volvo buses that bring you to Delhi overnight. Total time duration will be 2 days and 2 nights, and the total cost will be approx 4000 Rupees.
Tip: You can book the Himachal Tourism bus from Leh to Manali online or from the Himachal Tourism office in Leh near the Main Bazaar.
2) Taking A Shared Jeep (Or A 12 Seater Traveller) From Leh To Srinagar. And Fly From travelSrinagar
Your second best bet to avoid losing 8k in Leh-Delhi flight is by taking a 1200 Rupees shared jeep or a traveller (that can be booked from the main bus station in Leh) that starts at 4 in the afternoon and drops you in Srinagar the following morning at around 7, and then taking a flight to Delhi the same evening. Flights from Srinagar to Delhi are often cheaper and cost around 3000 Rupees. So in less than 4,500 Rupees and in 2 Days and 1 night, you reach all the way from Leh to Delhi.
How Did I Travel
As I said, I took a 3100 Rupees flight from Delhi to Leh. On my way back, I took the 2900 Rupees Himachal Tourism bus to Manali (from Leh) and an 800 Rupees Volvo from Manali to Delhi. In 3100+3700 Rupees I completed my return journey from Delhi to Leh.