The French colonial buildings, ancient wats, and the fishing boats in the Mekong make Luang Prabang an unforgettably beautiful and a seemingly offbeat destination in Southeast Asia.
Beyond the frequented, my 2019 has taken me to two offbeat Southeast Asian destinations (speaking as per Indian standards!) so far: one, the island of Borneo that I happened to visit during a media-trip to Sabah, in Malaysia last month; and second, the landlocked, the unfrequented, the unheard-of (again, by most Indians!) country of Laos.
To be honest, I had never considered visiting Laos myself and I think the biggest reason for it was the lack of information available online about where and how to go to Laos. I mean before my visit to Luang Prabang, I had no idea that Laos, in fact, has four international airports across the country. Though it is true that those airports still have no direct flights from most of the countries in the world, the fact that you can actually fly to pretty much any corner in Laos is quite a thing to know.
Is It Worth Visiting Laos?
It is easy to overlook Laos when planning a trip to Southeast Asia. I mean when it comes to southeast Asia, the biggest fascination for most travellers remain beaches, and what good can a country be that is landlocked and has no sea at all. And then, when you have countries like Thailand and Vietnam surrounding it, that is popular for so many things and have easy direct flights (from India and other countries) why even bother visiting Laos, right?… Well, not really!
It may sound funny but Laos can actually complete your trip to Thailand, Vietnam, and Cambodia – all at one place. Of course, geographically you will miss those beautiful Thai and Cambodian beaches, when it will come to culture and experiencing the local way of life, you will, in fact, find many similarities. From language (that resembles Thai) to the cultural and historical past (that resembles Cambodia and Vietnam) to amazing food (that, in fact, can be a better mix of all) Laos resembles its neighbours and has a lot more to offer than you can imagine.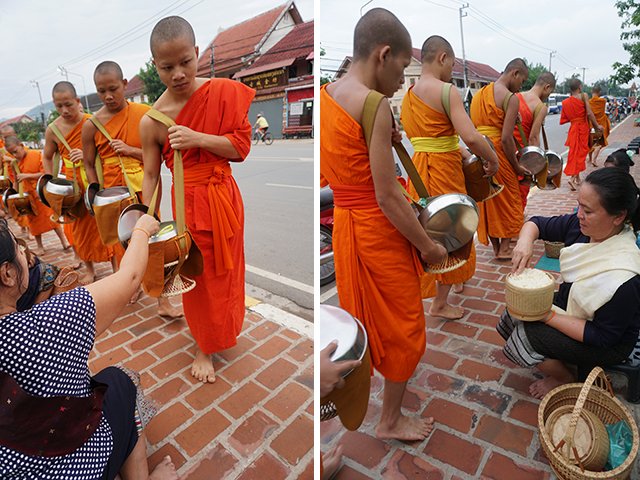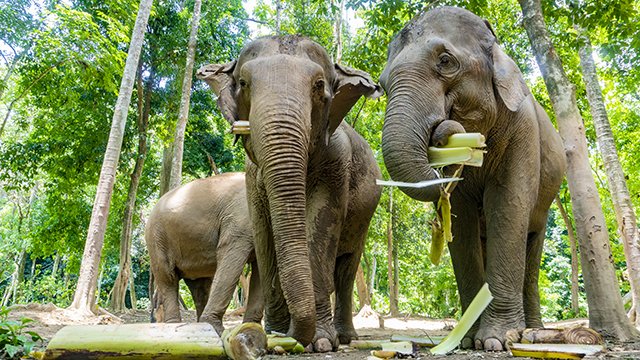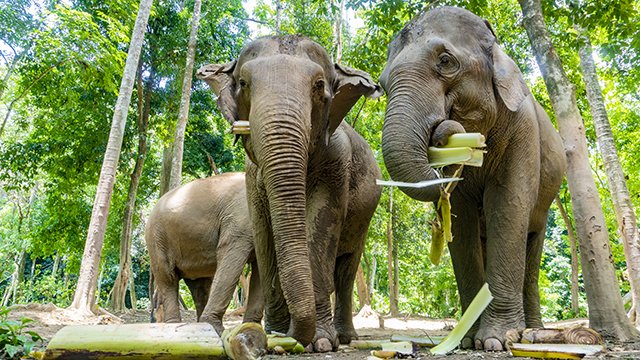 Laos shares much of its history with its neighbours, but also has its own culture that seems more intense and less lost. Its relatively low-key nature makes it a much offbeat destination than any of its neighbour in southeast Asia. So, if you're one of those people who like visiting places that are not aswarm with other tourists, Laos may just be your place to go to!
Though in no way I am claiming that Laos is better than its neighbors, the fact that it has almost everything that other countries around it has to offer, all while keeping the experience less touristic, cannot be disregarded. I mean at the end of the day who would not prefer strolling a quiet night market in Luan Prabang that has no mentions on the internet, over the Bangkok's Chatuchak, that feels more multicultural than local.
Why Luang Prabang In Laos
Laos is still in its early stages of developing infrastructure for tourism. Land transport in Laos is slow and hard to find (just like in Cambodia, there are still no trains in Laos) leaving flying the only convenient and quicker option. Since Luang Prabang has an international airport, with regular flights from Bangkok and Changi Airport in Singapore, visiting Luang Prabang is hassle-free.
Other than easy transportation to Luang Prabang, the fact that the old town of Luang Prabang is a designated UNESCO World Heritage city it is very much looked after, offering clean and safe public spaces and hundreds of places to stay and dine at. A UNESCO World Heritage title moreover means quiet neighborhoods and stern laws to keep things in order, unlike the capital town of Vientiane.
Luang Prabang was moreover the former capital of Lao Kingdom before Vientiane took the title, giving Luang Prabang enough tourist attractions and a rich history to explore. The town is pretty walkable, with romantic boat rides in Mekong river adding to its charm.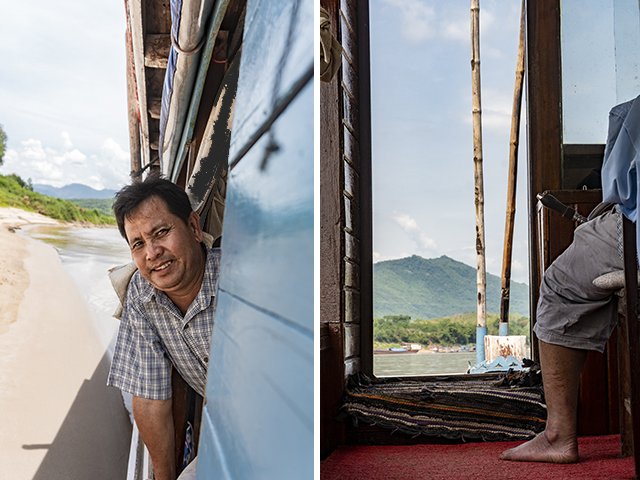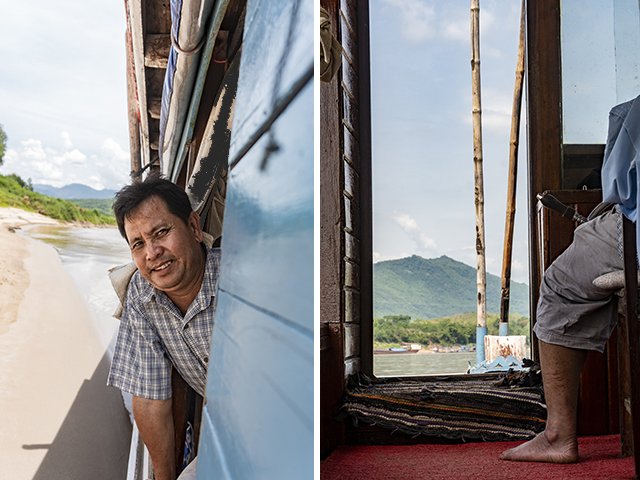 From hostels to high-end resorts, street food to some fine dining, walking tours to cruising along the Mekong, temples to night clubs, Luang Prabang moreover has something for everyone. In short, if you are short on time, and you have to choose only one place to quickly explore and exit Laos, Luang Prabang may just be the ideal destination. And hey, have I told you that Luang Prabang remains the most travelled and preferred destination for tourists? And if so, there must be a reason for it! I mean just Google about Luang Prabang and you will find enough travel blogs recommending Luang Prabang as your next travel destination.
Luang Prabang, Laos: Offbeat Southeast Asia
Though Luang Prabang is getting into tourist radar pretty quickly it still doesn't feel very touristic. During my one-week trip to Luang Prabang, it is true that I found a European face pretty much everywhere I ate or strolled, but there was still enough local vibe around the place.
The building still looked as they emerged from yesteryears, the early morning alms collection walk of the monks still had the same freshness it must have had back in the days.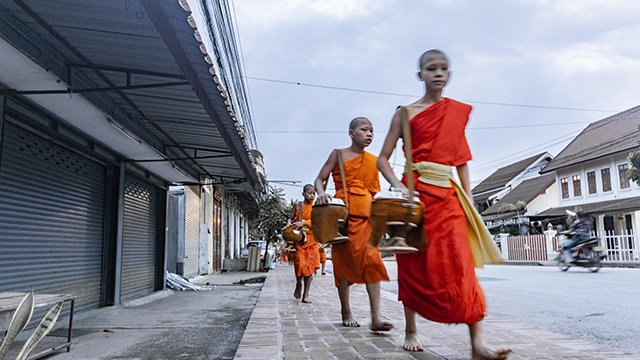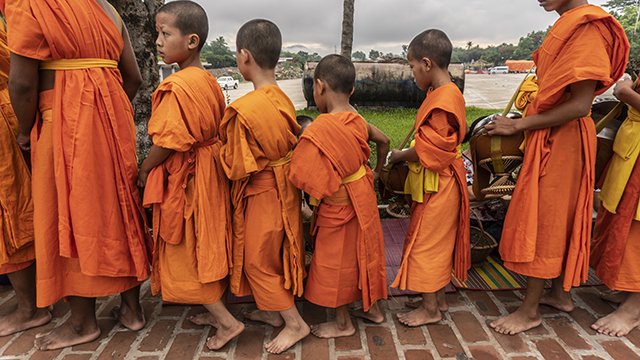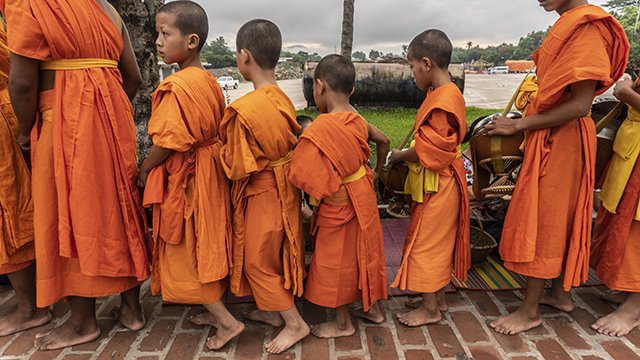 It may just be because of the fact that Luang Prabang is now a UNESCO World Heritage site, which doesn't allow the town to tear down any of the old buildings  and rebuild them with a modern flair, or open a chain of McDonalds or KFC around, but I saw enough intimate new hotels that creatively got past the strict rules, while keeping the traditional feel of the town fairly intact.
All in all, there is something about the town that will take you back in time and bring you across that southeast Asia that you otherwise miss when you're in Bangkok or someplace in the frequented Peninsular Malaysia!
Getting To Luang Prabang
Though Luang Prabang has an international airport, not many flight carriers operate there. The two most popular destinations connecting Luang Prabang are Bangkok and Singapore.
I flew from Singapore's Changi Airport with Scoot Airlines that has taken over the Singapore-Laos route from Silkair since 1 April 2019.
Scoot has 3 flights to Laos at the moment operating on Mondays, Thursdays and Saturdays and it flies the loop Singapore – Luang Prabang – Vientiane – Singapore. So you can fly directly (from Singapore) to Luang Prabang, and fly back direct from Vientiane, which is great if you plan to visit both cities.
Lao Airlines also operate from Changi Airport, but given that their prices are almost double than that of Scoot Airlines, my preferred choice recommendation goes for Scoot. Moreover, I have travelled with Scoot a few times before and have always had a good experience.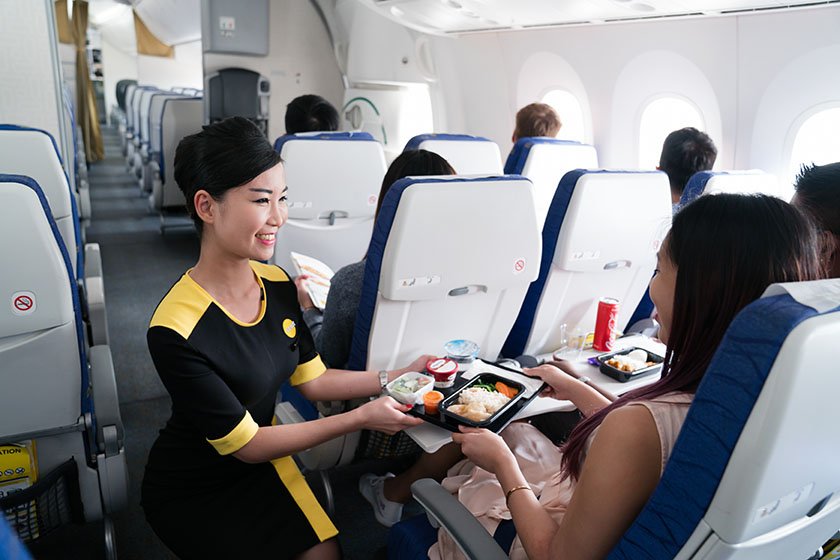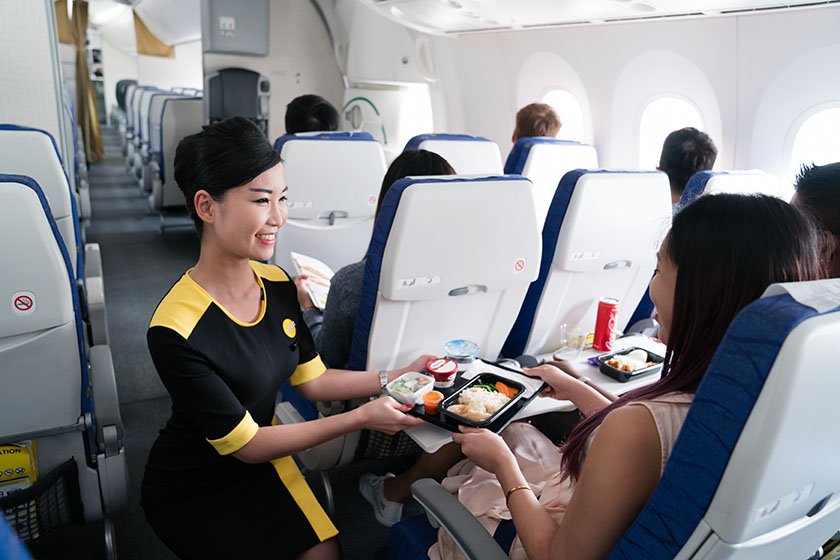 Further Reading: My India To Australia Flight Experience With Scoot Airlines
My First Impression of Luang Prabang
Before I visited Luang Prabang, and from what little I had heard about Laos, I had no idea about what to expect of it, and for some reason, I expected it as one of thosetrraw and rustic places that offer almost no infrastructure to cater to tourists. I didn't even know if there were going to be roads in Luang Prabang made of gravel or just a few connecting muddy paths.
But as I landed there, I was left shell-shocked. Of course, the place looked quiet and struggling to devel but not in a bad way. The roads looked clean, people seemed affable, and the cars… well, they were quite a few in number, but just enough to not honk at each other. Everything was quiet and pleasant.
The outline of the distant mountains, the soothing flow of the Mekong, the fresh smell of the surrounding jungle, the perfectly lit nights of paper lanterns, the red brick sidewalks, and the smiling locals repeating 'Khop Chai' – that's what Luang Prabang was in nutshell.
A romantic traveller's paradise – that's what Luang Prabang was in a nutshell!
Recommended Read: Luang Prabang Travel Guide
Disclaimer: I travelled to Luang Prabang on a blog trip with Singapore Air and Fly Scoot. While my trip to Luang Prabang was sponsored, all recommendations and observations about the place are solely personal. I only recommend what I like and find worth appreciating.