Wondering what's the cost of travelling in Budapest? This blog is all you need!
You don't need to travel all the way to Hungary to figure out that Budapest is one of the cheapest travel destinations in Europe. Just Google and you will find hundreds of blog posts talking about its affordability.
Where a story on Guardian would encourage you to travel Budapest by stating that it is one of the cheapest destinations in Europe to buy alcohol, a niche travel blog would give you a dozen more reasons to go there.
Cost of Travelling In Budapest
Before I start with particulars, let me give you the biggest motivation for planning a trip to Budapest — a great currency conversion rate.
Where a Euro leaves travellers with a poor currency conversion rate and thus makes the cost of travelling unbearably high before they even arrive in Europe, Hungarian Forint (HUF) makes things rather hopeful.
As an Indian currency holder, it felt amazingly good when I received nearly 4 HUF for every Indian Rupee. It kind of (almost) absorbed the shock of losing 70 Rupees to a Euro, as I did while travelling across other Schengen states.
If you are planning a trip to Europe from India, and you are on a tight budget, there cannot be a better place than Budapest.
Accommodation In Budapest
Budapest is amazingly cheap to stay in, compared to all its neighbours in Europe, including Vienna and Bratislava (which are already considered as cheap travel destinations in Europe).
A 6 or 8-bed dormitory in Budapest costs just as much as it does somewhere in Southeast Asia. Despite a very central location, the place I was staying at (called Avenue Hostel) charged only 6 Euros per night, including free breakfast.
If you can stay outside of the main town, you can find something for an even lesser price, say about 3 or 3 Euros a night.
Consider paying nearly double for everything for a similar experience in Vienna or Bratislava. Or perhaps three or four times more if you're visiting Zurich, or Munich, or someplace in France.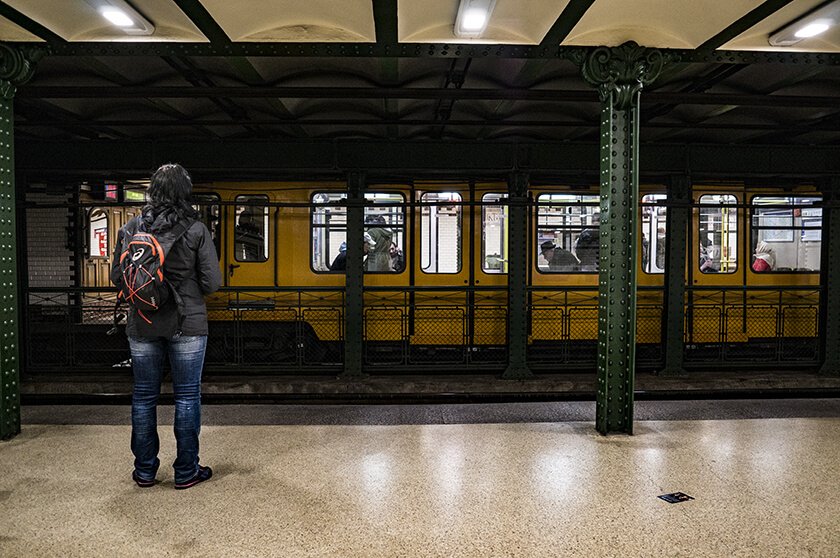 Transportation in Budapest
Budapest has cheap public transport too.
For 1500 HUF (less than 5 Euros) you get a day ticket that allows you unlimited use of public transport for 24 hours on all city buses, trams and metros. Now compare it with a single 10-minute train journey in Zurich that can cost nearly 7 Euros.
Though I understand Budapest stands nowhere near Zurich in terms of cost of living, I'd still like to give an idea about how brutal prices in Europe can be. And the cost of travelling in Budapest feels like a bargain.
Check this article by lonely planet if you want to know more about public transportation in Hungary.
How Much Does A Beer Costs In Budapest
Beer in Budapest is so cheap that it sometimes cost more to buy a similar brand in Southeast Asian. Even Thailand has some European brands costing more for a pint than it does in Budapest.
A pint of lager in Budapest in a supermarket can cost as low as 200 HUF (or 50 Cents).
Drinking in pubs in Budapest is not too costly either. Most of the ruin pubs offer cheap beers (for about 2 Euros).
Food Expenses In Budapest
If you buy your groceries from a supermarket and cook/process your own meals expect paying for not more than 4 Euros a day. If you are going to eat out, expect your food costs to be somewhere near 6 or 7 Euro a day.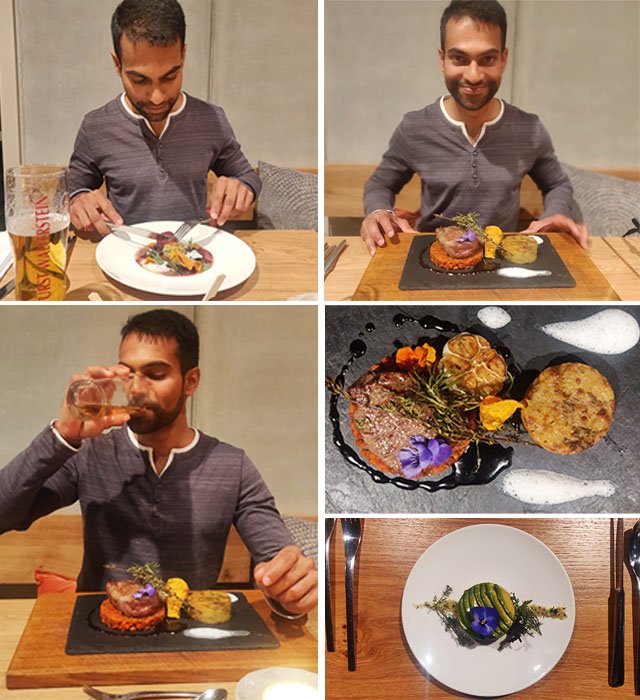 1 Week Budapest Travel Budget
During my 7-day stay in Budapest, I spent just a little over 100 euros. And this included my stay, my food (including 1 or 2 meals in a restaurant every day), public transportation, and fee for a few museums/attractions.
Speaking of how much did I spend in a day, let's divide the costs per day, per activity basis.
Accommodation: 6 Euros (please note that you can stay in hostels costing around 3 or 4 Euros a day and save a little more. Most of the cheap backpacker hostels are located in Pest).
Transportation: 5 Euros
Food & Beer: 5 Euros
Total = 16 Euros PER DAY!
Please note that this is only a rough estimation of costs. You may end up spending more (or less) depending upon your expenses. If you dine out more and take taxis rather than public transport, you will end up spending a bit more than what I did.
Budapest Visa
Since Hungary is a part of Schengen territory, Indians needs Schengen Visa to travel to Budapest.
A short term single-entry tourist visa costs 60 EUR on top of additional costs by vfs. The maximum time period you're entitled to visit Schengen territory, on a short term tourist visa is three months.
It may take as long as a month to get the Schengen visa after the application was submitted, so plan well in advance.
For Indian Passport Holders, Schengen Visa is one of the toughest visas to obtain.
Read: How to apply for Schengen Visa in India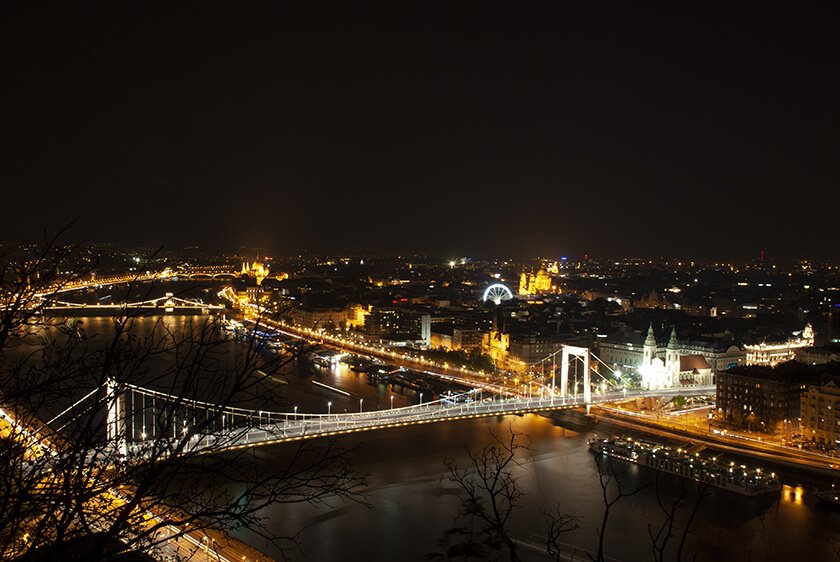 Useful Travel Tips
Divided by the ever blissful Dunabe river, there are two (nearly equal) parts of Budapest: Buda and Pest.
Buda is more local and serves as a residential colony for local people. Whereas Pest is the tourism highlight. It is in Pest where most backpackers hostels and tourist attractions like the St Stephen's Basilica, Old street Market Hall, and the Parliament are located.
Make Pest as your base. Find a hostel near the city center if you want quick transportation options, or a few kilometres away from it, to find a comparatively cheaper option.
Those staying in Budapest for only a few days and wanting to shop and explore tourist highlights on a fast track should consider investing in a Budapest Card available for 48 and 72 hours. It gives free (or a discounted) entry to many attractions/museums, unlimited free travel on public transport, and even a couple of free guided walking tours.
It is possible to reach Budapest from Ljubljana or Vienna or Prague in under 20 Euros by taking the bus service called Flixbus that offer some of the cheapest transportation options and travel-cards for backpackers. You can also read about my travel experience with Flixbus.
Hungary's official currency is Forint which usually gives nearly 300 Forint against 1 Euro. It is very unlikely to find Forint in your country, so buy some Euros and change them in Hungary. If you're landing at Budapest airport, be advised that the airport doesn't give the best conversion rates, so change only a few Euros, take public transport to the city centre and find a conversion shop somewhere in the city center. You will find enough agents converting Euros into Forint for a good price in Budapest city center.
Also read: Budget travel tips for Europe
That's all in this blog about the cost of travelling in Budapest. If you have more questions, please leave a comment below, or write me a message on Instagram.