The Riviera Maya is an incredible place that you must have heard of at some point in life. From dreamy beaches to adventure activities, this Caribbean Coastline has many must-sees and must-dos for a tourist.
The main cities or areas that make up the Riviera Maya are Cancun, Playa del Carmen, Tulum, Akumal, Puerto Morelos, Punta Allen, among others. All are located in the state of Quintana Roo in southern Mexico.
In this post, I will tell you about some of the top tourist activities in Riviera Maya and the places you should visit for a memorable holiday experience.
Activities In Riviera Maya
Before you visit the Riviera Maya, the first thing you have to do is to have your stay in order and your transportation method. This way, you can avoid any inconvenience during your visit to this paradise.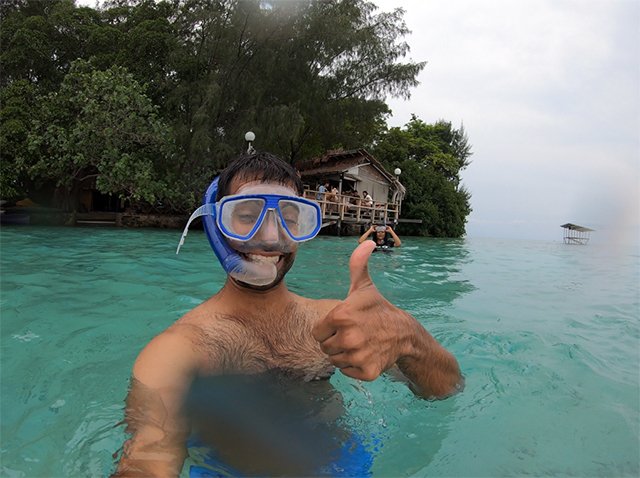 Snorkelling In Riviera Maya
If an activity is done more frequently in the Mayan Riviera, after visiting the beaches, it is to practice snorkeling. Snorkeling is an extreme sport considered a must to do in Riviera Maya, no matter if you visit Cancun, Playa del Carmen, Tulum, or some other place in the Riviera, all are places where you can take something different. No doubt, one of the experiences you have to live.
A recommended place is the MUSA (the Underwater Museum). As its name says, you will have to go deep into the Caribbean Sea waters to know this emblematic museum located in Isla Mujeres, and you can reach it by crossing from Cancun on a ferry boat.
The Cenotes
Maybe you haven't heard of these majestic places, perhaps you have, but the truth is that the day you find yourself in front of one of these, you will want to jump into the crystal clear water and explore everything that is found in these sites, considered by the Mayans as another world.
There are many types of tours that you can acquire to know the cenotes, some of these are underwater, inside the cenotes chambers. However, you should take your precautions because many of the caves inside the cenotes have strong currents; for that reason, it's not recommended to make this type of excursion alone and without a certified guide.
To get from Cancun to the cenotes' route, or a specific cenote, you can purchase a private Cancun Airport Taxi to make your arrival faster and easier.
Tulum
Without a doubt, one of the most incredible places to visit in the Riviera Maya in Tulum because it has one of the most stunning attractions in Mexico, and it is the only archaeological site in Mexico with a cliff view over the sea that you cannot miss.
Upon entering the archaeological zone, you can hire an express tourist guide who will explain everything about the site. You can go down the giant wooden stairs to Paradise Beach, where you can relax among the giant stones and the most beautiful view of the Caribbean Sea with the tranquillity you deserve.
You can rent a bike to move from one place to another in the city or if you want a shuttle from Cancun to Tulum to get directly to your hotel, beach club, or rental house.
The archaeological zone of Coba
A wonderful place from where you can admire the green forest of Quintana Roo is Coba, where you can climb one of the most important and recognized pyramids of the Mayan culture, the pyramid of Nohoch Mul.
When climbing the steps, you should be careful because the pyramid is a little bit slippery, for the same reason, in the middle of it, you will find a rope, which will help you to climb or descend it.
A safe method of transportation that you can acquire to get to Coba is to rent a car. This way, you will be able to visit not only one site, but several within the Riviera Maya after your excursion through Coba.
Cozumel
This small Caribbean island has stolen the heart of everyone who visits it because of the beauty of its sea and the wonders that can be discovered within it. Cozumel is also one of the best places to practice snorkelling and scuba diving because it has one of the world's largest and most beautiful coral reefs.
A great site you can visit in Cozumel is the sky, a stunning underwater site with thousands of starfish sheltered by the community that you can visit and enjoy all week long, although to get there, you will need to rent a boat or yacht.
No wonder, there are many things to do in Cozumel.
Cozumel is also popular for fishing. A lot of people visit Cozumel to fish. But I recommend you read these Caribbean Fishing Laws before you do so.
Cancun and Playa del Carmen
Both are incredible cities with beautiful beaches and incredible nightlife. These two are young cities, ideal for anyone who wants to spend days of fun both in the daytime with the beach clubs and nightclubs.
In both cities, you will be able to visit beautiful shopping malls and have the opportunity to walk along the main avenues of the city and enjoy the proximity of the beaches and all-inclusive resorts.
You cannot miss the opportunity to visit any of these places; if you plan a trip, it should be to the Riviera Maya.
That all in this blog on top tourist attractions in Riviera Maya. If you have more to add to the list, please leave a suggestion in the comments box below!