The many houseboats around Dal Lake seemed to be blissfully relaxing, allowing tourists to amicably enjoy the utopian state of Sriangar – a place which once stood with dignity and pride, and was only known for its beauty, or for being a 'paradise on earth', as locals still call it. But today, Srinagar can hardly breathe on its own. It seems – as you walk around its confusing and mystifying streets – that its very sustenance, now depends upon those wearing Green Camouflage Jackets and Army Track Pants.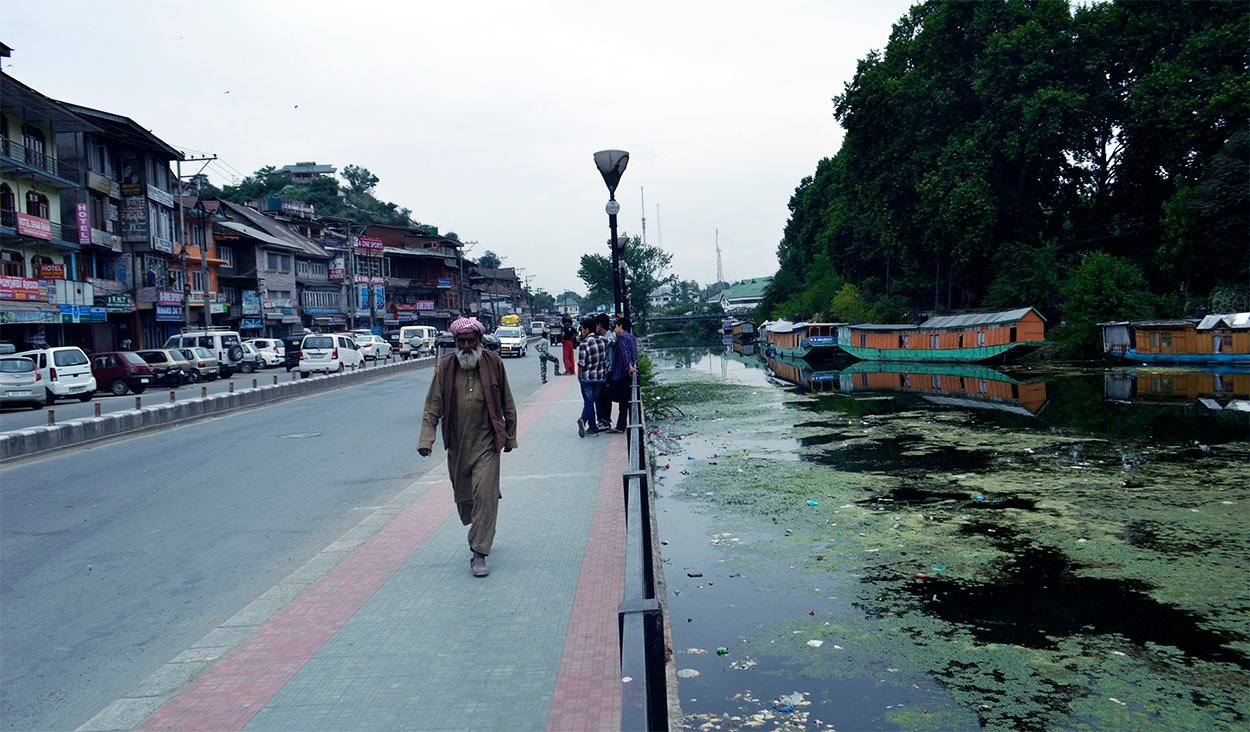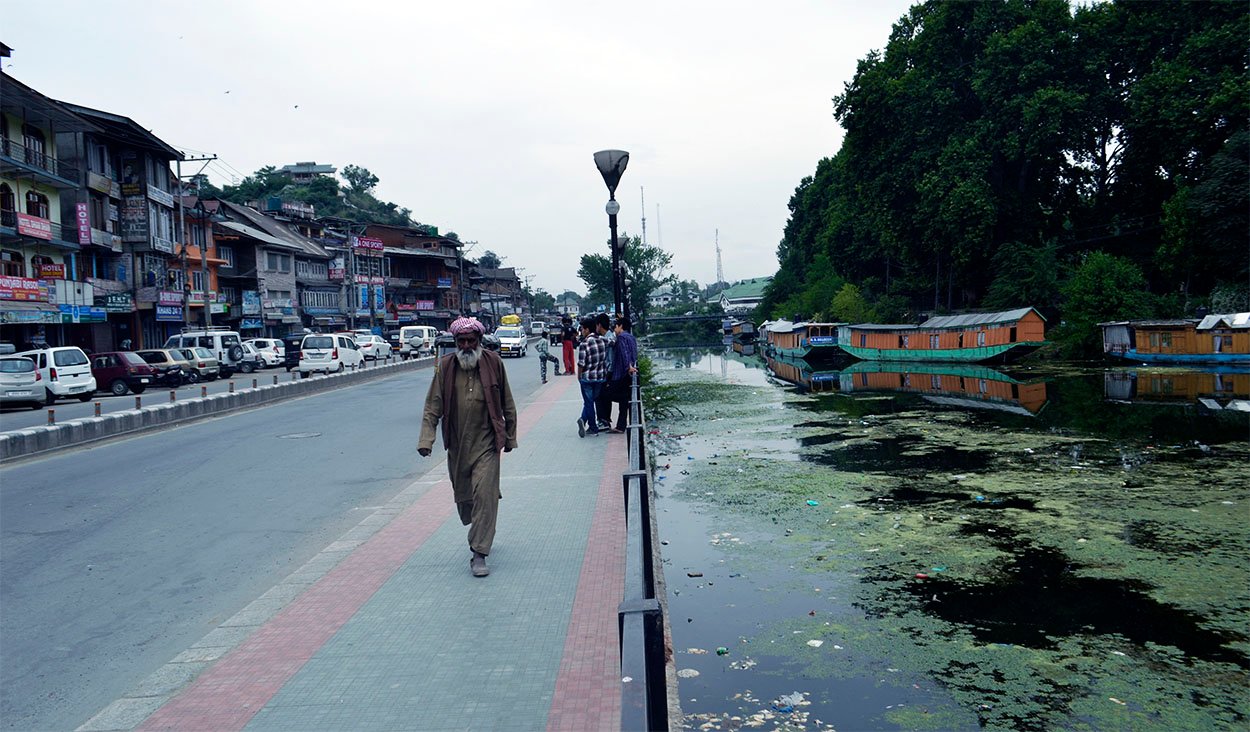 After more than two decades of cold war and raw politics, and with Indian army taking affairs in its hands, does the future of tourism in Kashmir and its capital Srinagar look bright?
To me, at least, it doesn't!
In the summer of 2015, this ill-famous tourist hotspot of India – appeared to me as a biblical wasteland, where army check-posts and AK47s still rule the day. Even if the town, at large, is declared safe, there's always this fear and trepidation in your heart that suppresses the very tourist in you.
Though I am not claiming that it's unsafe to visit Srinagar, or any other part of Kashmir – as is often advised to people coming from the West – but when you're here, and a part of you is much aware of the insurgencies that keep happening in the entire region, every now and then, you don't feel that springy keenness to explore a place so striking and beautiful.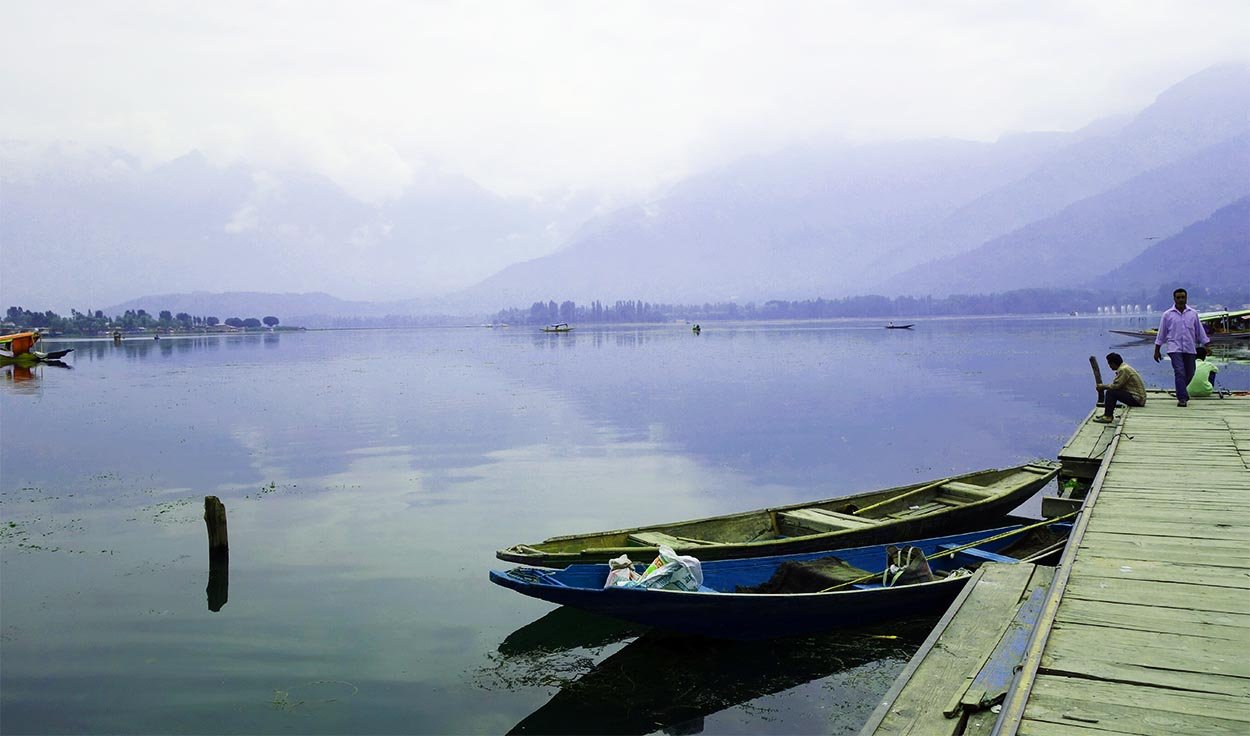 The Dal Lake is the real draw in Srinagar. And the experience of paddling slowly round it on a Shikara, birdwatching, is the highlight. But if you can drag yourself away, there is plenty to see – from some of the most beautiful lakes (which, unfortunately, are some of the dirtiest too) to the prettiest mosques in India including Khanqah of Shah-Hamdan, which reveals Muslim Kashmir's central Asian roots like no other mosque does. And if that doesn't interest you, the neighboring town of Sonmarg and Gulmarg – that have always ruled the Indian film industry, with their superimposing beauty – would definitely do.
You can also rent a House Boat in Dal Lake for as much as 800 Rupees a night, in one of its safest neighbourhood around Dal Lake. But if you look a little further you'll find Indian army guarding the adjoining streets – something which is a normal day's routine here. Perhaps that's why, I preferred a four-walled room, over the charm of sleeping in a houseboat.
My four-walled room was all dusty, as city buses chased each other on the nearby dusty roads. The mountains were close too, surrounding me from every direction, and creating a sense of suffocation.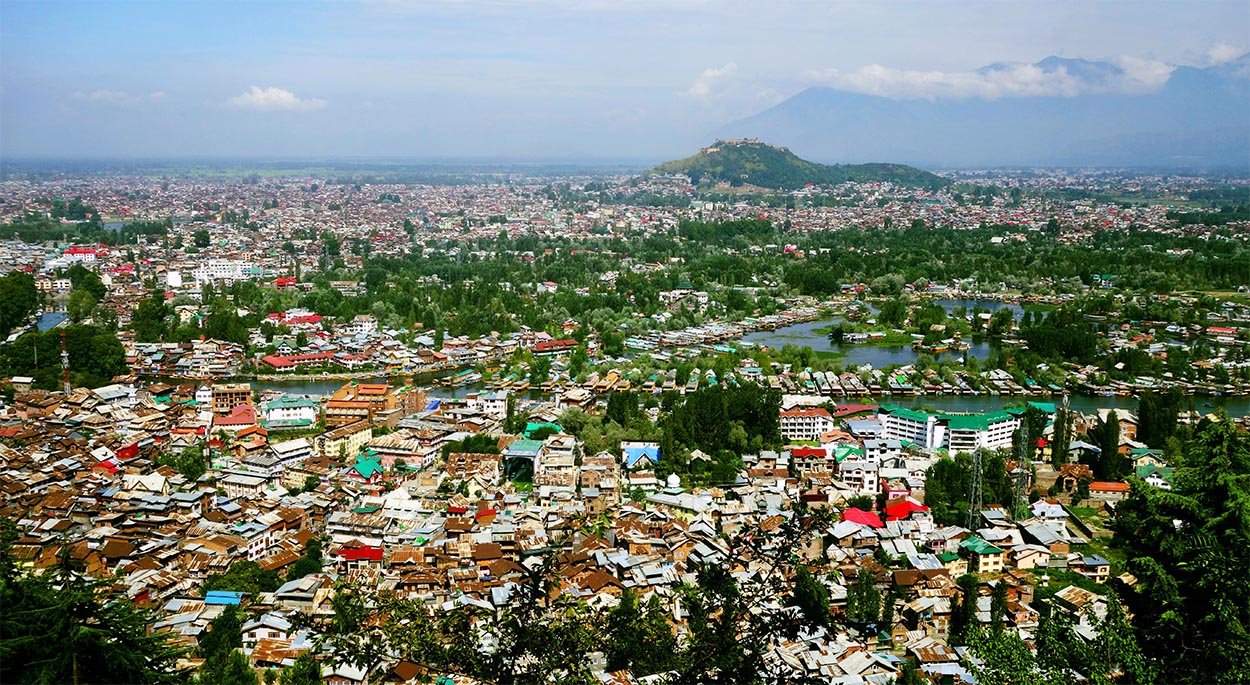 During one of the afternoons, I met a couple of young boys smoking cigarettes in a hidden corners of the famous Botanical garden. It was the time of Ramadan, of course, they didn't want to be spotted. A few minutes of chat and a quick mention that I am a Hindu built a sudden assurance among them. They invited me to show the shrouded, little intense parts of Srinagar. "It's not safe for tourists to come here, especially those who are white," claimed one of them, as we walked around a few untouched neighbourhoods, leaving me confused if I should be happy for having Asian roots.
I found that whatever's left of the tourism industry in Srinagar lies just around the Dal Lake. You walk a couple kilometres away from it, in any direction, and all you see is the emptiness of this place and a bunch of local shopkeepers sitting behind the counter looking wistful, sometimes wary. Or a group of young men indulged into a sad conversation around their people and politics.
But then again Kashmir, and particularly Srinagar, has come a long way to revive itself after more than 20 years of brutal civil war. And that's the reason why many nations including Japan and Britain, among others, have at least lifted their travel advisories against visiting the area.
But for a solo traveller looking for cultural experiences and a bit of fresh air to breathe, does Srinagar live up to the expectations of being an ideal and a blissful state? I don't think so!
Suggested Read: Namdroling Monastery: Making kindness stand to reason