Off late I've started noticing the little dissimilarities that different flight operators offer. And I've noticed that it may just be the same class (say economy or business) with pretty much the same fare but the way different flight carriers operate — right from the check-in counter to in-flight experience to baggage collection — vaguely vary. And I think this habit, that I've recently inherited, happened because I've taken just too many flights recently — speaking of the last three months itself, about 15 flights in total.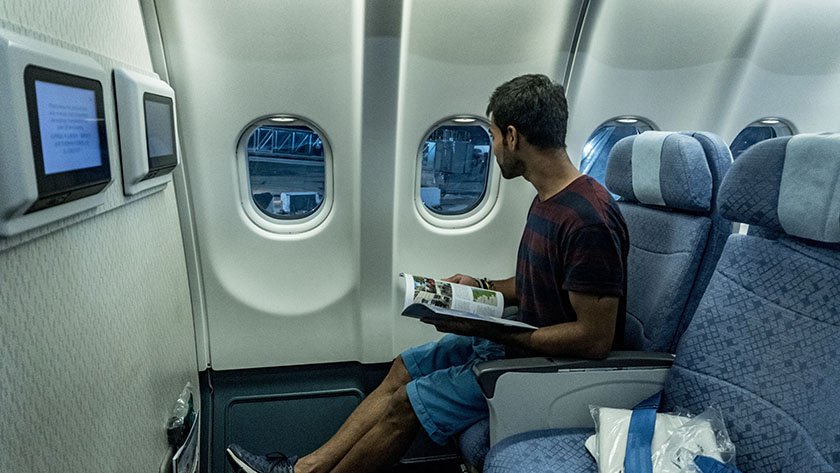 So this time as I was contacted by Cathay Pacific to try their India-Hong Kong operations, I thought, why not!
Though unlike my previous airline's collaboration with Flysoot from India to The Gold Coast, in Australia, where I was particularly asked to write a blog post for them, this time there were no deliverables involved. It was a personal choice, totally, whether I wanted to write and promote them on my blog and Instagram Page and other social media channels.
I think Cathay Pacific played it smart by playing a simple trick: offer such great experiences that the blogger just couldn't stop himself from writing about us. Well, Cathay Pacific, the good news is: you had it right!
India To Hong Kong With Cathay Pacific
My flight from India to Hong Kong was from Kolkata, with the premium full-service regional airline Cathay Dragon. It was an Airbus A320 which happened to be a 156 Economy class seat and 8 business class seat aircraft.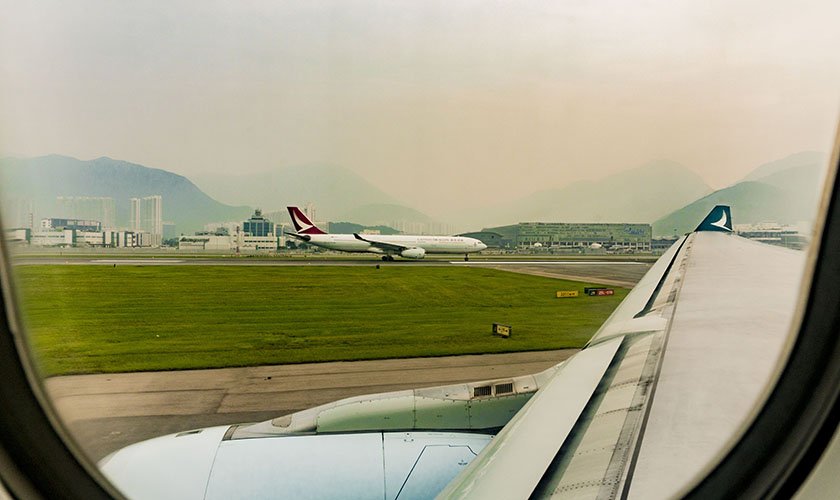 Being a terrible sleeper on flights, I was a bit disappointed, initially, when I figured that I'll be travelling in an Airbus and not a long haul Boeing as seating in a Boeing is always better and more comfortable, but it turned out that Cathay Dragon's Airbus is not bad — at least not when it came to comfort and leg space.
We were moreover provided with pillows, a pretty decent size meal table, and a sheet to prevent us from the midnight chill. And as a blogger with a laptop, I even had ample room in which to write and a bigger tray table to use for placing the laptop.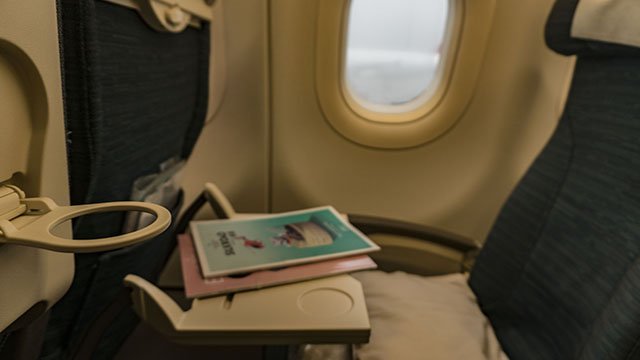 My flight was certainly comfy enough. But how about other things? Well, below is a rundown on the features and what I experienced.
An Easy Check-in
There are some flight carriers known for their cheap airfares, flights that are popular among backpackers and budget travellers. For your information, Cathay Pacific isn't one of them. It isn't a budget flight carrier and is, by no means, a low-frills airline. Having said that, flying with Cathay Pacific may cost a bit more than your favourite budget flight carrier, but what it offers for that price is class and a premium customer service, and you start observing that right from their check-in counters.
As I arrived at the check-in counter in Kolkata my eyes lit up at the fact there was just a handful of people even in the Economy class check-in queue, making it a quick and painless process. The ground staff even checked my online immigration form for any mistakes to avoid last-minute hazards at the immigration in Hong Kong. Well, I never expected an airline staff to be so caring.
The Food
For some reason, I usually find airline meals to be uninspiringly small in quantity. For this reason, I have always appreciated Air India (the only thing I like about them, unfortunately). But with Cathay Pacific, I did notice the difference in quantity (in both of their flights: Kolkata-Hong Kong and Hong Kong-Delhi) plus the additional snack choices such as the fresh fruit platter, the cheese and crackers, and dessert were good value add-ons.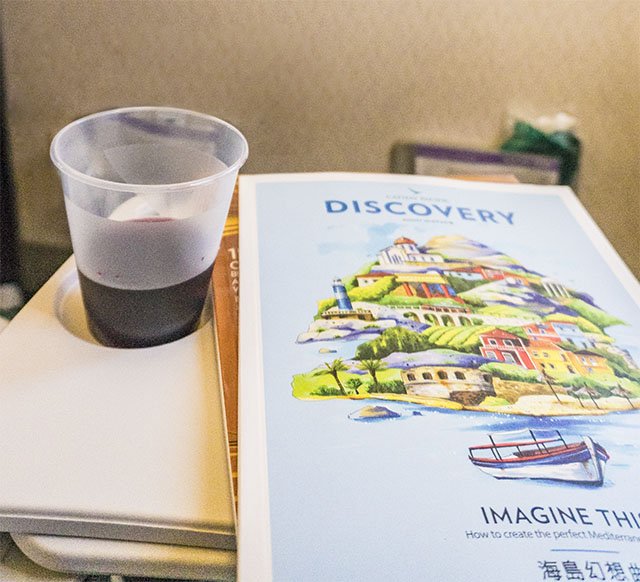 The beverage selection was pretty decent too, and as always, I decided to go for a choice of quality red wine, which was available throughout the flight, as was the beer.
The In-flight Entertainment
Since I often find it hard to sleep in a flight, the in-flight entertainment is my usual rescue plan — and a fairly limited number of songs in my phone often fail to keep me entertained for long. Hence, in-flight entertainment is a must.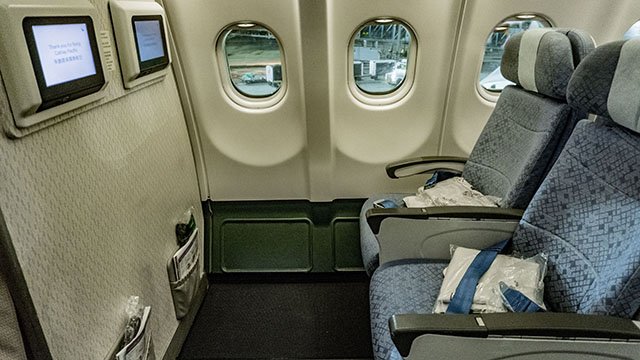 Though my Hong Kong-Delhi Cathay Pacific flight offered a 10.6 widescreen personal TV (as you may see in the picture above), Cathay Dragon had no LEDs. But what it rather had was an in-house Android and iPhone app that let you stream movies, TV shows, Cartoons, play games and so much more.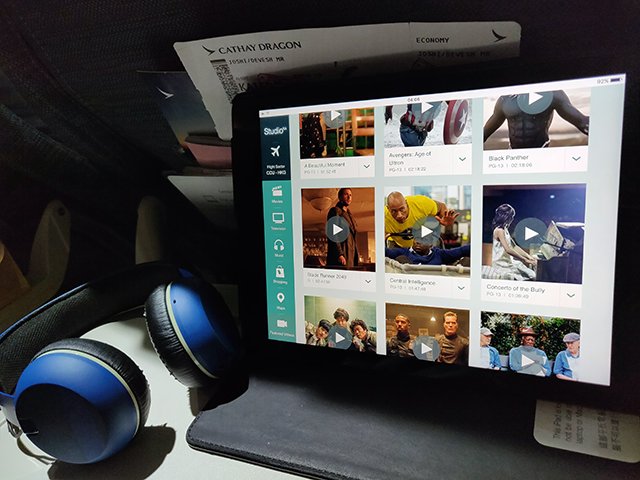 Simply connect your phone, tablet or laptop to the in-flight WiFi network once the aircraft has ascended past a certain limit and stream away.
The Customer Service
I can't remember when did I last receive poor service in an aircraft — because no matter what, I am not very demanding, and the Cathay Pacific premium experience was no different. The flight attendants were friendly, attentive, prompt with their service and always smiling.
In Conclusion
I found flying with Cathay Pacific a good value for money — an upgrade worth overbooking an economy class in a low-frills airline, particularly when you're talking about long-haul flights, and especially when travelling overnight because if you're well-rested you can use the next day exploring the place.
Will I consider travelling with Cathay Pacific again? Hell yes! In fact, Cathay Pacific is my new favourite!
Also Read: Why Hong Kong Is An Ideal Travel Destination | A 3-Day Travel Itinerary For Hong Kong