"Since beaches in South Goa, including the one you are staying at (Palolem Beach), are getting mainstream now, I suggest you visit Butterfly Beach if you want to experience the peaceful part of Goa," I remember someone suggesting during my recent 3-day stay in Goa.
I was on a Road Trip from Manali to Bangalore and since the drive and the entire trip so far felt frenzied, I was looking for a peaceful Goa holiday.
From my previous visits, I knew South Goa was still comparatively quieter than North Goa, hence I booked my stay at Palolem Beach located in the southern part of Goa. But this time it didn't feel so. Palolem, just like many other beaches in South Goa is getting mainstream now.
And then, someone suggested Butterfly Beach. According to Google suggestions too, Butterfly is one of the offbeat beaches in Goa. And when someone suggests offbeat, it does give hints of lesser crowd interaction.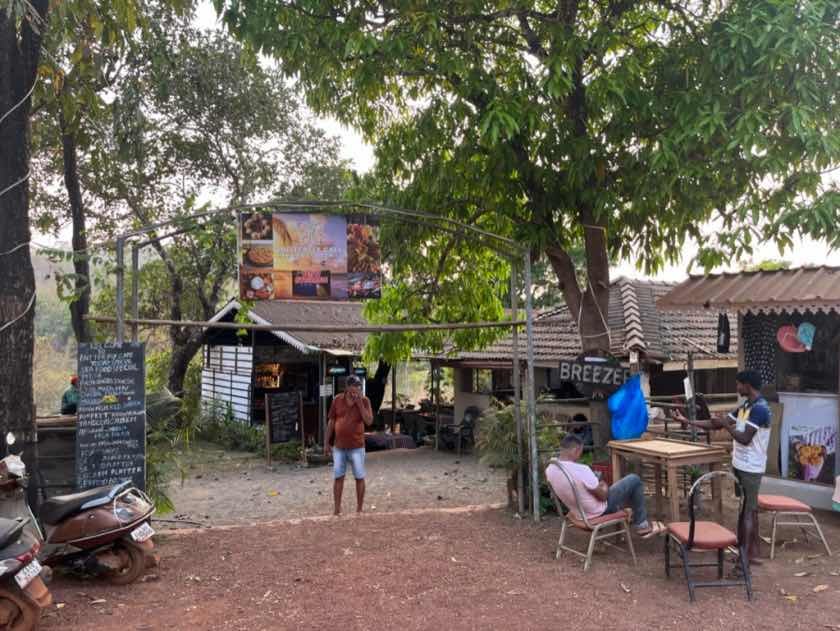 Was Butterfly Beach Offbeat?
If the question is objective and I have only a Yes or a No to tell in the answer, my answer will be the obvious No. If the question is subjective, and you are expecting a detailed review, even then I will begin with a No.
No, Butterfly Beach wasn't offbeat for me.
Of course, there wasn't a hotel or a shop at the beachfront like 99 percent of beaches in Goa; and it had, during my visit less than 50 tourists around the beach – with everyone soaking in the sun, feeling good sand and enjoying its emerald green water – but given its small size, it did feel crowded.
It felt more secluded in Palolem during my three-day stay there than the 3-minute visit to Butterfly Beach.
But that doesn't mean I hated Butterfly Beach. For me, the feeling of being surrounded by a crowd because of the beach's small size, or let's say it had more tourists than it could handle, made me dislike Butterfly Beach.
And then, there are other reasons…
Bad Tourism Practices At Butterfly Beach
There are some places in the world that happen to attract tourists because of their beauty. And then over-tourism happens. Locals also find it an opportunity to make money rather than finding ways to curb the damage. Dawki River, in Meghalaya, is one such example. Butterfly Beach, in Goa, was no different to me.
I didn't find any infrastructure at the beach. Would you believe it if I told you I didn't find a single dustbin installed on the beach? This was when the beach had a parking space selling 100 Rupees per ticket parking slots, and when it had a fancy Jeep service taking tourists from the parking to the beachfront – ensuring a comfortable transit.
A local vendor was moreover selling drinks in plastic bottles and many of them can be found as leftovers, once emptied.
Of course, those making money from the beach were trying to bring more and more tourism but no steps were taken to bring it in the right way.
My Hate Began Way Before I Got There
I started hating my visit to Butterfly Beach before I even got there. The last 1km of the road that took us to the parking was badly in shape. It was dusty, with massive cutouts on the road. My compact SUV Tata Punch had almost given over at times. And then we reached the parking.
For 100 Rupees per vehicle, the parking was intentionally overprized. But that is okay. I understand parking can be expensive. I understand it takes money to build infrastructure. But no infrastructure was found at the Butterfly Beach Parking. Here, it felt as if someone happened to own a big piece of land and since there is no other option for tourists to park their vehicles anywhere else he found a perfect chance to make money as long as he could.
For 100 Rupees a car, it was insanely overpriced. Even Connaught Place in Delhi is priced at 40 Rupees for a car.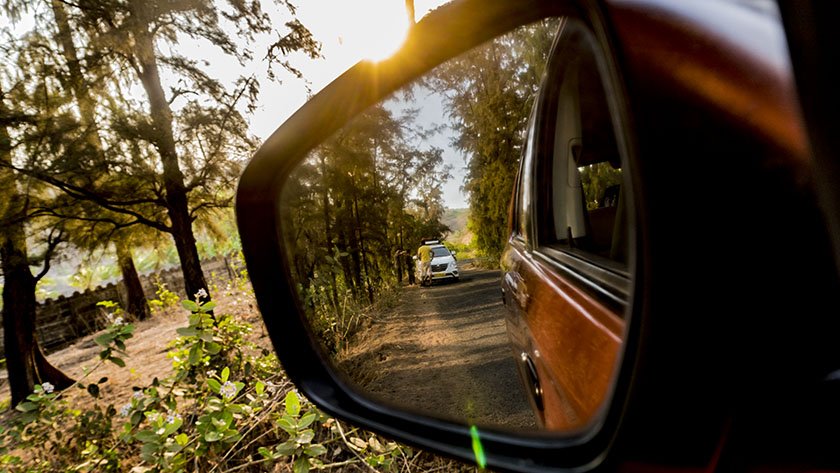 Moving forward, the 2km walk from the parking to the beach felt as if we were walking on a dirt road. Since the parking for scooters was located after the trek very close to the beach those who came on scooters were riding on the same track where people were walking.
The government has done a better job in Uttarakhand with installing the water-filling stations at some of the toughest terrains than the local community working around Butterfly Beach did.
Enough Crying. Don't Hate Me Please!!
Butterfly Beach, Goa – AN OVERVIEW
I loved how Butterfly Beach was placed – kind of sandwiched between the bigger Palolem and Agonda Beach. Also, it's its placement on the map looks like a Butterfly that gave the beach its name. Another reason why it's called Butterfly Beach is that it is home to numerous butterflies.
One can also witness crabs and goldfish around here.
The beach was less than 100 feet in length which makes it one of the smallest and cutest beaches in Goa.
I also heard the best way to visit Butterfly Beach is a boat ride from Palolem Beach. It's also possible to spot dolphins if you are lucky. But unfortunately, I didn't try.
Location and Accessibility
Nestled along the pristine coastline of South Goa, Butterfly Beach is accessible from various popular locations in Goa. It is located near Palolem Beach.
From Palolem Beach (Nearest Access Point): The most common way to reach Butterfly Beach is by taking a short boat ride from Palolem Beach. These boat rides are readily available and provide a scenic journey along the coastline. The beach is just a 3 to 4 km boat ride away, offering picturesque views of the Arabian Sea.
From Agonda Beach: Another option is to hire a local fishing boat from Agonda Beach, which is about 10 km away from Butterfly Beach. This can be a more adventurous and less crowded route to reach the destination.
By Road: For those who prefer land travel, you can reach the vicinity of Butterfly Beach by road. Drive to Palolem Beach and then trek through a short forest trail that leads to the beach. Please note that the last stretch of the road leading to the parking area may be rough and dusty.
What To Do At Butterfly Beach: Attractions
Nestled away from the crowds, this secluded beach in Goa offers a serene escape into nature's embrace. Here are a few things to do here (if the excessive crowd allows you to)…
Scenic Beauty: Butterfly Beach is surrounded by lush greenery and rocky cliffs, enhancing its picturesque appeal, if we unsee the pile of trash tourists leave here. As the sun sets, the beach transforms into a mesmerizing canvas of colors, making it an ideal spot for romantic getaways and photography enthusiasts.
Wildlife: The beach was known for being a habitat for a variety of species, including butterflies and crabs. Stroll along the shore, and you'll spot colorful butterflies fluttering around the foliage, adding a magical touch to the surroundings, especially during monsoon.
Activities: Butterfly Beach offers adventure activities like snorkelling, swimming and enjoying speedboat rides along the coastline revealing hidden coves and caves.
Secluded Retreat: Not anymore, but Butterfly Beach was known for being a perfect escape for those seeking respite from the tourist crowds. For locals, it was a serene and intimate setting, making it ideal for couples and solo travelers looking for a peaceful and unique Goan experience.
Best Time To Visit
When planning your visit to Butterfly Beach in Goa, understanding the best time to go is crucial for a truly memorable experience. The ideal time to explore this secluded gem along Goa's coastline is during the post-monsoon and winter months, typically spanning from October to March.
During this period, the weather in Goa is at its most pleasant. The temperatures are moderate, ranging from 25°C to 30°C (77°F to 86°F), creating comfortable conditions for outdoor activities and relaxation on the beach. The skies are usually clear, allowing for breathtaking sunsets over the Arabian Sea, a sight not to be missed.
Visiting Butterfly Beach in the winter months also ensures minimal rainfall, ensuring you can fully enjoy the beauty of the area without the interruption of heavy showers. This is especially important for activities like snorkelling and swimming in crystal-clear waters.
While the post-monsoon and winter months are the best time to visit Butterfly Beach, it's worth noting that the popularity of this serene destination has been on the rise. To avoid larger crowds, consider planning your visit during weekdays or arriving early in the morning.
In summary, to make the most of your visit to Butterfly Beach, aim for the dry and mild weather of the post-monsoon and winter months, allowing you to fully savor the tranquil beauty of this hidden paradise along the Goa coastline.
Accommodation Near Butterfly Beach
Accommodation options near Butterfly Beach offer travelers the perfect blend of convenience and tranquillity. Located in the picturesque region of South Goa, this secluded paradise boasts a range of lodging choices to suit various preferences.
Beachfront Bungalows: For an authentic beach experience, consider staying in one of the cozy beachfront bungalows that dot the Butterfly Beach area. Wake up to the sound of gentle waves and step right onto the golden sands.
Resorts and Guesthouses: South Goa is known for its boutique resorts and guesthouses, some of which are just a stone's throw away from Butterfly Beach. These accommodations offer comfortable amenities and easy access to the beach.
Budget-Friendly Stays: Travelers on a budget will find numerous guesthouses and lodges in the nearby Palolem and Agonda areas. These options provide affordable yet comfortable lodging choices.
Luxury Retreats: If you prefer indulgence, upscale resorts in the vicinity offer luxurious amenities, including spas, fine dining, and private beach access.
As for nearby places to explore, Butterfly Beach is strategically located near some of Goa's other popular destinations:
Palolem Beach: Just a short boat ride away, Palolem Beach offers a livelier atmosphere with beach shacks, restaurants, and water sports.
Agonda Beach: A scenic drive from Butterfly Beach takes you to Agonda Beach, known for its serene beauty and nesting turtles.
Cabo de Rama: This historic fort is perched on a cliff overlooking the Arabian Sea and offers panoramic views of the coastline.
Cola Beach: A bit farther, Cola Beach is known for its freshwater lagoon and swaying palm trees, providing a unique natural experience.
With a variety of accommodation choices and nearby attractions, Butterfly Beach serves as an ideal base for exploring the pristine beauty of South Goa while experiencing the charm of this secluded coastal haven.
That's all in this blog. If you have anything to add, or you want to share your experience of Butterfly Beach or some other beach in Goa, please leave a comment below.