"Since beaches in South Goa, including the one you are staying at (Palolem Beach), are getting mainstream now, I suggest you visit Butterfly Beach if you want to experience the peaceful part of Goa," I remember someone suggesting during my recent 3-day stay in Goa.
I was on a Road Trip from Manali to Bangalore and since the drive and the entire trip so far felt frenzied, I was looking for a peaceful Goa holiday.
From my previous visits, I knew South Goa was still comparatively quieter than North Goa, hence I booked my stay at Palolem beach located in the southern part of Goa. But this time it didn't feel so. Palolem, just like many other beaches in South Goa is getting mainstream now.
And then, someone suggested Butterfly Beach. According to Google suggestions too, Butterfly is one of the offbeat beaches in Goa. And when someone suggests offbeat, it does give hints of lesser crowd interaction.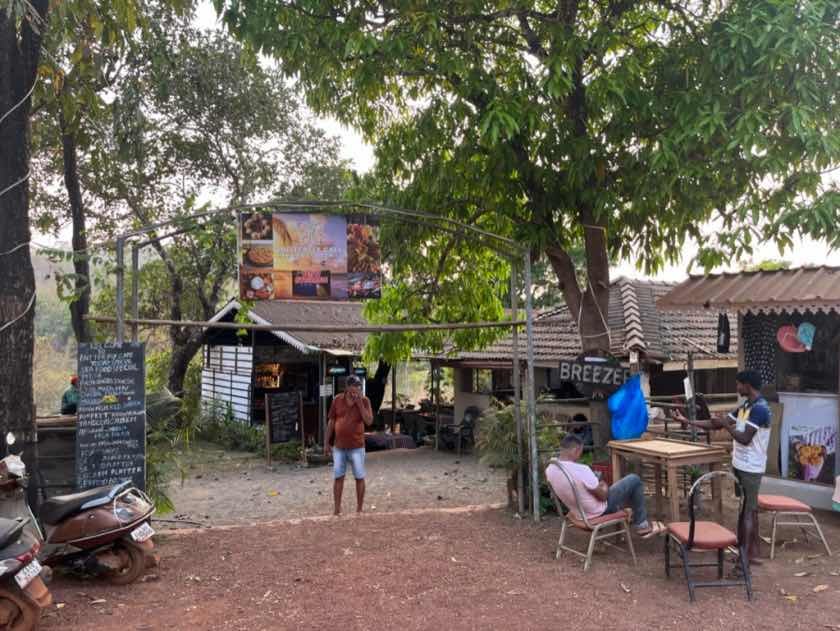 Was It Offbeat?
If the question is objective and I have only a Yes or a No to tell in the answer, my answer will be the obvious No. If the question is subjective, and you are expecting a detailed review, even then I will begin with a No.
No, Butterfly Beach wasn't offbeat for me.
Of course, there wasn't a hotel or a shop at the beachfront like 99 percent of beaches in Goa; and it had, during my visit less than 50 tourists around the beach – with everyone soaking in the sun, feeling good sand and enjoying its emerald green water – but given its small size, it did feel crowded.
It felt more secluded in Palolem during my three-day stay there than the 3-minute visit to Butterfly Beach.
But that doesn't mean I hated Butterfly Beach. For me, the feeling of being surrounded by a crowd because of the beach's small size, or let's say it had more tourists than it can handle, made me dislike Butterfly Beach.
And then, there are other reasons…
Bad Tourism Practices At Butterfly Beach
There are some places in the world that happen to attract tourists because of their beauty. And then over-tourism happens. Locals also find it an opportunity to make money rather than finding ways to curb the damage. Dawki River, in Meghalaya, is one such example. Butterfly Beach, in Goa, was no different to me.
I didn't find any infrastructure at the beach. Would you believe it if I told you I didn't find a single dustbin installed on the beach? This was when the beach has a parking space selling 100 Rupees per ticket parking slots, and when it had a fancy Jeep service taking tourists from the parking to the beachfront – ensuring a comfortable transit.
A local vendor was moreover selling drinks in plastic bottles and many of them can be found as leftovers, once emptied.
Of course, those making money from the beach were trying to bring more and more tourism but no steps were taken to bring it in the right way.
My Hate Began Way Before I Got There
I started hating my visit to Butterfly beach before I even got there. The last 1km of the road that took us to the parking was badly in shape. It was dusty, with massive cutouts on the road. My compact SUV Tata Punch had almost given over at times. And then we reached the parking.
For 100 Rupees per vehicle, the parking was intentionally overprized. But that is okay. I understand parking can be expensive. I understand it takes money to build infrastructure. But no infrastructure was found at the Butterfly Beach Parking. Here, it felt as if someone happened to own a big piece of land and since there is no other option for tourists to park their vehicles anywhere else he found a perfect chance to make money as long as he can.
For 100 Rupees a car, it was insanely overpriced. Even Connaught Place in Delhi is priced at 40 Rupees for a car.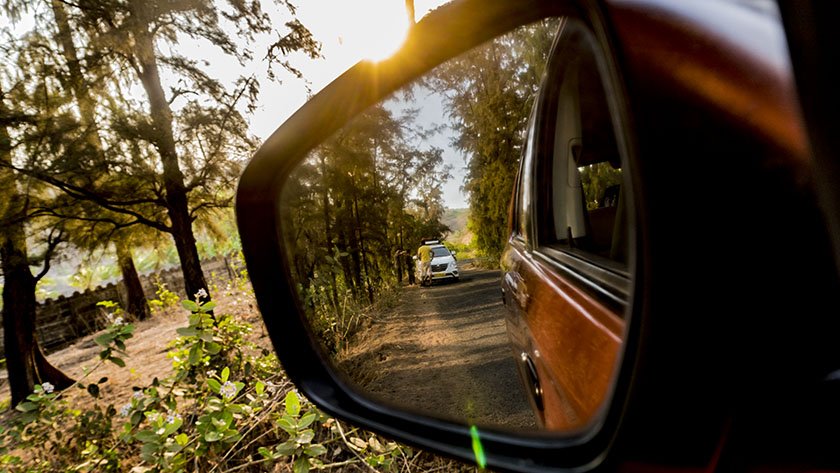 Moving forward, the 2km walk from the parking to the beach felt as if we are walking on a dirt road. Since the parking for scooters was located after the trek very close to the beach those who came on scooters were riding on the same track where people were walking.
The government has done a better job in Uttarakhand with installing the water-filling stations at some of the toughest terrains than the local community working around Butterfly Beach did.
Enough Crying. Don't Hate Me Please!!
Butterfly Beach, Goa – AN OVERVIEW
I loved how Butterfly beach was placed – kind of sandwiched between the bigger Palolem and Agonda Beach. Also, it's its placement on the map looks like Butterfly that gave the beach its name. Another reason why it's called Butterfly beach is that it is home to numerous butterflies.
One can also witness crabs and goldfish around here.
The beach was less than 100 feet in length which makes it one of the smallest and cutest beaches in Goa.
I also heard the best way to visit Butterfly beach is a boat ride from Palolem Beach. It's also possible to spot dolphins if you are lucky. But unfortunately, I didn't try.
That's all in this blog. If you have anything to add, or you want to share your experience of Butterfly Beach or some other beach in Goa, please leave a comment below.