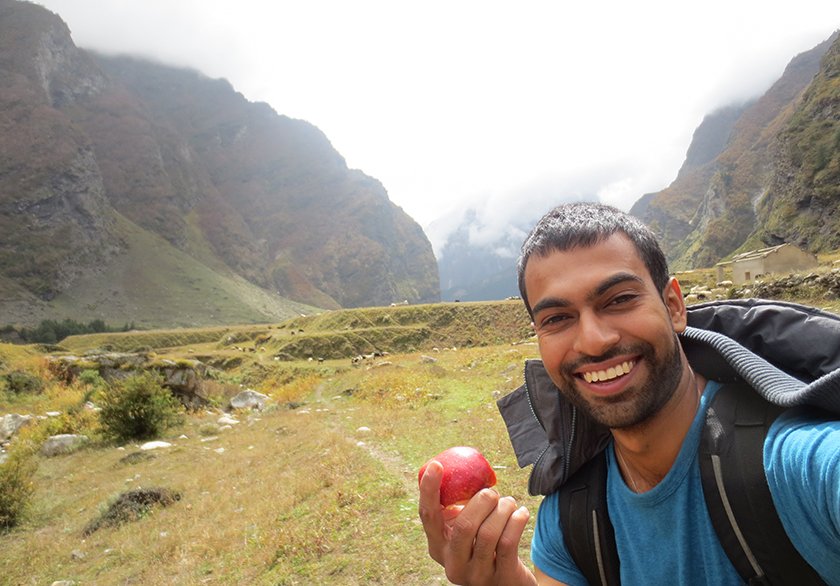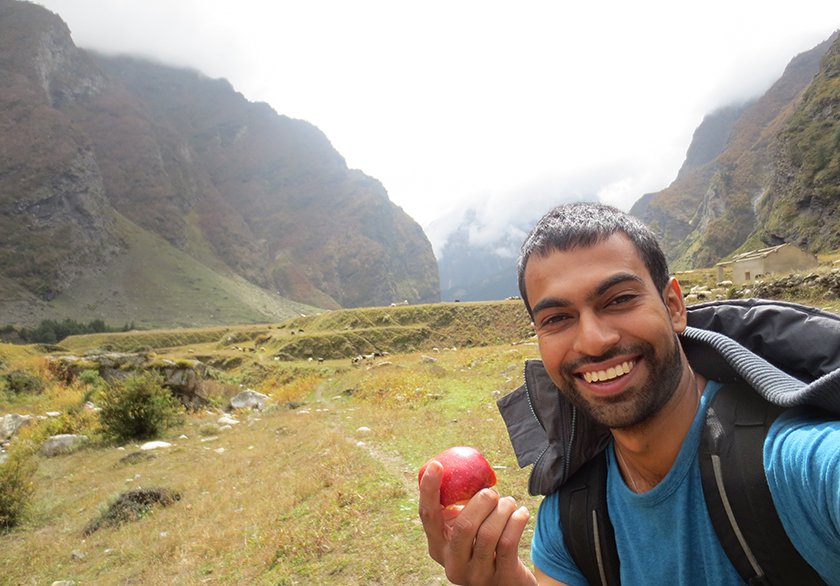 Hi! I am Dev, a New Delhi, India, based travel writer/photographer. I've been travelling full-time since early 2015, and have created this website to share my experiences and help others to travel for cheaper, longer and better.
Growing up in a confused and muddled neighbourhood of New Delhi, I was never a big traveller. In fact, I was so incurious about travelling, that despite living in Europe for a couple of years, I never found myself fascinated with the idea of exploring that beautiful continent. It was in 2014, I went on my first ever solo backpacking trip in the Himalayas, where I met a group of travellers. They were on indefinite leave to travel the world, and a few weeks of aimless wandering with them opened me to a world of new possibilities. I explored my own country, and its different cultures — in a way I did never before. From that moment on, I was hooked in travel. I came back home, continued my job for the next few months, saved most of the money, only to eventually quit, and hit the road forever. And that's where I've been ever since.
Over the last two years, I've travelled places, experienced different cultures, made life long friends, and learned you don't need to be rich to travel. I now run this website to share my learning from the road and help others realise their travel dreams — as other people have helped me in realising mine.
HOW THIS WEBSITE WILL HELP YOU
This website is here to inspire you and show you step-by-step how to have the best travel experiences, without paying a hefty price for them. From personal travel accounts, destination-specific articles, ideal itineraries, and useful travel advice — I will share my knowledge and help you make your next holiday bigger and better.
To get regular updates about my journeys, accompanied by some interesting insider stories and unpublished travel tips – provide your email address below and hit "subscribe":
A LITTLE ABOUT HOW I LIKE TO TRAVEL
Every time I go back and look around the confusing Indian city (New Delhi) I live in, I see my neighbours, pragmatic even in their romances, as if doing justice to themselves and to the world around them. Chasing new and fancy things they watch on their little TV sets, and looking no further to the real beauty of this world. The beauty that lies in being a wonder junkie, in being a traveller. I think travelling as a lifestyle is the most interesting thing happened in my life so far. And I am doing it mostly because I am curious about our planet.
Speaking about how I travel, I look for local and cultural experiences. I do not make itineraries and prefer home-stays. I go to places where tourists seldom pass through and sometimes find abode on an isolated mountain for days. Because I go very slow, I often travel alone and make friends on the road. I am all into adventure travel, which is something more than just participating in extreme activities.
This adventure travel has helped me break out of my comfort zone, immerse myself in different cultures, challenge my assumptions about foreign lands and understand the world from someone else's perspective.
WHAT NEXT?
I'll hang out for as long as it feels right, considering my budget and the opportunities I get along the way. I'll keep sharing my travel experiences and learning with you, as I roam the world. Hopefully, I will inspire you to break your comfort zone and learn from all those great experiences that this world has to offer.
---
Got questions? Then don't feel shy to ask questions either by sending an email at deveshjoshi1990@gmail.com or commenting on posts.
---
You can also follow me on different social media to stay connected and follow my journeys more closely.
I can be found on Facebook, Twitter, Instagram and Youtube with same username: 'Footloose Dev'