It was six in the morning, too early for the rest of the city to wake up and resume their daily chores. But those who came to visit the temple seemed all dedicated and staunched. Rising early and reserving a good place in its long, never-ending queues was the only solution to pay the 'goddess of Desire' a visit.
The many souvenir and prasad shops, spread as far as 400 meters outside its premises, were already up and running – bidding hard for yet another business day. Inside, many devotees indulged in their challenging gamut with pujaris, trying to negotiate a price for a personalised puja. Once they're done with it, what awaits is yet another task of buying an express entry ticket which guarantees a quick tour inside Kamakhya Temple – one of India's most sacred sites.
This is how I found Kamakhya Temple – dedicatedly staring into a financial abyss, experimenting with the country's admirable religious tolerance every minute. And yet it lures the devotees from as far afield as southern India or the far west: the richer flying all the way to Guwahati airport from their cities and then paying Rs501 for direct entry into the temple.
There are three types of entry tickets available, other than the VIP passes. This includes a general entry which comes without a cost but demands you to be in the queue as early as three in the morning, and yet doesn't guarantee if you'd be able to go inside its inner sanctum before it closes in the afternoon.
Then comes the Special and Direct entry for Rs101 and Rs501 per person, respectively. With hundreds of devotees pouring into the temple every hour and buying their preferred ticket, I wonder how much money the temple trust makes and where it all eventually ends up.
Depending upon the price of your ticket, you board a long, strong iron fenced walkway, crammed of people, which goes all the way to the sanctum sanctorum. The direct entry, however, entitles you for a comparatively small queue, promising you a quick tour.
The temple – thanks to its authorities – looks all a little less somber than a stock market on a Monday morning where chaos and confusion rule other than the prime motivation of money hoarding. But not everyone had the pocket to afford its biddings – particularly those with a religious bent of mind.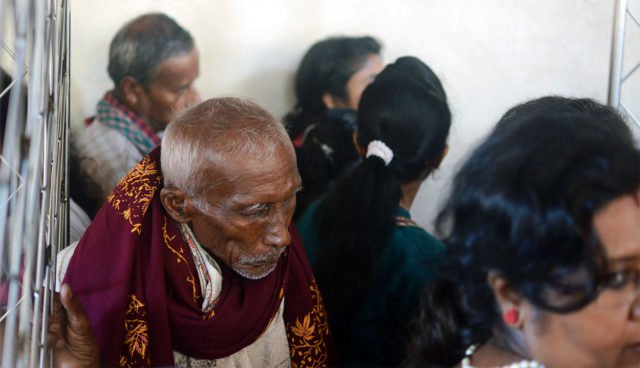 "And this also," said Marlow suddenly, "has become one of the dark places of the earth." – On the Thames, in Conrad's Heart of Darkness
While I was waiting in the temple's long queues, I happened to speak to a 70-year-old man and his wife, who had come all the way from Uttar Pradesh on an overnight train journey. They had been standing in the queue for the past three hours without a sip of water and had hardly walked halfway to the sanctum sanctorum. I saw many giving up on their luck and leaving the long awaiting queues after hours of waiting – most of whom belong to the free entry.
And outside the waiting areas, pujaris were continuously ranting and trying their luck to rip devotees off their money in the name of religion and belief – while taking brief and intelligent calls on their fancy iPhones. Asceticism is really not what it used to be.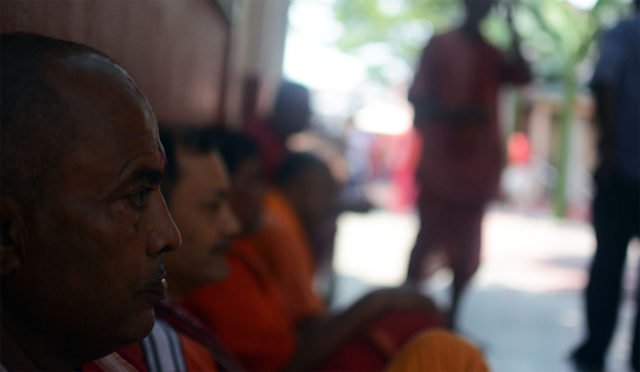 And how would it be? After all, we promise complete freedom to establish religious institutions and then let them manage their own affairs. No wonder secularism has taken over and turned the system into tatters, turning the future of the country's religion all bleak.
Also read: Namdroling Monastery: Making kindness familiar to the world, again