Advertise on my website for more exposure or hire me to promote you — and help you build your audience.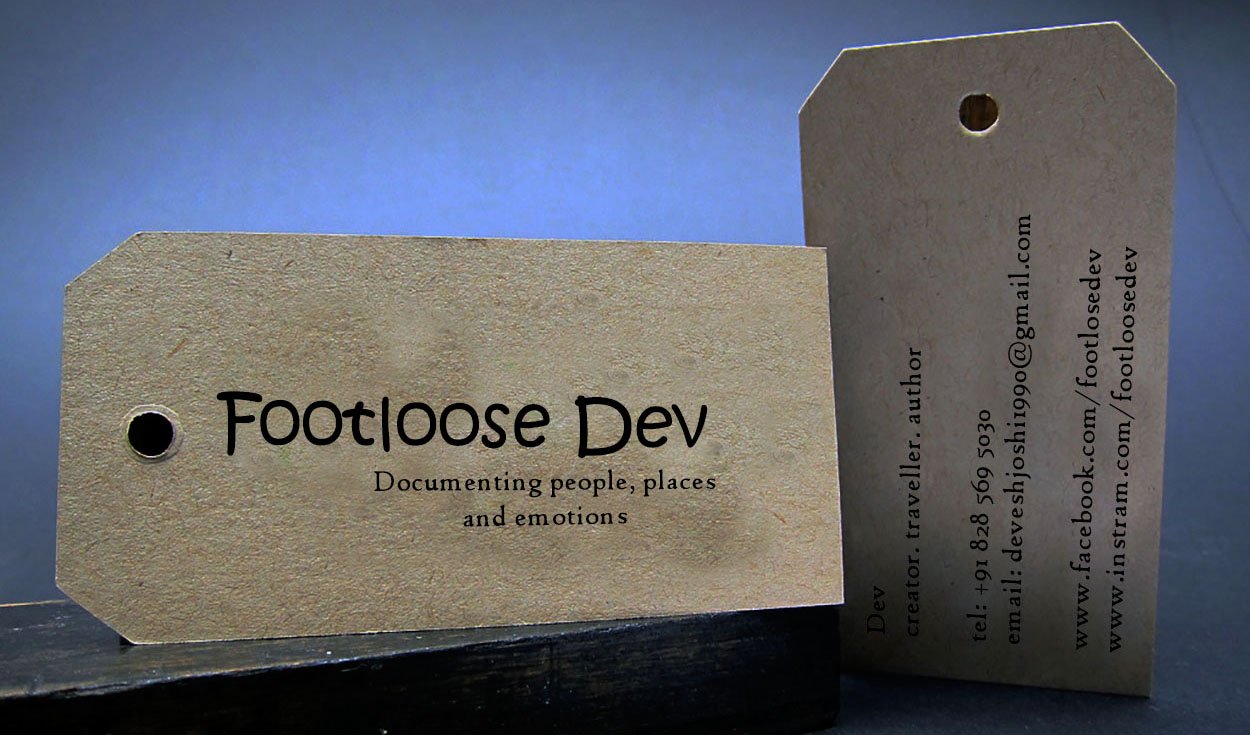 As a full time travel blogger, I work closely with tourism boards and other private travel companies, to bring out their brand message and help them connect with my readers. Each and every story on FootlooseDev has been solely written by me, and tries to talk about my personal experiences!
Why Partner With FootlooseDev?
I've been travelling for almost two years now, often going solo and beyond the most sought-after tourism experiences. I bring travel stories from the road in a relatable way, which, with time, has given me an audience who express their intention to follow my footsteps wherever I go. Every week, I receive a number of emails (as well as messages on different social media platforms) seeking travel tips and personal recommendations. And that's where I share with them my favorite destinations, partner companies and experiences.
Let's Partner
Other than writing about my personal travel accounts, I collaborate with travel brands/tourism boards and help them connect with my readers, and share their message. This can be done in the form of a…
Social Media Campaign: A few engaging posts on my different social media channels.
Narrative Blog Post: An exclusive travel story on my blog, written with a few images and an experiential story line.
Photo/Video Blog
Blog/Social Media Platform Statistics
Monthly views: 12,000+
Unique monthly visitors: 8,000+
Blog subscribers: 1,000+
Facebook fans: 3,200+
Twitter followers: 4,100+
Instagram followers: 6,000+
Recent Collaborations:
Currently working in Partnership with Basel Tourism (Switzerland), Frankfurt Tourism (Germany), Stuttgart Tourism (Germany), Vienna Tourism (Austria), Bratislava Tourism (Slovakia) and Budapest Tourism (Hungary), in addition to a few private tour companies, during my two month long backpacking trip across Europe | Between March and May, 2017 |
Other recent collaborations include:
Awards and Honors:
'Notable Newbie' by Blogadda | 2016
---
To invite me on a sponsored/fam trip, please EMAIL ME AT deveshjoshi1990@gmail.com or ask for my Media Kit.
---
Testimonials from Brands I've previously worked with
"Goa Tourism Development Corporation's encounter with footloosedev was not by chance but by choice. It began with a simple and humble communiqué from Devesh to experience Goa's local culture and adventure, and GTDC was delighted to extend the hospitality that it is known for. This small beginning, we are confident, will definitely erupt into a long lasting connect between him and Goa tourism board. His inputs and classy pictures speak volumes of his passion for travelling." Nikhil Desai, Managing Director, Goa Tourism.
"We thank Dev for writing a great blog post and running an effective campaign on his Instagram account, for our Into The Wild trip. We loved the way he captured the essence of the trip and made it easy for us to reach more audience. He totally got people fall in love with what we do, and we really hope to work with him in the future, again." Ashish Dutt, cofounder, aMadNomad.