"Though it's totally peaceful at the moment and the local rebellion groups have agreed to a ceasefire, nothing can anyway happen to a tourist ever. Ye log, vaise bhi, tourist ko kkuch nahi karta (they mean no harm to tourists)" I clearly remember how brief and assuring the answer came to me the first time I inquired about the safety for a tourist traveling in Nagaland.
And as I later repeated the same question, almost every two days, every time I saw an army personnel (to be honest, anyone wearing the camouflage pants!) I got the same answer. "For a tourist, Nagaland is completely safe."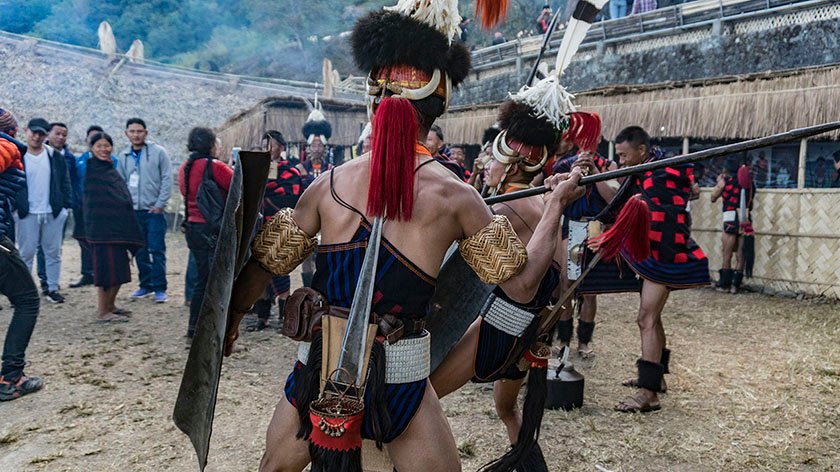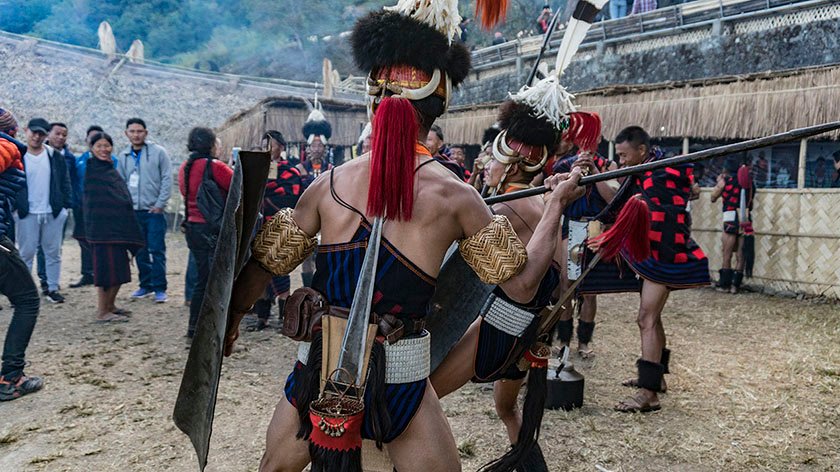 And to tell you the truth, I wanted to believe that too — with all the goodness and faith in me. But given what we keep hearing about northeast India and with the indigenous Naga tribes always having maintained a deadly image to the outer world, it was just too tough for me to reconsider, at least without having any first-hand experience.
Experiencing The Offbeat Nagaland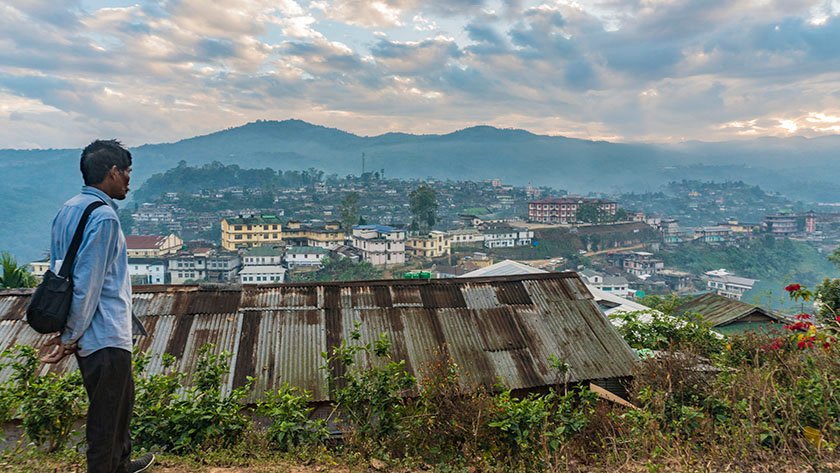 My first experience of an offbeat Nagaland took place in Pfutsero, a small town (in the Kohima district) inhabited by the dominating Chakesang tribe. The journey to Pfutsero was undeniably unusual too and happened all of a sudden when a cab driver in Kohima spoke about his home in Pfutsero and left me (and a few other friends I was with, in Kohima) with a choice of accompanying him to a place we had never heard of before. And our biggest inspiration was the fact (that came from him) that Pfutsero was Nagaland's highest inhabited town, and with that, the coldest too. The next thing we knew, we were in a shared taxi accompanied by three other locals, with one of them surprising holding on to his 12-inch machete.
The town of Pfutsero revealed itself is a little eccentric, but undeniably friendly. Despite half of the locals being alien to the idea of tourism, all we had in store for us was smiles and friendship. We trespassed in people's property, offered candies to kids, drank rice beer in somebody's house, and explored the town as confidently as we would explore any other part of the country. In less than a few hours, Pfutsero felt like home.
[More on Pfutsero: The Highest Inhabited Town In Nagaland]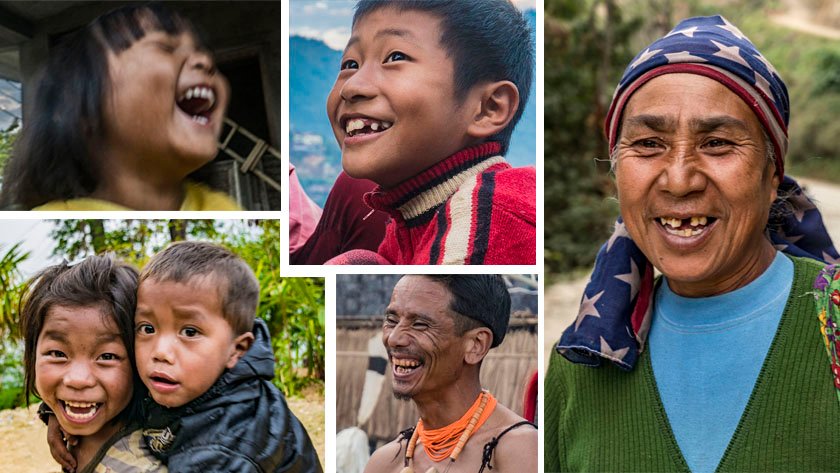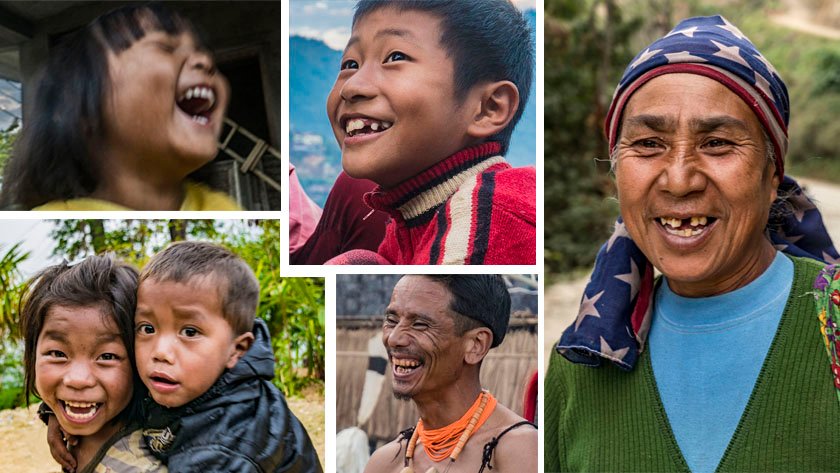 To me, people in Nagaland appeared to be just as friendly and kind as you generally expect people to be. They would treat you as guests, tell you directions if you're lost, invite to their house if shared a smile, or walk with you if you'd time. Though it's true that Nagaland once complimented the 'Wild East' stereotype, since the introduction of Christianity the entire state has transformed into a humble shadow of its once fierce self — a place where people would want to live beautifully, eat well, make friends, and be merry.
How Christianity Changed It All
Nagaland has always been known for its headhunting tribes — the fierce indigenous groups who would chop of an intruder's head that seemed a threat. What made it worse is that they took pride in doing that. They would ostentatiously hang the head they had claimed on the entrance of their house and talk about it — with a simple belief that the more head one would claim the better will be his reputation. Men would claim the heads and their wives would tattoo their body as a reward and for showing affection.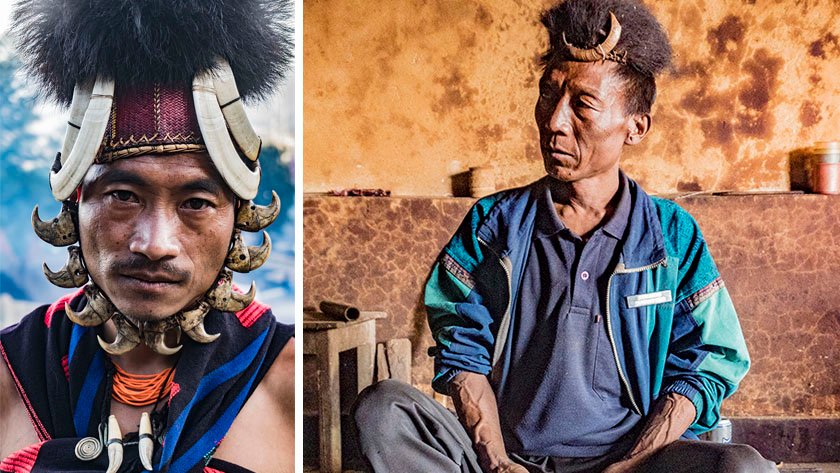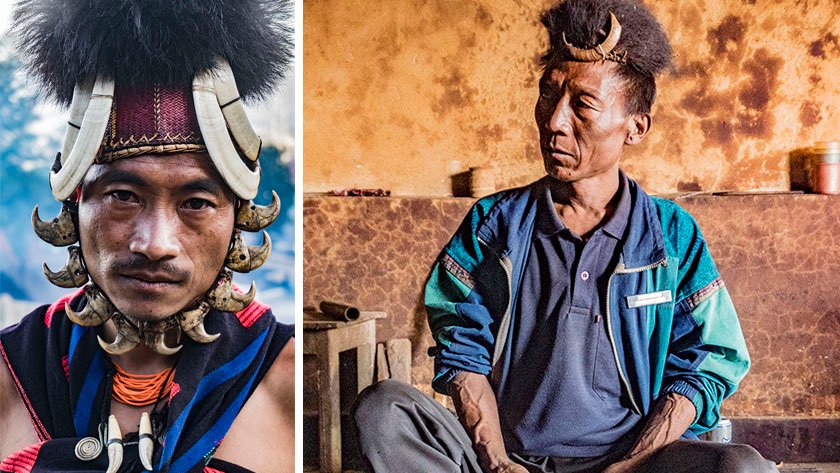 And this was prevalent in Nagaland until late 70s before the British missionaries entered the region and gave the people of Nagaland a reason not to do so. They introduced Christianity and taught indigenous tribes to "Love Thy Neighbour". Since early 80s headhunting and clan-killing totally stopped in Nagaland with many proud headhunters now feeling guilty of their brutal practices. They buried the heads in the ground, stopped talking about it, and moved forward to a harmonized society.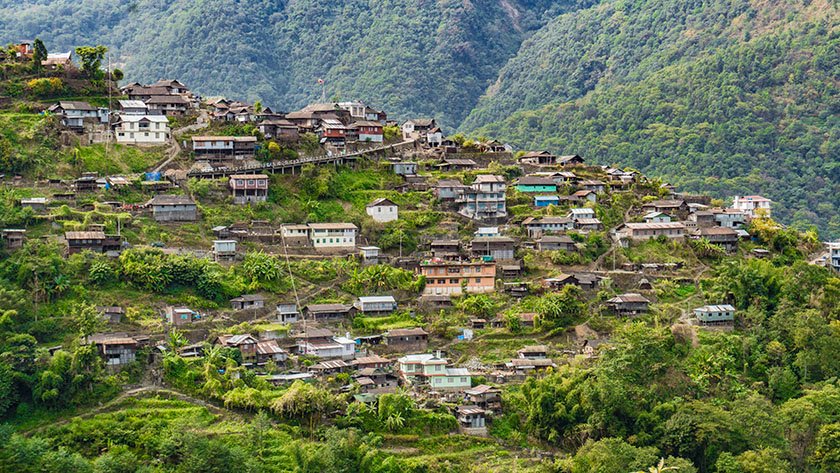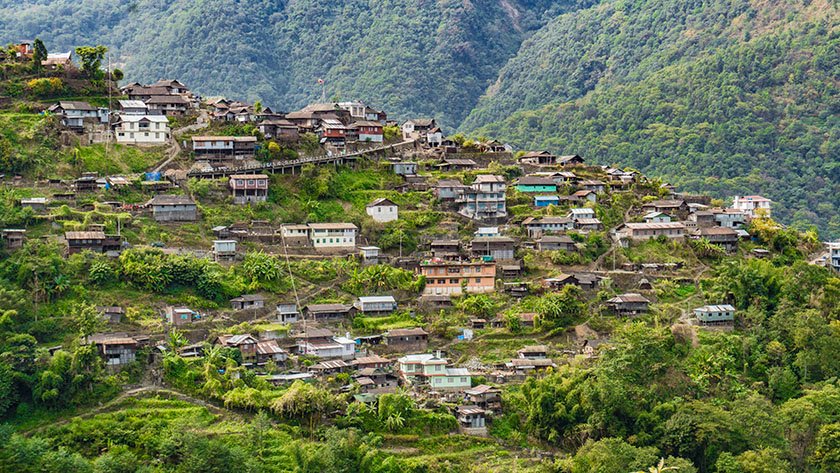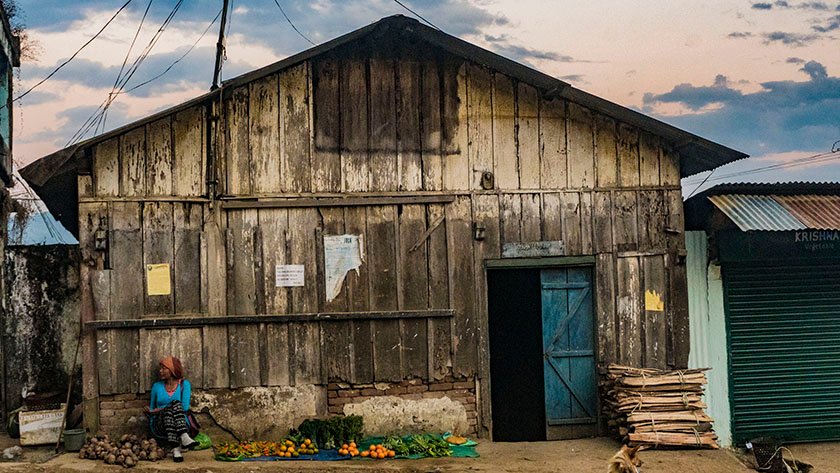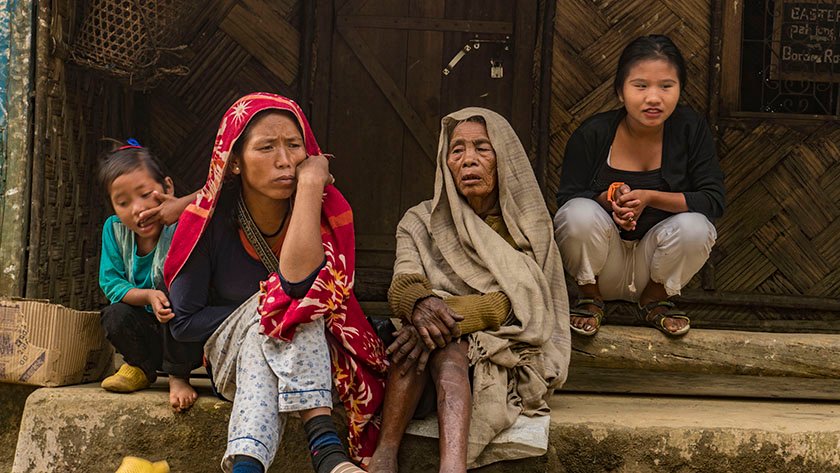 Though headhunting practices are only a dying myth today, tourists still find the ages-old practice just too fearful to travel Nagaland. And to tell you the truth, so was the case with me, as I landed in Dimapur, and with that, in Nagaland, for the first time ever.
Traveling In A Pair
When an invitation to attend the Hornbill Festival in Kohima landed in my inbox, I decided not to return to Delhi after its completion in three days, and rather stay back and explore a bit of Nagaland. The only problem was, no part of me wanted to do it on its own — and this was for two reasons. One, because traveling in Nagaland is a costly affair and sticking together helps in saving money. And two, because of the obvious reason of personal safety.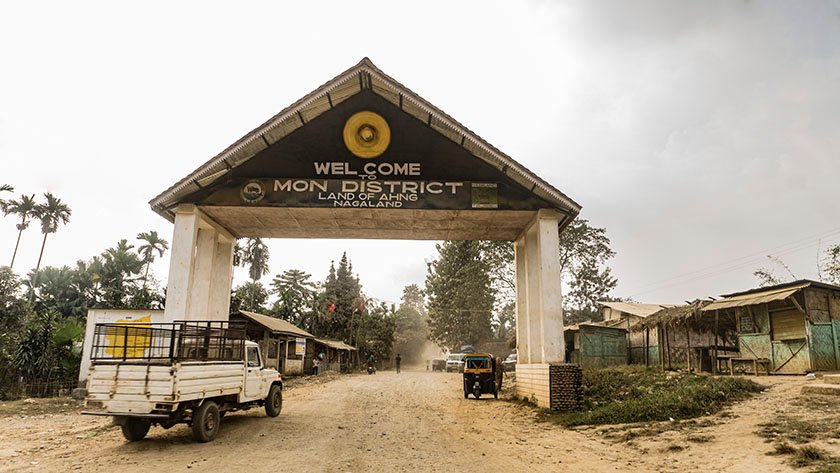 So for the first time ever, since my two-plus years of the solo traveling stint, I considered not being on my own, and rather tag with another blogger from Kerala. For the next 15 days (out of my 20 day travel period in Nagaland) we stick together, acting as each other's helpless guardians before I slowly gained confidence and parted to travel on my own for a few days.
What Am I Actually Trying To Convey
Traveling in Nagaland is just as safe as traveling in any other part of the country, with the local insurgency groups being totally inactive at the moment, and hopefully going to stay that way. But even if not, and from what I've experienced, people in Nagaland understand what value tourism brings to their state, and can never harm tourists for coming all the way to their neighbourhood only to spend money.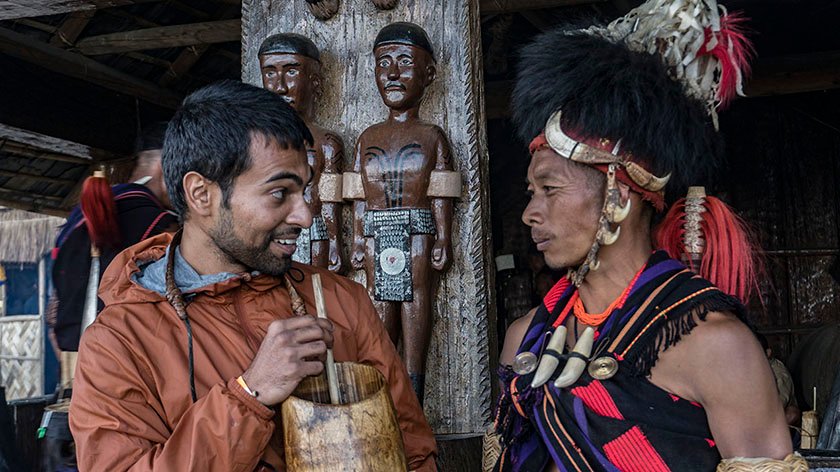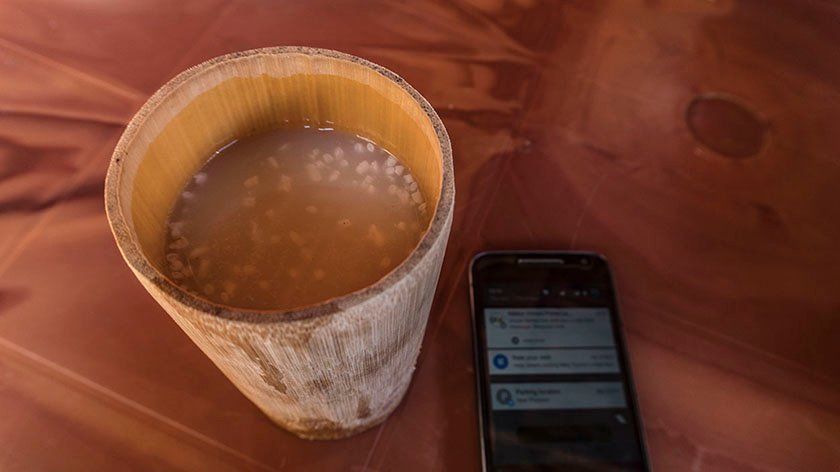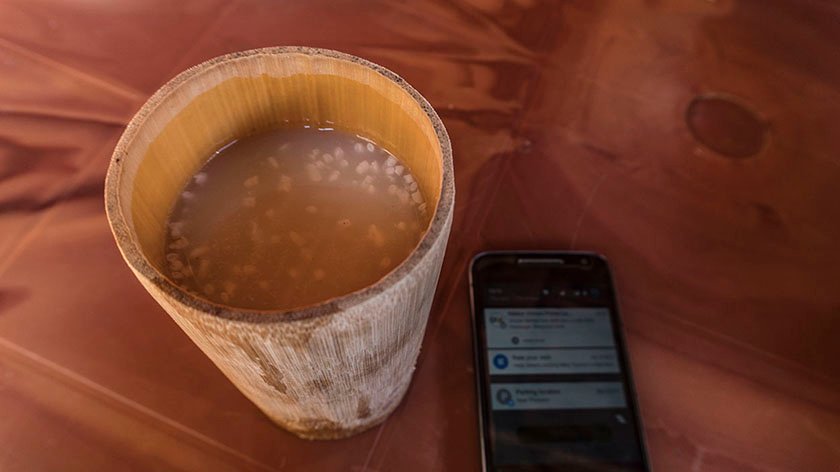 During my 20-day backpacking trip in Nagaland, I hitchhiked about 6 times, with twice on my own; camped once, again on my own; blindly trusted on locals and ended up sipping hot tea or a glass of rice beer in their house, and in the end, it all went well.
So just be aware of what's going on around you and don't feel afraid. Take necessary steps to minimize risk wherever needed and you will see that people in Nagaland are just as friendly, hospitable and kind as you expect people in general.
More on Nagaland: Khonoma Village: In Pictures | The Village Of Longwa, In Mon