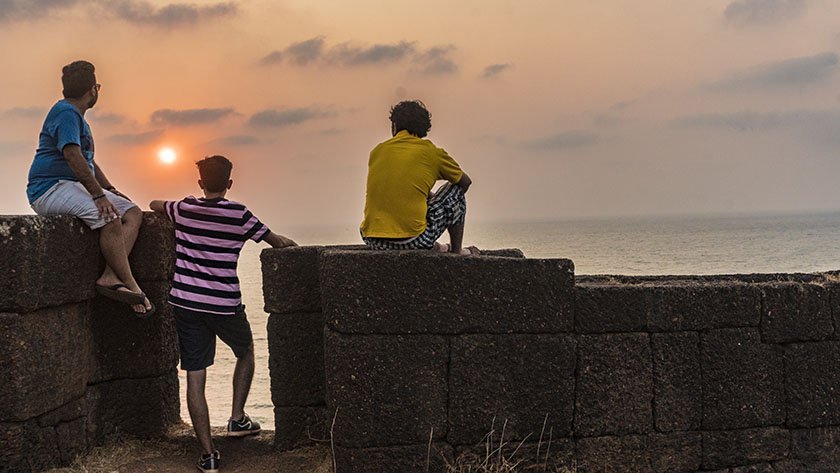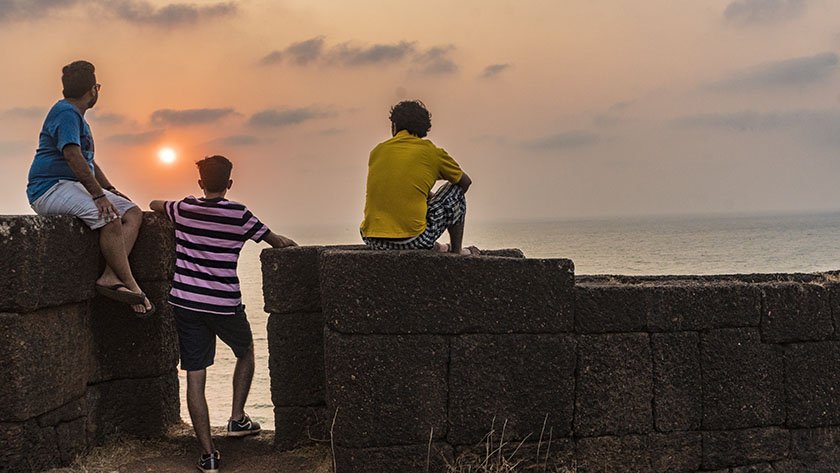 "We think of travel and we look to far-flung places. We don't think of stopping to view what's on offer in our own streets, or neighbouring towns" I never expected this statement being valid on me until very recently, as I explored the beauty of coastal Maharashtra on a four-day road trip.
So far I believed that India has everything to offer but a scenic coastal ride, and to get the best of a road trip in India your options are limited to the Himalayas, with Spiti Valley and Leh Ladakh topping the list. To make it even ironic, every time someone asked me about my favourite coastal route the first thing that came to my mind was the Great Indian Ocean Drive in Western Australia, or someplace in Italy. Though I am certainly not comparing the coastal roads of Australia or Italy with those of Maharashtra, in India, the fact that I never explored my own backyard that I didn't know what beauty it had to offer.
4 Days | 600km | Unbounded Beauty
For those who love road trips and beaches, coastal Maharashtra has everything. Roads covered with coconut trees and an inviting smell of the sea, taking the intrepid closer to the rural charms in Maharashtra — of flourishing fishing villages and strange regional delicacies, with adventure water sports as a highlighted bonus. What's better is that the road offers an ever-changing landscape that, at every 50 km, shifts from high cliffs to beach-side drives to isolated hilltops barren with red laterite soil.
A road trip on coastal Maharashtra is all about the journey and not the destination.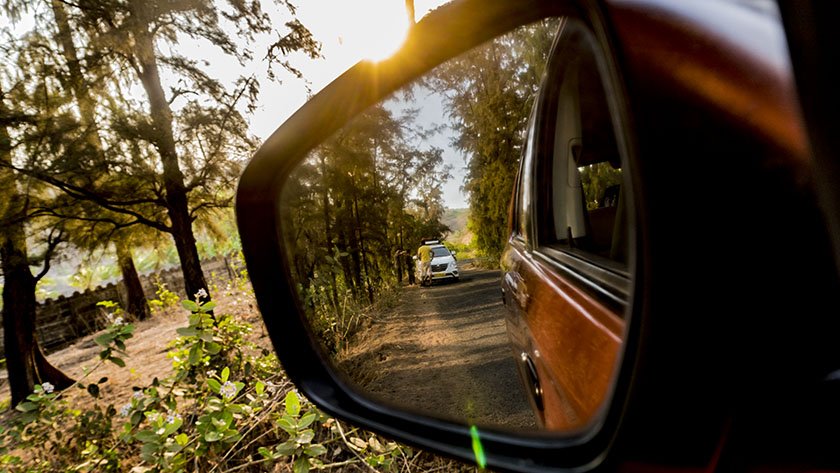 Starting from Mumbai we stopped at the three highlighted towns of Harihareshwar, Ganpati Pule and Tarkarli (or Malvan) before finally reaching the last leg of our trip and the final destination of Goa. For the most part of our trip, we were driving on the impressive state highway 4 (or SH4) that, in reality, was more of a country road than a highway, but the natural beauty and the experiences it had to offer made it up to us.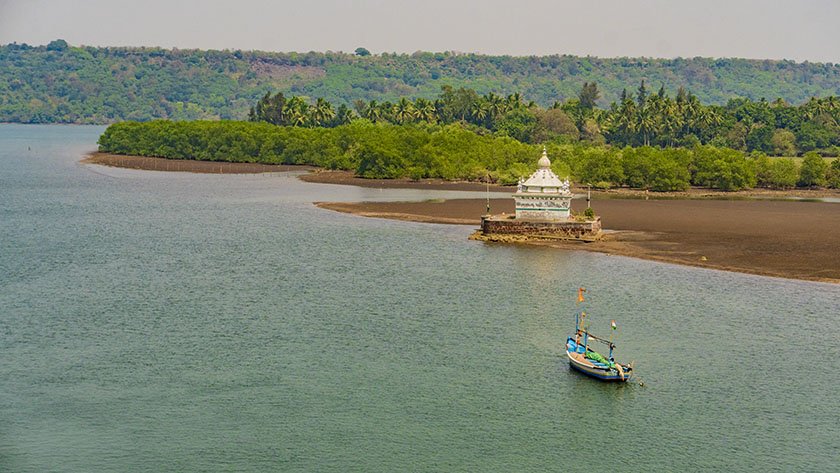 SH4 is known as the coastal route due to its proximity to the ocean. On several occasions (in our case it happened thrice) it would end up in the ocean or a massive lagoon and a ferry must be taken to get to the other side. From moment to moment, it offered dramatic backdrops of the blue Arabian sea from atop a steep cliff, before taking us downhill for a close hug with the coast. As we neared Goa, the highway starting going inland more frequently, over surprisingly isolated and barren hills, with pleasant villages periodically showing up for a change.
Though for most of the part the SH4 remained a poor country road, at times, it turned into a well marked and a well-sealed highway too. Yet, doing more than 200km a day was practically impossible and made no sense since the idea was to cherish a good road trip experience and grab the scenic beauty en-route.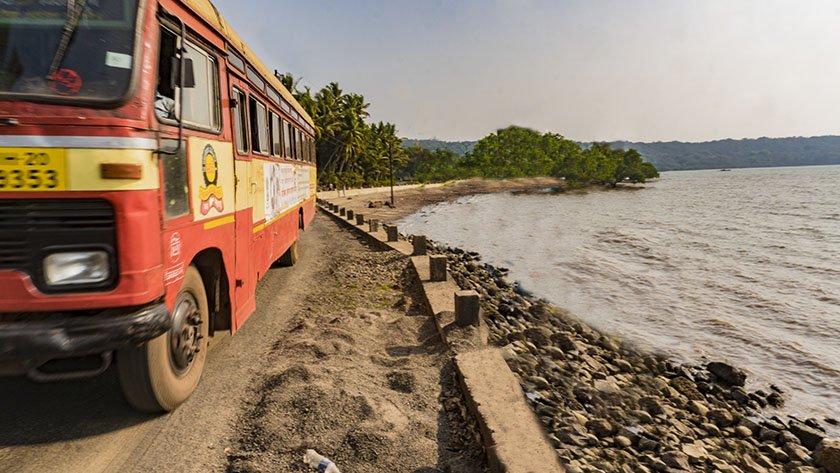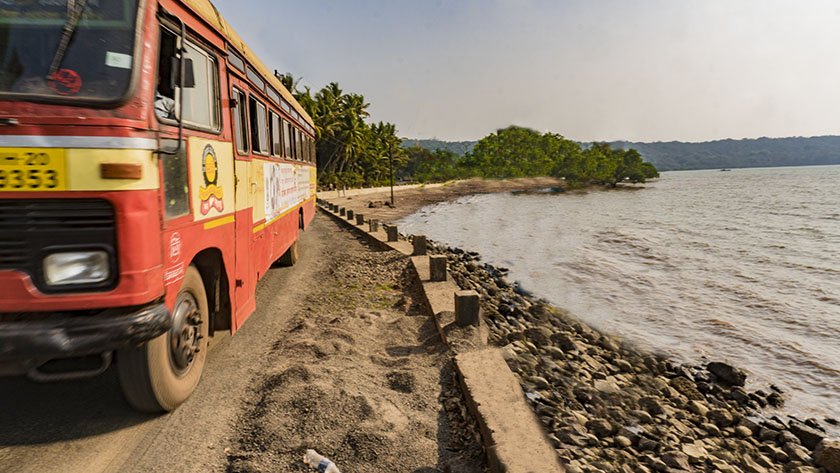 Tip: Since National Highway 48 is a better alternative to the coastal State Highway 4, Google will keep rerouting you to 48. So just have your wits about going parallel to NH48 and sticking closer to the coast. At times you may have to deviate and go inland a little, but starting from Mumbai to all the way to Goa, there are a few different (though for the most part the SH4 only) highways running right next to the coast.
The Coastal Maharashtra route is off the tourist trail. Most tourists doing Mumbai-Goa or Pune-Goa take the better version of the roads and follow NH 48.
The Itinerary: Mumbai-Harihareshwar-Ganpati Pule-Tarkarli-Goa
As it happens that once you witness someplace comparatively more beautiful you stop appreciating the beauty of less beautiful places, I would say that the first and the last leg of the journey (Mumbai to Harihareshwar and Tarkarli to Goa) were the most uninteresting parts of the journey, yet fairly scenic.
Day 3 of Ganpati Pule to Tarkarli remained the highlight of the journey with the most spectacular stretch of the whole trip starting right after Ganpati Pule. As you leave Ganpati Pule, the road climbs around a cliff with Aare Ware beach appearing at a distance below, on the right, providing gorgeous views. A perfectly carved road further compliments the experience. From Ganpati Pule to all the way to Ratnagiri (a 25km stretch) you get periodic glimpses of Arabic Sea shimmering on your right as the roads winds uphill and downhill regularly.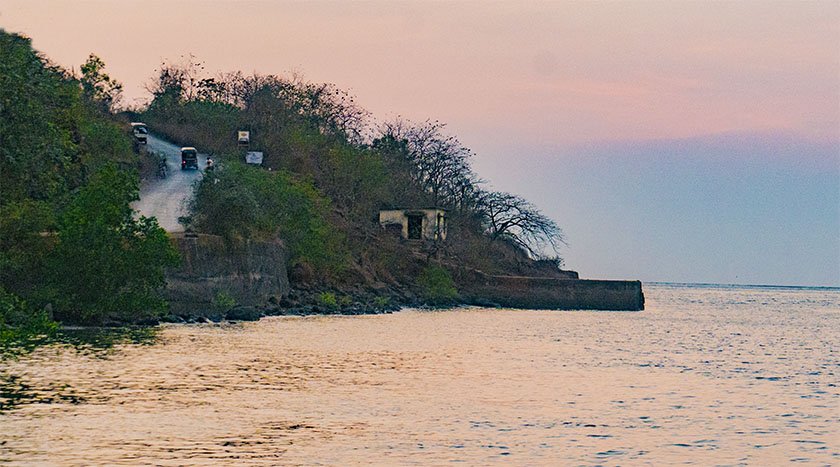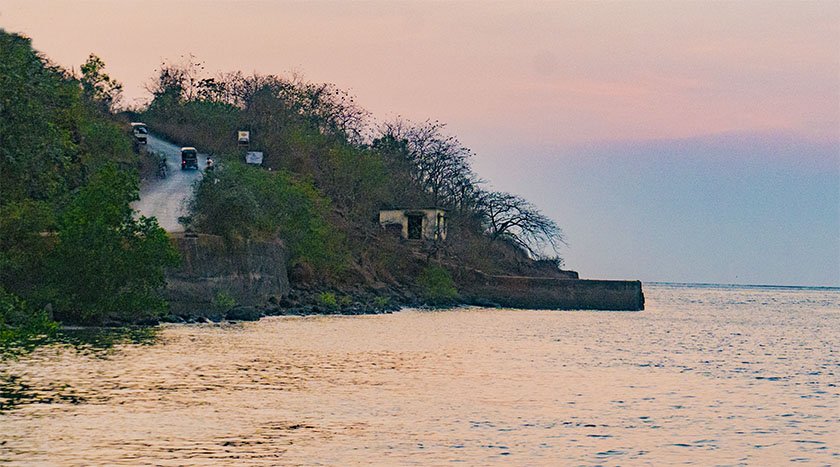 The three ferry crossings on Day 2 (at Bagmandala jetty, at Dhabol and at Tawsal) were also quite an experience and offered great photo ops.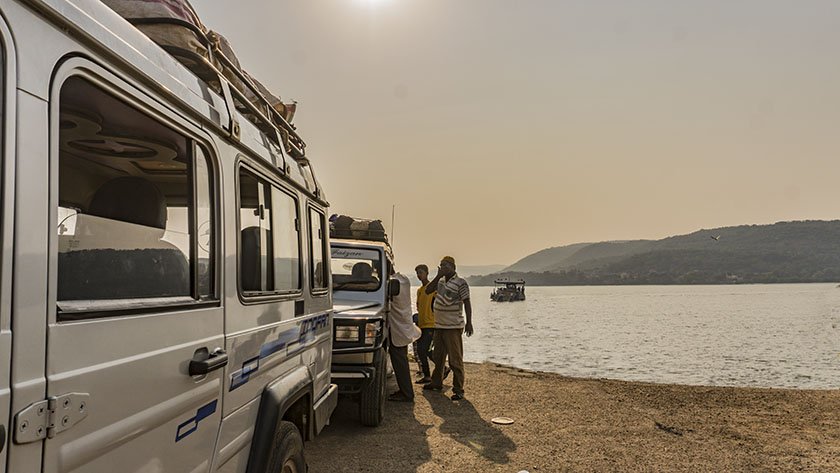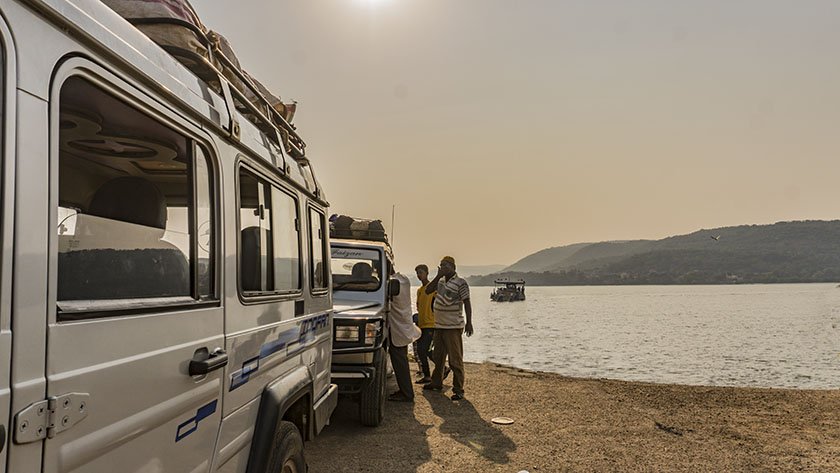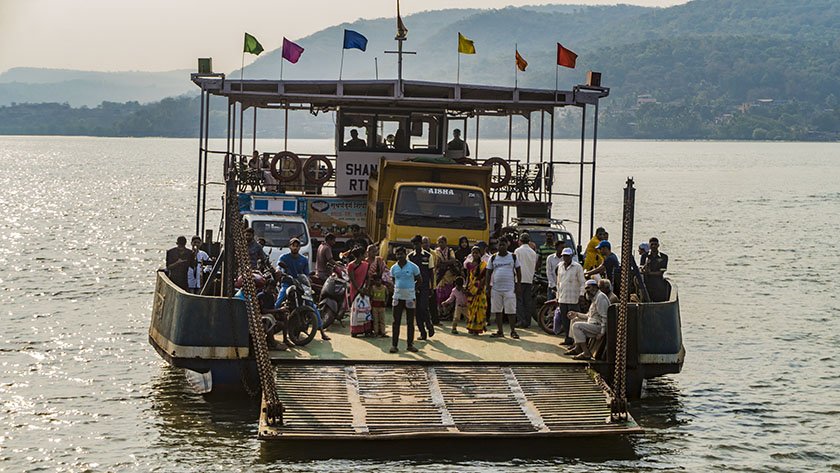 Tip: Bagmandala ferry (to Bankot) departs every hour and start a 6 in the morning. The ferry from Dhabol to Dopave departs every 45 minutes, starting at 6.30 a.m. The last one leaves at 10 p.m. From Tavsal to Jaigad too the ferry runs approximately every 45 minutes, but this one's the longest of all rides (around 20 mins) with the last ferry, again, leaving at 10 in the night. Cars, motorbikes, and even trucks can be transported on all three ferries.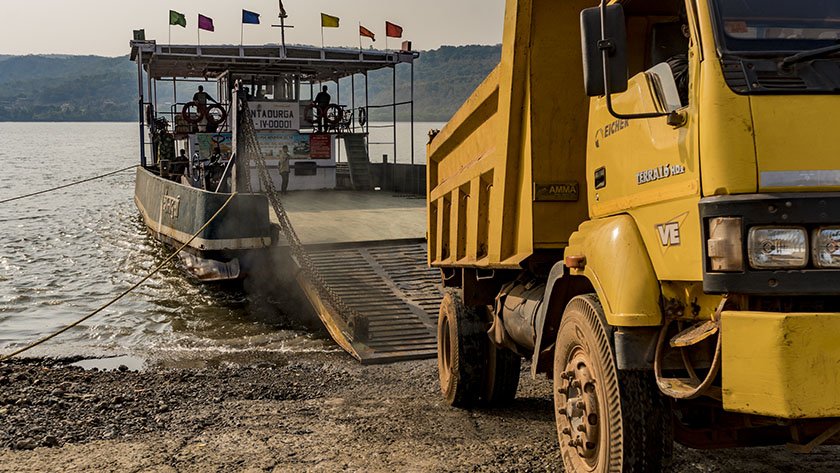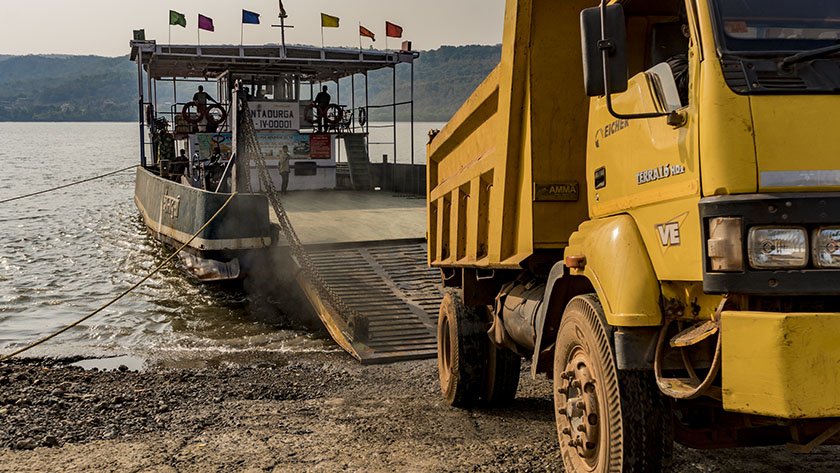 6 Highlighted Stops On Coastal Maharashtra
Though there's enough to see and do on the way, and one can easily spend a week while slowly traversing towards the south and still not get bored with the journey, for those doing it in the minimum time, yet enjoying a good share of stop-overs, here are my six suggested stops en route Mumbai-Goa following the coastal Maharashtra of State Highway 4:
1)  Harihareshwar Beach: The highlight of the pilgrimage town of Harihareshwar, the Harihareshwar beach is ideal for those looking for a clean and a soothing beach where one can spend some unhurrying time and forget their bustling life in cities.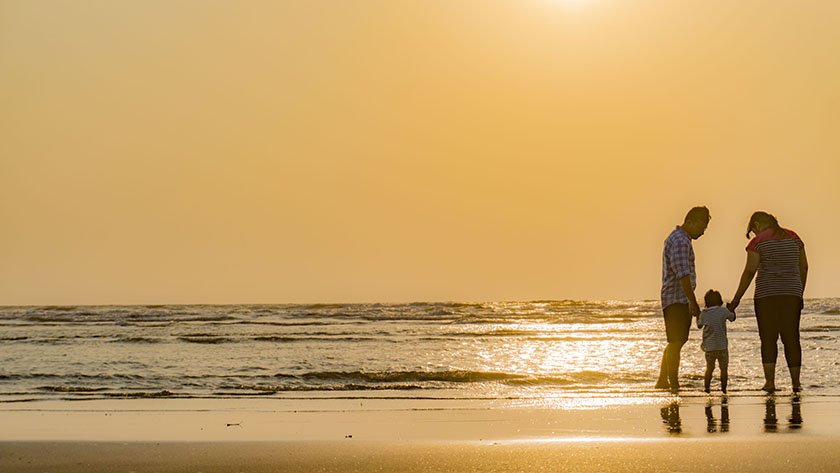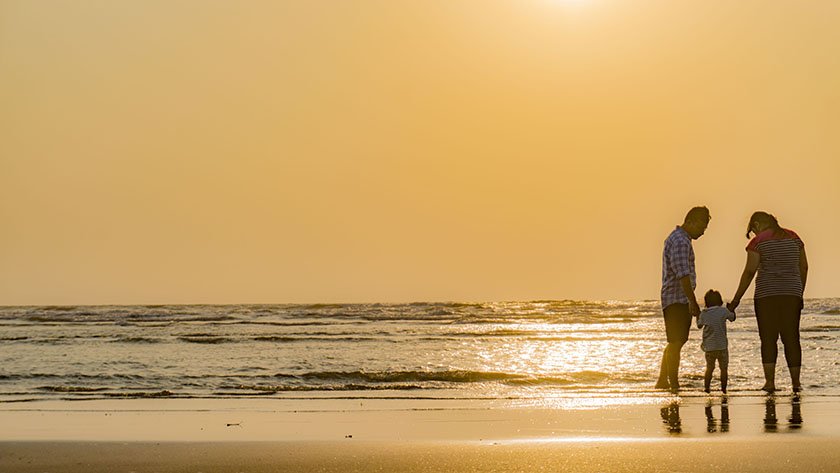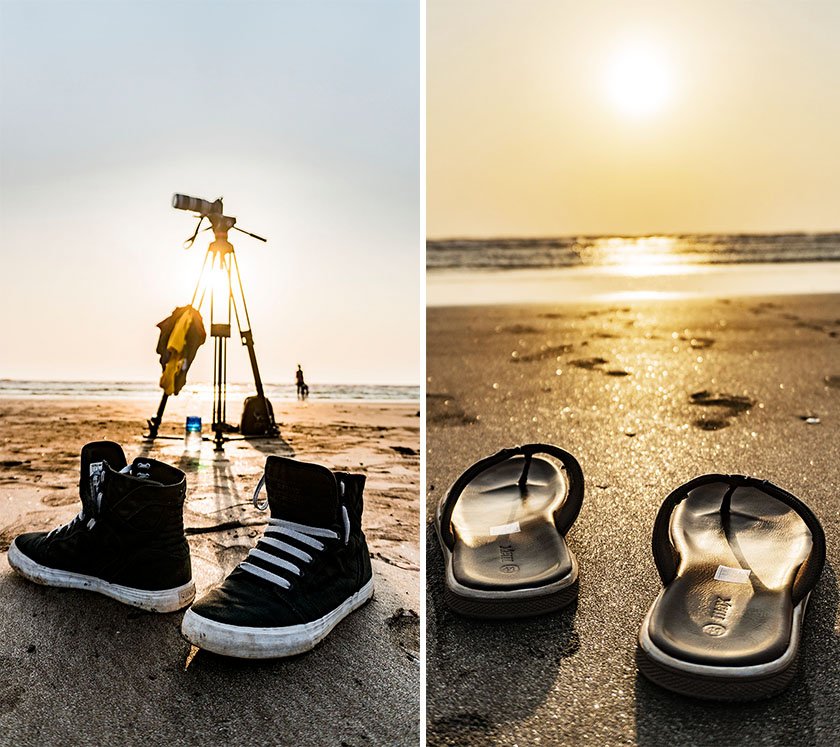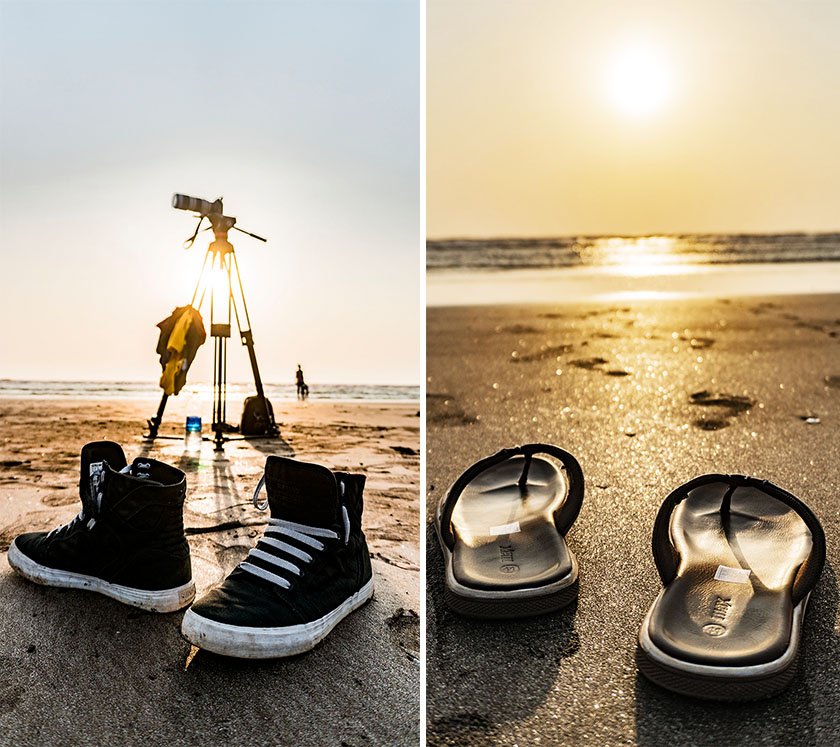 The beach assures a noise-free ambiance with no watersports and no loud tourists around, as most people visiting Harihareshwar come here for paying their tribute to lord Harihareshwar. There's moreover only one shack available throughout its half a kilometer expanse.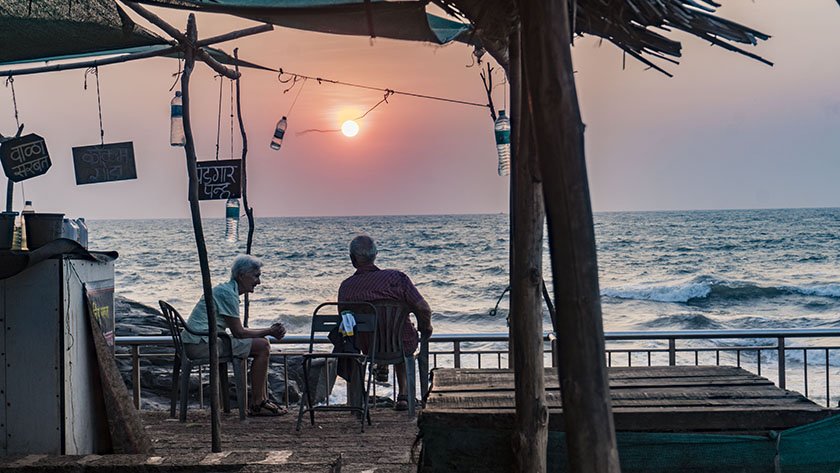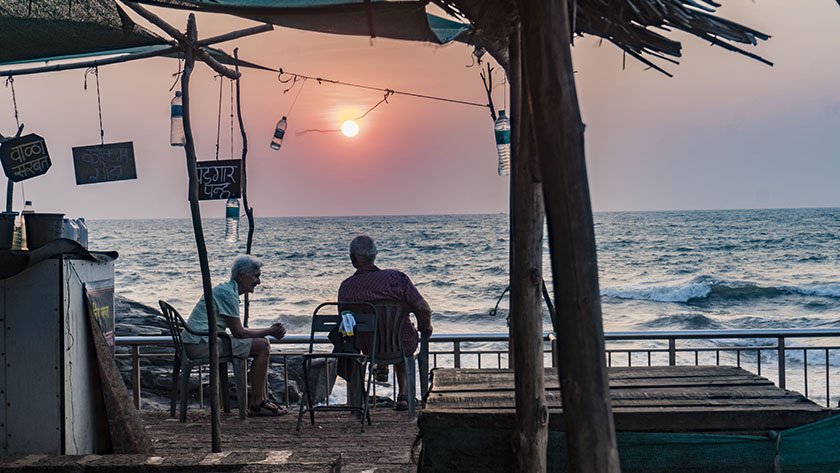 2) Anjanvel Village: One of the many villages en route, Anjanvel village offers an ideal rural escape. During our stop at Anjarle and a few hours of strolling and eating in the town, I found people in Anjanvel being very hospitable, with most of them eager to share smiles and engage in a happy conversation with tourists.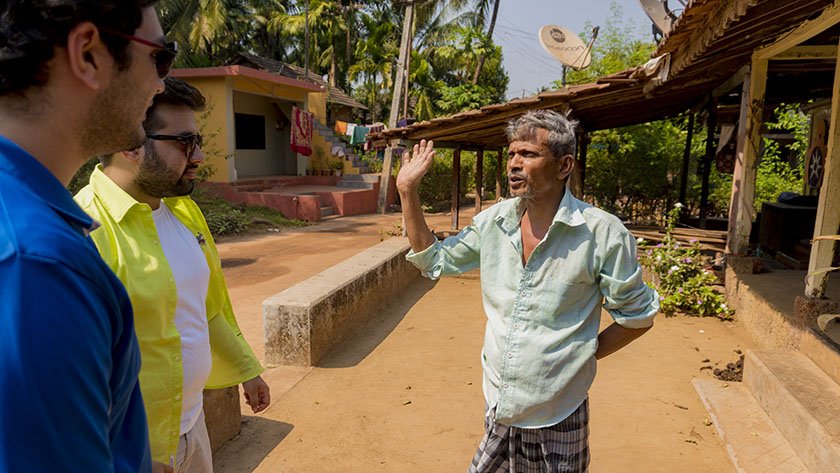 A noticeable highlight was the local Malvan food we had in the town, that was more a food tour experience.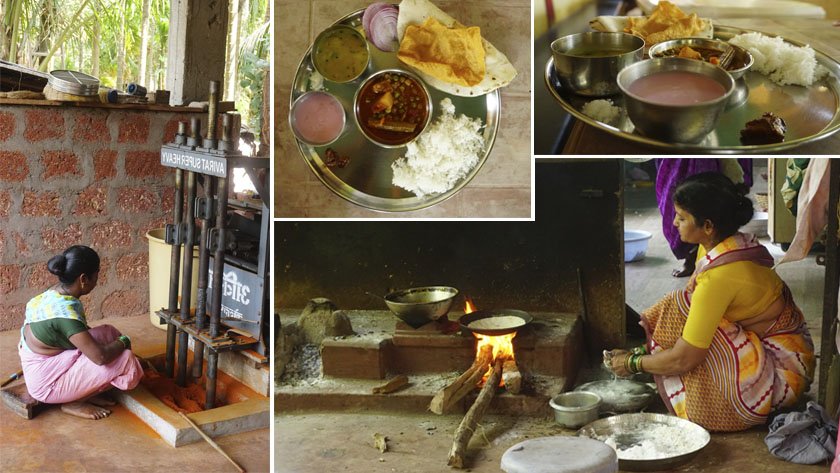 3) Harnai Fish Market: Though you're going to find quite a few fish markets on State Highway 4, Harnai Fish Market just happens to be one of the largest and busiest. The eclectic atmosphere at Harnai Beach with women clad in bright sarees screaming and yelling for their best prices and the men going catching and bringing fishes from the ocean to the land is quite a sight. It's amazing to see how as soon as fresh fish hit the beach, the action starts.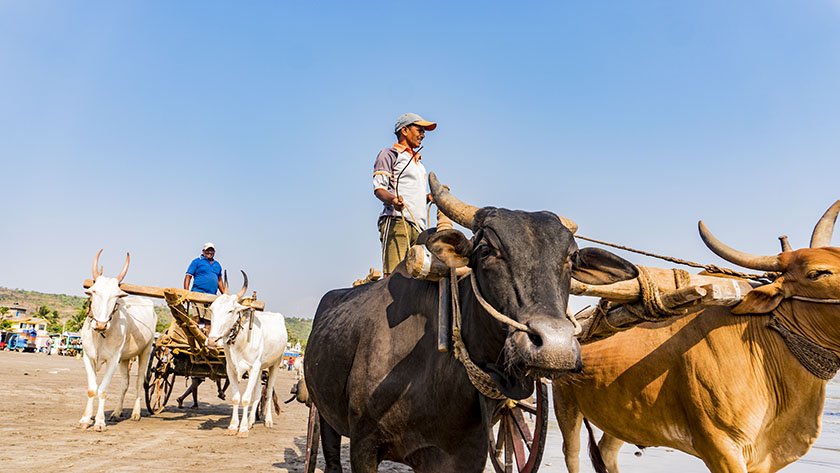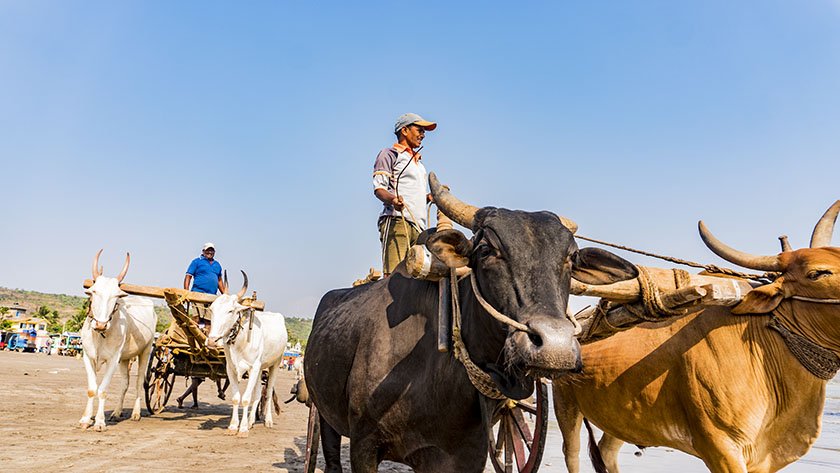 4) Aare Ware beach Road: A 10 km stretch of a road the Aare Ware Beach road — that starts right from Ganpati Pule beach to the next T-point junction — is the most beautiful highlight of the entire Coastal Maharashtra route. With its many twists and turns, the road frequently goes uphill and downhill, with sometimes offering a distant view of the mighty blue ocean from up a cliff, and sometimes, a closer shrug.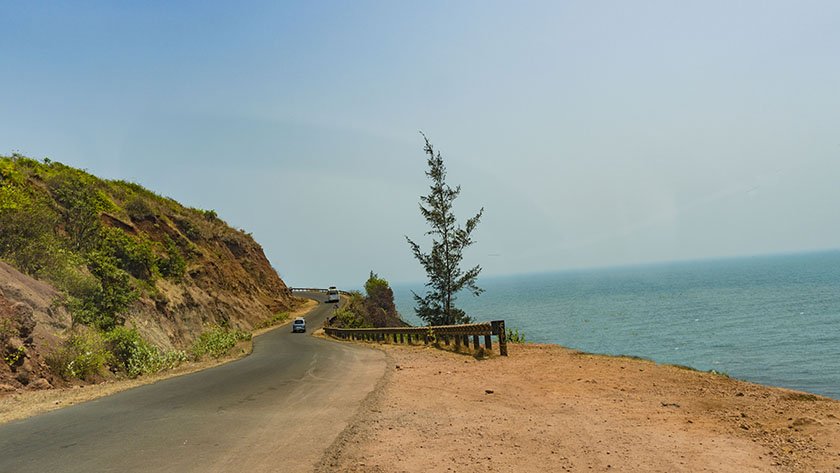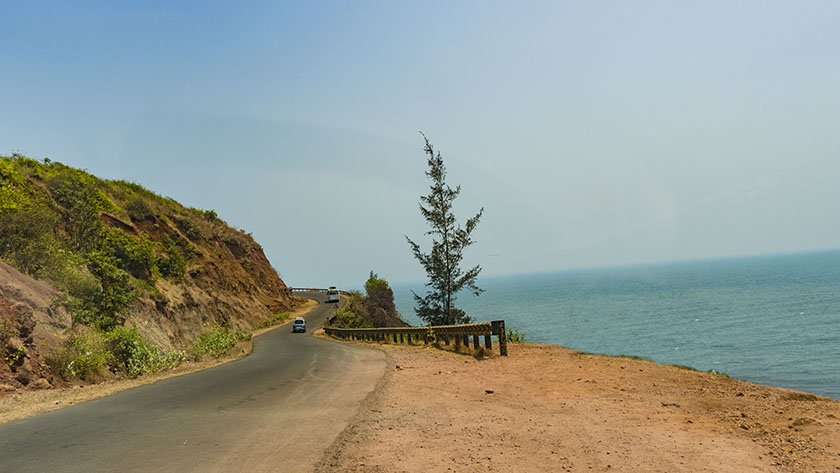 5) Devgad Fort & Ananvadi Fishing Village: If deserted forts and dramatic sunsets overlooking an infinite ocean is your thing then you're going to fall in love with coastal Maharashtra. Starting Mumbai to all the way to Goa, we came across a few dozens abandoned forts, but the one we stopped by for capturing the sunset was the fort of Devgad and I can't recommend it more.
The adjoining fishing village of Ananwadi was moreover a great place to capture some village life.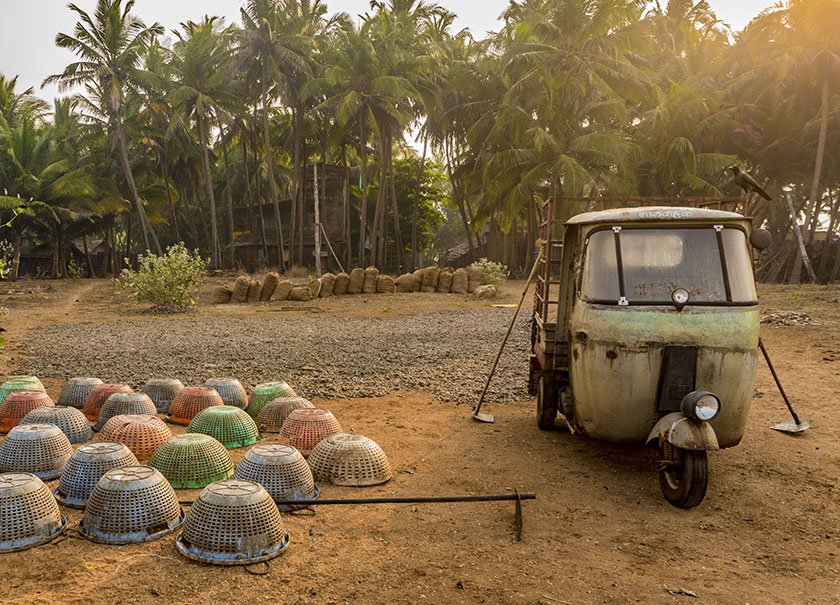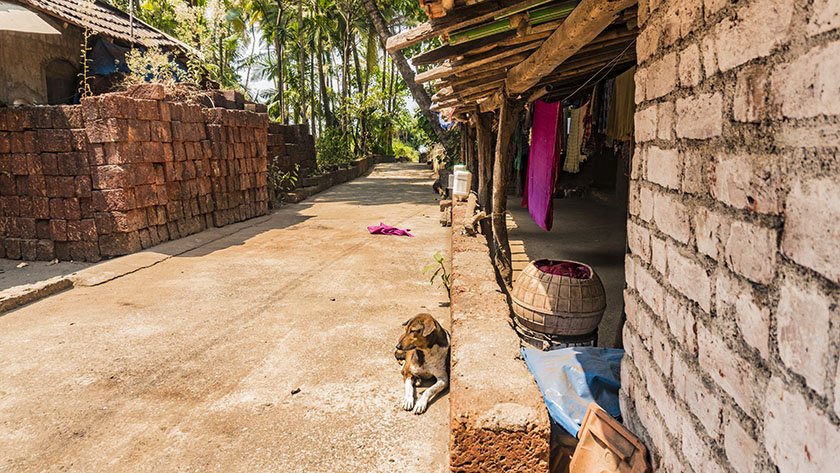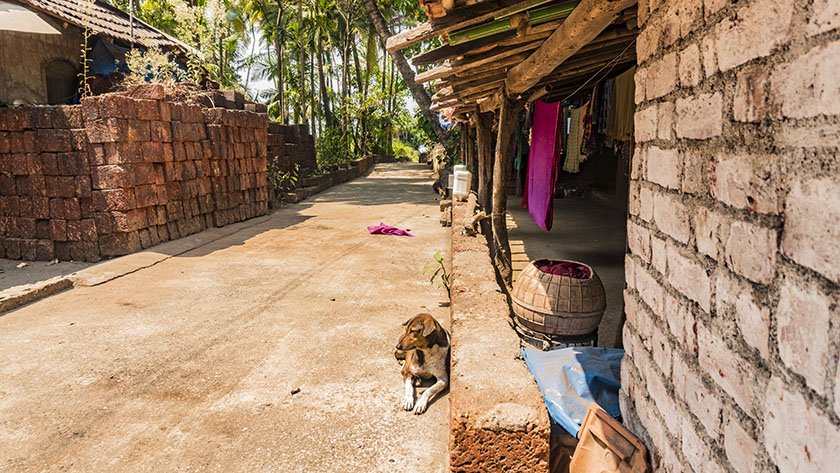 6) Tarkarli Village: Out of all the villages we explored, I particularly loved the setting of Tarkarli village.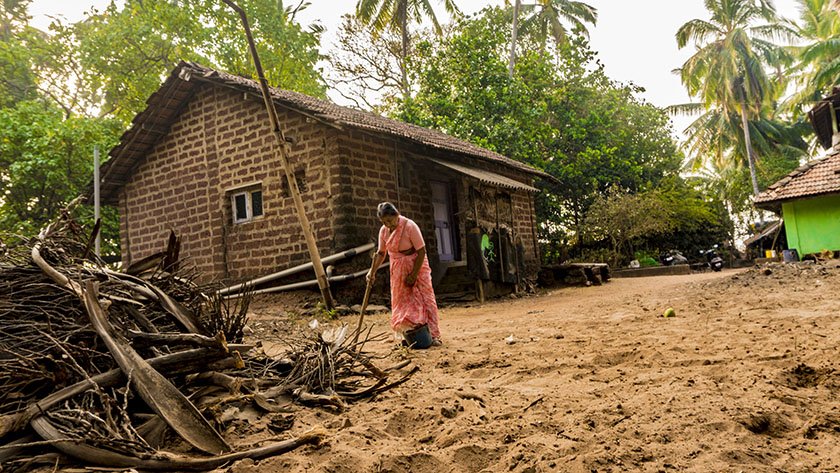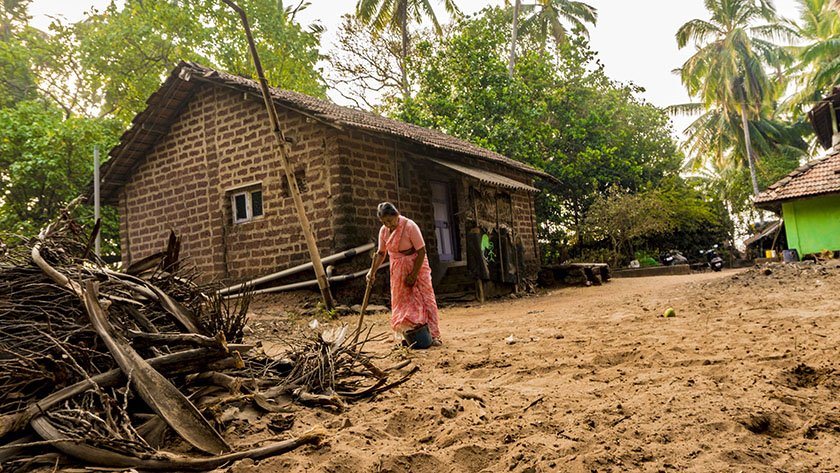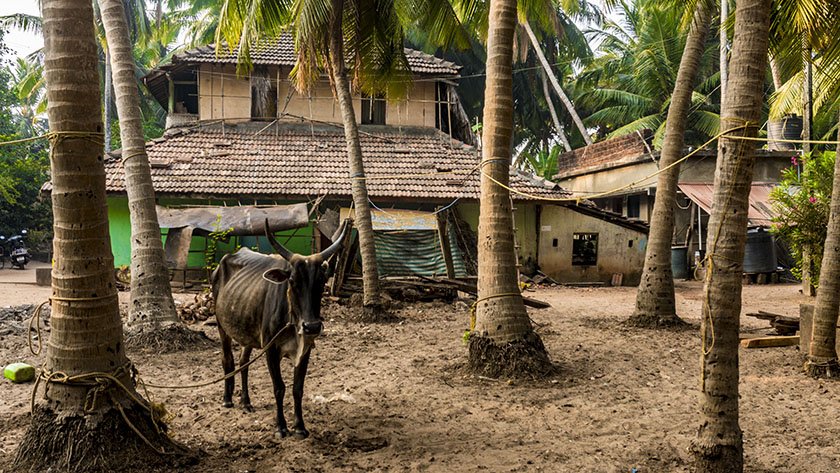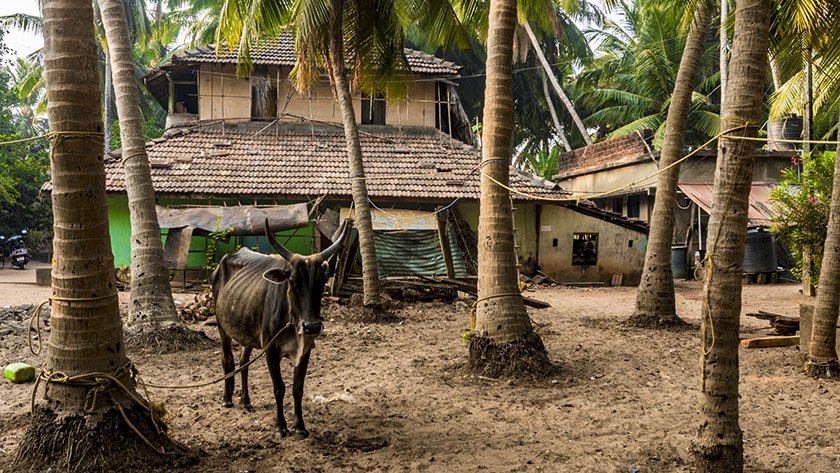 Though the highlight in Tarkarli is the adventure water sport (including Scuba diving, Jet Ski, Banana Boat Ride and Parasailing, among others) for a photo buff, Tarkarli had much to offer. Just walk across the many intermingled bylanes and capture the essence of rural coastal Maharashtra.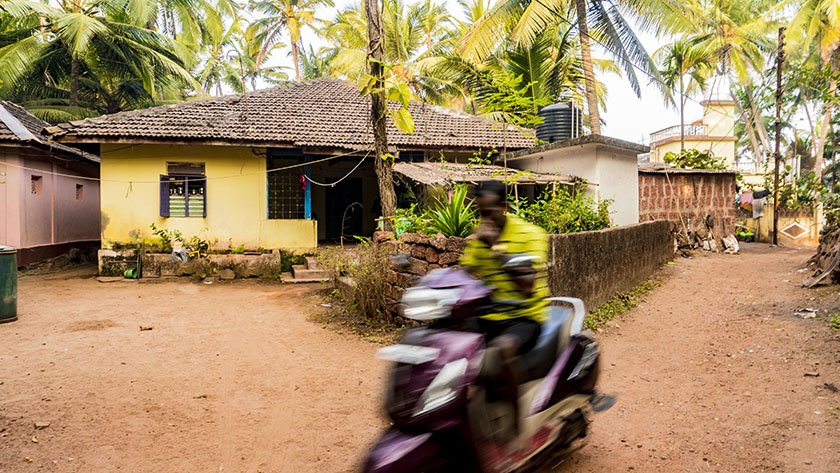 Also Read: What To See And Do In Lonavala