Before I arrived in Ljubljana, I'd no idea that Ljubljana — which happened to be the tiniest capital towns I'd ever seen in life (even tinier than Thimpu) — also happens to be one of Europe's greenest and most liveable capitals. With a rich riverside café culture, an exceptionally peaceful vibe, and an old-world European charm, Ljubljana turned out to be one of those rare towns I'd like to revisit any day.
But where the overwhelming charm and a chilled out vibe of Ljubljana Old Town enchant visitors and make them want to revisit again and again, there is also an entirely different side to the city — yes, I am talking about the shabby, but the respected graffiti area of the Metelkova district.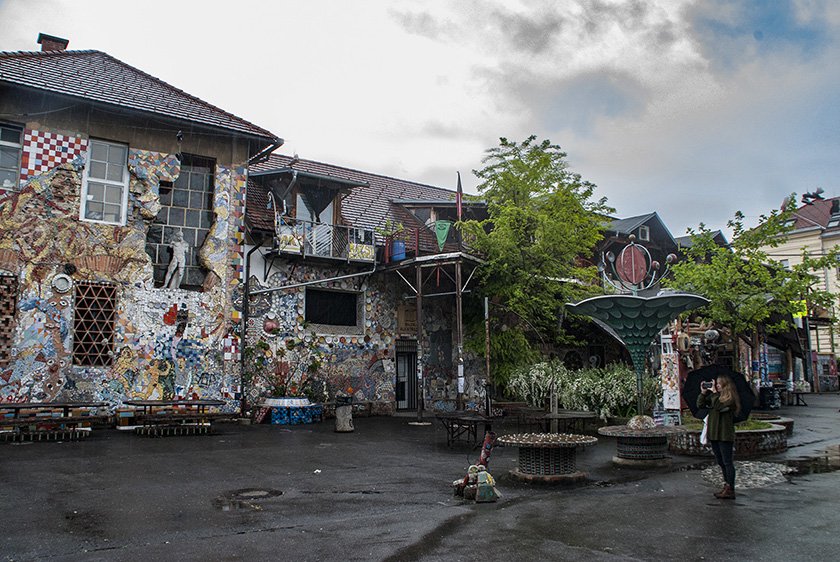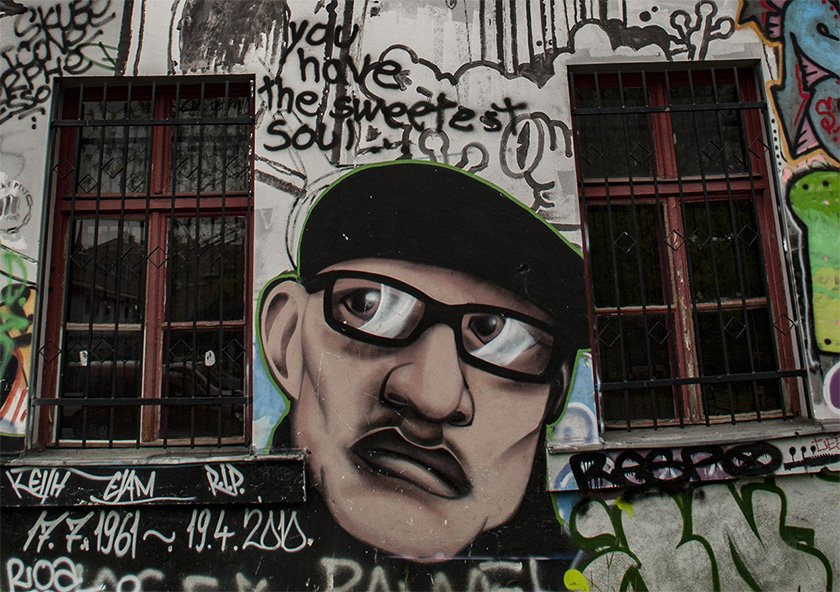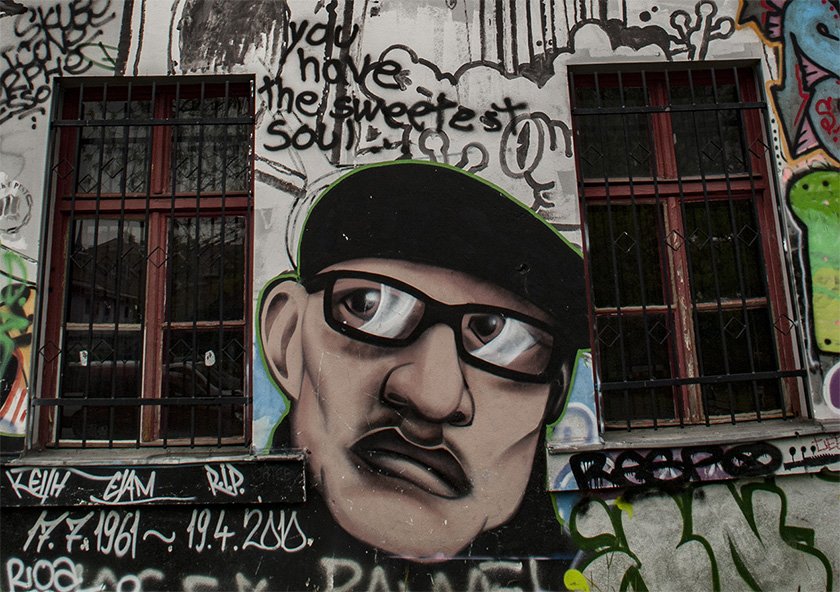 Where graffiti in many places is considered, and even appear to be, a symbol of vandalism, in Ljubljana's graffiti area the case was rather the contrary. Here it looked more like an art form. At Metelkova City artistic space, Ljubljana's own graffiti area, several weird and wonderful buildings stand still, almost harmoniously, for you to marvel at, for hours.
But there's more to Metelkova district than its strange graffiti. I was told by a local guide that in reality, Metelkova 'artistic space' is a non-residential squat for artists and activists. What's interesting is that it moreover has no legal status, which means people here don't pay taxes and sell alcohol without a licence.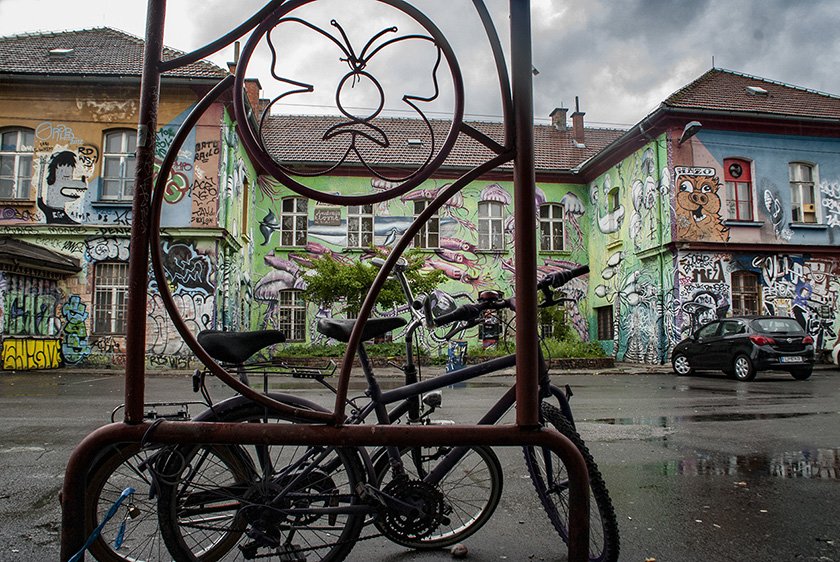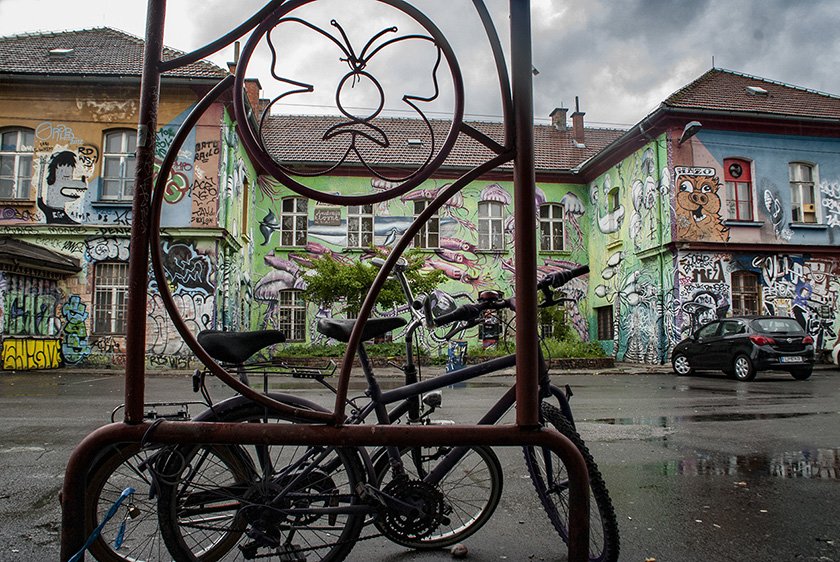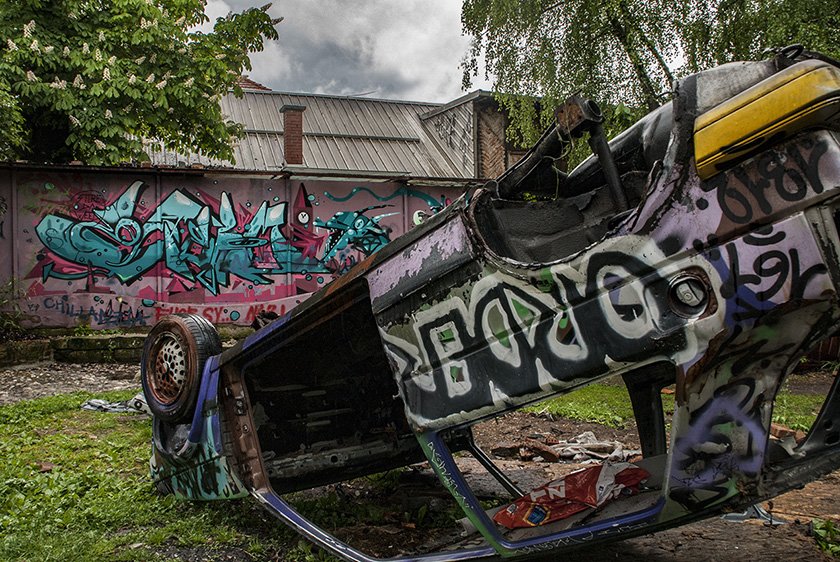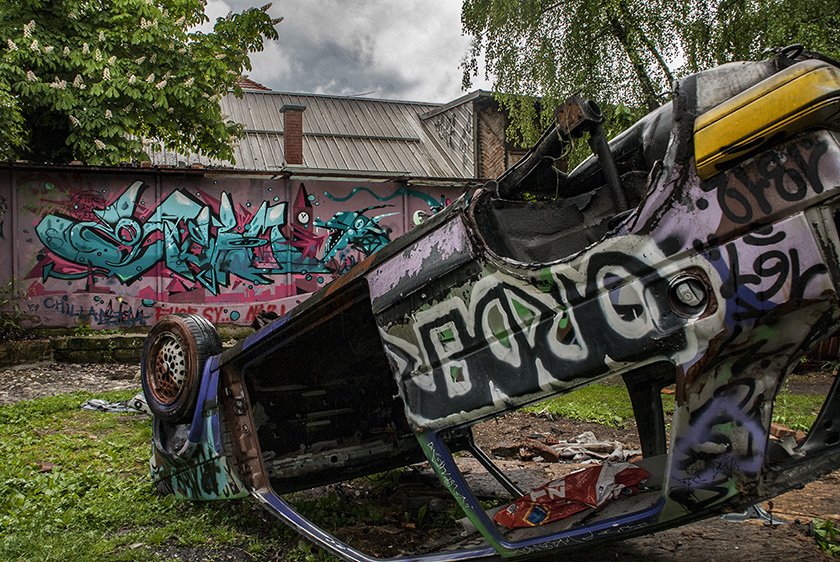 This autonomous 'city within a city' which now houses artists studios, galleries and bars, once included buildings that were barracks of the Yugoslavian army. And that's where the story of Metelkova district starts from — the hard and oppressive colonial times. In the late 19th century, and during the Austro-Hungarian Empire, Metelkova acted as a stronghold of the army of the authoritarian Socialist Federal Republic of Yugoslavia.
When Slovenia got its independence later in 1991, and the army barracks in Metelkova were destroyed, activists and local artists petitioned the government to use the site creatively, instead of turning it into a commercial property. But when it didn't work out peacefully and the government still tried to acquire the land against the will of the citizens, citizens took things into their hands and forcefully declared it an autonomous zone.
Now, every year, Metelkova hosts over 1,500 events inside its occupied premises, catering to a wide spectrum of cultures and ideas. Literature evenings, theatre performances and jazz concerts showcase Ljubljana's and Slovenia's willingness to accept global ideas.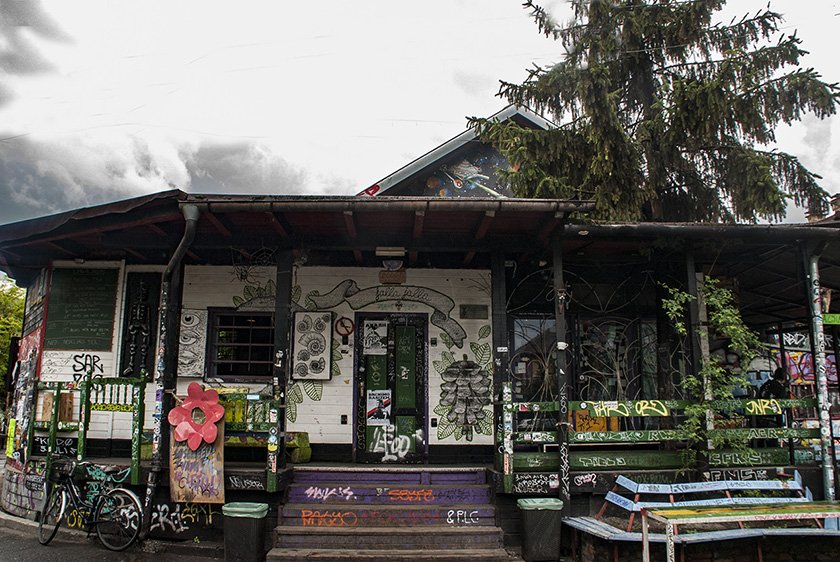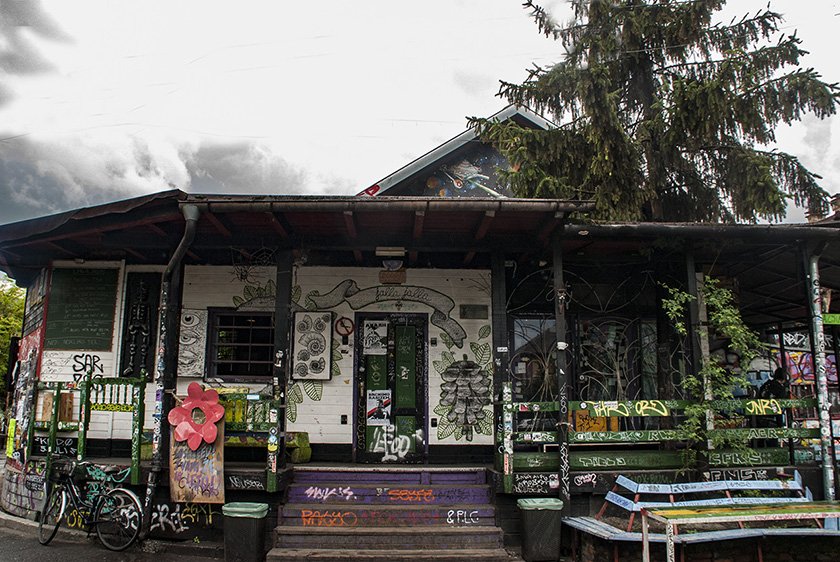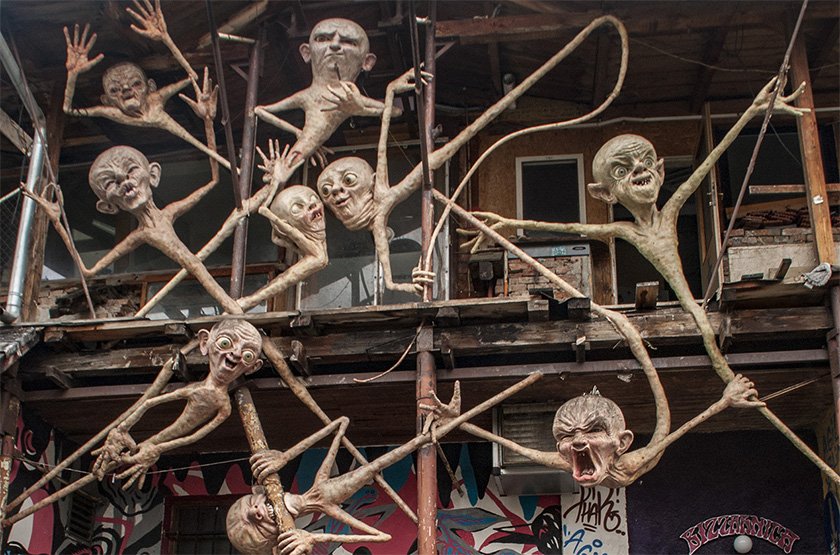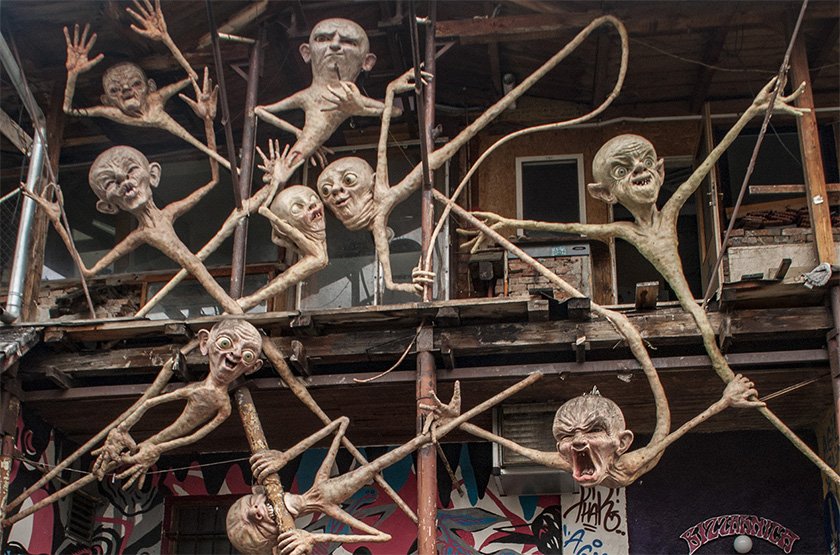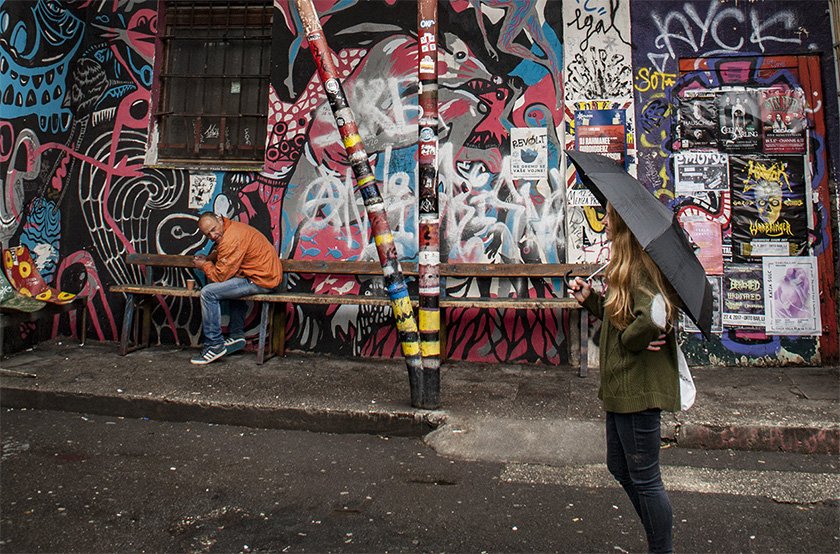 Where To Stay In Ljubljana
I can recommend 'Vila Veselova Hostel', which is a traditional villa designed over 100 years ago by the architect Ciril Metod Koch. Located right next to the heart of the city, the hostel, with its architecture and hospitality, represented the soul of Ljubljana — modern and traditional, at the same time.
Further Reading on Slovenia: Travel Tips For Slovenia | Day Trip To Lake Bled And Postojna Cave