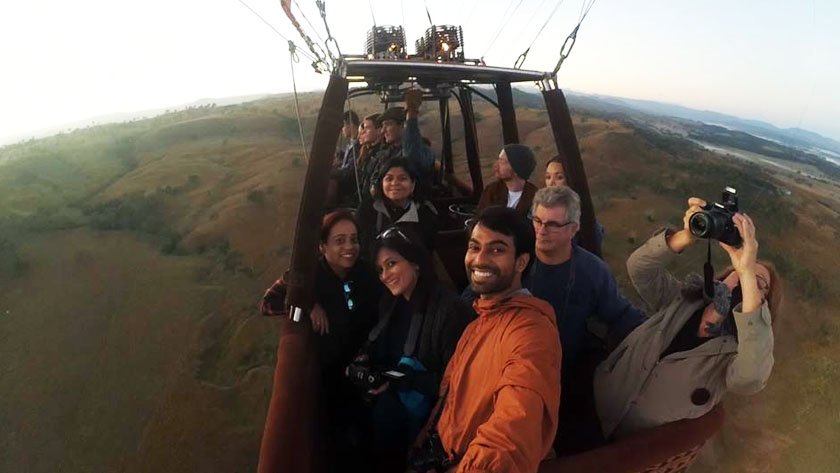 It felt all okay initially as our hot air balloon took the flight from in the Gold Coast, but as it continued rising higher and higher my knees started going weak. "How high are we going today"?I asked the pilot, with a doubtful voice, expecting him to sense the nervousness in me, but ignoring me at all and with a big playful smirk on his face, he spat, "over 3500 feet".
More than a km higher from the ground, and a few long minutes away, as my eyes finally adjusted and my head came to its place — a bit relaxed now, after something a habit — I realised that my last experience of hot air ballooning in Goa was, in fact, a low altitude ride over the suburbs of the central Goa. It may just be as beautiful and surreal as an experience, but the flight certainly didn't feel this high!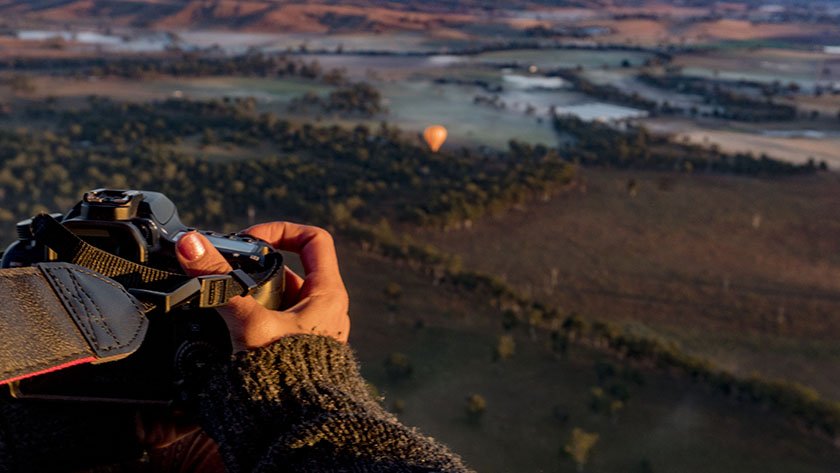 The Hot Air Ballooning in the Gold Coast was certainly in the top experiences I was looking forward to since an invitation from the Queensland Tourism to explore the region on a 5-day trip had landed in my inbox, but nowhere near did I expect it to be so special.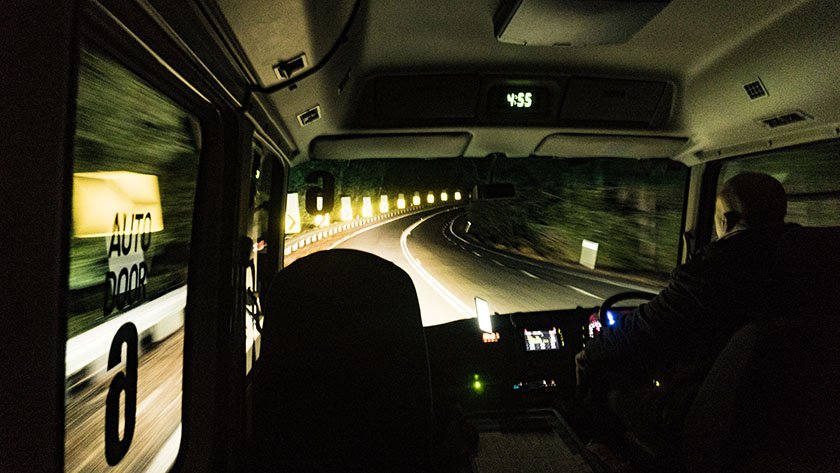 It was 4 in the morning when our driver from 'Hot Air' picked us up from our hotel. The weather was clear and cold, but a good hot-air ballooning session was expected. It took us almost one and a half hour and a few pickups on the way before we reached our flight destination — behind the rolling hills of the majestic Gold Coast Hinterland. There were two balloons who were taking off simultaneously with each one having about 18 guests and a pilot.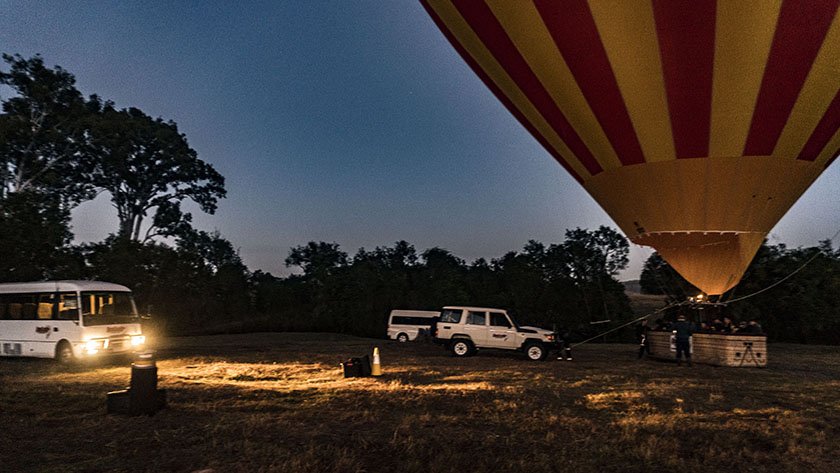 Our pilot, with his playful Italian accent, assured for a great flight with some unusual views. "See this chilly morning, you may just be feeling a bit cold now, but once you'll get up there you will be thanking for it and all the mist you're going to see on the way".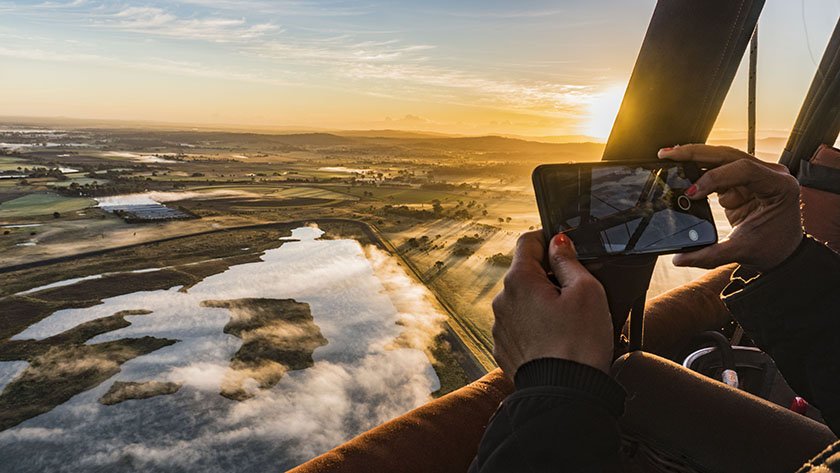 And alas, he was true. As we took off and rose about 2000ft above the group, the sweeping views of the majestic Gold Coast Hinterland with regular intervals of temporary mist made it up to us. We were told that the winter months of May and June are the best for Hot Air Ballooning for all the beauty it has to offer.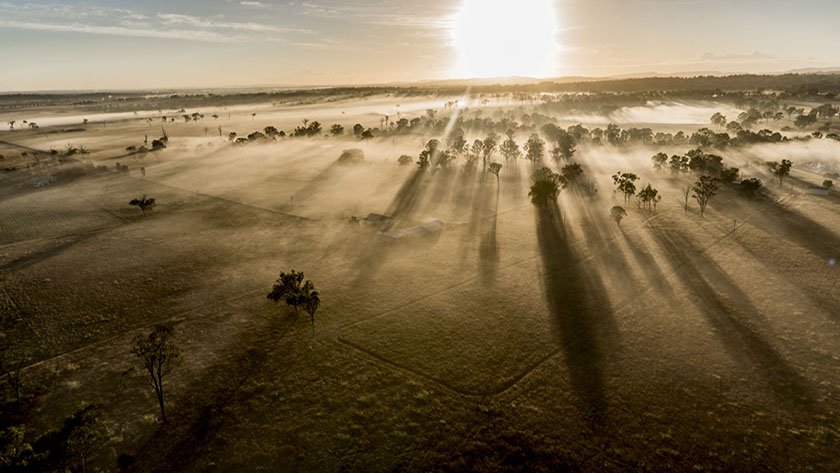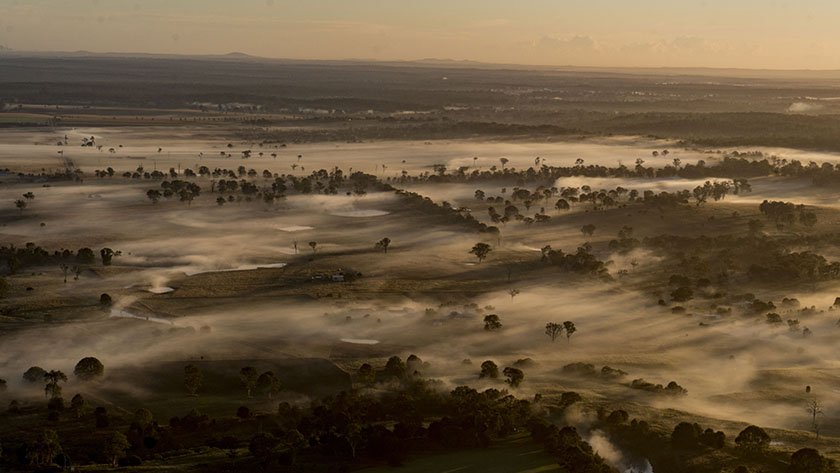 It was a kind of experience that's hard to convey in words: from the gradual take-off to the panoramic views of tranquillity and calmness to watching the world come to light, every bit of it, every moment, was precious. And the hot air balloon pictures we took on the way, well that made the entire experience a bit more priceless!
After a little more than an hour ride, we started descending. As the ground approached, our pilot told us to hold on, there could be a bump. I have heard of people having huge bumpy landings during their flights (in some cases, the bucket also getting flipped) but both of my times in a hot air balloon have been smooth. There is a little jolt once you hit the ground, but if the conditions are good and your pilot is experienced, the landing can never be as painful as many expect it to be. We braced ourselves for a tiny little hop and in a couple of seconds, we came to a stop.
As we stopped, an off-roading trailer approached us to take us back to our parked van.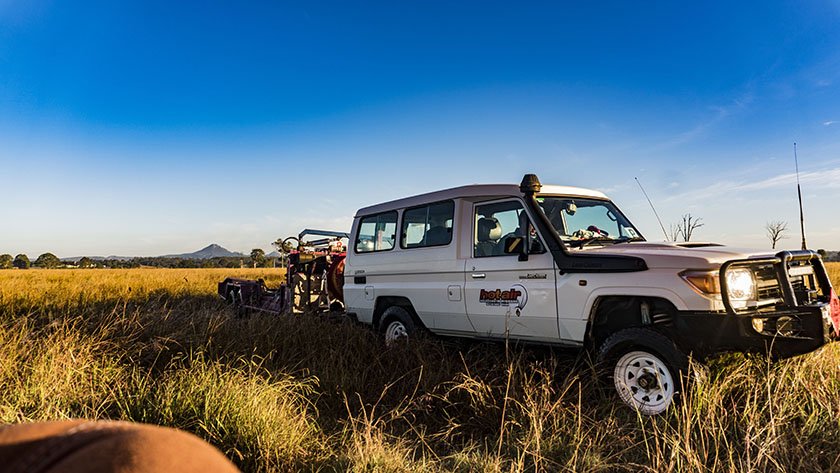 Once we were out of the basket, we helped the crew and pilot pack up the balloon as volunteers. It was a lot of work indeed pushing the air out and folding the nylon in, but in less than 10 minutes we were packed and taken for the breakfast at a nearby winery, where a glass of champagne and some hot buffet lunch was waiting for us.
By the time we reached the winery, the sun had come much above the horizon. It was indeed a perfect end to a perfect morning in the air!
Continue planning your trip to the Gold Coast with this ideal Travel Itinerary for the Gold Coast | Or find out why you should plan a holiday to Gold Coast
Disclaimer: I was invited by Queensland Tourism for a 5 day trip to the Gold Coast. Though the trip was hosted by them, all recommendations and suggestions are solely my own. I only recommend what I personally try and find worth appreciating.